F1 stats: Which drivers have scored the most points without winning a race?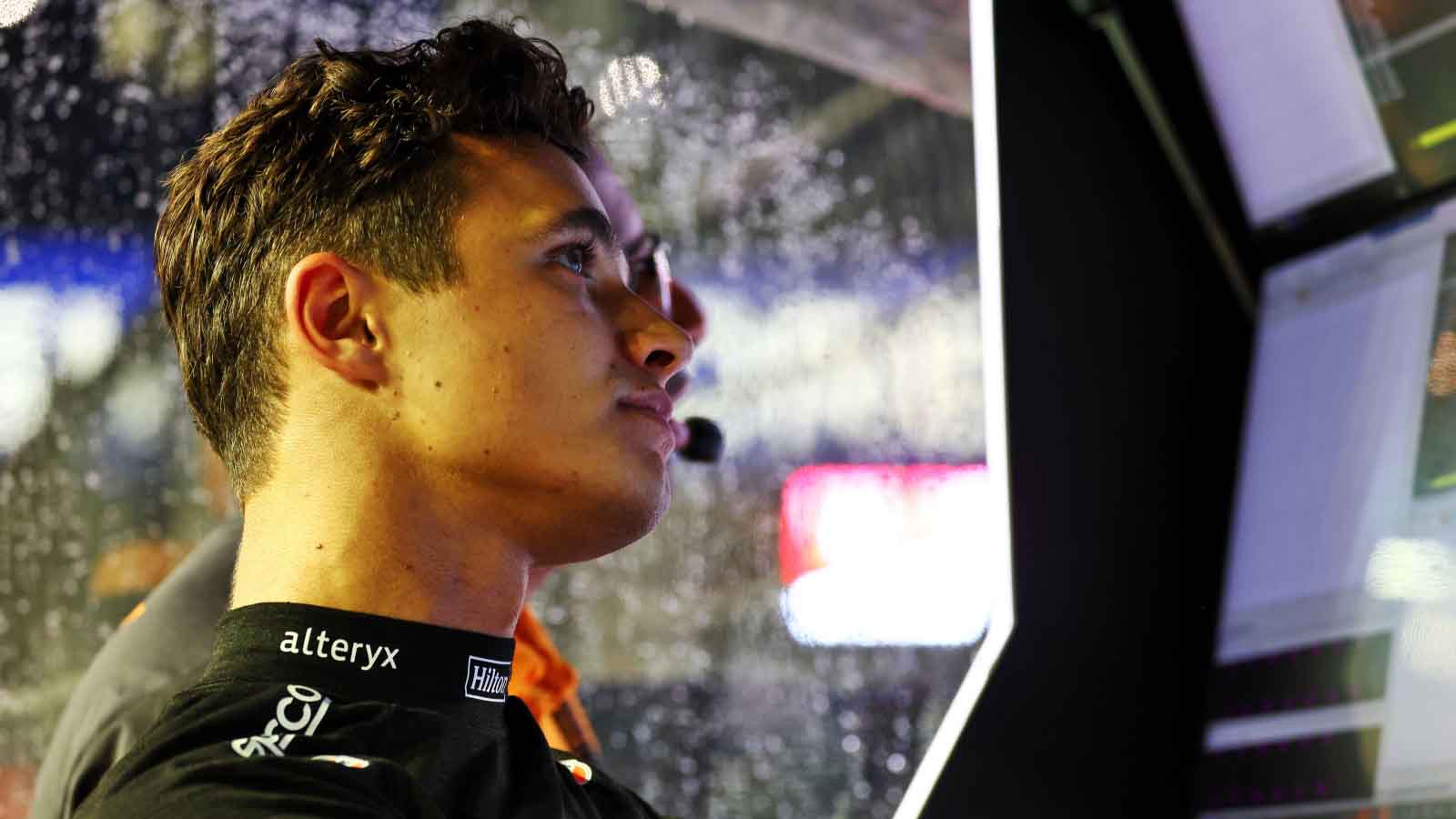 In Red Bull, Mercedes and Ferrari's rear-view mirrors are Formula 1's dreamers. Perhaps 2023 is their year, when the stars align and their first Grand Prix victory becomes reality, defying their previous F1 stats.
Half the 2023 grid have popped a champagne bottle atop the F1 podium, while three rookies are only now getting their chance to shine in F1 machinery. That leaves seven talented sportsmen who want to send past near-misses, heartbreaks and frustrations into insignificance this year.
Through today's vast calendar and the top 10 places giving out points, current drivers rack up their totals quickly and dominate our list of the top points scorers who have never won a Grand Prix.
Carlos Sainz would have led this unwanted category of F1 stats had he not taken his maiden victory at Silverstone last year, having notched 782.5 points to date, and George Russell would also have appeared – but both got off the mark with their first ever Formula 1 wins in 2022.
But other drivers, past and present, haven't been so lucky. Who are they? Let's take a look…
10: Adrian Sutil – 124 points
Adrian Sutil's career was arguably overshadowed by off-track events, but there's no shame in the German's appearance on this list.
Sutil amassed 124 points in seven seasons, kicking off with a 2007 rookie season at Spyker that convinced Force India to retain him following the team's rebrand. Gritting his teeth through a miserable 2008, Sutil helped Vijay Mallya's setup rise from distant also-rans to midfield contenders.
After a stunning front-row qualifying performance was followed up with a career-high P4 finish at Monza in 2009, the 2010 and 2011 seasons gave Sutil consistency as Force India pushed up the pack, but the avid supercar collector's career slumped afterwards.
Charged with attacking former Lotus owner Eric Lux with a champagne bottle in a Shanghai nightclub in 2011, he was later fined and handed a suspended prison sentence, missing out on a drive for 2012 before returning to Force India a year later, moving to Sauber for 2014 before losing his seat.
9: Kamui Kobayashi – 125 points
Japan's late-braking overtaking master only contested four full Formula 1 seasons, though the glittering endurance career he has enjoyed since suggests he deserved more.
Kamui Kobayashi enjoyed his best years in a Sauber, finishing 12th in the Drivers' Championship across three consecutive seasons. Never in serious race-winning contention, the Japanese driver's career highlight came at his home Grand Prix.
He qualified fourth at Suzuka in 2012, resisting intense pressure from one-time World Champion Jenson Button to finish third and earn an emotional trip to the podium.
PlanetF1 recommends
F1 stats: 11 times drivers single-handedly would've won the Constructors' title
Forget Red Bull v Mercedes v Ferrari, another battle looks set to dominate in F1 2023
F1 stars turned rally drivers: Could Sebastian Vettel be the next to join the list?
8: Kevin Magnussen – 183 points
Danish driver Kevin Magnussen's 183 points from 142 Grands Prix describes a career scrapping for points in the midfield. More of the same is expected in 2023, suiting-up for his eighth F1 campaign.
Following a season on the sidelines Magnussen wasted no time on his F1 comeback, taking home 10 valuable points for Haas in the Bahrain curtain-raiser. He only added 15 more in the subsequent 21 races but a spectacular pole position in Brazil overshadowed any disappointment.
After taking a stunning P2 finish for McLaren on his F1 debut in 2014, the 30-year-old is still waiting for his second podium and if Haas produce a car possessing Bahrain and Brazil-like pace on a more consistent basis, it will be fascinating to see where Magnussen's limit lies.
7: Lance Stroll – 194 points
Canada's Lance Stroll can count podiums and a pole position among his Formula 1 achievements, but now he wants a victory to finally silence his doubters.
Perhaps 2023 could be the year. Partnering Fernando Alonso on his father Lawrence's Aston Martin team, an injection of cash and influx of talented engineers at Silverstone is threatening to drive them up the standings.
Stroll has been stuck fighting for the minor points placings since Racing Point were rebadged but the 24-year-old has shown his pace before.
The 2020 Turkish Grand Prix might have been his best shot at quitting this list, building a 10-second lead from pole position before being reeled in and tumbling down the order after his second pit stop.
6: Alex Albon – 201 points
At 26 years old and seen as a more-than-capable Formula 1 driver, Alex Albon has time and talent on his side. But unlike others on this list, the Thai-British driver has already piloted race-winning machinery.
In 2019, midway through his rookie season, Albon was suddenly told to challenge Lewis Hamilton, Valtteri Bottas and Max Verstappen for wins. In the wake of Pierre Gasly's disastrous Red Bull stint, Albon was promoted from Toro Rosso for the final nine championship rounds.
But just like Gasly, Albon struggled in Verstappen's shadow. Two podiums, without ever threatening to win a Grand Prix, wasn't enough for Red Bull in 2020.
Following a one-year hiatus, Albon signed with Williams for 2022 and outperformed his machinery on multiple occasions… but it's a long way back to the front.
5: Daniil Kvyat – 202 points
Across six Formula 1 seasons and two Red Bull-backed teams, Daniil Kvyat couldn't do quite enough to convince Christian Horner and Toro Rosso's Franz Tost.
Kvyat was promoted to the senior Red Bull team in 2015 and actually outscored Daniel Ricciardo after a tough season – coming closest to victory in Hungary with second place.
But the so-called "Torpedo" developed a crash-prone reputation and with teenager Max Verstappen pushing for promotion, the politics of Red Bull bit Kvyat.
The Austrian team leveraged the Russian driver's controversial tangle with Sebastian Vettel at the Russian Grand Prix to promote Verstappen just four rounds in 2016, sending Kvyat back to Toro Rosso.
He returned to Tost's team for 2019 and 2020 but was generally out-paced by team-mates Alex Albon and Pierre Gasly.
4: Nick Heidfeld – 259 points
No driver on this list can match Nick Heidfeld's 13 Formula 1 podiums – more than any other driver who never tasted Grand Prix glory.
His closest brush with victory came at the 2008 Canadian Grand Prix, when team-mate Robert Kubica took advantage of strategy to take his maiden race victory, with the German sealing a breakthrough one-two for BMW Sauber.
Perhaps Heidfeld's biggest near-misses came off-track. The German out-performed both Felipe Massa and Kimi Raikkonen in equal machinery at Sauber, albeit while the pair were rookies, but while those two earned Ferrari seats and amassed 32 race wins between them, the sport's powerhouse teams never came calling for Heidfeld.
3: Romain Grosjean – 391 points
French driver Romain Grosjean's F1 career ended in a death-defying Haas fireball at Bahrain in 2020, though his terrifying accident and backmarking season with the American team did not paint a true picture of his talent in Formula 1.
Grosjean podiumed 10 times across an 11-year F1 career, and came closest to victory at the 2012 Canadian Grand Prix – where his Lotus team's one-stop strategy paid off as he passed Fernando Alonso to take second, just 2.5 seconds behind Lewis Hamilton.
A 2013 haul of 132 points represents Grosjean's best return in an F1 campaign, though he was comfortably beaten by Lotus team-mate Kimi Raikkonen. Five seasons with Haas never brought a shot at victory and it's unlikely the 36-year-old will make a comeback in a race-winning machine, having moved over to IndyCar and signed to Lamborghini's Hypercar programme in WEC for 2024.
2: Lando Norris – 428 points
Just 23 years old and the youngest on this list, few would doubt Lando Norris' World Championship potential after four mightily impressive seasons at McLaren.
And yet, the British sensation still hasn't won a Grand Prix. He came painfully close at the 2021 Russian Grand Prix, though.
Confidently leading the race having kept Lewis Hamilton at bay, Norris' gamble to stay on slick tyres backfired and the Mercedes driver swept through on intermediate tyres inside three laps to go.
One week earlier, Norris might have ended McLaren's 11-year victory drought himself. But that honour fell to Daniel Ricciardo, as Norris was told by his team to hold station with McLaren speeding towards a spectacular one-two finish at Monza.
1: Nico Hulkenberg – 521 points
The most successful points scorer never to win a Grand Prix, Nico Hulkenberg returns to the grid for 2023 hoping to shake some unwanted stats.
The former Renault driver is also the most experienced F1 star to never achieve a podium, having started 181 Grands Prix since his 2010 debut.
Despite some brilliant midfield drives, Hulkenberg has never held the keys to a race-winning machine. But every time a golden opportunity does come around, bad luck and self-sabotage scuppered him.
His shock pole at the 2010 Brazilian GP was a big near-miss, as was his self-inflicted crash while in the top six in Baku in 2017, while the German's last heartbreak came in 2019 at his home race: Hockenheim.
Expertly navigating a chaotic race in slippery conditions, Hulkenberg was running second behind Max Verstappen when disaster struck. The German understeered off the track at Turn 17 and slid to an excruciating halt in the gravel.
Returning to the spotlight with full-time drive at Haas, can Hulkenberg finally reach the top step?