Coming up for air after the first three races, all the teams will be looking at where they can improve. We thought we'd give them a hand…
Some have made the dream start to 2020, while for others it has been a nightmare. For all of them, there's room for improvement.
For some teams (looking at you, Ferrari), if we decided to list every problem area, we'd be here all night. Therefore, for each of them, we decided to pick out one key issue that they need to address.
The easy answer would be nothing. If we're being *really* picky though, their strategy calls haven't been perfect.
The first race was a bit of a let-off for them. Red Bull opted to start Verstappen on the medium tyre, a trick that Mercedes completely missed. However, the Dutchman retired early and it didn't come back to bite them.
They were made to pay for another questionable strategy call in Hungary though. With Bottas catching Verstappen, they opted to pit him in the hopes that the Red Bull would have to follow suit or the Finn would close the gap once again and pass him. He didn't, and they lost the chance of a 1-2.
Honestly though, it's not something they need to lose sleep over. With the pace of their car, they could probably do a three-stop race and still win.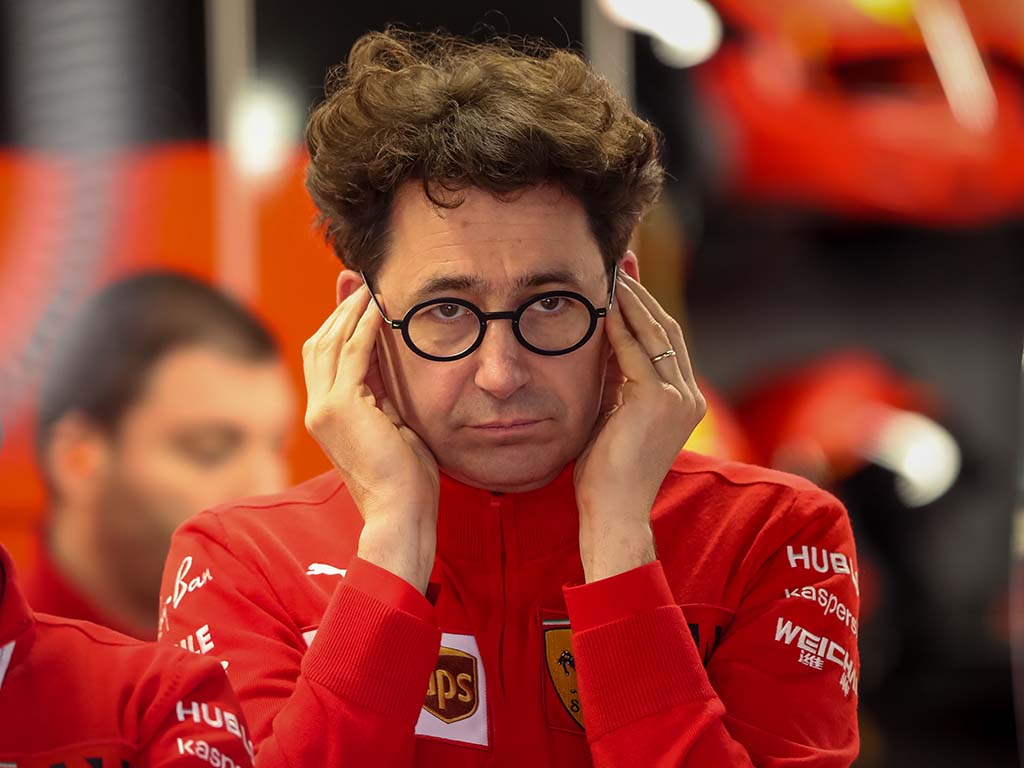 The easy answer would be everything. However, the root of all the Italian team's problems is the organisational structure as, from top to bottom, it hasn't been a well-run team in quite some time.
At the top, Mattia Binotto has far too much on his plate and little support. He's responsible for technical matters, managing the drivers, managing the staff and more. For example, while Toto Wolff and Christian Horner have James Allison and Adrian Newey respectively as technical directors, Binotto has no such help.
The lack of specialisation in key areas can be seen clearly week after week. Not only have they built a bad car, but as shown by the way the sacking of Sebastian Vettel was handled, communication is also poor. Surely they knew that falsely claiming it was a mutual decision would come back to bite them?
Strategy decisions are also as shambolic as ever. At the Hungarian Grand Prix, they put Charles Leclerc on the soft compound tyre, resulting in him failing to score a single point. Only an intervention from Vettel himself stopped the German suffering the same fate, and he went on to finish in P6.
If they want to return to fighting for wins, let alone titles, the first step has to be finding expert management for each department. If they do so, everything will improve and success will follow.
It's been a mixed start to the season for Red Bull. While they have benefitted from Ferrari's struggles to secure P2 in the standings, their car seems worse than the 2019 challenger. The specific issue is its lack of stability.
While the RB16 seemed to function well at the Red Bull Ring, it struggled considerably at the faster Hungaroring. Throughout the practice sessions, Alex Albon and Max Verstappen were complaining about how difficult it was to drive, with both spinning at some point.
The issue continued in qualifying, as both struggled so much to control the car that Albon was knocked out in Q2 (although traffic didn't help him either) and Verstappen only managed P7. After the Dutchman's pre-race crash, things were admittedly better on Sunday as they finished in P2 and P5.
However, they don't have the outright pace to recover so well in every race and need to start near the front if they want to hold on to P2 and even get close to Mercedes. Therefore, the car has to be easier to drive flat-out.
McLaren has made an excellent start to 2020, getting a podium and sitting in P3 in the standings. However, things could be even better if it wasn't for some poor pit-stops.
After qualifying in P3, Carlos Sainz was looking good for a top-five finish at the Styrian Grand Prix. All his good work was undone though when he headed to the pits. The team struggled to secure his left-rear and he thus rejoined in traffic and eventually finished in a disappointing P9.
Things weren't much better at the third race. Lando Norris refused to blame his poor result on the pit-crew, but the slow stop was undoubtedly a factor. By the end of the Grand Prix, their fastest stop was at least half a second slower than any other teams' attempts, and 1.6 seconds down on the fastest of the weekend.
Ferrari's downfall has presented the British team with a huge opportunity to get podiums and perhaps more. They have the car and the drivers to capitalise. They just need to sort out their stops.
Renault's pace has improved since 2019, and their pit-stops are much better. Despite this, they have only have 12 points to show for it. Why? Poor reliability.
It's by no means a new issue for the French team but is as serious as ever. In the first race, Daniel Ricciardo was in the mix for points when he was forced to retire with a cooling issue. The week after, both were on track to score multiple points but this time it was a DNF for Esteban Ocon.
Both cars making the chequered flag in Hungary represented a step forward for the team. With Racing Point and McLaren quicker than last year, they'll need to keep it up if they want to at least match last year's P5 finish in the Constructors' Championship.
With a car quicker than those behind but some way off the other six teams, AlphaTauri needs to consistently be ready to pick up the scraps and precious points left by them. So far, they've yet to have a weekend where both drivers are in a position to do so.
At the season opener, Gasly made the most of the mayhem to take an excellent P7, but Kvyat retired late on with suspension failure after fighting for a top 10 finish. The roles were reversed for the next two races. Kvyat was able to finish in P10 and P11, but issues with reliability and tyres prevented Gasly from getting anywhere near the business end of things.
If the team can keep both cars running trouble-free, they're quick enough to do so just outside the top 10. In those positions, all they need is a few incidents ahead of them and they can score double-points finishes that will most likely guarantee them P7 in the standings.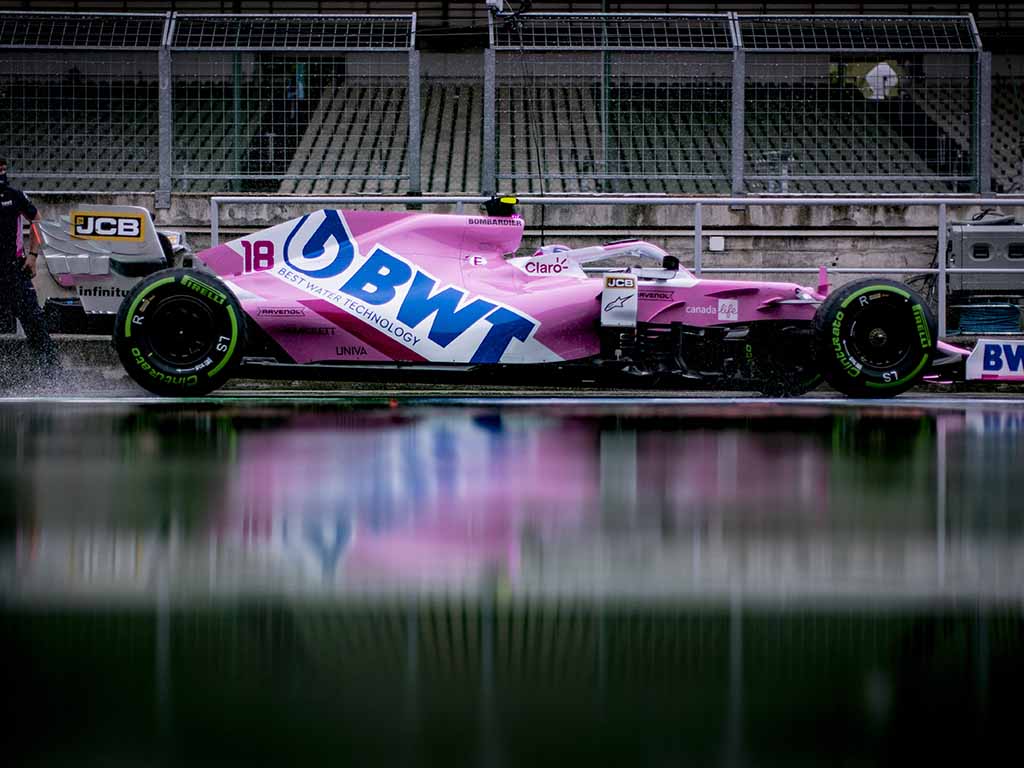 Consistency is also a problem for Racing Point. They have the third quickest car and the pace to fight Red Bull, but their results don't reflect that. That's because they've yet to put together the perfect weekend.
At the Austrian Grand Prix, both drivers started in the top 10 but a mechanical failure ended Stroll's race while Perez finished in P6 but could've fought for a podium if they pitted him again.
The following week, a disastrous qualifying turned into an impressive recovery as Perez took P6 and Stroll P7. Again though it could have been better as the former had a great chance of taking P4 before hitting Albon trying to complete an overtake.
In Hungary, they nailed qualifying, locking out the second row, but dropped back on Sunday. With their race pace worse than Red Bulls, Verstappen ended up being the one to join Mercedes on the podium. A P4 finish for Stroll was still a good result, but a poor start and later mistake saw Perez finish down in P7.
They'll undoubtedly be disappointed that they haven't yet scored a top-three finish. However, considering the raw pace of their car, if they can put together an error-free weekend, that will surely change soon.
Alfa Romeo seems to have taken a considerable step backwards from last season, and that's largely down to their extremely poor qualifying performances.
They're the slowest team on the grid on Saturdays. They've had a car in the bottom two in each of the three qualifying sessions, are the only team yet to reach Q2 and hit a low point in Hungary when they qualified in P19 and P20.
Their race pace isn't quite so bad, shown by Giovinazzi's P9 finish in the first race and Raikkonen's P11 finish a week later. However, they're never going to be able to pick up any without the help of multiple Safety Cars if they're always starting from the back row.
This is an easy one, considering it's an issue that's plagued them for quite a few years now. Quite simply, they have to fix their broken brakes.
It's not a new problem for them, but as they no longer have the pace they once did, keeping their cars on the track is more important than ever. This is exactly what they didn't do in the season opener as both Grosjean and Magnussen retired.
Two races later in Hungary, they did and were rewarded with a point that could be crucial in their fight at the bottom. Given how often the brake problems have returned, however, they'll need to stay on top of things. Otherwise, they could end up with the dreaded wooden spoon.
Austria Q2: No drivers
Styria Q2: Russell
Hungary Q2: Russell and Latifi@WilliamsRacing heading in the right direction 👊 #F1 pic.twitter.com/owhjxois4A

— Planet F1 (@Planet_F1) July 18, 2020
Williams has undoubtedly taken a step forward from last season, shown by the fact that they've made it to Q2 in the last two races. That being said, they're less impressive race pace means they're the only team yet to score a point.
George Russell has started just outside the top 10 in the last two races but hasn't had enough pace to fight for points. Instead, he's rapidly dropped down the order to finish ahead of only his team-mate, Nicholas Latifi.
The team has a quicker car, and one of the most talented drivers on the grid in it. If they can maintain that pace on Sundays, they can get ahead of Haas and Alfa Romeo at the very least.
Follow us on Twitter @Planet_F1 and like our Facebook page.