Sign up for a seven-day free trial of F1 TV Pro!
To celebrate the return of Formula 1, F1 TV are offering a seven-day free trial of their Pro platform ahead of the season opener in Bahrain.
That means you can watch all three practice sessions, qualifying and the all-important Bahrain Grand Prix race itself for free if you are in a territory where F1 TV Pro is available. Click here to sign up.
The offer ends at midnight on March, 29, 2021. So be quick!
Not only is F1 TV Pro now available in more countries than ever before, but the app has also received its biggest update since launching in 2018.
The viewing experience has been significantly improved with over 2000 hours' worth of new and archived Formula 1 footage  now easier to find and navigate through. There is also coverage of every Grand Prix over the last five decades, so you will never be struggling for something to watch!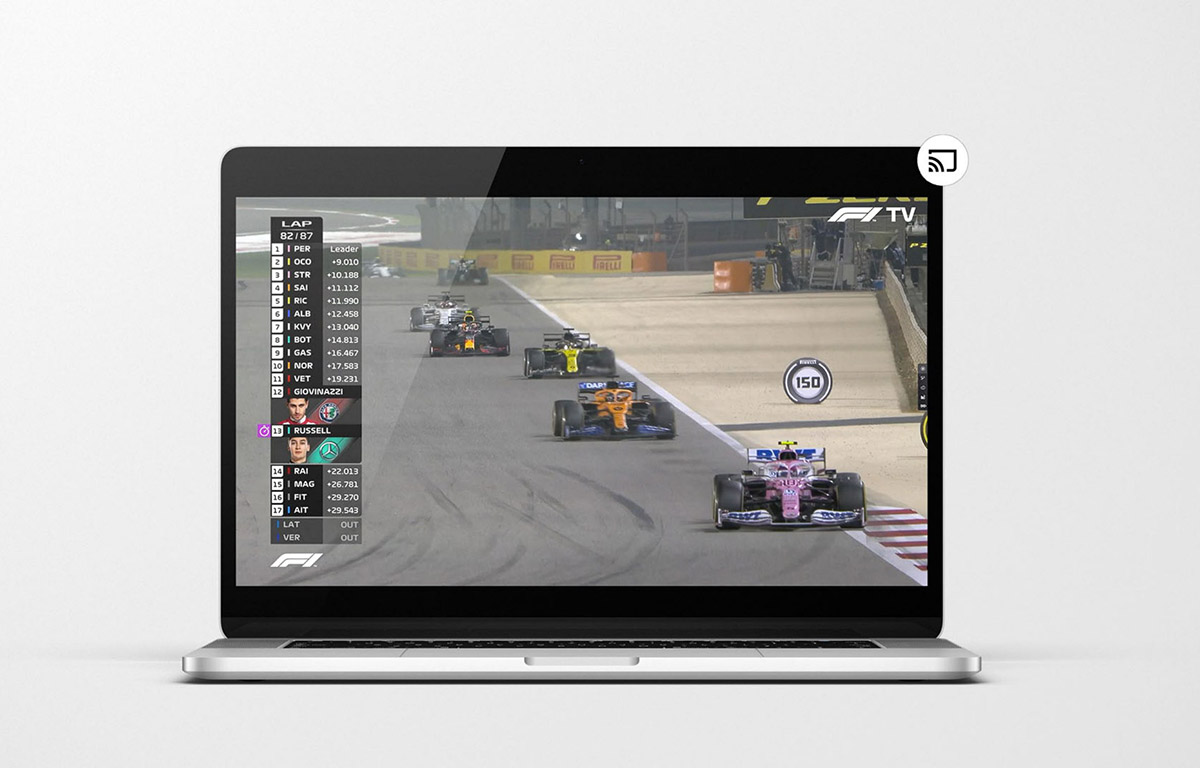 Improvements to the F1 TV service include:
Enhanced technology: The new version focuses on performance and quality; users will now be able to enjoy streaming video at 1080p at 50fps for the first time – ideal for watching fast moving action.
Cast to TVs: – Users will be able to cast F1 TV using Chromecast and AirPlay (iOS) – enjoying live and on-demand F1 content on their TV.
Improved user experience:
Improved player controls – Users now have full control over the live stream; play, pause or rewind to watch that overtake again, across every channel, including On-board Cameras.
Improved channel switching – An improved interface allows users to easily switch between F1 TV's multiple additional streams: Pit Lane Channel, Data Channel, Driver Tracker and On-board Cameras.
Improved user interface – A new, modern interface will allow users to easily browse and search F1 TV's archive content, as well as F1's exclusive series and documentaries.
Here is the full list of countries eligible for the F1 TV Pro experience:
Angola, Argentina, Aruba, Austria, Azerbaijan, Bahamas, Barbados, Bosnia And Herzegovina, Botswana, Brazil, Canada, Cayman Islands, Chile, Colombia, Costa Rica, Croatia, Curacao, Cyprus, Czech Rep Denmark, Dominican Rep, Ecuador, Estonia, France, Ghana, Greece, Grenada, Guadeloupe, Guatemala, Haiti, Honduras, Iceland, Jamaica, Kenya, Latvia, Lithuania, Martinique, Mexico, Monaco, Mozambique, Namibia, Nigeria, Netherlands, Norway, Paraguay, Peru, Portugal, Russia, Saint Martin, Serbia, Slovakia, Slovenia, South Africa, St Lucia, Sweden, Trinidad And Tobago, Turkey, Uganda, Ukraine, Uruguay, Usa, Venezeula, Virgin Islands, Zambia, Zimbabwe.