F1 v NASCAR: What's in store for Kimi Raikkonen on his return to the US?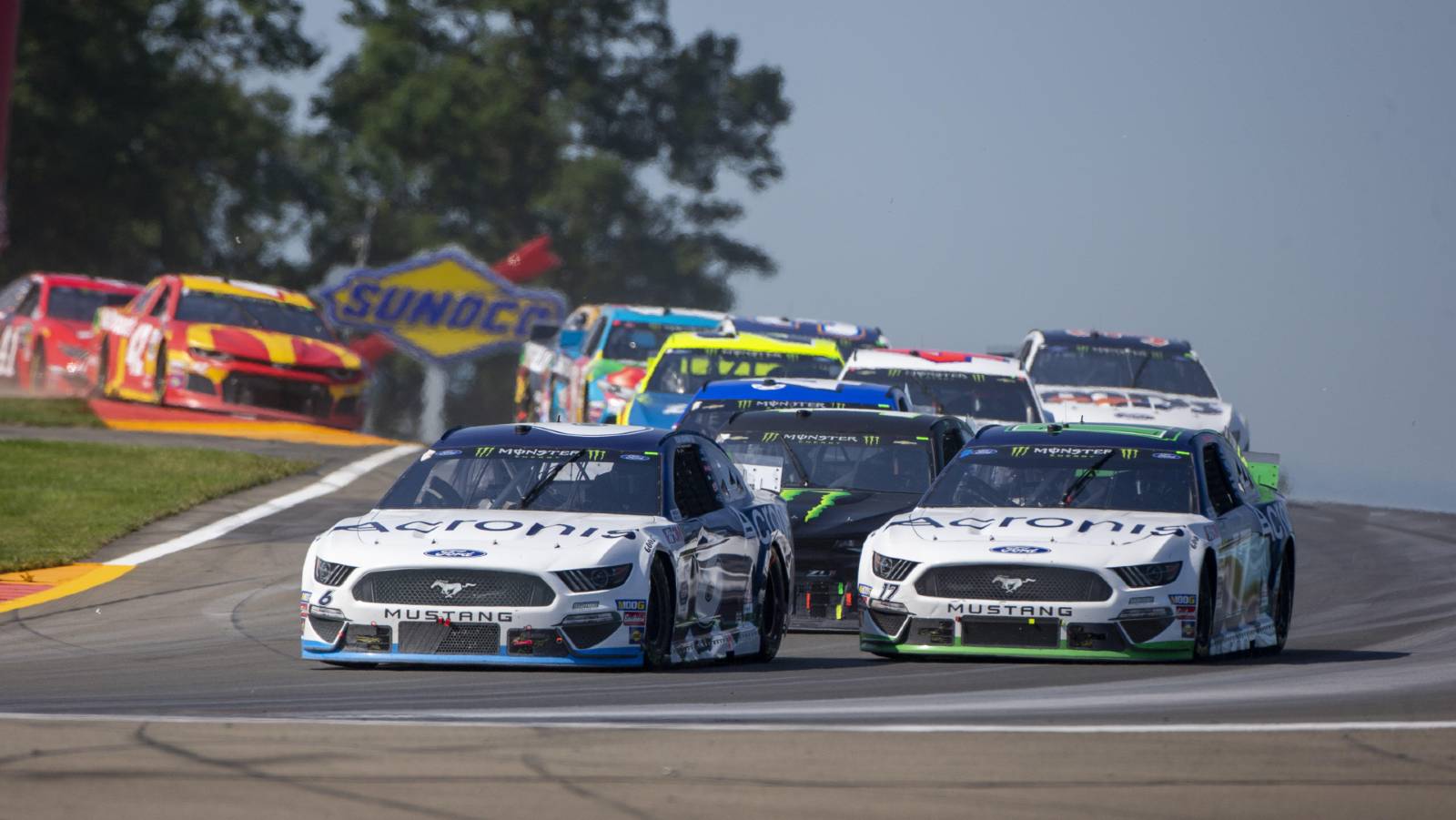 After eight long months, Kimi Raikkonen fans can come out of cold turkey with their hero's return to racing action this coming weekend.
In 2011, during what proved to be a sabbatical from F1 rather than retirement, the flying Finn took part in two different NASCAR events – the Camping World Truck Series and the Nationwide Series.
Neither was the premier NASCAR category and Raikkonen performed creditably without setting the world alight.
Now he is back for another go – and this time it is the real deal.
Kimi Raikkonen will be sorely missed
There has never been a character quite like Kimi Raikkonen.
Which NASCAR race is Kimi Raikkonen competing in?
It has the less than crystal clear title of the 2022 Go Bowling at The Glen and takes place over 90 laps of the 2.45-mile Watkins Glen circuit in New York state.
This is round 25 of 26 in the regular season before the NASCAR Cup Series heads into the play-offs, which conclude with the Championship Race in Phoenix, Arizona on November 6.
It is – for now anyway – a one-off appearance for Raikkonen, who will therefore have no designs on the title being targeted by the likes of points leader Chase Elliott, winner of three of the last eight races, the 2020 champion and named most popular driver in each of the past four years.
Who is Kimi Raikkonen driving for?
Trackhouse Racing first competed in the 2021 season and belongs to the Trackhouse Entertainment Group, owned by Justin Marks and Armando Christian Perez – or, to quote his stage name, the singer/rapper Pitbull.
So, to quote Pitbull's arguably best-known (and borrowed) lyrics, will it be a hotel, motel or Holiday Inn accommodating Kimi this weekend?
On the team's recent form, he needn't worry about racking up a big Hotel Room Service bill – Daniel Suarez gave the team their first victory in Sonoma, California in June and the Mexican has had five top-10 finishes in his last eight starts.
Marks is expecting Raikkonen to shine at Watkins Glen in the Project91 team, which was formed to give international racers a chance in NASCAR.
"I'm optimistic, I have high expectations," said Marks. "He has really done a lot of work and preparation and that's not surprising to me because that's what it takes to be as successful as he's been in Formula 1 for so long."
The Iceman. Watkins Glen. This weekend. We're ready. pic.twitter.com/T1CqfQlxQw

— PROJECT91 (@THProject91) August 15, 2022
Read more: Kimi Raikkonen anticipating 'easier' NASCAR outing after Virginia test
What are the key differences between NASCAR and Formula 1?
Apart from the fact Raikkonen will be racing at Watkins Glen, which used to stage the United States Grand Prix and last did so in 1981, there are very few direct connections.
When we think of NASCAR, we tend to visualise cars going nose to tail around an oval, especially in two columns after a caution period, producing more closely-packed racing than you would see in F1.
This is a style to which single-seater drivers need to quickly become accustomed, being in what more resembles a road car – or a touring car, to European motorsport fans. It is also known as a stock car and can be double the weight of its Formula 1 counterpart.
Contact between competitors is much more frequent in NASCAR and generally less damaging in the sturdier machinery, while refuelling is permitted and that means pit-stops take longer than in F1.
Raikkonen will also have to re-familiarise himself with not having the same information available about his vehicle that he did in F1, in terms of being able to adjust settings as a result of information passed on by his team.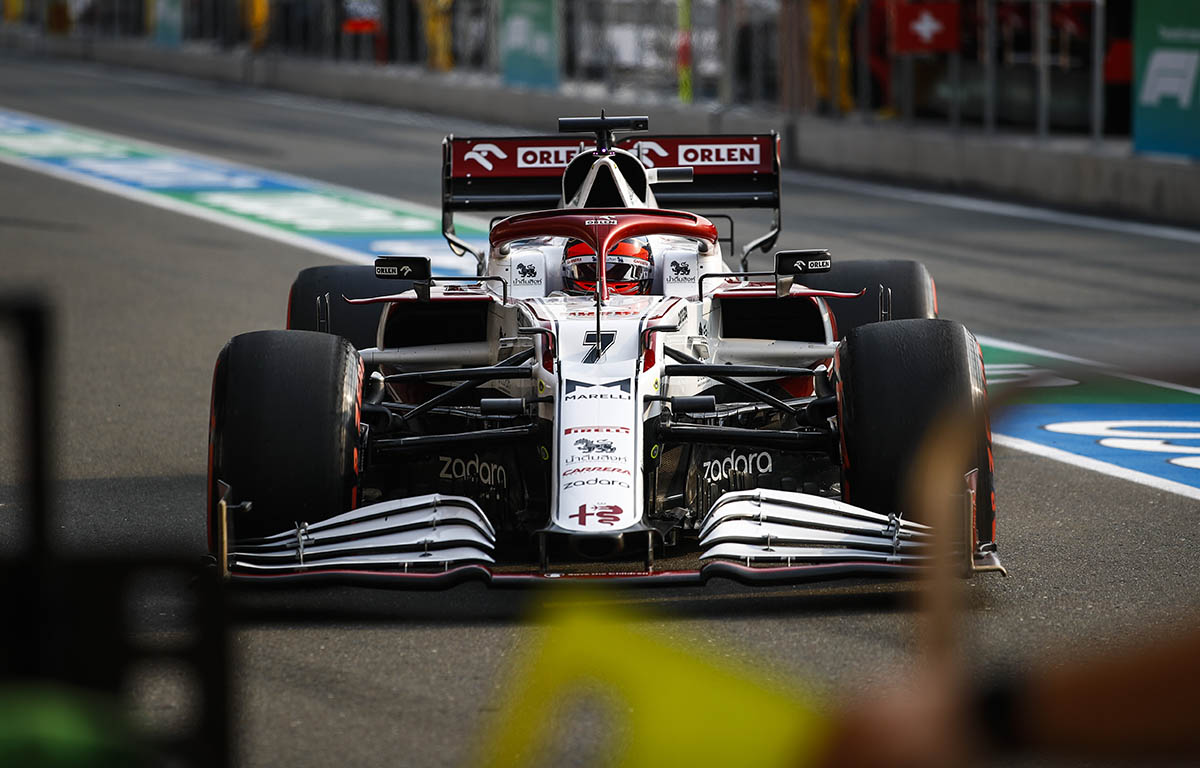 Is Kimi Raikkonen likely to contest more NASCAR races?
That will surely come down to how much he enjoys this experience, and not necessarily how he fares.
During his last few years in F1, racing in the midfield at best for Alfa Romeo, The Iceman made it no secret that he was sticking in there essentially as a hobby – breaking all sorts of longevity records but seemingly not too fussed about how successful he was.
After all, he had been World Champion once and that seemed just fine by him.
Even at 42 though, he would be a long time retired and maybe, just maybe, he still wants something to do other than raising his family.
So, Kimi fans, make the most of this NASCAR outing. But, fingers crossed, it may not be the last we see of him in action.