F1 Villains: Bernie Ecclestone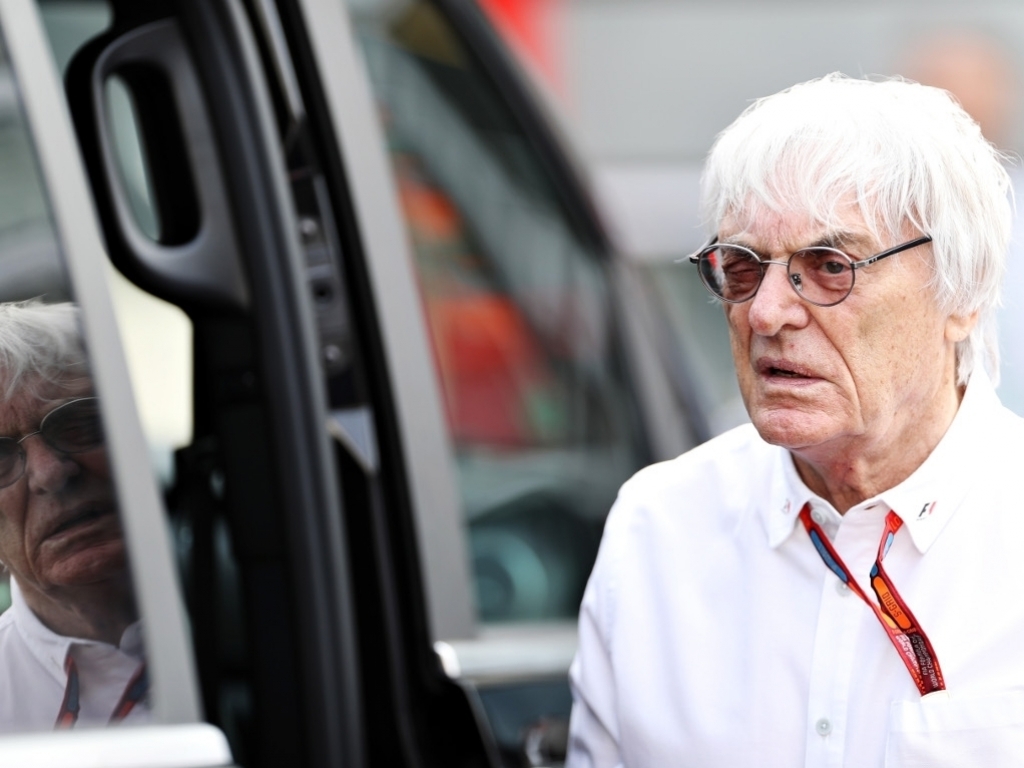 Next up in our list of Formula 1's bad guys is Bernie Ecclestone, one of the sport's most important, influential and controversial figures.
There's no denying that his business ventures benefitted F1 in various ways. Without him, it wouldn't be the global phenomenon that it is, and would be a lesser sport in many other ways.
However, his reign at the top was filled with questionable dealings and some quite frankly baffling statements. In case you don't remember them all, let us remind you…
Radical remarks
Given the number of outrageous statements Bernie has made over the years, for some to stand above the rest as the worst, they'd have to be incredibly distasteful. As you're about to see, they are.
He's made his fair share of sexist comments over the years, but perhaps the worst of them came in 2005. Danica Patrick was IndyCar's next big thing at the time, taking three pole positions on her way to being named Rookie of the Year.
When speaking about her publicly, Ecclestone suggested that female racing drivers all dress in white "like all the other domestic appliances." Unsurprisingly, this caused widespread uproar, and he was soon forced to call Patrick and apologise. However, during the phone call, he managed to repeat the very same thing quip.
He has refused to move with the times since then, saying as recently as 2016 that female racing drivers would never be taken seriously in F1. This led to American driver Leilani Munter dubbing him a "sexist old man with pre-historic views of women". Giving his record, she's pretty much bang on.
Bernie made the headlines for the wrong reasons once again nine years later. He was known to believe that F1 required dictatorship-like leadership rather than a democracy for it to function properly. When he was asked why he felt this way by the Times in, he said the following:
"In a lot of ways, terrible to say this I suppose, but apart from the fact that Hitler got taken away and persuaded to do things that I have no idea whether he wanted to do or not, he was – in the way that he could command a lot of people – able to get things done. I prefer strong leaders".
Yes, you read that right. To make matters worse, when he was told that the World Jewish Congress had called for his resignation, rather than sincerely apologising for the comment, he instead said: "If the WJC is influential, it's a pity they didn't sort the banks out."
Bribery galore 
In the '90s, Ecclestone bought the commercial rights to F1 from the president of the FIA for a small fee of $360m, taking them from the teams' collective body he once set up and ran. Said teams were furious about this, stating his actions as illegal, with Ken Tyrell reportedly having to be restrained from strangling him. He reportedly silenced them with some rather big cheques, which is said to have become a common solution for him over the years.
His acquisition of the rights led to a chain of deals that saw them purchased by various organisations. One of these was a German TV company that soon after collapsed, meaning all their assets were taken by the banks. In 2006, BayernLB bank sold their 47% share to CVC Capital Partners, who employed Ecclestone as a chief executive, making him F1's most powerful figure.
Eight years later, he was taken to court, accused of bribing a BayernLB banker with £26m to ensure the F1 rights were sold to a company he favoured so that he could maintain control of the sport. The case against him was pretty damning, so much so that the banker himself was sentenced to eight and a half years in prison for accepting the bribe.
So, how did Bernie escape punishment himself? Well, by paying the court around £60 million for them to end the trial. Yes, he effectively bribed them to avoid bribery charges. This is admittedly legal under German law, but to say it's dodgy is an understatement.
So, to sum up, he paid F1 teams a load of money to stop their complaints. He paid a banker a load of money to ensure he maintained control of the sport. And he paid German courts a load of money to ensure he didn't get charged for it. Money really does make the world go round.
Warped priorities
A long time ago, Bernie was actually a driving force in improving safety measures in F1. And then he decided some things were more important than drivers' lives.
Speaking to a Brazilian newspaper in 2009, he claimed that the death of Ayrton Senna was good for the sport as it generated good publicity and brought new fans in. In case you think we're exaggerating, here's the exact quote.
"He was unfortunate but the publicity generated by his death was so much … it was good for F1… he was very popular, but the actual event interested so many people who did not know about the sport."
Then, just two years after Jules Bianchi became the first driver since Senna to die, Ecclestone suggested that walls be built on the corners of tracks as the sense of danger would be exciting. As if one insane suggestion wasn't enough, he then followed up by saying this.
"What Fernando had in Australia … you wouldn't think he was going to walk away. What we ought to do immediately that happens is have big sheets all the way around, bring the ambulance in … and take him away. He's gone to the hospital and later on you announce that, thank God, he's out. A bit of showbiz. People like that."
Basically, he's ok with drivers risking their lives and even losing them, so long as it's a good show for the sport. As we said, he did a lot of good things for the sport we all love, making it what it is today.
However, with views like that, there's really no question that he's one of its biggest villains. Thanks for everything Bernie, well, not quite everything.
Finley Crebolder
Follow us on Twitter @Planet_F1 and like our Facebook page.