F1 Villains: Kevin Magnussen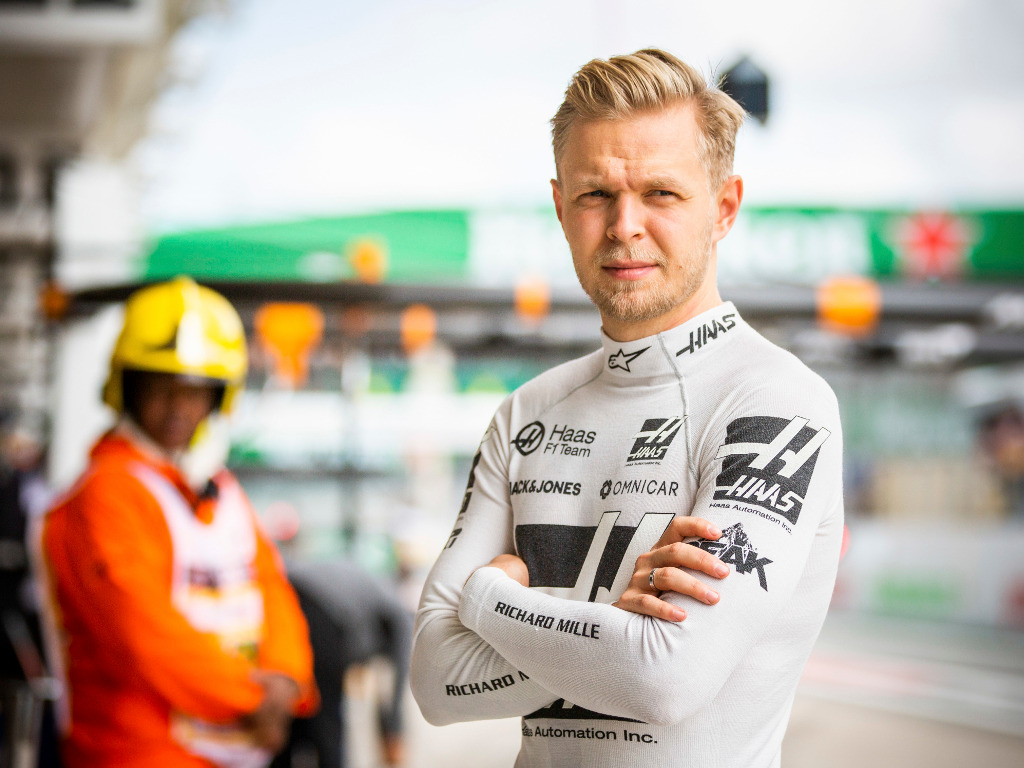 He's had run-ins with countless drivers and caused controversy both on and off track. Next up on our list of villains, it's Kevin Magnussen.
Given he's only been in F1 for six years, you can't help but be impressed by just how many feathers he's ruffled in that time. He's managed to do so with his aggressive driving and unapologetic attitude.
This had made him one of the least popular drivers on the grid. Does he care? As you'll be able to tell from the instances below, no. Not one bit.
2017 Hungarian Grand Prix
The Dane's first couple of seasons in F1 were fairly quiet ones. It was when he joined Haas that he began to make the headlines for the wrong reasons.
One of the first times his 'dark side' was really brought to light was at the Hungaroring in 2017. With nine laps to go, Nico Hulkenberg attempted to pass him on the outside. Magnussen, desperate to hold on to his precious P11 (…), aggressively pushed the German wide onto the grass. The stewards immediately investigated the move and rightfully slapped him with a five-second time penalty.
Hulkenberg was unsurprisingly furious and made his feelings known after the race. He interrupted Magnussen as he was talking to the press, patted him on the shoulder and called him the "most unsporting driver on the grid".
The Haas driver's reaction was quite something. Rather than apologising or even giving it the classic "that's racing" response, he instead opted for the rather more inflammatory "suck my balls". In one day, he'd become a bad boy of the grid both on and off the track.
2018 Azerbaijan Grand Prix
With cars going at speeds of 300kph on a street circuit, it'd be reasonable to expect drivers to err on the side of caution when defending their position. Caution isn't exactly Magnussen's strong point though, as Pierre Gasly found out in Baku.
After getting in the Dane's slipstream, the Toro Rosso man looked set to easily pass him, but K-Mag had other ideas. Rather than giving up the position, he instead moved across to cut Gasly off, pushing him to within inches of the wall and causing the two to touch. He did the same again further along the straight.
He was given a 10-second time penalty for the move, but in Gasly's eyes, this wasn't enough. The Frenchman called for him to have half of the points on his license removed and dubbed K-Mag 'the most dangerous driver he'd ever raced against'.
Magnussen meanwhile claimed that he'd hadn't seen Gasly in his mirrors due to vibrations from his car. Given how often he makes move like that, we don't buy it. He did at least apologise after the race, which is more than what most of his victims get.
2018 British Grand Prix 
Fernando Alonso has had a number of angry rants on his team radio over the years. However, in terms of sheer fury, not too many come close to his complaints when trying to pass Magnussen at Silverstone.
The McLaren driver was considerably quicker than the Haas man in the closing stages of the race and was desperate to pass him. Every time he tried though, Magnussen would force him off the track. As Alonso once said, "All the time you have to leave the space", and the Dane wasn't.
The Spaniard was so livid that he, rather impressively, went off on a full-blown tirade to his engineer while driving at 300 odd kph, stating "What I see from Magnussen, I never saw in my life!". He felt so strongly that when he finally completed the move, he showed "YES!" down the radio.
Magnussen never responded to Alonso's complaints about this particular incident. However, he more than made up for it with his comments the next time the two clashed…
2018 Italian Grand Prix
You could argue that, in this case, no driver was any more guilty than the other. Why this incident makes it onto the list is for what Magnussen said about Alonso in the aftermath of it.
During the qualifying session at Monza, both drivers were warming up for their final flying lap when, just before the home straight, Magnussen dived in front of Alonso. Alonso, therefore, moved into his slipstream and, being much quicker, tried to retake the position.
WATCH: Alonso and Magnussen destory their qualifying laps by fighting into Turn One
LIVE NOW on Sky Sports F1
📺 Sky Go: https://t.co/fxH1316WnM
🗒️ Blog: https://t.co/SzGssX5IJr #SkyF1 #F1 #ItalianGP pic.twitter.com/JxhkAsIS3a

— Sky Sports F1 (@SkySportsF1) September 1, 2018
Magnussen unsurprisingly didn't move aside and both of their laps were immediately ruined. Both blamed each other but, after looking at it, the stewards decided to take no further action. That was the end of it, right?
Wrong. Magnussen was still furious and decided to make his feelings known to the press. He said he'd have sooner hanged himself than give up the position, that Alonso thought he was a god and that he couldn't wait for the triple World Champion to retire. Media training? What's that?
2019 British Grand Prix
Again, we don't think Magnussen was any more to blame for this on-track collision than his team-mate, Romain Grosjean. Like with the last example, it was how he acted away from the track that made him a villain in this case.
Heading into the race, Haas was in dire straits and planned to use the race to gather precious data regarding the performances of their cars. So, when the two drivers took each other out almost immediately, to call it a disaster would be an understatement.
We all wondered what Gunther Steiner would say to them and, when Netflix released 'Drive to Survive' Season Two, we wondered no more. Understandably he called them both into his office, shouted and swore at them and told them to leave. Fair enough Gunther, they deserved it.
Instead of being apologetic or guilt-ridden, Magnussen instead opted to smash his boss's office door as he left before hiding from the fuming Team Principal who had gone to find him. Speak for yourself, but we're pretty sure that's not how you go about helping your team improve. Ah well, at least it makes for entertaining television.
Finley Crebolder
Follow us on Twitter @Planet_F1 and like our Facebook page.