F1's TV coverage still in desperate need of overhaul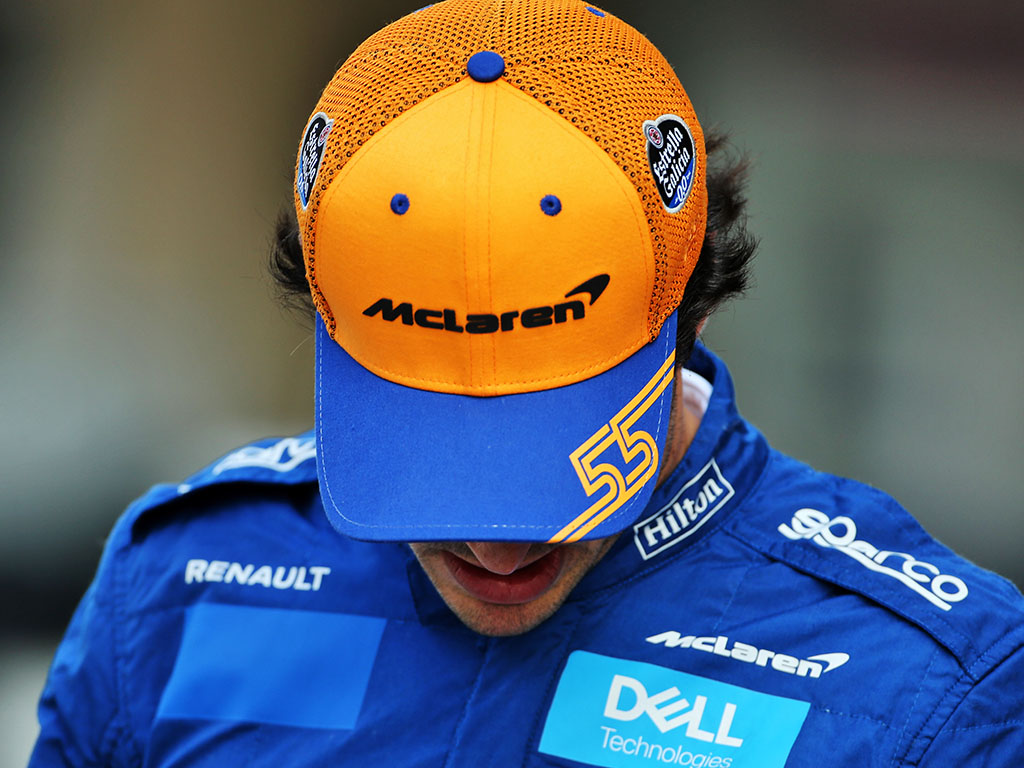 Formula 1 is risking losing both current and new fans unless it radically overhauls its outdated TV coverage for the new season.
There have been three main constants running throughout the 2019 campaign: Lewis Hamilton being very good, Sebastian Vettel not being very good and the television coverage being completely ineffective at showcasing what the so-called 'pinnacle of motorsport' has to offer.
It is very worrying that on lap 1262 of the season, we, as viewers, are still left with the same frustrations over missed action and overtakes, instead having to rely on replays that feel like an apology for missing it in the first place or social media long after the moment has passed.
The last lap at a largely dull Abu Dhabi Grand Prix was the perfect encapsulation of everything that is wrong with Formula 1's TV broadcasts.
We were initially given a glimmer of hope when cameras focused on Sergio Perez hunting down Lando Norris for P7. A last-gasp overtake here would see Perez leapfrog Norris in the final World Championship standings and ensure the British rookie finished just outside the top 10 in his maiden season.
Then the familiar bad direction returned. For some bizarre, ridiculous reason, we then cut to Lewis Hamilton. The same Lewis Hamilton that has led for all 55 laps, has an 18 second gap to his nearest 'challenger' in Max Verstappen and is going down the long straight with barely another car in sight. Just why?
It completely takes you out of the moment from the battle that is actually happening and, in a world full of distractions, increases the possibility of the viewer zoning out of the coverage altogether and scrolling through social media instead.
We had to wait a very long time for some on-track action at the Yas Marina circuit, at least have the decency to show us it.
So as the camera continues to linger far too long on Hamilton cruising around with his proverbial pipe and slippers, we then jump to Valtteri Bottas closing in on Charles Leclerc for the final spot on the podium.
That's better. Well, it was until Bottas failed to get in DRS range down the straight and made the chances of seeing an overtake shrink to slim to none.
Again, the cameras stay on this battle for too long, especially when some crucial midfield battles are still going on behind.
Then, the mouldy cherry on top of a very dry cake came when we cut back to Hamilton. Yes, we get it, he's won the race and the accompanying fireworks are very pretty.
Simply seeing a list where Perez's name goes above Lando Norris and then seeing Carlos Sainz's name jump ahead of Nico Hulkenberg to clinch P6 in the World Championship standings doesn't quite have the same effect, does it?
And to make matters even more agonising, both overtakes were absolutely superb, too.
Perez on Norris:
La maniobra de @SChecoPerez en l ùltima vuelta del #AbuDhabiGP
Espectacular y de par de 🥚🥚
¡A eso se le llama hambre! 👏👏👏 pic.twitter.com/jhX201hvjU

— Luis Alberto Aguirre (@Aguirre_A_Luis) December 1, 2019
Sainz on Hulkenberg:
El adelantamiento de @Carlossainz55 a Hulkenberg que le dio 1 punto y la P6 del campeonato

Sainz's overtaking to @HulkHulkenberg that worth 1 point and P6 on the championship.

Vídeo @F1 pic.twitter.com/5rffLYMtRT

— Albert Fabrega (@AlbertFabrega) December 1, 2019
It is painfully obvious what is needed and that is split screen.
Want to show Hamilton winning with the fireworks going off in the background? Fine, stick that in the top left. Put Leclerc v Bottas in the the top right and for the love of god please start showing more of the midfield stars who often provide most of action every race Sunday anyway.
We could have seen Perez overtake Norris on the bottom left of our screens, Sainz v Hulkenberg in the bottom right and all would have been perfect.
If TV directors still insist on having the long list running down the left hand side, then you could at least change it momentarily to a side-scrolling leaderboard we often see in MotoGP or IndyCar.
But the last lap in Abu Dhabi is just one of many, many instances this season that could have been much improved as a viewing spectacle if old habits were disregarded.
The current structure of a Formula 1 race broadcast lacks dynamism and flexibility, draining all enthusiasm out of a viewer who has most likely had to part with some hard-earned cash just to have the privilege of even watching a race.
While we are all craving a proper title battle and another all-out war in the midfield in 2020, it's going to be pointless if we continue to miss huge chunks of it happening live.
Mark Scott
Follow us on Twitter @Planet_F1 and like our Facebook page.