DAMS driver Sergio Sette Camara finally ended his 41-race streak without a win with victory in the Austrian GP sprint race.
To say that's been a long time coming for the McLaren junior would be an understatement, and much like Formula 1, we saw some surprise contenders battling it out around the Red Bull Ring.
So, with six rounds completed, here is how our top five looks for drivers who are best placed for a Formula 1 call-up…
Nyck De Vries
Double podium!! We certainly deserved it today!! From P6 -> P1 -> P6 and back to P3!! Danke @ARTGP & all the Dutch fans 🙏🏻 pic.twitter.com/gOKkO8PI45

— Nyck de Vries (@nyckdevries) June 30, 2019
The Dutchman stretched his lead at the top of the Drivers' Championship to 37 points with a pair of P3s in Spielberg.
Keeping the lead off the line, De Vries controlled proceedings out in front, and with many drivers running the alternate strategy and going long, he moved back into P1 on lap 33 with a pass on Nikita Mazepin.
However, eventual race winner Nobuharu Matsushita and Luca Ghiotto closed in fast as De Vries' tyres fell away, demoting him to P3.
Camara also made a move, but his five-second penalty for spinning team-mate Nicholas Latifi earlier in the race meant De Vries reclaimed that spot.
On to the sprint race and after moving up to P3 from P6 at the start, De Vries was soon dumped back down to P6 when his pit limiter came on.
But, the former McLaren academy driver fought back, and after Louis Deletraz crashed out of P2 with "no brakes", De Vries overtook Guanyu Zhou to make it onto the podium.
He had a rapid Mick Schumacher behind him in the closing stages who had gone from P18 to P4, but some textbook defensive driving meant De Vries kept his podium spot.
Right now, he is in a class of his own in Formula 2 and should be first in line for a promotion.
Nicholas Latifi
It didn't quite go his way on track yesterday, but at least we were able to put a smile on @NicholasLatifi's face for his birthday yesterday 🎂🥳#AustrianGP 🇦🇹 pic.twitter.com/tQHLtMZanG

— ROKiT WILLIAMS RACING (@WilliamsRacing) June 30, 2019
Oh Nicholas, just what is going wrong?
It was another damaging weekend for the Williams reserve driver as he continues to lose ground on De Vries, the man who displaced him at the top of the standings in France.
Sure he couldn't have done much about his team-mate hitting the back of him at Turn 3 and sending him into a spin, not a very nice birthday present that one.
But even before this, he wasn't looking sharp.
It was a respectable recovery to P9, but things could have been so much different if he had claimed P8 in the feature race and therefore reverse-grid pole for the sprint.
He started P9 for the second race of the weekend and got into the points with P6, but it feels like that magical run where the Canadian burst onto the scene out of nowhere in 2019 is fizzling out.
Still, he didn't get lapped three times like Driver of the Day Robert Kubica did on Sunday, so he still has a valid claim for a drive with Williams.
Guanyu Zhou
Guanyu Zhou: Kingslayer!

After a gearbox glitch ruined his afternoon, @gyzhou_33 was not in a mood to hang about – here's how he pipped Jordan King on his way to P6 👑#AustrianGP 🇦🇹 #F2 pic.twitter.com/DFl0OJDlNe

— Formula 2 (@FIA_F2) June 29, 2019
Austria really was a race weekend to applaud for Zhou. He was fiesty and displayed tremendous heart and effort. Sadly not much of it paid off.
At the feature race start the Renault youngster had a good shot at taking Anthoine Hubert for P2 at the hairpin, but he ran wide and dropped to P4.
Not long after the Chinese racer made his move on Hubert, but the pair swapped places again in the pits, before Zhou's team-mate Ghiotto performed the overcut to leapfrog them both.
Disaster soon struck for the 20-year-old in the form of a gearbox glitch which demoted him to P15, but to fight back to P6 was one hell of an effort.
Zhou again was in the wars at Turn 3 as Deletraz seemed to force him off on the opening lap. No damage done this time though as he kept hold of a podium spot.
Sadly in the scorching heat Zhou's tyres abandoned him in the sprint race, though he would manage to crawl home in P8 to bag a point.
He is a point behind Jack Aitken in the Drivers' Championship after Austria, but Zhou is certainly the Renault academy driver who looks the most impressive right now.
Luca Ghiotto
Getting used to parking in those spots, @luca_ghiotto and @nyckdevries? 😅

Both drivers claimed P2 and P3 in both races this weekend!#AustrianGP 🇦🇹 #F2 pic.twitter.com/uCS60AxCVM

— Formula 2 (@FIA_F2) June 30, 2019
The good, the bad and the Ghiotto. That would basically sum up the Italian's all over the place 2019 so far.
We got the good in Austria as he tagged on to the Matsushita charge to take P2 in the feature race, while his key overtake on team-mate Zhou earned him P2 again in the sprint.
For the first time since Spain, Ghiotto challenged and ultimately outperformed his team-mate.
Now, he must focus on being more consistent, because we are tired of moving him in and out of this list, and Formula 1 bosses will be tired of his false starts too.
Sergio Sette Camara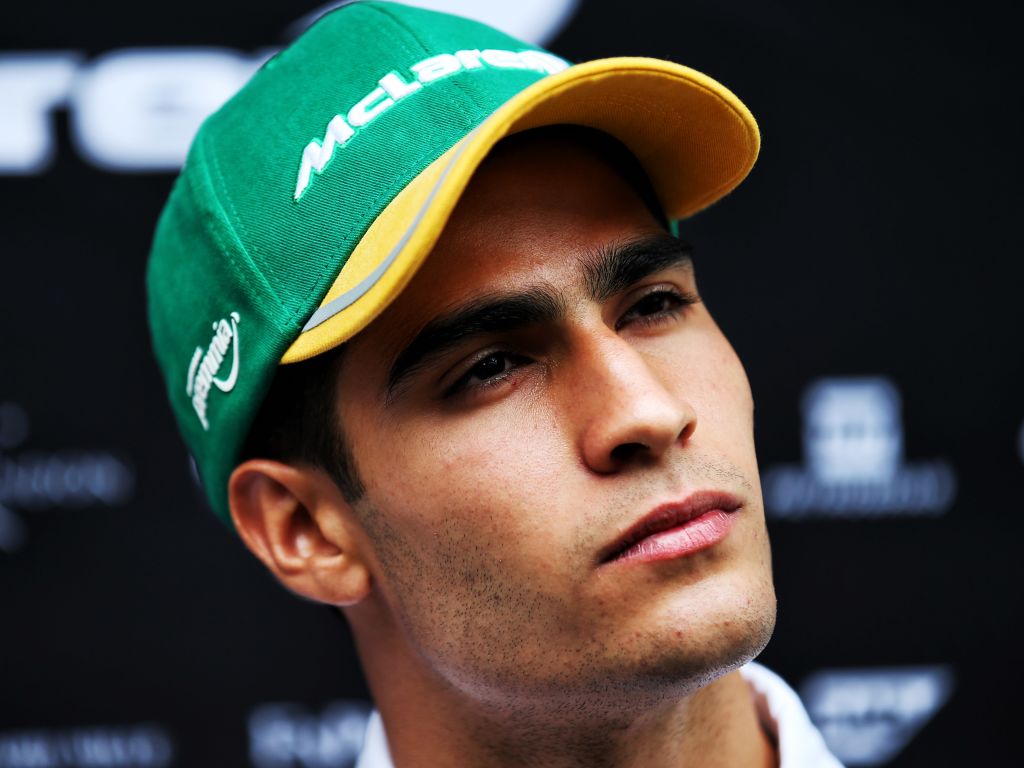 The McLaren junior has just sneaked into this list, mainly thanks to Aitken's tough weekend, and Hubert's for that matter.
While the Brazilian did finally win his first race since Spa 2017, he also ruined his team-mate's with a mindless shunt into the back of his fellow DAMS.
Unforgivable to do that to your team-mate at any time, never mind on his birthday, but Camara took his five-second penalty and bounced back with a win – that's impressive.
He is now only eight points behind Latifi in the Championship, and McLaren are unlikely to be the only members of the Formula 1 paddock who are keeping an eye on him.
The drop-outs
Jack Aitken and Anthoine Hubert
A poor weekend in Monaco for Aitken, a solid one in France, but it was back to the struggles for the Renault youngster around the Red Bull Ring.
P10 and P18 meant no points, allowing Ghiotto to take P4 from him in the Drivers' Championship.
Renault will not be happy with the pair of them after Aitken went into the back of Hubert on lap 12 of the sprint, causing Aitken to end up P18 and Hubert in P17.
The Frenchman had secured P4 on Saturday, another strong showing from the final GP3 champion, and it was a very tough decision to drop him from the list.
He's out but still very much on the cusp – but Renault will expect fairer play between their prospects if they are to convince them that they are ready for Formula 1, even if they are technically rivals for the same drive.
Follow us on Twitter @Planet_F1 and like our Facebook page.