Formula 2, or GP2 as it was known until 2017, has provided the Formula 1 grid with some fine talent over the years, including a few World Champions.
Lewis Hamilton, Nico Rosberg, Charles Leclerc, Pierre Gasly, Romain Grosjean, Nico Hulkenberg and Sergio Perez – just a selection of the names who cut their teeth in the category before moving on to the promise-land of Formula 1.
And it really is the gift that keeps on giving, with George Russell, Lando Norris and Alexander Albon serving as the latest offerings for 2019.
The series is packed with racing gems for 2019, so let's go through this year's grid, and find out who has ties to them precious Formula 1 seats.
Over the course of the season, F2 Watch will be keeping a beady on the next generation of racing stars and seeing which are the most deserving of an F1 seat in 2020.
Louis Delétraz (no ties)
Despite being only 21, Deletraz is a veteran of the category already.
After making his debut in the final round of the 2016 season with Carlin, he completed 22 races in 2017 across stints with Rapax and Racing Engineering, before spending the full 2018 campaign with Charouz Racing System.
Two podium finishes helped him to P10 in the 2018 Drivers' Championship, but re-united with reigning Constructors' Champions Carlin this time around, the Swiss driver will be hoping to mount an attack for the 2019 crown.
A former member of the Renault driver programme, Deletraz made his Formula 1 debut testing for Haas at the latest end-of-year Pirelli tyre test in Abu Dhabi, and now he will have his eyes set on landing something more permanent.
Nobuharu Matsushita (Honda)
Matsushita drove under the McLaren development driver scheme from 2015-17, racing for ART in the GP2/F2 series throughout, achieving his best finish of P6 in 2017 with two race wins and four podiums.
After failing to earn enough points for a superlicence, he spent 2018 in the Japanese Super Formula set-up, but he will return to F2 in 2019 to partner Deletraz at Carlin.
Still backed by Honda who are desperate to get a Japanese driver on the Formula 1 grid again, a strong season could put him in-line for a Toro Rosso drive in 2020.
Nikita Mazepin (no ties)
The 20-year-old Russian driver will make his F2 debut this year, continuing his relationship with ART for whom he drove for in GP3.
He served as a test driver for Force India from 2016-18, so is no stranger to the world of Formula 1. A strong campaign would surely put him back on the radar.
Nyck de Vries (McLaren)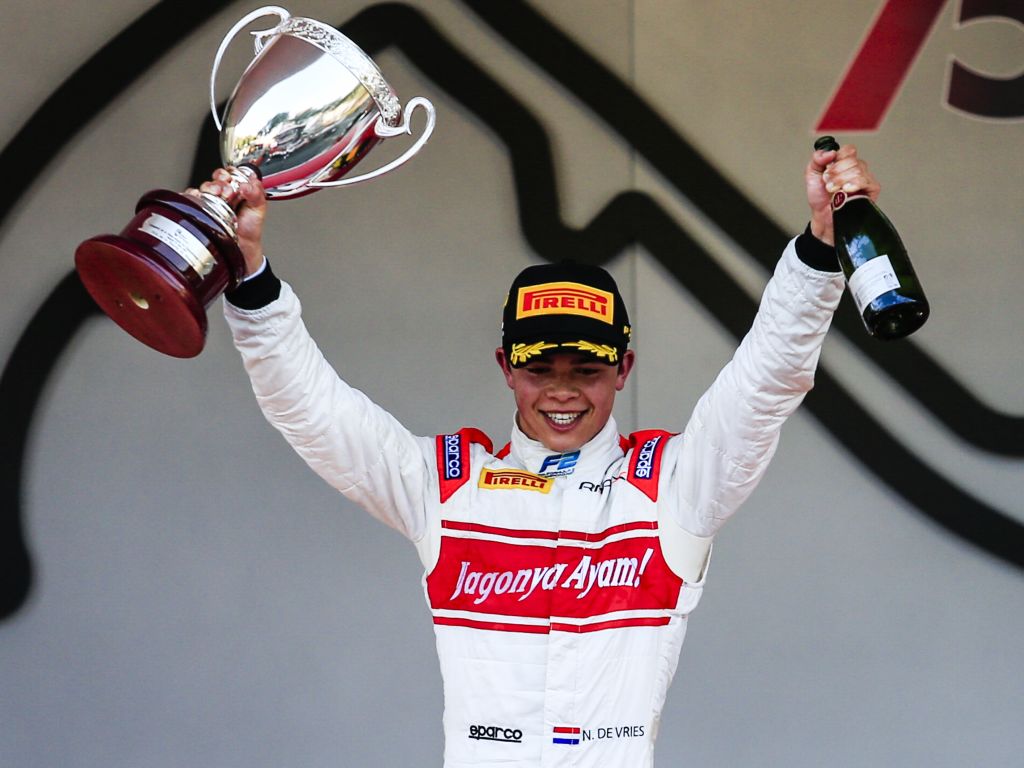 He will be partnered at ART by McLaren's junior driver de Vries.
A part of the McLaren set-up since 2010, it is easy to see that he is a long term project for the British team, and despite being 24, the Dutchman remains on a positive upward trend.
He finished P4 in the 2018 F2 Championship, claiming 3 wins and 6 podiums along the way, making him a title-favourite for 2019.
Sérgio Sette Câmara (McLaren)
Camara, like de Vries, is also a part of the McLaren set-up, but will up go against de Vries in 2019 as part of the DAMS team.
The 20-year-old Brazilian has spent two seasons in Formula 2 despite his young age, and partnered last year's runner-up Lando Norris at Carlin most recently.
It also proved to be Camara's most productive season, as 8 podiums helped him to P6 in 2018. Certainly another one to watch as he jockeys for position with de Vries in the McLaren hierarchy.
Nicholas Latifi (Williams)
His DAMS team-mate Latifi has competed in GP2/F2 since 2014, making him the most experienced name on this year's grid.
The Canadian has always shown potential, but as of yet hasn't had his breakout moment, with a P5 finish in the 2017 season proving his personal best.
However, he is certainly popular with Formula 1 teams, serving as a test driver for Renault from 2016-17 and at Racing Point Force India in 2018, while he will be involved with Williams in the same capacity for 2019.
Guanyu Zhou (Renault)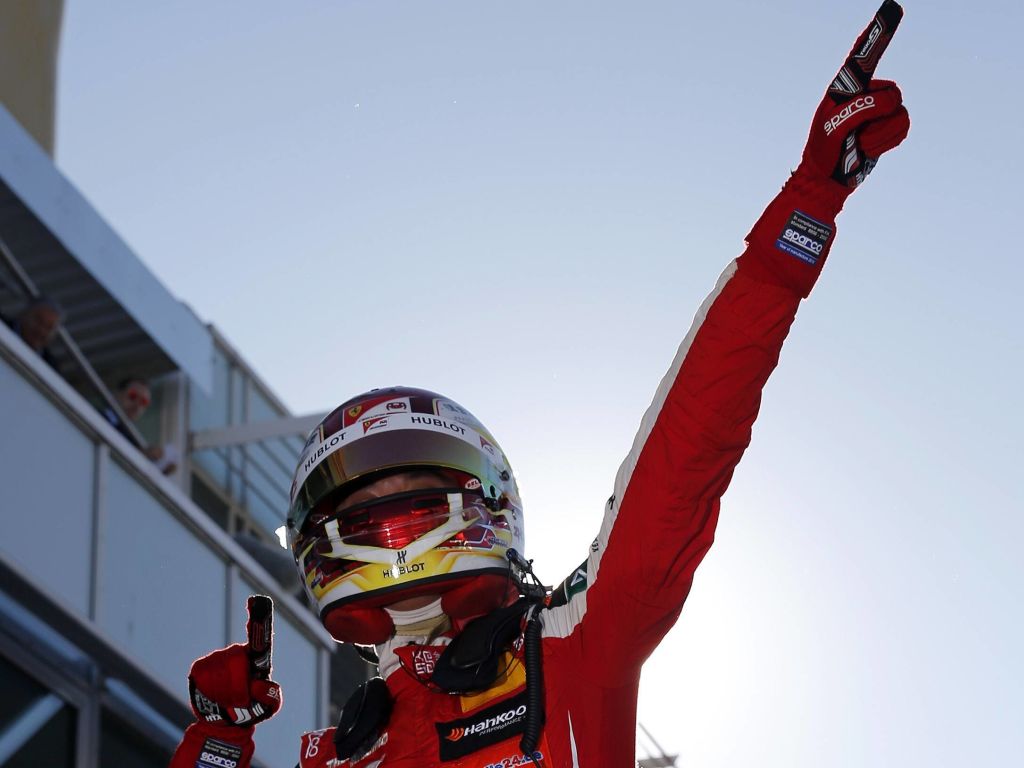 The 19-year-old Chinese driver has a real chance of becoming the first driver to hail from the country in Formula 1.
After finishing P8 in the 2018 European F3 season, Zhou is taking a huge step moving to Formula 2, but he isn't short of backing.
After Ferrari dropped him from their Academy, Renault came calling for 2019, and he now faces the unenviable task of displacing Daniel Ricciardo or Hulkenberg down the line.
Luca Ghiotto (no ties)
Zhou's partner at UNI-Virtuosi Racing possesses a great deal of experience, with 2019 set to be his fourth-straight season in GP2/F2.
2017 proved the Italian's most productive season, finishing P4 after claiming one race win and seven podiums in his Russian Time car.
Ghiotto completed a post-Hungarian GP test for Williams in 2017, but one feels his time to attract the attention of Formula 1 is running out.
Mick Schumacher (Ferrari)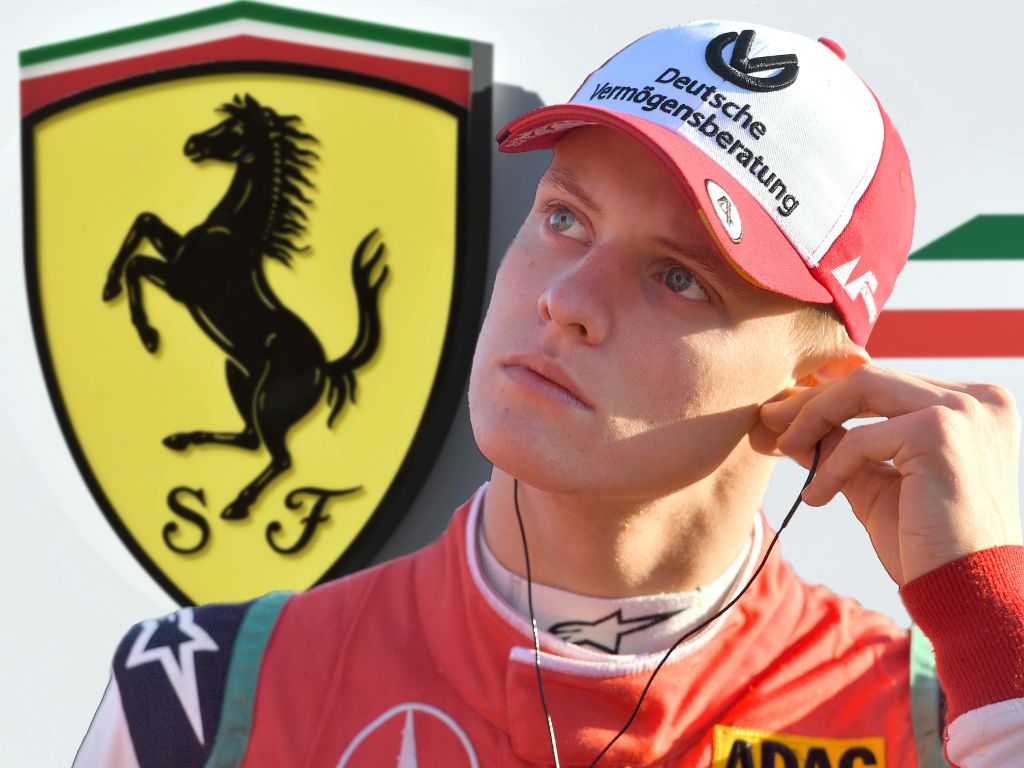 This man needs no introduction, and it's safe to say we have heard a lot about the reigning F3 European Champion over the winter.
Son of seven-time World Champion Michael Schumacher, Mick's dream was realised when he signed with the Ferrari Driver Academy in 2019.
Current Ferrari man Sebastian Vettel has already said he will not give Mick tips on how to drive, believing he must develop his own style, and a season in F2 with Prema Racing will surely allow him to do just that.
Sean Gelael (Toro Rosso)
His team-mate will be 22-year-old Indonesian Gelael, and that name may well ring a bell to many.
After serving as a test driver for Toro Rosso during the 2017 and 18 seasons, he was strongly linked with a race seat for 2019.
Sadly for him, former Red Bull junior Albon would be given the nod, though Gelael will remain in his role with the Italian team.
Gelael isn't short of on-track Formula 1 experience, having taken part in free practice sessions at the 2017 Singapore, Malaysian, United States and Mexican GPs.
Callum Ilott (Ferrari)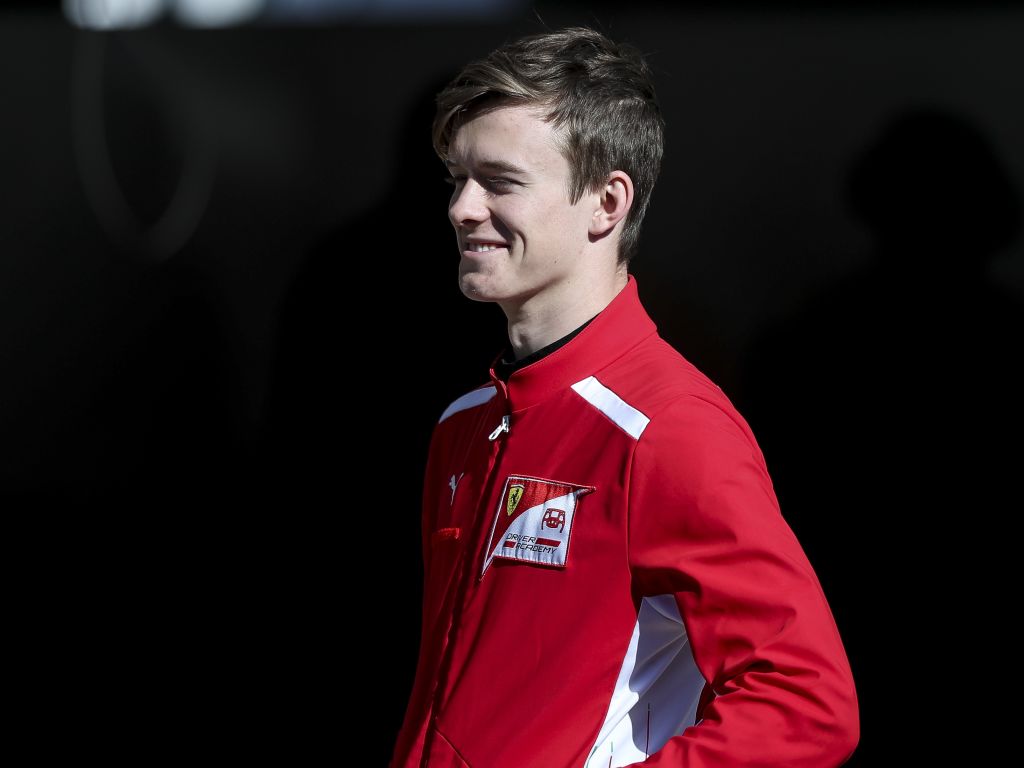 The 20-year-old Brit was a key fixture in the 2018 GP3 title-battle, but faded away dramatically as the season reached its latter stages.
Nonetheless, Ilott will make the step up to to F2 in 2019 with Charouz, who will serve as an Alfa Romeo junior team for 2019.
No surprise then that Ilott is part of the Ferrari Driver Academy, and this link provides him with a clear path into Formula 1, if he can live up to his billing.
Juan Manuel Correa (no ties)
Ilott's partner at Charouz will be 19-year-old American Correa.
His experience in Formula 1 is limited, having served as a junior driver for the Lotus team before their takeover by Renault.
And what better way to put himself back on the map than by beating his star-pupil team-mate?
Jack Aitken (Renault)
The British driver claimed victory in race two of the Spanish Grand Prix during his first Formula 2 season in 2018. A P11 finish in the Drivers Championship also isn't too shabby for your first attempt.
In 2019 he will represent Campos, and heavily backed by Renault, the 23-year-old, like compatriot Ilott, has a clear route into Formula 1.
Having served as third and reserve driver for the team in 2018, he was given the snazzy promotion of "official" test driver for 2019, so it remains to be seen if his performances will justify Renault's faith.
Dorian Boccolacci (no ties)
The young Frenchman will partner Aitken at Campos, and after a brief taste of Formula 2 action this year, he will be looking for a more extended stint in 2019.
The 20-year-old picked up a win in each of his seasons spent in GP3, and will certainly provide Aitken with a test.
Not affiliated to anybody on the Formula 1 grid, Boccolacci instead followed the electric route in 2018 when he was named as one of eight drivers to be signed to the Venturi Formula E team's new Next Gen Programme.
Tatiana Calderón (Alfa Romeo)
At 25 years of age, it feels as if it's now-or-never for Calderon if she is to become Formula 1's first female driver.
Driving for Jenzer Motorsport, 2019 will be her first season in the F2 series – but she has a higher power behind her.
The Colombian will serve as Alfa Romeo's test driver in 2019, putting her within that web of teams that includes Ferrari and Haas.
Imagine if she ended up at Ferrari one day – wouldn't that be an achievement?
Anthoine Hubert (Renault)
The reigning and last GP3 champion Hubert will step up to Formula 2 this season as part of the BWT Arden team.
The 22-year-old Frenchman became affiliated with the Renault programme in 2018, before gaining full backing for 2019.
Could he claim back-to-back F3 and F2 titles? We all know how that worked out for Leclerc.
Giuliano Alesi (Ferrari)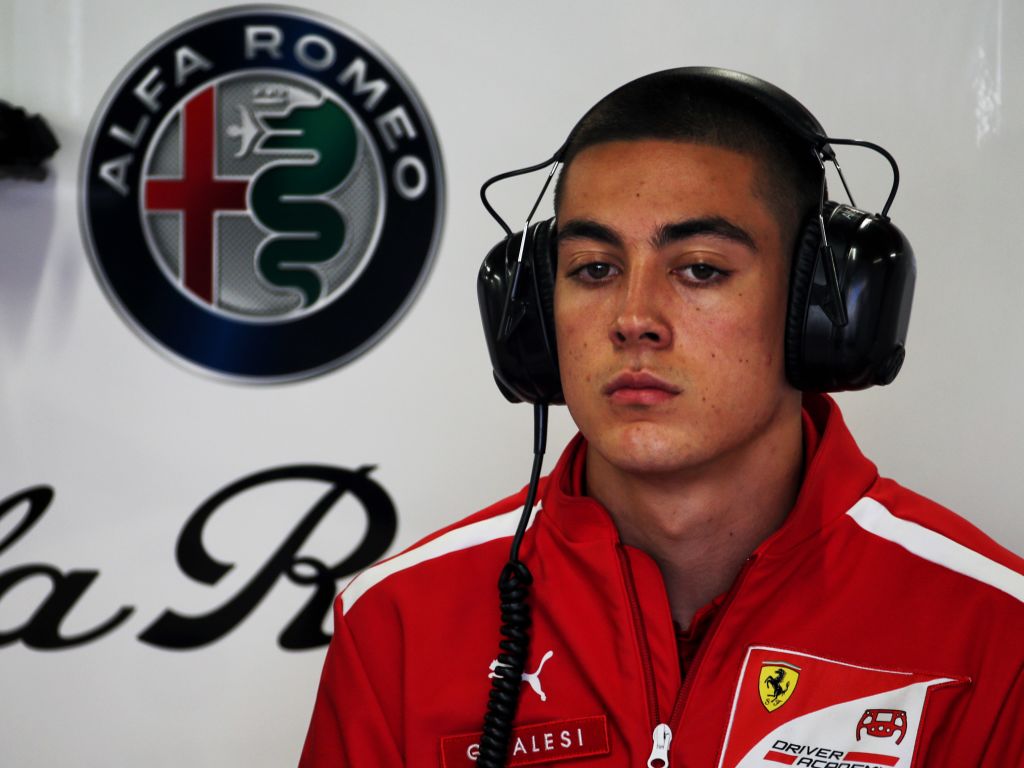 Yes, his father is Formula 1 alumni Jean Alesi, so he already has the name-factor on his side.
The 19-year-old finished P7 in the 2018 GP3 Championship, and certainly has his sights set on Formula 1 in the future.
In March 2016, Alesi was inducted into the Ferrari Academy (along Leclerc), aligning him with the same team his father raced for in the early nineties.
So, if Charles has done it, why can't he?
Ralph Boschung (no ties)
First though he will have to see off his more experienced team-mate for 2019.
The 21-year-old Swiss driver needs to step up his game as he comes into the new campaign off the back of P19 and 18 finishes in the 2017-18 seasons.
Jordan King (no ties)
The Brit is back in Formula 2. Now 25, we last saw him on the grid in 2017, and he will return with the MP Motorsport team once again.
After an unproductive spell in IndyCar last year, King put his name back on the radar with a podium finish in the the World Endurance Championship LMP2 class at Sebring.
He served as a development driver to Marussia/Manor in Formula 1 from 2015-16, so can he put his name back in the conversation this year?
Mahaveer Raghunathan (no ties)

Now racing under Dutch citizenship rather than Indian, the 20-year-old will race alongside King in his rookie Formula 2 season.
He has taken a less familiar route around the junior series – the closest he got to this Formula 1 path was a few outings with GP3's Koiranen GP in 2016.
Nonetheless, he's here now, and F2 provides the stage for him to shine in front of Formula 1's watching eyes.
Jamie Woodhouse
Follow us on Twitter @Planet_F1 and like our Facebook page.