When Massa showed he was the 'same b*stard as before'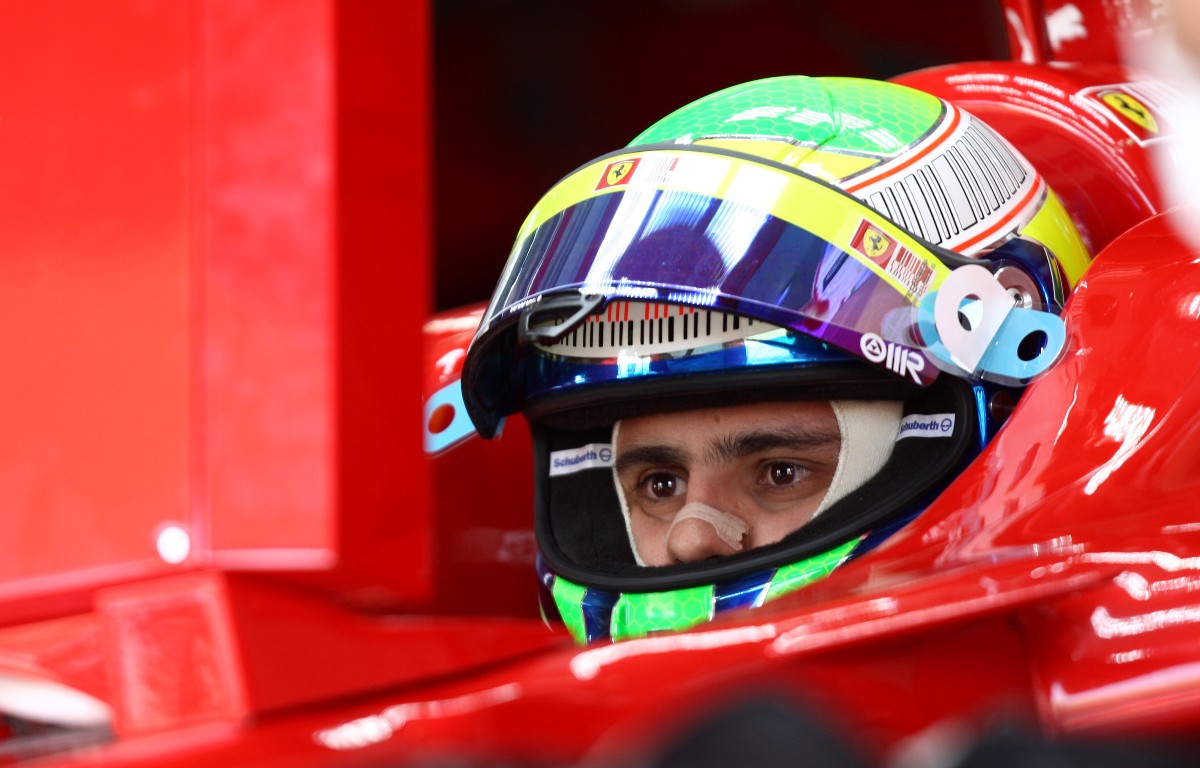 On Felipe Massa's birthday, we're paying tribute to one of the Brazilian's greatest ever races, the 2010 Bahrain Grand Prix.
On a cloudy Monday in October 2009, Massa put a Ferrari through its paces at Fiorano, but this was no ordinary test as, just three months earlier, he had nearly lost his life at the Hungarian Grand Prix.
After such an experience, it would have been completely understandable if Massa had called time on his Formula 1 career, especially after recently becoming a father at the time, but he had no plans to do so.
Instead, after coming through the test with flying colours, he was feeling optimistic and more than ready to make his comeback as soon as possible.
"I can tell you I'm back to the same driver I was before the accident. I'm the same bastard as before!" he said.
"Everything went well, I felt very good physically, it felt like the crash from 25 July had never occurred. I haven't had any eyesight problem and today I'd be ready to do not just one, but two races in a row.
"Obviously we need to respect the doctors' limitation as a precaution, but after getting in the car, I can say I'm back to what I was before the crash."
While such positive words were music to the ears of every F1 fan, it was still difficult to truly believe that he'd be as good as ever upon his return at the 2010 season opener in Bahrain. After all, it wasn't any old incident he was recovering from.
When he was struck on the head at 162mph by a suspension spring that came off the car of Rubens Barrichello, in Hungary, it was perhaps the scariest thing that the sport had seen in a long time.
The freak accident saw him hurtle head-on into the tyre barriers and left with a fractured skull. At the time, there were fears over whether Massa would make it through alive, let alone be able to drive in F1 again.
Nevertheless, he was to do just that, and immediately showed that he wasn't just coming back to make up the numbers.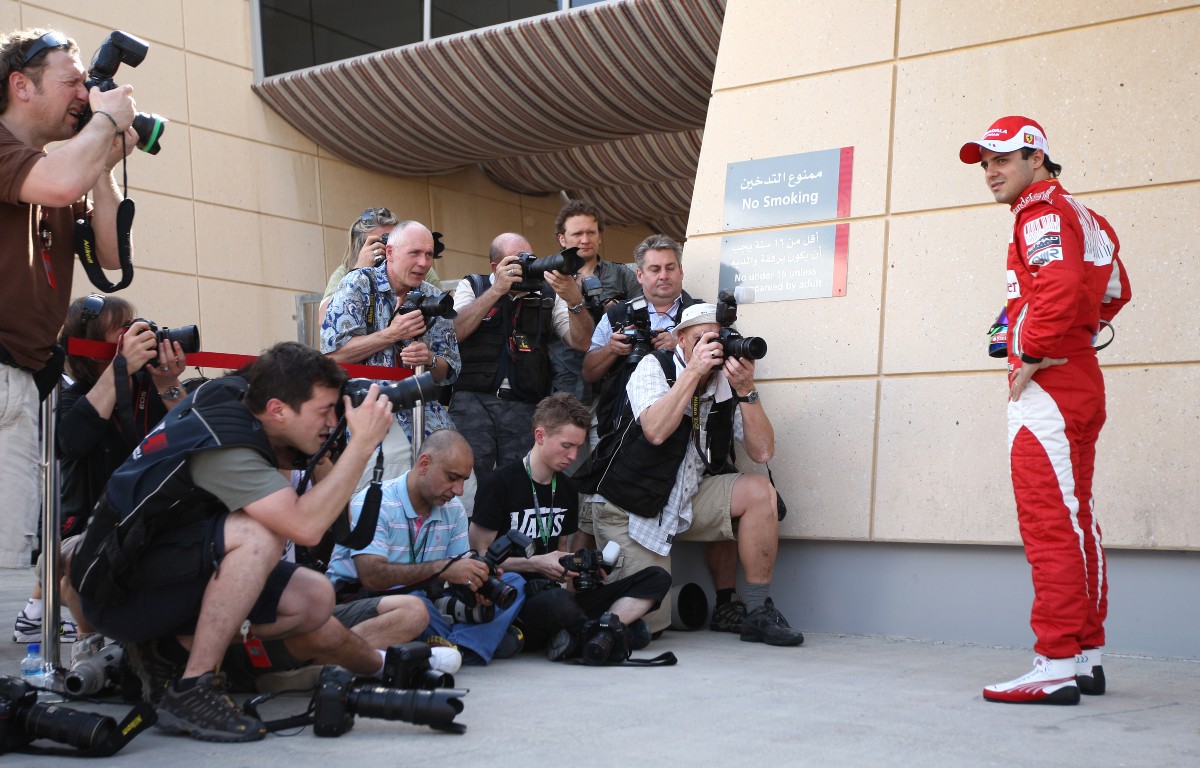 Given that even competing in the race was an achievement for him, you'd think that he'd head into it without the weight of expectation, but with all eyes on him given what a miraculous story his return was and a new team-mate in the form of Fernando Alonso, he surely would have a felt a bit of pressure.
The Brazilian handled it remarkably well from the off though, putting in a stunning Saturday performance to secure P2 in qualifying, behind Sebastian Vettel and one place and four-tenths up on Alonso. Not even he himself would have expected such a result.
Still, one-lap pace was one thing. Remaining competitive for 49 was another matter entirely. Whether because of nerves following his near-death experience or rustiness, surely he'd struggle.
It looked like that would be the case at the start when some cautious driving allowed Alonso to move past him, but he did manage to hold onto P3 with some smart driving and after that, he got his head down and put in a near-perfect performance.
He was more than a match for the other Ferrari throughout, maintaining similar pace and making no major mistakes to stay in the Spaniard's mirrors and comfortably ahead of the McLaren of Lewis Hamilton.
Watching him drive so fearlessly and flawlessly, it was genuinely hard to believe this was the same man whose life – let alone career – was put in jeopardy a matter of months earlier. Did he know no fear?
Such strong pace meant that when Vettel, the leader, began to struggle with an exhaust issue, Massa was able to quickly follow Alonso past the German with a tidy move and all but secure a 1-2 for his team.
He did lose some ground to the Spaniard in the closing stages but did more than enough to secure P2, and made it all look rather easy.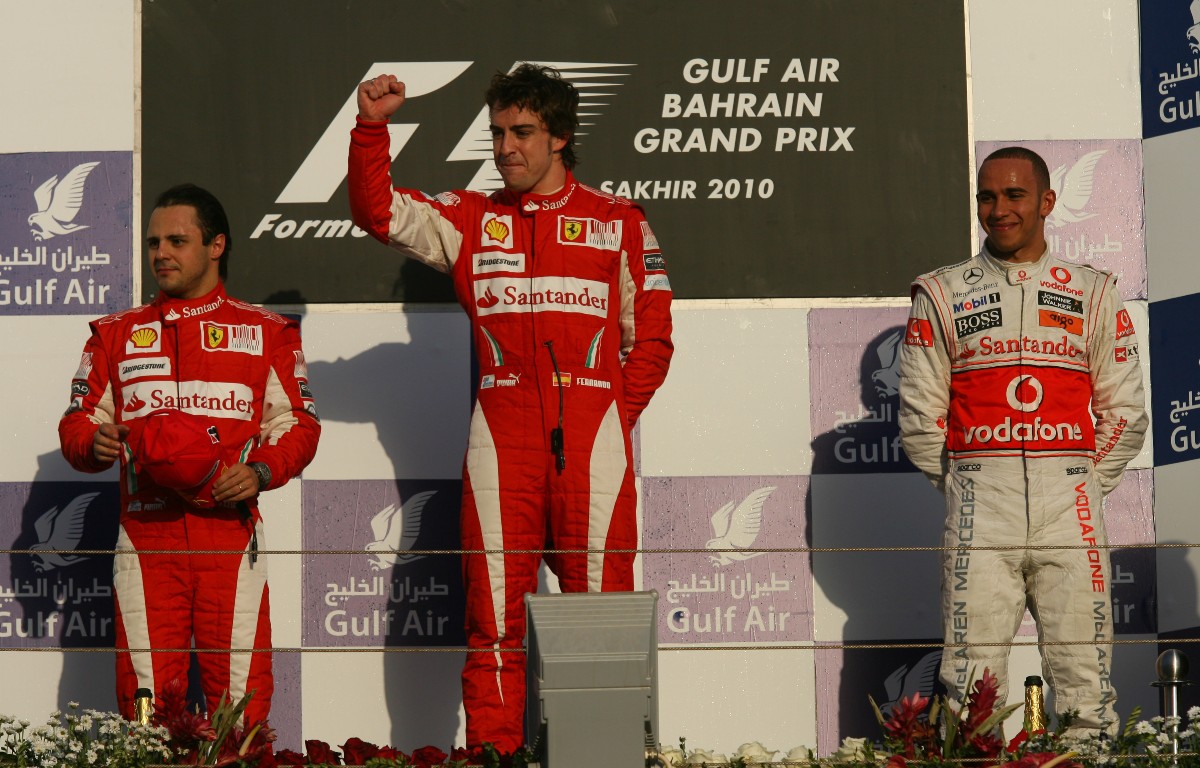 It was the dream start to the season for the Scuderia, and for him.
Just over half a year on from so nearly losing his life, he had not only returned but also looked like one of the best drivers on the grid. You'd think it would be the biggest story of the weekend, but that wasn't the case.
Instead, one of the most significant drives of his career was somewhat overshadowed by the fact that Alonso, one of F1's biggest names and best drivers, had won his first race with Ferrari.
It wasn't the first time that had happened to Massa either. Another truly great performance of his came on home turf in Brazil in 2008, but rather than his driving that weekend, what most remember is the fact that he lost the title to Lewis Hamilton.
In fact, such sentiments apply to his F1 career as a whole. Whether to Hamilton in the 2008 title fight or to Alonso during their time together at Ferrari, he was never quite the leading man, the main event. Still, there's no shame in that. After all, he was one hell of a sideshow.
That was the story of his time in F1, and that first race back in 2010 epitomised it more than any other. Yes, he had to settle for second best, but that took absolutely nothing away from his own talent and undoubted tenacity.
Finley Crebolder
Follow us on Twitter @Planet_F1, like our Facebook page and join us on Instagram!