Fernando Alonso is preparing for his return to Formula 1 in 2021, 20 years after helping to build the Minardi he debuted in.
Every Formula 1 driver has to start somewhere and sometimes even the smallest of teams can be the perfect building block.
Michael Schumacher's legendary career, which brought him seven World Championships, started with an outing for Jordan at Spa. Ayrton Senna got his big break in Formula 1 driving for Toleman.
Alonso was no different. For the Spaniard, the career of a superstar had very humble beginnings.
Spotted by Flavio Briatore in karting, Alonso first burst onto the scene in Formula 1 20 years ago this month. But he did not walk into a team ready-made for success. In fact, he even had to help build his first car.
Against all odds, the Minardi team, one of Formula 1's most beloved underdogs, made it onto the 2001 grid after Australian airline entrepreneur Paul Stoddart purchased the team.
"It was six weeks and three days from the moment I walked into that building in Faenza, finding just 40 staff and a little wooden mock-up of the car, to us getting the real thing on the grid in Melbourne," Stoddart told Motor Sport Magazine as he recalled the achievement.
The days and nights all rolled into one as Minardi worked frantically to get the PS01 onto the grid, and even Alonso found himself bolting the car together as part of this gargantuan effort.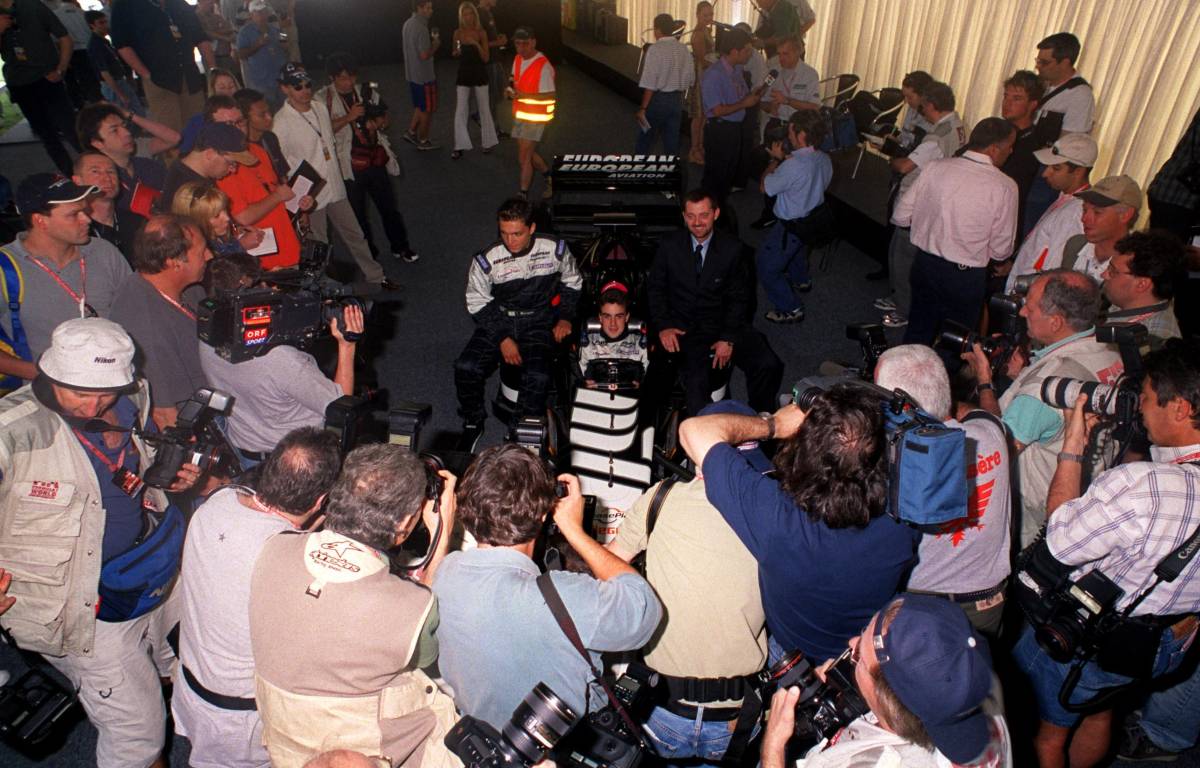 "He was one of the few assets that came with the team!" said Stoddart.
"We raced against Fernando in Formula 3000. I always remember in 2000 when he won in the rain at Spa – with such style – I thought 'this kid's got real talent'.
"When I reacquainted with him at Faenza, he said 'Paul, I will score you points'. If we were running on today's points system, we would have done so very nicely.
"He took the interest in [the car] for two reasons. One was that he realised that if the car didn't get to Melbourne, he wouldn't drive. And secondly, the fact is that when you're working so closely as a team with so few people, you really get to know what everybody is doing. It's not hard to find somewhere to help. Even I built up and screwed on a rear wing!"
Minardi really had no business performing at any sort of competitive level in 2001 but with Alonso, a real star in the making, in the PS01, suddenly that became possible.

At the season-opener in Melbourne, Alonso crossed the line P12 and scored a best result of P10 at the German Grand Prix before signing off for Minardi in Japan with P11.
"The bottom line is that every time Fernando drove the PS01, he got 110 per cent out of it," Stoddart explained.
"Let's face it, the car was a dog, but Fernando made it respectable."
As per Briatore's orders, Alonso did not return to Minardi for 2002, instead serving as the test driver for Renault. But the Spaniard had already laid the foundations of his success to come.
His promotion came in time for the 2003 season and just two years later, Alonso with Renault did the seemingly impossible and put an end to the dominance of Ferrari and Michael Schumacher, becoming a two-time World Champion across the 2005 and 2006 campaigns.
From humble beginnings, Alonso had reached superstar status in Formula 1, but had more history to make.
After a single season with McLaren in 2007 when Alonso narrowly missed out on a third successive title, and an unsuccessful second stint at Renault, Alonso then achieved the dream of almost any driver that walks into the Formula 1 paddock…he signed for Ferrari.
This was another huge milestone in the career of Alonso and although he went so close on several occasions to that third World Championship, 11 race wins in Ferrari red only further strengthened his legacy.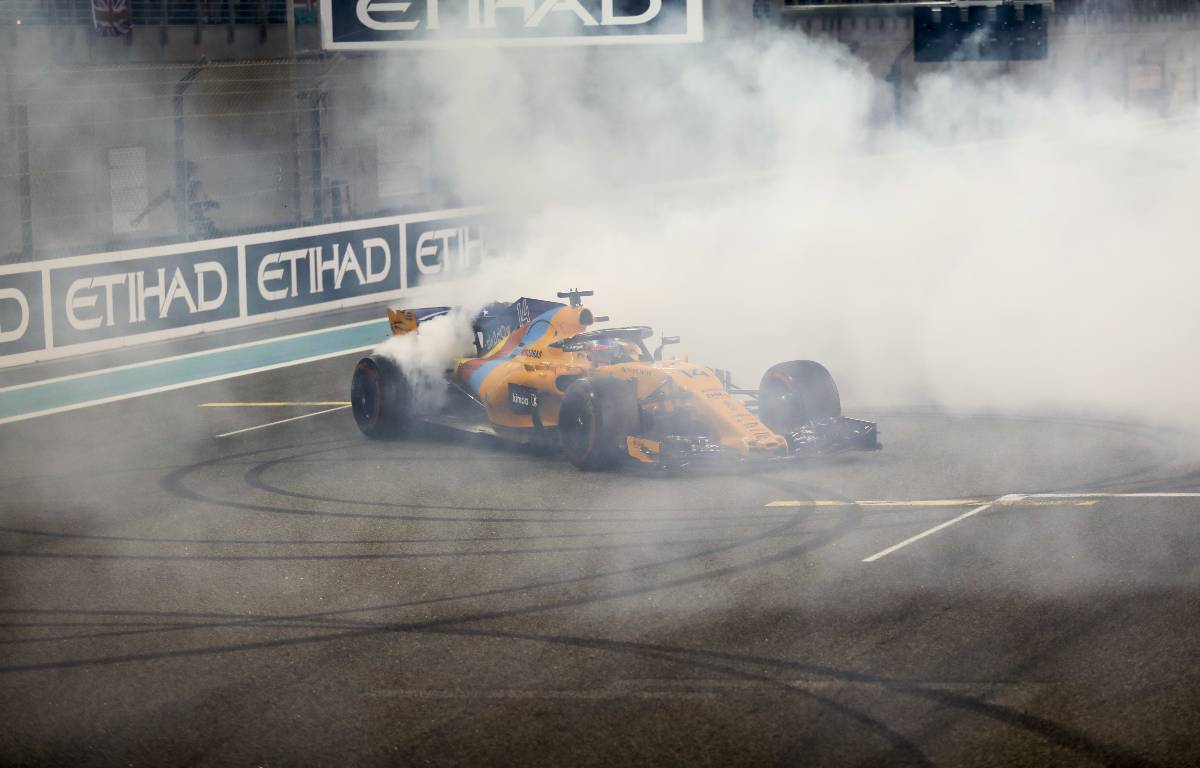 Check out the new 2021 collection on the official Formula 1 store!
Come the end of 2018, Alonso departed Formula 1, calling time on a four-year stint with McLaren that had failed to provide the Spaniard with race-winning machinery.
But after pursuing other interests in motorsport, Alonso marks the 20th anniversary of his Formula 1 debut by returning to the series where his success all began. The name has changed to Alpine, but plenty of the crew remain from those Renault glory days.
To step on to the Formula 1 podium again at the age of 39 would be a remarkable achievement for Alonso. But as he first showed all the way back at the start with Minardi, giving "110 per cent" is his speciality. It would take a brave individual to bet against it.
Jamie Woodhouse
Follow us on Twitter @Planet_F1, like our Facebook page and join us on Instagram!