Is Fernando Alonso about to turn Aston Martin from nice losers into ugly winners?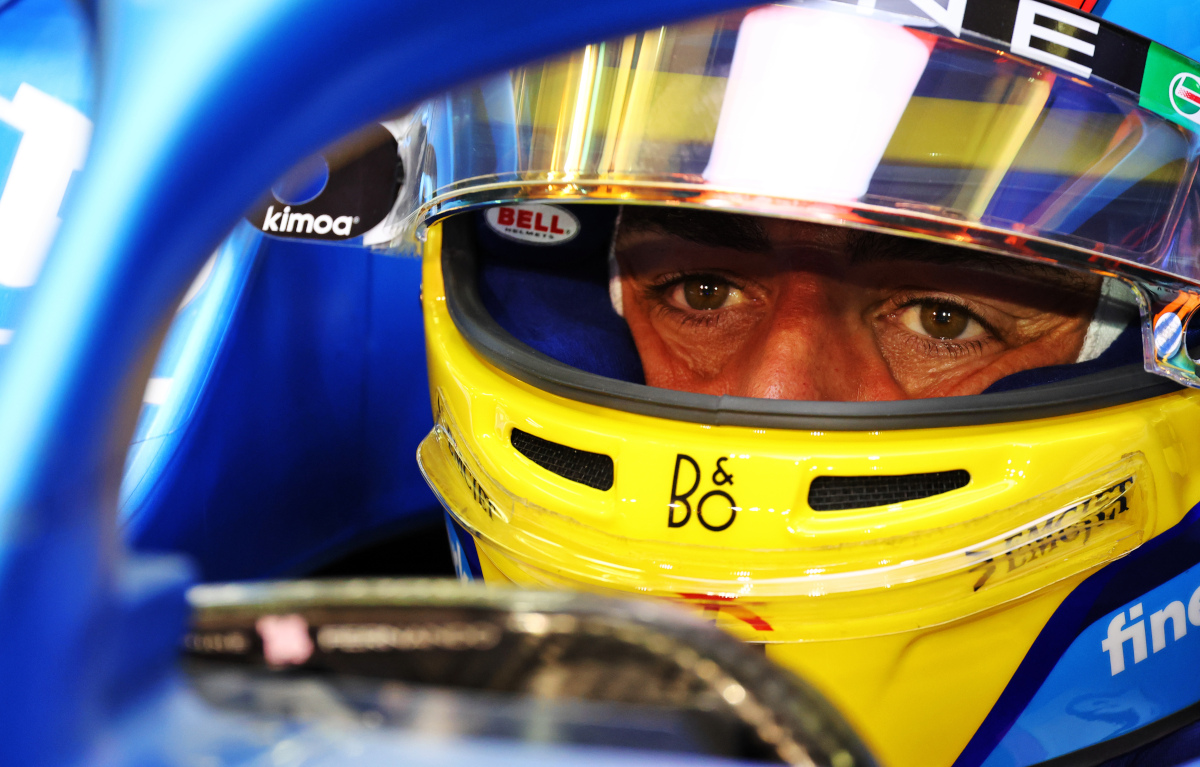 Formula 1 waved a warm goodbye to Sebastian Vettel at last year's Abu Dhabi Grand Prix as Aston Martin prepared to welcome Fernando Alonso for 2023.
But as Seb set off on his fun run around the Yas Marina track on the night before the night, the team were also about to part with another, in some ways equally significant, figure.
The 2022 season finale was also the last race in green for Matt Bishop, the team's chief communications officer and something of a professional soulmate for Vettel over the previous two seasons.
Although the results had long since dried up, his last F1 victory coming in his penultimate season with Ferrari in 2019, Vettel's popularity shot through the roof during the final years of his career as he championed a variety of societal and environmental causes.
Whatever move Seb made in his two years at Aston Martin, rest assured that the fingerprints of Bishop – the savviest of operators with an innate feel for the way the world was turning, who claimed responsibility for Vettel's appearance on the BBC's Question Time show last spring – were all over it.
Wherever Seb stepped, be in little doubt that Bishop was never far behind if not pulling the strings.
It was the greatest marketing trick ever pulled, the strategy of corporate kindness putting Vettel as far beyond reproach as any elite athlete could dream to be in what is often a harsh and unforgiving sporting landscape.
Any suggestion by the media that Vettel's powers had waned – that, after his long-held Ferrari dream had turned to mud in his hands, he was no longer a driver around whom an ambitious project could grow – was diluted by praise about what an incredible human being he had become.
Anyone who dared to question him or criticise his driving – the undignified mid-race spins that became a party trick from mid-2018 onwards – quickly found themselves buried by his ultra-aggressive cyber supporters.
The work of Vettel and Bishop in tandem inspired a different, much deeper type of fandom that went far beyond gravitating towards a driver through an admiration for their personality or their performances.
In Seb, F1's answer to the Pied Piper, people saw not just another likeable Formula 1 driver but someone representing their very identities, communities and values.
Any criticism of him, as such, was a personal insult to them – hence the frenzied, tag-team online attacks directed at the non-believers and designed to defend him at all costs.
That both have now left the team made Abu Dhabi 2022 the end of an era in more ways than one – not only the conclusion of a four-time World Champion's glittering career but the end of the first, cuddly incarnation of Lawrence Stroll's Aston Martin.
PlanetF1.com recommends
Five biggest headlines from Fred Vasseur's first media briefing as Ferrari team boss
Top 10 greatest Formula 1 seasons to end in Championship heartbreak
F1 stats: Which drivers have scored the most points without winning a race?
For all their good deeds off track, the team have largely disappointed on it since their rebrand – registering just a single podium finish during Vettel's traditional Baku revival in 2021 – yet the arrival of a competitor of Alonso's intensity, tenacity and unfading skillset could be just what is required for the Aston Martin project to finally take off.
It is clear to anyone that has followed his career closely that the only cause Alonso is truly interested in championing is his own, sometimes to his personal detriment, and that he is unafraid of upsetting people along the way.
Divisive? Call it demanding, with the potential for volatility – be warned, Mr Stroll – if those demands are not met.
The addition of Alonso alone – still capable of exploring the limit of the car at all times, something a latter-day Vettel and the eternally erratic Lance Stroll could not be relied upon to do over the last couple of seasons – may have brought the spark needed to ignite the team in 2023, but even without his signing there would have been reasons to believe Aston Martin are now in a better position to begin to realise their enormous potential.
By their own admission, the team got it wrong in the first year of the ground effect regulations in 2022, starting the season with an unusual and ambitious but unworkable car concept before switching to a more common and benign design at the earliest opportunity.
That the B-spec car arrived in time for the sixth race in Barcelona underlined the immense pirouetting power Stroll's injection of wealth had provided, with the upward trajectory across the second half of 2022 surely leaving Aston Martin more informed than most over what does and doesn't work under the new rules.
Already there is confidence that the new AMR23 – said to be another departure from what came before and featuring "a few clever innovations" as deputy technical director Eric Blandin recently told the team's official website – will allow Aston Martin to put the lessons of last year into practice.
Formerly head of aerodynamics at Mercedes, Blandin was one of a number of deeply impressive technical hires made by Aston Martin in the first year of the project with 2022 coming too soon for their impact to be felt on track.
With Andrew Green, whose ties to the team go back to the Jordan days, remaining in place as chief technical officer – and rumours persisting since last year that he feels marginalised having seen his previous role of technical director allocated to Dan Fallows, a recruit from Red Bull – the potential for a clash of new ideas and old seems obvious.
In any battle in the design department, however, it will be Stroll's signings who triumph, now better placed to turn their ideas into reality with their feet firmly under the table at Silverstone.
That table, of course, will soon be housed in the team's long-awaited new factory, currently scheduled to open in May with a wind tunnel to follow in 2024.
Despite a false start to F1's new era, it will not take much for Aston Martin to launch themselves close to the head of the midfield in 2023, competing with Alpine and McLaren for the best-of-the-rest position of fourth in the Championship with the aim of bludgeoning their way ever closer to the front as yet more pieces fall into place.
At the heart of that drive will be Alonso, the old warrior now with access to the one thing he had craved for so much of the hybrid era – a Mercedes power unit – and the full force of Stroll's ambition and wealth behind him.
It is often said that the best teams in sport reflect the personalities of their leaders, with drivers elevated to that level of importance in motor racing.
If the Vettel era ultimately came to favour style over substance in the embryonic stage of Aston Martin's evolution, now is the time to light the fuse and stand back.
Will the real Aston Martin please stand up? They may be about to if Alonso succeeds in turning F1's nice losers into ugly winners.