Why Alonso's whirlwind romance with Aston will work out
It was announced with remarkable speed – appropriately, you might say – but Fernando Alonso's move to Aston Martin ticks all the right boxes.
An F1 driver cannot be indecisive, it has long been said. A contemporary of his once told me Nigel Mansell never spent more than a few seconds perusing a restaurant menu, so fast was he to make up his mind. It simply goes with the territory of the job.
And it appears the same is true of Alonso's sudden switch. Only five days before news of his move from Alpine was made official, we are given to believe Sebastian Vettel had not even told Aston Martin he would be retiring.
Yet from Wednesday to first thing Monday morning, Lawrence Stroll has finalised a new partner to sit alongside his son Lance in the team's driver line-up for 2023.
Marry in haste, repent in leisure, the old saying goes. But this does not feel like one of those tacky game-show arrangements where people pretend to be in love for the sake of an hour or two in the television spotlight.
Instead, this feels like very much the right move. Not only for Alonso and Aston, but for the entire F1 pit lane.
Both Alonso and Stroll said in the press release they had known each other "for many years". We did not have to search hard for an image of them together for our reaction article, warmly greeting each other on the grid in Jeddah this year.
But besides the personal fit, this seems an ideal link-up professionally as well.
Fernando's desire to succeed remains as strong as ever @alo_oficial #F1 pic.twitter.com/UBj7gfVO8m

— Formula 1 (@F1) August 1, 2022
Stroll senior has made no secret of his grand plans for Aston Martin. He wants them to become World Championship contenders in the next few years, and progress so far may have been slower than he would have liked. They are second from bottom of this season's Constructors' championship standings.
Stroll junior, meanwhile, is unlikely to lift the team towards titles by the coattails. He is talented, fast on his day and has decent race craft, as a pole position and three podium finishes indicate.
However, he is inconsistent and simply lacks that touch of star quality required to make the difference at the highest level.
Therefore, if Aston Martin are to take the step up to genuinely mixing it with Red Bull, Mercedes and Ferrari, they need a leader. A leader exactly like Alonso.
They had hoped it would be Vettel, clearly for more than the two years he will have spent with the team because they wanted to keep him longer.
The problem was that, despite his vast success and experience, the four-time former World Champion appeared to have lost much of the hunger of his youth. He has brought valuable knowhow and expertise, but what about the personal drive to enjoy more glory days? His environmental and social campaigning may have been a distraction too.
Alonso, on the other hand, is still desperate to win. He remains a true racer – even at the age of 41 he possesses an appetite for success perhaps even stronger than that of rivals half his age. And if anything, given the results since he joined them in 2021, Alpine have failed to match that.
As a team without the history and blue-blooded pedigree of, for example, Ferrari, Aston Martin are having to work their way up and they need someone of Alonso's stature to get them there.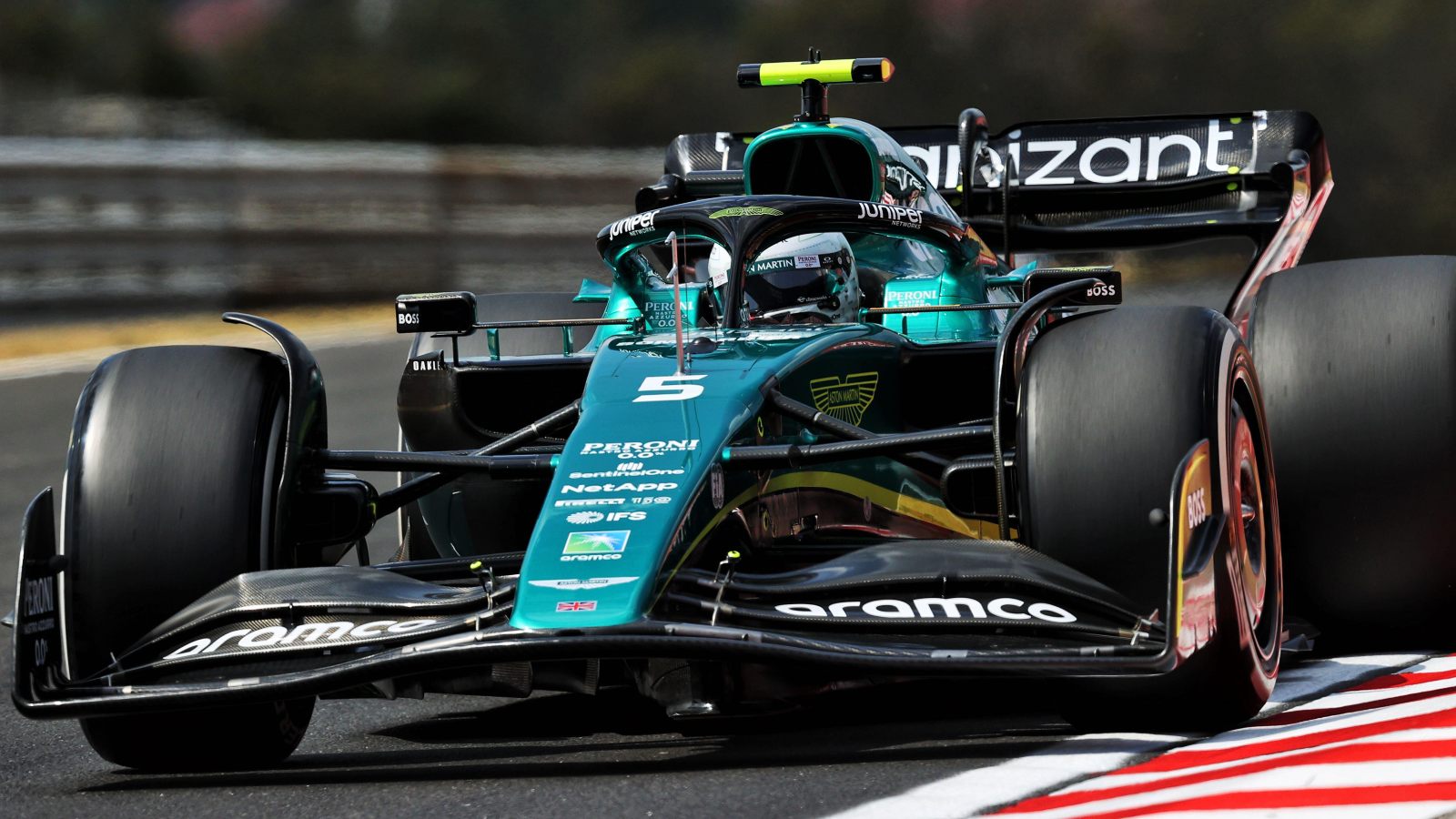 An expensive, shiny new factory and recruitment of top personnel from other teams needs to be matched by a driver of similar ilk, and Alonso is that very man.
They could have gone for Pierre Gasly, Alex Albon or Mick Schumacher, but none of that trio have quite the same presence.
So what does it mean elsewhere on the grid? Well, for Alpine it is not the end of the world. Far from it, because it solves a dilemma for them – Esteban Ocon looks just about ready to become their No 1, with Oscar Piastri set to slot in alongside him. No longer do they need to worry about finding an opportunity for their prodigious Australian rookie talent.
Even for Williams, who had been linked with bringing in Piastri on loan, it means they can take their time, rather than being rushed into a decision, about finding someone to join Albon – if, as expected, they dispense with Nicholas Latifi's services.
Of course, Alonso is in the winter of his F1 career. He is likely to set all kinds of experience/durability records during his time at Aston Martin, even if it only lasts for two years.
In that time though, he has the chance to carry them forward towards where they want to be, whilst potentially fulfilling his own cravings for more days in the sun like those he enjoyed so regularly in his comparative youth.
And when he eventually bows out, an obvious successor may well be in place.
A marriage made in heaven? That may be stretching it. But this is one whirlwind romance that looks to have every chance of working out.
Alonso makes shock Aston Martin move
Fernando Alonso has signed for Aston Martin on a multi-year deal to replace Sebastian Vettel.