Is it Alpine, Aston Martin or bust for Fernando Alonso?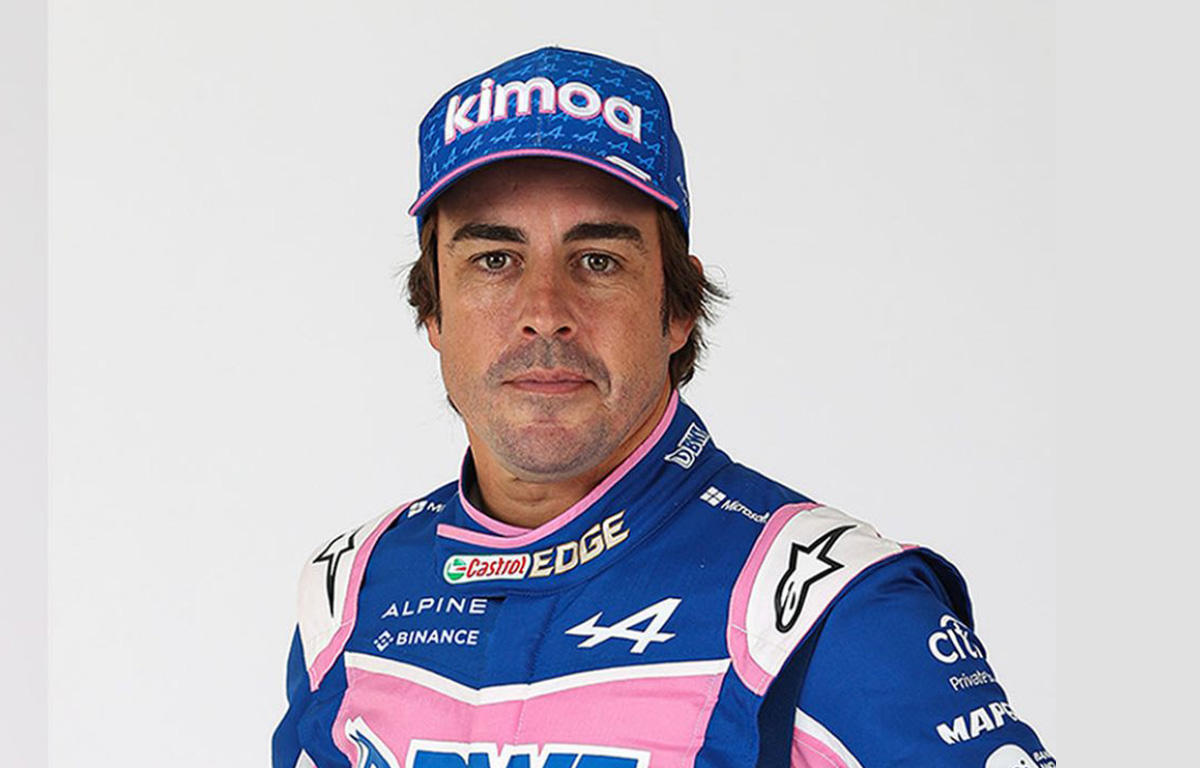 One of the greatest tricks Fernando Alonso ever pulled was allowing the world to believe his pursuit of the Triple Crown was motivated by some deeply ingrained love of all things motor racing.
Alonso's World Tour, encompassing trips from Le Mans to Indianapolis and Daytona and Dakar between 2017 and 2020, saw him painted as a modern trailblazer, a throwback to the days of Jim Clark and Graham Hill when drivers would race a Formula 1 car one weekend and something entirely different the next.
Really and truly, however, Alonso has only ever had one true love – himself – and his taste testing of various disciplines was very much a personal voyage born out of necessity rather than choice as he sought to cement his legacy.
"To be the best driver in the world I have to either win eight World Championships and have one more than Michael Schumacher, which is unlikely at the moment, or winning in different series", he explained at the press conference announcing his first Indy 500 attempt in April 2017.
In recent times some traditional motorsport folk – the type who refer to everything as "mega" – have made a conscious effort to describe F1 as a "series" rather than a "sport," as if to treat it as just another spinning planet in a vast universe also home to IndyCar, endurance racing and the rest.
Yet to do so is to ignore the fact F1 – in almost every way from its heritage and prestige to the interest and intrigue it stimulates on a global scale – overpowers every other category to such an extreme that it really does exist in a separate stratosphere as a sport in its own right.
As such, no matter how many Le Mans wins Alonso adds to his collection or whether he eventually completes the set with that elusive Indy 500 victory, for as long as he remains an active and capable racing driver a third F1 title – unlikely as it may be – will always be the ultimate crowning glory.
And, in truth, if the sport had been a little kinder to him over the years – the famous statistic of his F1 career is that just 11 more points sprinkled across 2007, 2010 and 2012 would see him stand a five-time World Champion – he may never have even touched the Brickyard with a bargepole.
When Alonso originally retired from F1 at the end of 2018, he did so already knowing he would soon be back for another go simply because he couldn't stay away for long. It's where he's meant to be.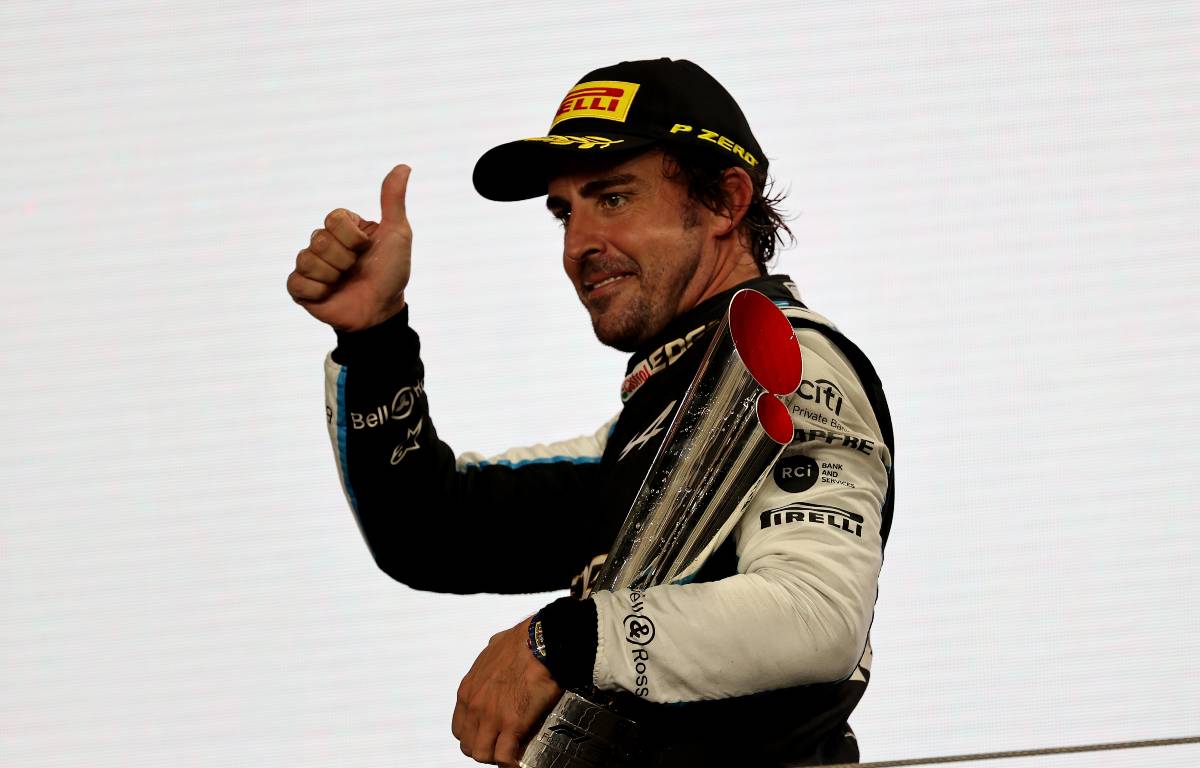 His return with Alpine in 2021 was one of the great F1 comebacks, in which Alonso demonstrated he had lost none of the judgement, commitment or consistent quality of his peak.
If he was no closer to claiming that third title, he did at least magic up more memories, his surge from 11th to fifth at the start of the Silverstone sprint race and his defence against Lewis Hamilton in Hungary – a vital element in team-mate Esteban Ocon's victory – among the highlights of the year.
The climax, in results terms, came in Qatar, where Alonso wrestled the car to his first podium finish in seven years before declaring his season the perfect platform for 2022.
Fernando Alonso: "I came back to the sport in 2020 because of these regulations, so it has been one year and a half waiting for these cars.

"I think the team did an amazing job in the last year building this car in Enstone and Viry, so we are all very motivated." #F1 pic.twitter.com/nniGAp3VSS

— PlanetF1 (@Planet_F1) February 21, 2022
The new regulations for this season offer a potential shortcut to the front for midfield teams forced to feed on scraps in recent years, and there is no question that the rules have turned the world more in the favour of a team reluctant almost on principle to bulldoze their way through the pack.
But as their closest rivals in recent times detect a genuine opportunity to make major progress, at the launch of the new A522 car on Monday there was little hope in the air as chief executive Laurent Rossi admitted Alpine are aiming to "at least" retain fifth in the Constructors' Championship.
Having failed in their original five-year strategy to emerge as title contenders following Renault's takeover of the Lotus operation in late 2015, Alpine now speak of a 100-race project – roughly the equivalent of five more seasons of strife – to reach the regular podium, not race or title-winning, contention.
And with the team lacking direction and in an almost permanent state of turbulence – confirmation of Otmar Szafnauer's appointment as team principal last week ended yet another internal restructure in which the likes of Marcin Budkowski and Alain Prost departed – they seem set to remain as far away from the front as ever.
If this is meant to be El Plan coming to fruition, it doesn't exactly inspire much confidence.
So if Alpine again find themselves lost in the crowd, Alonso again denied the tools his evergreen talent deserves, how might he react?
Will that be the moment the hope finally dies, he retires from F1 for good and slips back into the cold and unemotional box-ticking routine of his sabbatical? Or will he be minded to roll the dice once more away from the team with whom he won the 2005 and '06 titles?
If there is a lesson to be taken from 2021 it is that Alonso, still showing no obvious signs of decline even as he turned 40, is one driver who could quite feasibly carry on relatively deep into his fifth decade provided the passion remains.
The eternal argument of keeping current just in case a front-running team suddenly find themselves in need of a knight in shining armour is valid if fanciful, but even at this stage of his career Alonso may have the runway left to begin yet another project elsewhere.
It was revealing that when Carlos Sainz's move to Ferrari materialised in early 2020 there was no hint of McLaren turning to the Ghost of Honda Past as his replacement – a sure sign that Andreas Seidl, in the process of building a young team in his image, had firmly closed the door on the overbearing Alonso era.
That, in the search for teams with the means and motivation to join F1's elite, would leave only Aston Martin – and if that is arguably the move Alonso should have made for his return to F1 in 2021 it is an avenue he could revisit this year.
For all the investment Lawrence Stroll has committed to his team – building a new factory and making a series of fiercely impressive appointments – the driver line-up of son Lance and Sebastian Vettel is an unavoidable weakness, with neither extracting the most from the car on a consistent basis last season.
Last September, Aston Martin were forced to deny a report by respected German publication Auto Motor und Sport that Stroll had offered Vettel's seat to Alonso for 2022 over lunch with Flavio Briatore, the Spaniard's manager, during F1's summer break.
But with doubts persisting over both Vettel's ability to ever recapture the form of his best years and his desire to continue beyond this season, an opportunity may yet appear at Aston Martin.
If Stroll was indeed tempted by Alonso you wouldn't have blamed him – the addition of a force of nature to an aggressively ambitious environment could have the effect of a chemical reaction, providing the spark for the entire enterprise to take off – and as we wait for this year's edition of silly season to commence that perhaps is one to watch.
Given his age it is natural to assume Alonso's future plans are directly indexed to the fortunes of Alpine, that if the A522 is a solid baseline he will stick around and if it isn't he will be gone like the wind to explore new and unexciting ventures away from F1.
The reality may be slightly more nuanced, and even now you wouldn't put it past Alonso – with the writing already on the wall at Alpine – to try yet another new solution to the same old problem.
And if his is a talent destined to be wasted? Better here than anywhere else.
Alonso's confusion over happiness questions
Fernando Alonso isn't sure why people keep asking him if he's happier in F1 now than he was before.