Ahead of Fernando Alonso's highly anticipated return to the grid, refresh your knowledge of the Spaniard with these 10 facts…
He was racing before he could count to 10, probably
Every driver who made it to Formula 1 got their careers started at a young age, but few would have been quite as young as Alonso was.
His older sister, Lorena, had little interest in the go-kart that their father had built her, but a three-year-old Fernando immediately fell in love with it. The pedals were adjusted for him, and his life as a racing driver began.
He spent the following four years driving it whenever he could before competing in his first race at the age of seven. Despite being the youngest driver, he won, and that would prove to be the case many times as he made his way through the ranks.
He's the only Spanish F1 driver to win a race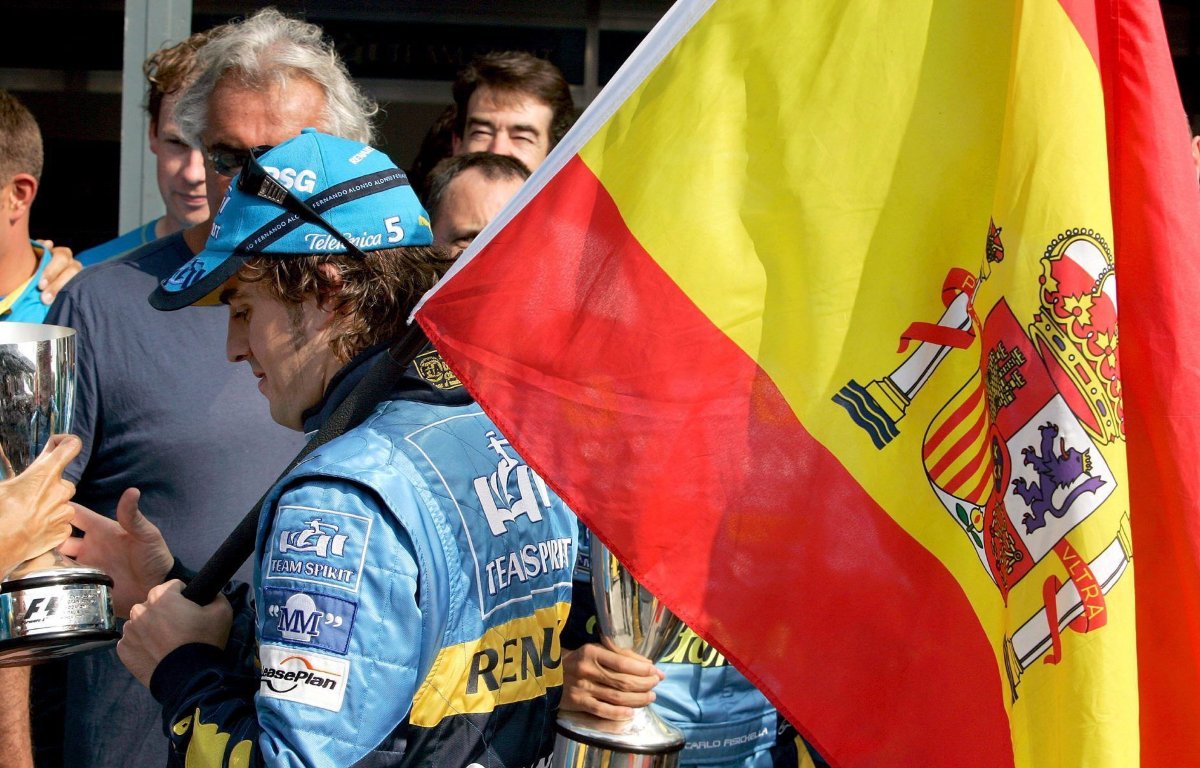 Before Alonso came along, Spain hadn't achieved a huge amount in F1. 11 countrymen had been on the grid over the years, but none had managed to claim a victory, and only once had one finished on the podium, in 1956.
El Nano began to change all that in just his second season on the grid. Driving for Renault, he crossed the line in the top three in three of the opening fives races before taking his and Spain's maiden win in Hungary. And that was just the start of it.
Since then, he has gone to taste victory 31 more times – three on home turf – and single-handedly make F1 one of his nation's most popular sports.
He's the last driver to win his country its first World Championship
He cemented himself as Spain's best F1 driver ever when he won his first race, but he became one of the country's greatest athletes two years later when he became the first Spanish World Champion.
He was quite simply unstoppable in 2005, taking seven wins and only failing to finish on the podium in two of the races that he didn't retire from. When he was crowned champion, he was the sport's youngest ever and Spain's first, adding his country to the list of those to win titles.
No driver has managed to do the same since, and he's the only one to so in the 21st century, with the last before him being Jacques Villeneuve in 1997.
He knew how to push Ron Dennis's buttons
After winning another title in 2006, he headed to McLaren for the 2007 campaign, where he didn't enjoy the best of relationships with team boss Ron Dennis, to say the least, feeling that he favoured team-mate, Lewis Hamilton. While the Spaniard tried to let his driving do the talking, he had a few tricks up his sleeve away from the track too.
According to Matt Bishop, the team's head of communications at the time, Dennis was "OCD" about cleanliness and "absolutely loathed" people eating juicy fruits without a knife and fork. Being well aware of this, Alonso found a new favourite snack to take to meetings…
"Fernando arrived with, I think, the largest and ripest peach I have ever seen, and he just sat next to Ron [slurping] like that and letting all the juice run down into his beard and leaving the bits of fruit pulp in his beard," Bishop remembered.
Ultimately, the relationship deteriorated beyond repair and Alonso left the team after just one season. Perhaps it was the peach that pushed things over the edge…
Mark Webber and he were close friends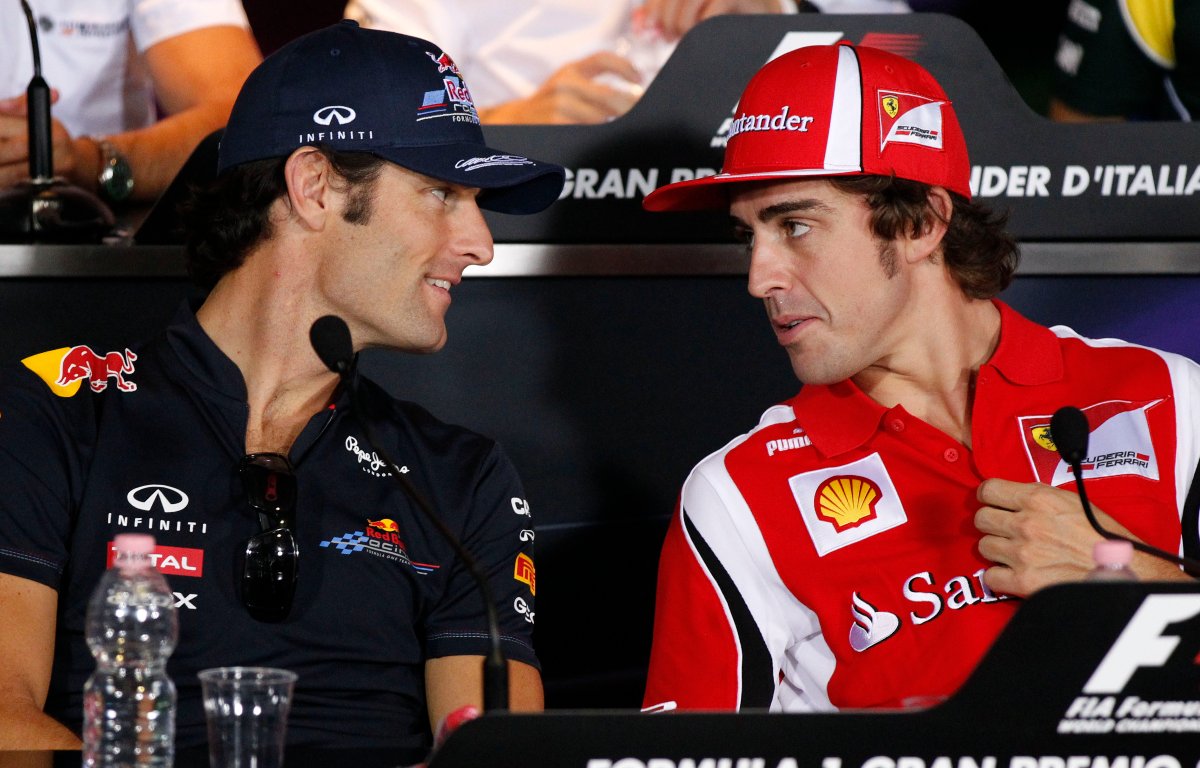 While Alonso didn't get on well with Dennis, he did have some friends in the paddock. Somewhat rarely in the world of F1, one of them was a fellow driver.
After the pair both joined F1 in the early 2000s, he and Webber went head to head many a time over the years, even fighting for the title in 2010, but somehow also managed to maintain a friendship.
Their close relationship was evident many times. For example, Webber gave Alonso a lift at the end of the 2011 German Grand Prix and the Spaniard returned the favour in Singapore two years later. During that season, the two also went for dinner together, which caused quite a stir, with some Sebastian Vettel fans not too happy about it.
In fact, they got on so well that Alonso pushed for Ferrari to bring Webber in as a team-mate towards the end of the Aussie's career. Looking at what happened to Lewis Hamilton and Nico Rosberg's friendship when they were at the same team, it's probably a good thing that a deal was never agreed…
He *really* loves cycling
One thing Alonso and Webber had in common and bonded over was their love of cycling, and in recent times, the Spaniard's passion for it has been more talked about than even following his pre-season accident.
Like Webber back in 2008, he was hit by a car while out training ahead of his return to the grid, much to the annoyance of his manager Flavio Briatore, who has threatened to lock him in a garage if he doesn't stop cycling.
His love for the sport extends far beyond just riding bikes too, with him intent on running his own team. He almost did so by buying an existing outfit in 2013, but a deal couldn't be reached.
In 2015 he went a step further and created his own from scratch, but the financial backers ended up pulling out and supported someone else.
He's a massive Real Madrid fan, and member
⚽🤝🏎 ¡@alo_oficial, honorary member of #RealMadrid!

Alonso: "I am another member of this great club." 👇

READ: https://t.co/7izo9VCbHi pic.twitter.com/72Cvn3ZBRy

— Real Madrid C.F. 🇬🇧🇺🇸 (@realmadriden) September 4, 2017
Cycling isn't the only sport outside of F1 that Alonso has a passion for, with him also being a big football fan. Specifically, he's a Madridista. His love for Los Blancos is so strong in fact that in 2017, he signed for the club. Sort of.
The two-time World Champion was made an honorary member of the club with a special presentation being made at the Santiago Bernabeu to announce it, akin to one for new signings. He even took the traditional photo of himself holding a shirt with club President Florentino Perez.
"It is a tremendously special day to be here in this stadium that I love from a distance with all the trips I have," he said.
"I've been asked a lot why I support Real Madrid. I've never had a clear answer. I am a Real Madrid fan because I am a Real Madrid fan. Neither do I know why my eyes are brown.
"Real Madrid chose me to be, like millions of people, a fan of this great club."
There's a Fernando Alonso museum, and he thinks it's too small
You know someone has been successful when there's an entire museum all about them. You know they've been *really* successful when said museum needs expanding.
The Museo y Circuito Fernando Alonso was opened in 2015 and contains over 300 items from Alonso's racing career, including an array of his cars, helmets and trophies, as well as a karting circuit he designed himself.
With him about to return to F1, he decided at the start of 2021 that there wasn't enough space in it and thus apparently provided around £2million for it to be expanded.
Clearly, he's expecting big things from the next few years…
11 points more would have made him a five-time champion
If he thinks the museum is too small now, we can't imagine how big it would have needed to be if he won five rather than two titles, which could have so easily been the case.
Alonso missed out on World Championships by the narrowest of margins on three occasions, falling short at the final race in 2007, 2010 and 2012.
In the first of those years, he needed two points more to beat Kimi Raikkonen to the title; in his first season with Ferrari, he finished just four points behind Vettel, while two years later, the German beat him by three.
Each of those years, finishing one place higher at one race would have earned him another World Championship, and he could so easily be sitting on five today. So close, yet so far…
He's one of only five F1 champions to win Le Mans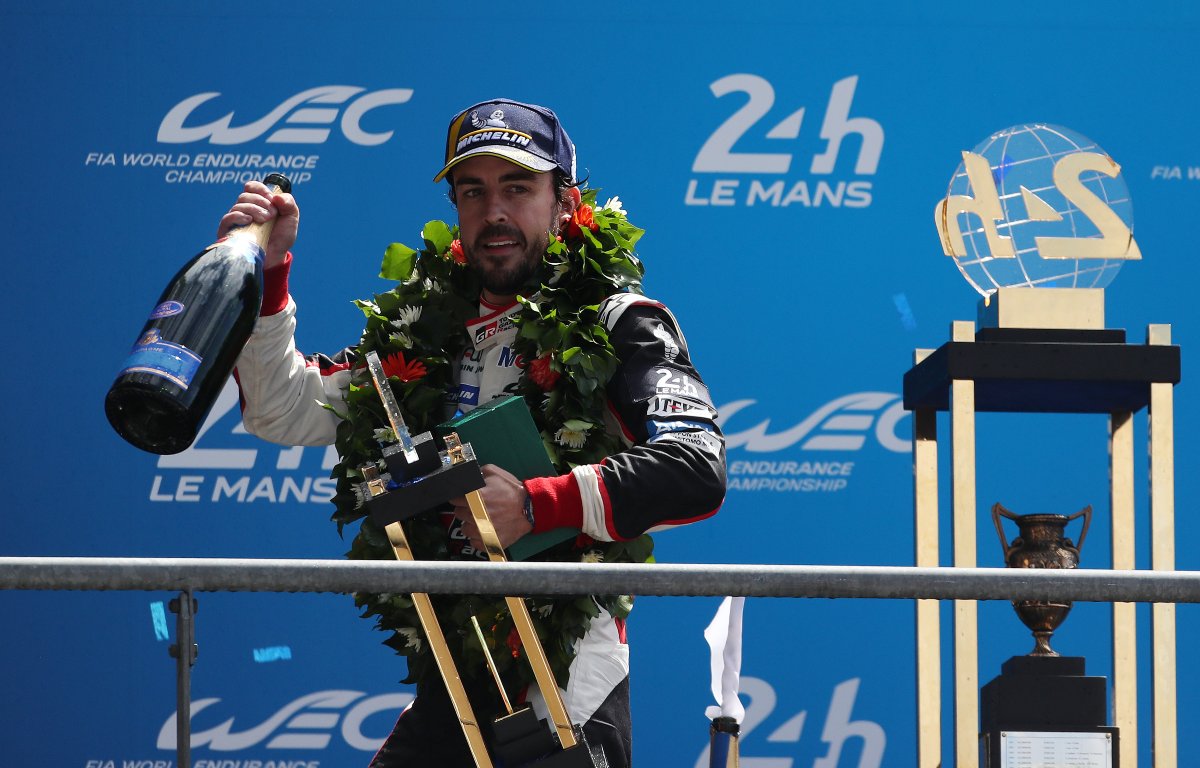 On a brighter note, while 10 drivers have won more F1 titles than him, only four of them have also won the iconic Le Mans 24 Hours too.
Growing tired of being a backmarker at McLaren, Alonso decided to try his hand at endurance racing with Toyota in 2018 and took to it like a duck to water, winning the race on his first try.
With that triumph, he joined an elite group of drivers consisting of Graham Hill, Phil Hill, Jochen Rindt and Mike Hawthorn to have won both that and the F1 title.
Winning Le Mans was part of Alonso's effort to become just the second F1 driver, after Graham Hill, to claim the Triple Crown by winning Le Mans, the Monaco Grand and the Indy 500. Even if he fails to triumph in the latter though, two out of three ain't bad.
He's only been out-scored by a team-mate once
Esteban Ocon fans, look away now…
Remarkably, in his 18 seasons as an F1 driver, Alonso has only scored fewer points than the man across the garage from him on one occasion.
That occasion came in 2015, when Jenson Button scored 16 points, four more than Alonso, in what was a poor year for McLaren. It should be noted though that Alonso missed the first race of the season and retired twice more than the Brit.
Asides from that, Alonso has either matched or surpassed his team-mate's points tally. In 2007, he scored the same amount as Hamilton; in 2001, he and Tarso Marques both scored none; in every other campaign, he prevailed. 
It's a record that shows just how well he has driven, even if poor equipment has prevented him from getting the results he deserves, and it would take a brave man to bet against him maintaining it in 2021…
Follow us on Twitter @Planet_F1, like our Facebook page and join us on Instagram!