Renault's Alonso choice made with heart and head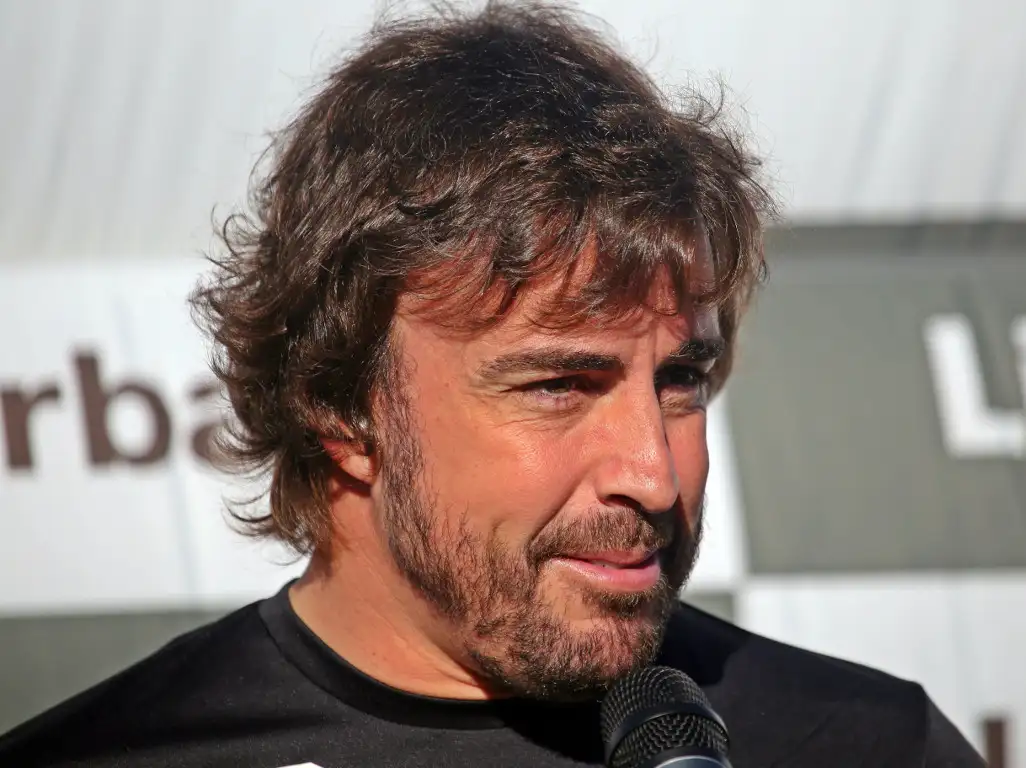 Eighteen years is the span from birth to adulthood. For Fernando Alonso, it's the time between his first and third Renault debuts – and in terms of his F1 career, it has been just as formative as any adolescence.
So much happens in a person's life during those first 18 years. Alonso's experiences in F1 over the same timeframe have been just as eventful – two World Championships, 32 race wins, four team transfers, a sabbatical, fall-outs and controversies.
At the start of the 2021 campaign, the Spaniard will start the season as a new addition to the Renault driver line-up just as he did in 2003 and 2008. In his initial stint with the team he became World Champion back-to-back (2005 and 2006), ending a spell of Michael Schumacher and Ferrari dominance.
But have Renault been ruled by their heart or their head in restoring to the sport a man who sits third on the list of all-time number of F1 race starts? And it's entirely likely the No 1 spot could become his, especially if Kimi Raikkonen calls it quits at the end of this year.
It's easy to see how sentiment could have played a part in the search to replace Daniel Ricciardo, who announced with haste that he was off to McLaren before his second year with Renault had even got going.
You could even cite desperation, given there were very few obvious candidates for the seat without getting into the murky world of trying to lure a driver from a rival team.
When Fernando Alonso returns to Renault in 2021, it will see his #F1 career span 20 years.

Here he is ahead of his debut season back in 2001. pic.twitter.com/2Na51yWMq3

— Planet F1 (@Planet_F1) July 8, 2020
However, that is why hiring Alonso makes sense. There has been little evidence so far that Esteban Ocon will be ready next year to spearhead an ambitious team representing a multi-national manufacturer and the presence of such a famous name will add undoubted gravitas.
As an undeniably brilliant driver, and still hungry for success even in his late 30s, Alonso certainly knows how to grab a team by the scruff of the neck. But there are potential pitfalls with that too.
He has a reputation for being a divisive character who is not everyone's cup of tea among those he works with and it is far from difficult to imagine a personality clash with Renault team boss Cyril Abiteboul, also no shrinking violet himself.
And you have to wonder whether, from Alonso's perspective, he will find himself in a similar situation to his most recent F1 spell, which was second time around at McLaren.
On his return to that team in 2015 he was having to drive the wheels off the car even to reach Q2 and eventually left after four years with a highest race finishing position of fifth.
The new regulations for the sport in 2022 will boost Renault's chances of closing the gap to front-runners Mercedes and Red Bull. But with McLaren and Aston Martin admitting it will probably be 2023 before they can regularly challenge for victories, Renault must have greater confidence of swift progress or Alonso is set for plenty more midfield battles.
Nevertheless, it will be good to have him back, not least because F1 needs its biggest names in the paddock.
Much has evolved in the 18 years of Alonso's career turning full circle. Who knows, there may just be one more defining moment to come.
Jon Wilde
Follow us on Twitter @Planet_F1 and like our Facebook page.