All around the world, people are dreaming of seeing a Ferrari fightback in 2021, but realistically, what can the Italian team achieve?
2020 was nothing short of a disaster for Mattia Binotto and co. P6 in the Constructors' Championship was the worst result in 40 years, and it could've been even worse if not for the heroics of Charles Leclerc, so poor was the car.
The only way is up in 2021, but with stable regulations, can the Scuderia really hope for much better?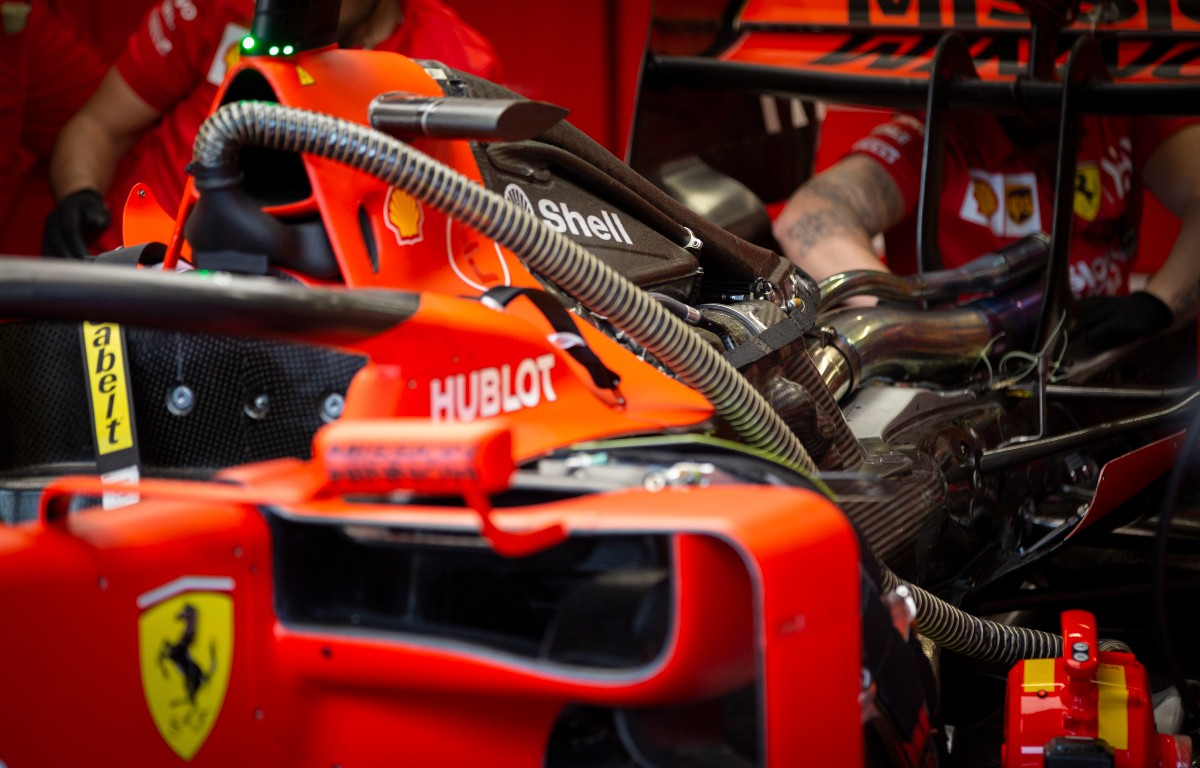 There are undoubtedly reasons for the Tifosi to be optimistic that better days are coming for their team.
The outfit's biggest problem in 2020 was straight-line speed – they'd often lose over half a second on the straights alone.
This was a result of the investigation the FIA launched into the 2019 Ferrari engine, the Technical Directives that were put in place following it and the secret settlement that was agreed between the two parties.
All the issues that they had could soon be a thing of the past though as those at Maranello have been hard at work building a brand spanking new engine, and so far, the signs are encouraging.
"Last year, the main issue was the speed on the straight lines, not on the power but power and drag," Binotto told the official F1 website.
"We've worked a lot on both sides, the power unit and the car's aerodynamics, to reduce the drag of the car.
"According to our simulations today, based on what we are seeing in terms of power output from the dynos, from the wind-tunnel data too, I think we have recovered quite a lot of speed on the straights."
Binotto's comments should, of course, be taken with a pinch of salt – after all, he's not exactly going to come out and declare to the world that things are going terribly again. Even so, it's likely that the 2021 car will indeed be quicker in a straight line and have a better engine.
For one, they've now had a full year to work out exactly what the problems were and to find a way of solving them. With the resources at their disposal, they have surely been able to do so.
What's more, with engine development now being frozen in 2022, ensuring that the Ferrari power unit will be in good shape by then will be top of the list of priorities. If it's not, they can wave their title chances goodbye for another few seasons.
Hi Carlos 👋
Hi Charles 👋

Ferrari's 2021 driver line-up in their new race gear #F1 pic.twitter.com/dryS1JStW6

— Planet F1 (@Planet_F1) February 26, 2021
As well as better straight-line speed, Ferrari will also have a better driver line up this season.
Calm down Sebastian Vettel fans, I'm not saying that Carlos Sainz is a better driver than him, but he'll surely be better than the German was last year.
Both Vettel and the team headed into the 2020 campaign knowing it would their last together, and it had a negative effect on his performances.
It was clear as day throughout the season that he wasn't particularly happy or motivated anymore and was looking forward to getting to the end of the season and his time at Ferrari.
The team meanwhile wouldn't have involved him with the development of the car given that he was leaving. That meant he was driving a car that he wasn't comfortable in, which was a big factor in his poor results.
With Sainz, there won't be such problems.
The Spaniard will be more motivated than ever heading into his first year in red. He's often spoken of how it will be a dream come true for him, and he'll quickly want to show that he's good enough to be more than just second fiddle to Leclerc.
It will also be in the team's best interests to involve him in the development of the car and ensure that it suits him as much as it suits Leclerc given that he'll be sticking around for the foreseeable future.
If Ferrari had another driver match or get close to Leclerc's points-tally in 2020, they would have been in the fight for P3 in the standings. With Sainz at his best, that's a genuine possibility this year.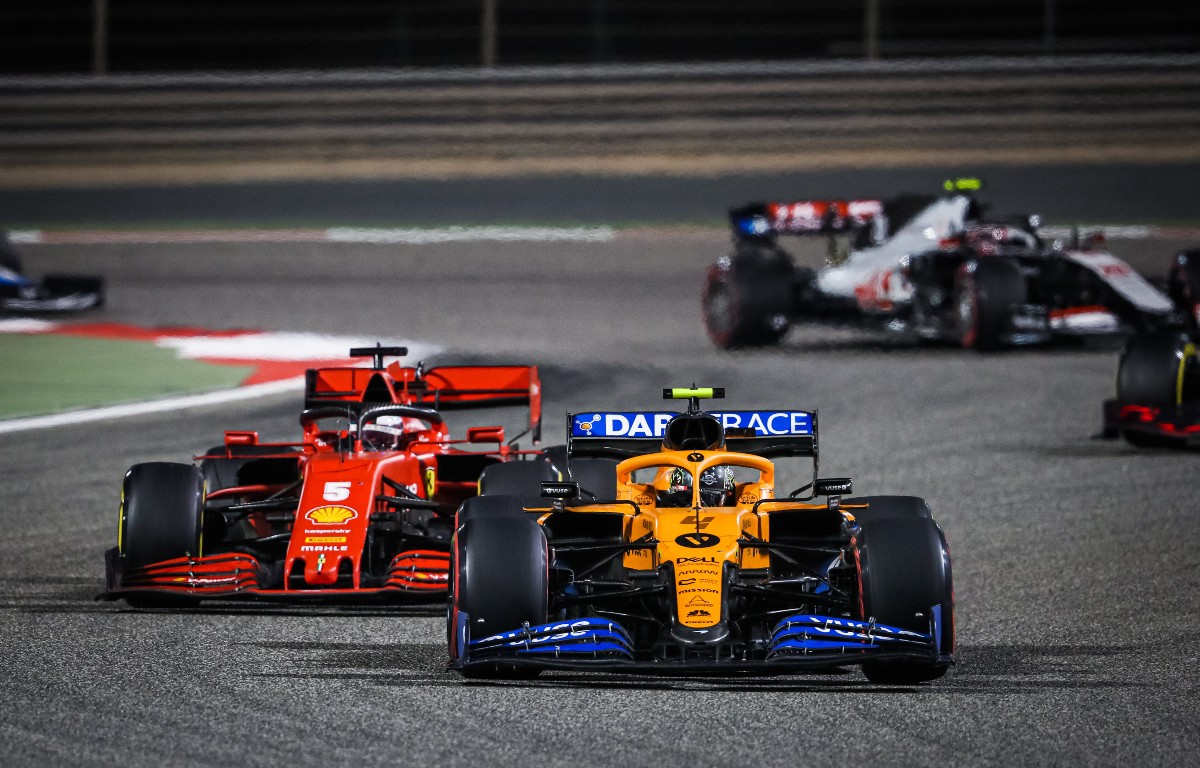 So, there's good reason to believe that Ferrari will in better shape in 2021 than they were last year. However, whether the aforementioned improvements can actually take them much higher in the pecking order is another matter.
The engine wasn't the only reason for the SF1000 being so far off the pace, and with stable regulations, the team's hands are largely tied when it comes to fixing other issues.
Even if the SF21 does prove to be much better, it should also be remembered that their rivals in the midfield could well make improvements too.
McLaren now have one of the grid's best drivers in Daniel Ricciardo and perhaps the best engine following the move from a Renault to a Mercedes power unit. Aston Martin and Alpine meanwhile both have multiple World Champions driving their cars now, which will bring benefits both on and off the track.
If all four teams improve evenly, Ferrari will remain the sixth-fastest. Even if they improve more, they're unlikely to get ahead of the midfield pack. Challenging Mercedes and Red Bull meanwhile, is near impossible.
In short, Ferrari will surely enjoy a better season than they did in 2020. The car will be faster and they'll have two drivers that they want and who want to be there.
However, with few regulation changes and the midfield looking stronger than ever, the best that can be realistically hoped for is that they're involved in the battle for P3 in the Constructors' Championship and maybe pick up the odd podium.
It's likely that they'll be able to do so. After all, all of their considerable resources have been poured into sorting out the power unit, while they have one of the strongest driver line ups on the grid.
So, we can expect to see the Scuderia fighting further up the field in 2021 and maybe even back on the podium more regularly, but unless chaos ensues at some point, we'll have to wait until 2022 at the least to see a Ferrari driver on the top step again.
Finley Crebolder
Follow us on Twitter @Planet_F1, like our Facebook page and join us on Instagram!