Ferrari deliver another strategy masterclass…
Ferrari showed us how not to do it in Barcelona as Mercedes went on to a fifth one-two in 2019.
Whether it was their decision to pit Vettel 20 laps after he flatspotted his tyres at the start, or the Scuderia's delayed reactions to swapping their drivers around, again the race was made easy for their rivals out front.
Here is how race day unfolded in Spain…
Some very important guests were in attendance. Hope he is going to behave himself with the fans…
"Just scan your pass here please, sir"

We hope you enjoy race day @neymarjr! 🙌⚽️#F1 #SpanishGP 🇪🇸 pic.twitter.com/Rd1axvnqJF

— Formula 1 (@F1) May 12, 2019
Any funny business and WWE superstar Cesaro was still available to deliver a beatdown.
COMING UP!

Straight after the race, #F1Live returns right here on Twitter!

Will's ready. @WWECesaro is more than ready 👊#SpanishGP 🇪🇸 #F1 pic.twitter.com/DXpHgUJDFd

— Formula 1 (@F1) May 12, 2019
Looking good Lewis…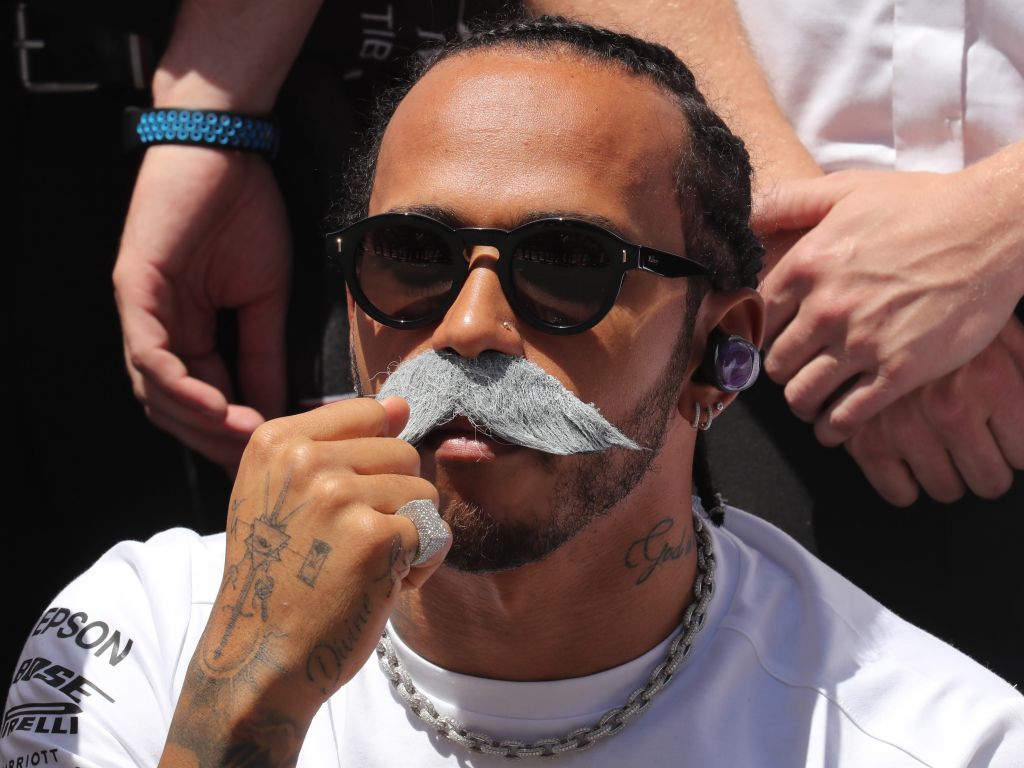 A lovely day for a spot of racing, that track temperature a welcome sight for Haas as they looked to finally get those tyres in their window.
Pretty good conditions for an #F1 race 👀👌

Let's do this, Barcelona 🙌#SpanishGP 🇪🇸 pic.twitter.com/hMJlwmM457

— Formula 1 (@F1) May 12, 2019
A crazy start saw Valtteri Bottas, Lewis Hamilton and Sebastian Vettel go into turn 1 three abreast.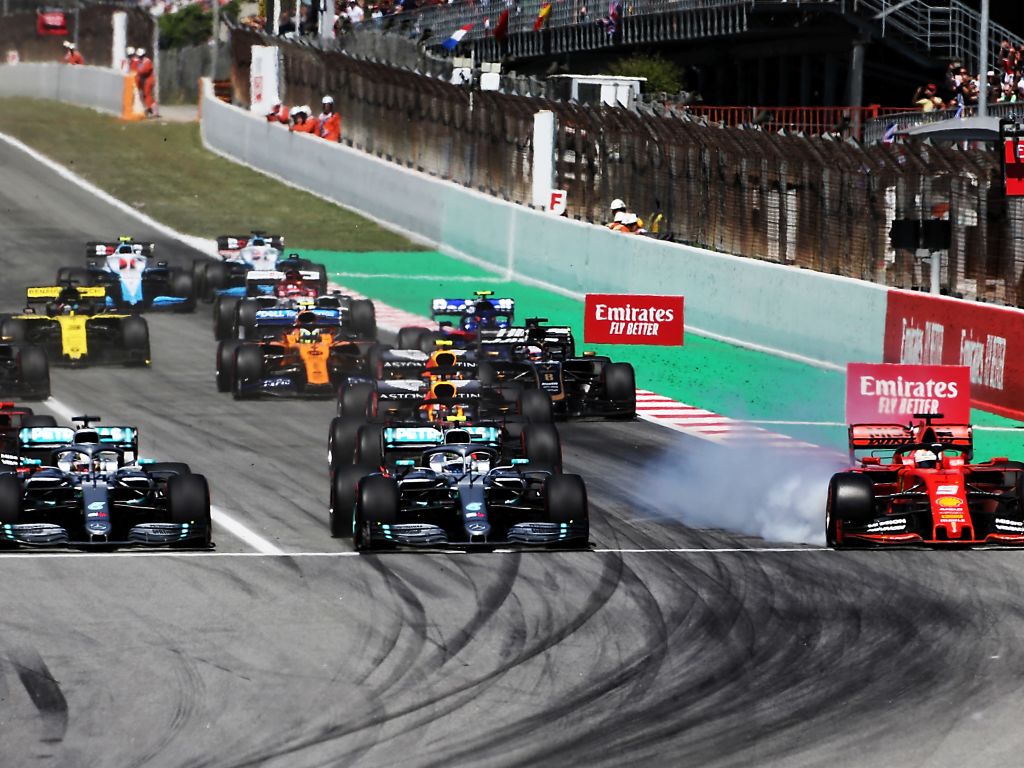 Hamilton the big winner as he took over the lead, while Vettel went wide, almost connected with team-mate Charles Leclerc, and ultimately fell behind Max Verstappen.
Sorry Seb… pic.twitter.com/jF1tTzGpAo

— Planet F1 (@Planet_F1) May 12, 2019
While the Mercedes pair traded fastest laps for fun and pulled away, Verstappen also began to escape Ferrari's attention, and with Leclerc all over the back of his team-mate, it was judgement day for the Scuderia…again.
Leclerc to Vettel rn pic.twitter.com/TTpBLQ1vh0

— iGP Manager (@iGPManager) May 12, 2019
The old switcheroo was complete…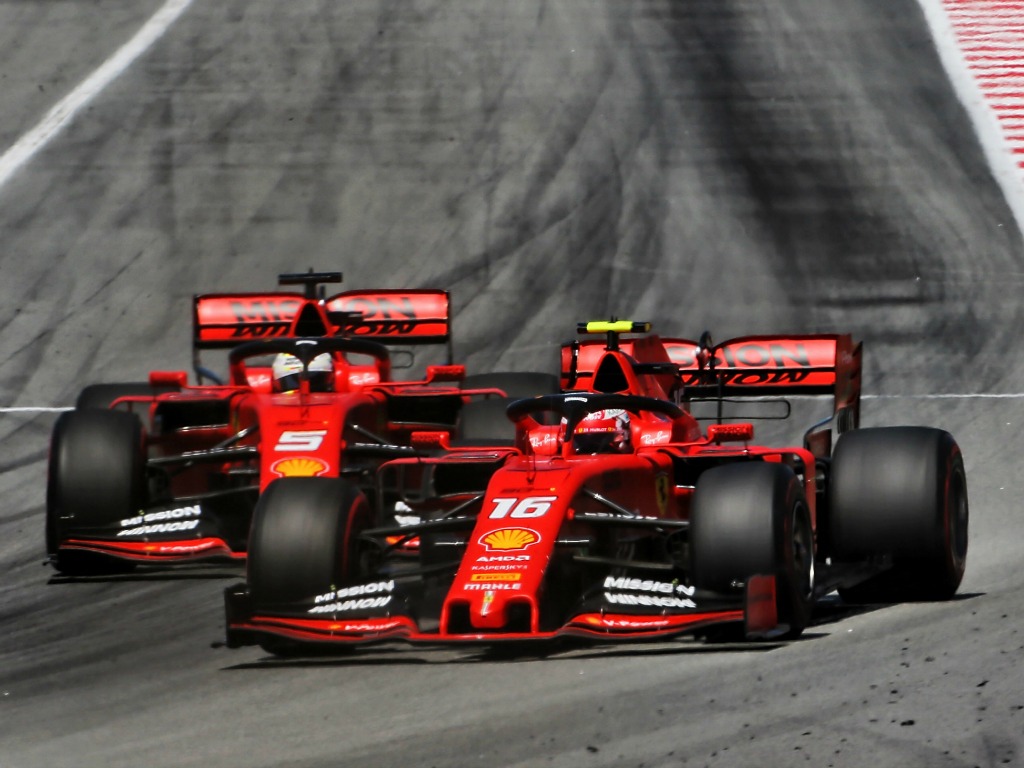 On lap 20, Ferrari finally got the message and stopped Vettel to put on the mediums. The rear left was a bit slow, causing him to re-join behind the Toro Rosso duo. It was going from bad, to worse, to awful for the German.
How I imagine it feels to be a Ferrari fan pic.twitter.com/M8htzRAg26

— iGP Manager (@iGPManager) May 12, 2019
Into the pits came Verstappen to cover that, another set of softs went on his Red Bull, committing him to a two-stop.
Verstappen commits to the two-stop – he's put on another set of Soft tyres. This could be a curveball… #F1 #SpanishGP

— Luke Smith (@LukeSmithF1) May 12, 2019
It was a walk in the park so far for Hamilton and Mercedes as the race reached its halfway point.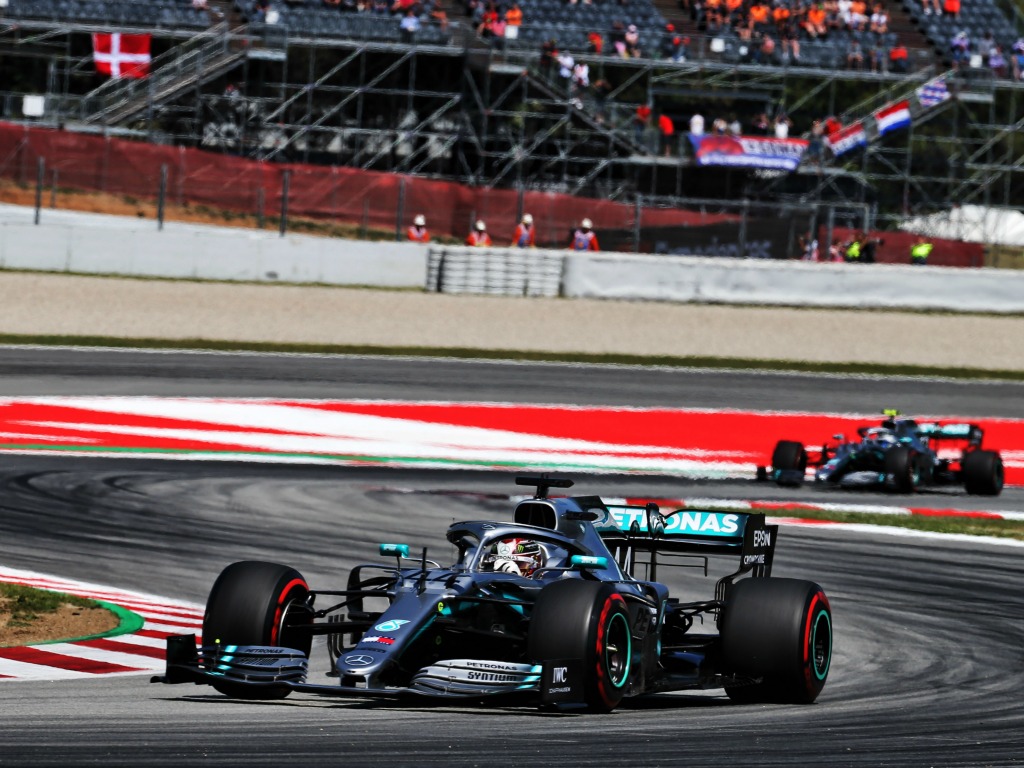 It was another slow stop for Ferrari with Leclerc, and with Vettel now going strong on the medium compound, there were many people left scratching their heads when the hard tyres were bolted on to Leclerc's SF90.
HARDS!? #SpanishGP

— Chain Bear F1 (@chainbearf1) May 12, 2019
Ah, hello old friend Ferrari said as Vettel latched on to Leclerc's gearbox, but this time the order to let Seb through came several laps later, and at the run into turn 5 – an odd place to do it.
#wtf1 #F1 #SpanishGP
Ferrari strategy department be like: pic.twitter.com/J5dNkojkHX

— Lukas (@Jean_Luc_Mertin) May 12, 2019
In came Seb again on lap 41, and despite a better stop this time around, he was forced to pull an impressive overtake on Gasly into turn 10 after emerging from the pit lane behind the Frenchman.
And passing GAS, now he is P5 #SpanishGP pic.twitter.com/UKNQnfMWiT

— Scuderia Ferrari (@ScuderiaFerrari) May 12, 2019
Lando Norris took out Lance Stroll going into turn 2 causing the safety car to appear – a cheap pit stop for Hamilton whose tyres were falling apart.
LAP 46/66

Drama with 20 laps to go

Safety Car is out as Norris and Stroll collide 💥#F1 #SpanishGP 🇪🇸 pic.twitter.com/I5nZ339kCp

— Formula 1 (@F1) May 12, 2019
That safety car worked a treat to bunch up the pack, but could Ferrari take advantage?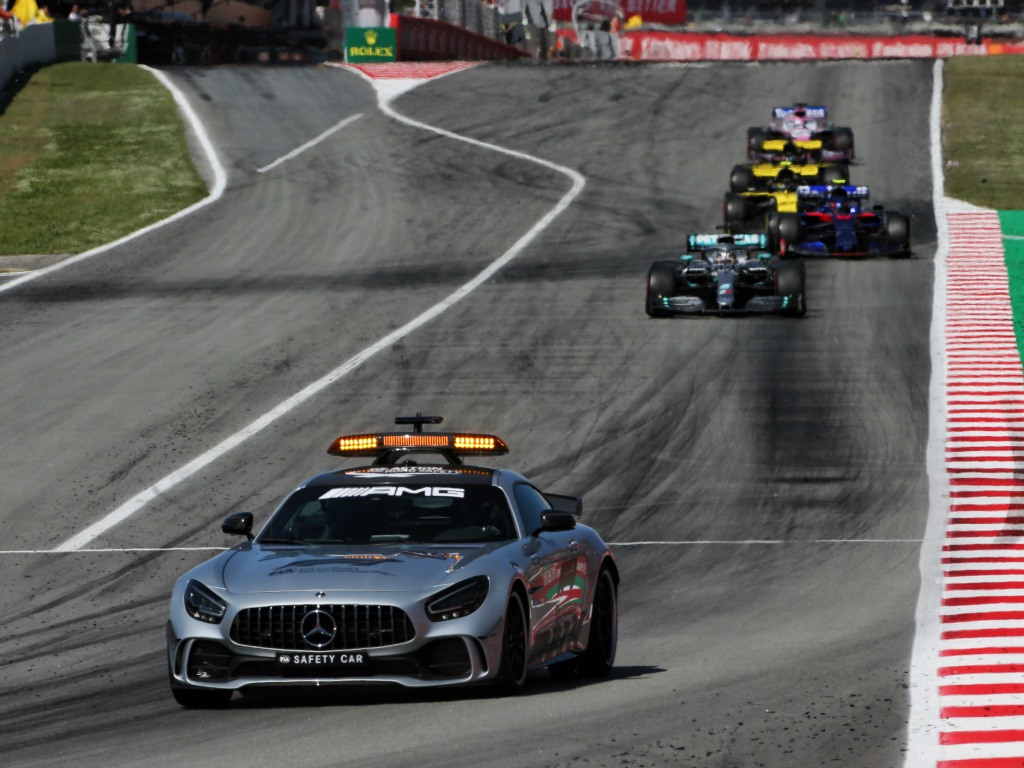 No.
🏁TOP 10 🏁

1 HAM 📸
2 BOT
3 VER
4 VET
5 LEC
6 GAS
7 MAG
8 SAI
9 KVY
10 GRO#SpanishGP 🇪🇸 #F1 pic.twitter.com/64up3NGxJm

— Formula 1 (@F1) May 12, 2019
See you in Monaco for probably more of the same.
Follow us on Twitter @Planet_F1 and like our Facebook page.