Vote: Who should replace Vettel at Ferrari?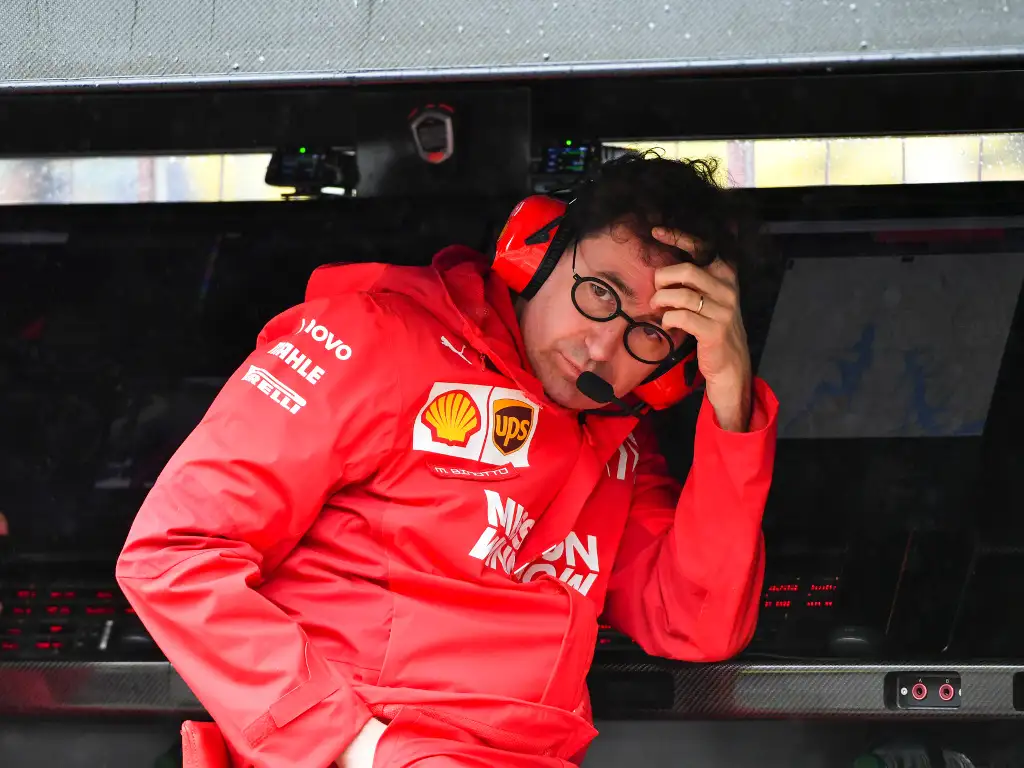 With news of Sebastian Vettel's departure confirmed, there is just the small matter now of who Ferrari replace him with…
They could, of course, play it extremely safe and go for Antonio Giovinazzi. He has the Ferrari association already and you would expect he would have no problems whatsoever with playing second fiddle to Charles Leclerc.
The likes of Sergio Perez and Nico Hulkenberg are being presented as some solid left-field choices if Ferrari are looking for a little bit more of guarantee that the second driver can effectively do what Valtteri Bottas does so well at Mercedes by picking up a few wins and a big handful of podiums to help the team in the Constructors' Championship.
But, we thought we would focus on the four biggest names to be linked with the move and, if this was Ferrari's four-man shortlist, who would you be choosing?
Lewis Hamilton

When it emerged last year that Ferrari and Hamilton had held meetings, the prospect of the six-time World Champion moving to the Scuderia has never completely disappeared. Hamilton is out of contract, too, at the end of the season and Vettel's departure may just give Mercedes the hurry-up in securing their number one prized asset for the foreseeable future.
Hamilton recently dismissed the notion that Ferrari was still a dream move for him and he was looking to stay with the Silver Arrows. But, that may all change now there is a seat available.
He has been tempted to join in the past and Ferrari may well be tempted to make a major power play against their biggest rivals. With no World Championship titles in over a decade, a Hamilton move would show just how strong the magnet still is at Ferrari.
After growing frustrated at not being able to force his way into main picture at Red Bull, Sainz had to take an alternative path to really kick-start his Formula 1 career and, after a stellar 2019 campaign with McLaren, his stock has never been higher.
Although he has been in contract negotiations with McLaren about extending his current deal, which also expires at the end of the year, he has made no secret of the fact that he is keeping his options open and not just the Ferrari one.
He has played a major role in helping McLaren on their road to recovery and he clearly has the skills and ability to make a major impact at Ferrari, too.
The absolute peak Ferrari move would be to get the band back together with Fernando Alonso. He has been very tenuously linked with replacing Vettel and there is barely a day that goes by without some quotes from the two-time World Champion saying he is looking to return to Formula 1 in 2021.
After the power struggle between Vettel and Charles Leclerc over the course of the 2019 campaign, Ferrari would be signing up for potentially even more chaos. Alonso is a driver for the fans, not for the teams.
And, time moves very quickly in Formula 1. With Alonso putting himself on the shelf, would Ferrari really want to be the ones to dust him off and throw him straight into what could be another World Championship fight next season?
It feels like many would like to see them do so. Alonso is a big red button with a 'do not touch' label above it, but there is still a part of you that just wants to press it.
After two victories in the first six races of the 2018 season, Ricciardo seemingly held all the cards in what was the final year of his Red Bull contract. He was linked with Mercedes and Ferrari, yet ended up taking a backward step on the grid by signing for Renault – a move that shocked just about everyone.
However, it could well prove that he took one step back to actually take two steps forward. The Ferrari rumours have followed Ricciardo pretty much throughout his entire Formula 1 career, but he could be setting himself up for another Max Verstappen situation if he was to move to the Scuderia.
One of the reasons Ricciardo opted for a fresh start away from Red Bull was to move from under the large shadow cast by Verstappen, who is the undisputed golden boy.
Ferrari, meanwhile, have shown that they see Leclerc in very much the same light after they secured him to a big contract extension in January.
Ricciardo, though, still has a firm belief he can be a World Champion and, let's be completely blunt, he isn't winning one with Renault any time soon.
Ferrari would still represent a better chance to realise his title dream, even with their lengthy trophy drought, so, if he wants it  that much, he will have to be prepared for the prospect of being second in line to another one of Formula 1's youngest, brightest talents if he cannot immediately establish himself within the team. Bet he would like the opportunity to do so…
Now it's over to you…who would you pick from the four main candidates?
Which driver would you choose to replace Sebastian Vettel at Ferrari? #F1

— Planet F1 (@Planet_F1) May 12, 2020
Follow us on Twitter @Planet_F1 and like our Facebook page.