The Ferrari title drought continues: How the latest quest fell apart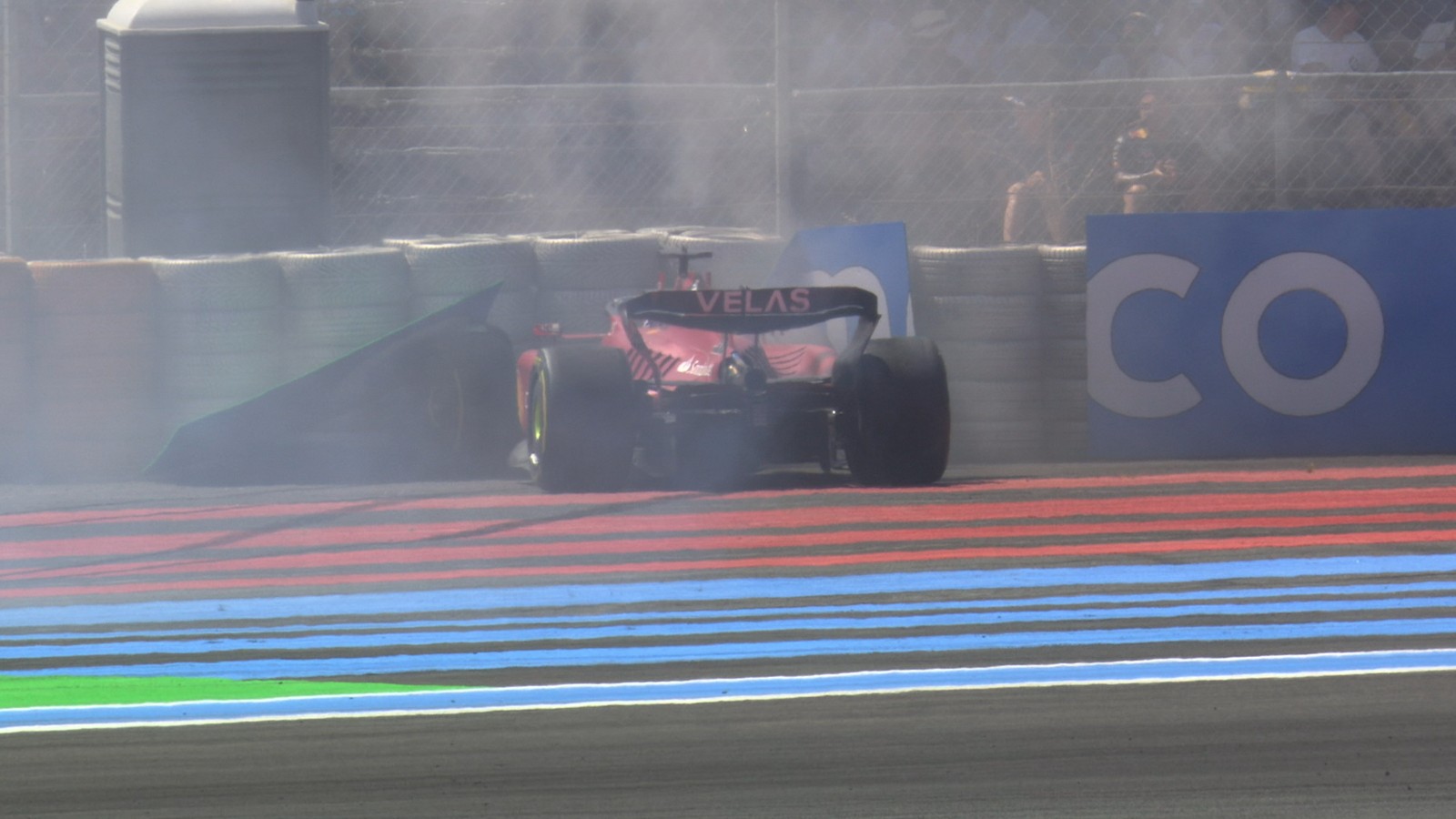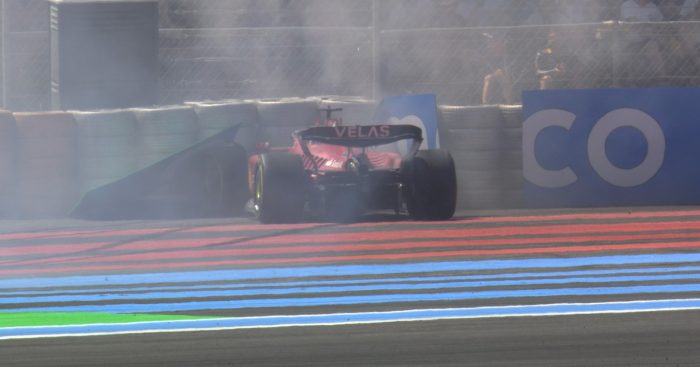 Formula 1's new era looked like it could start off so well for Ferrari, but as 2022 unfolded, it became clear their long wait for a title would have to continue.
With the F1-75 having shown itself from the beginning to have been at least a match for Red Bull's RB18, the early rounds highlighted that 2022 could well have been a ding-dong battle between the two teams, and particularly between Max Verstappen and Charles Leclerc on early form.
But for a multitude of reasons, that fight did not materialise in the way Formula 1 fans, and perhaps Ferrari and Red Bull themselves, had anticipated.
With that, let's take a look at just where things went wrong for Ferrari as the 2022 season progressed.
A promising start for Ferrari
It all started brightly for the Scuderia, racking up plenty of miles in pre-season testing with a car which had the vital element of strong underlying pace, without much of the porpoising phenomenon that characterised the early part of the season, as the new ground effect aerodynamics took hold in Formula 1.
And the first three rounds of the year gave the impression that, much like Verstappen and Lewis Hamilton last year, it could be another race-by-race fight for wins in a tight title fight.
Leclerc overcame Verstappen in a thrilling season opener in Bahrain on track, in wheel-to-wheel combat before the Red Bull driver was forced to retire.
He struck back in Saudi Arabia but another Leclerc victory combined with a second Verstappen retirement in Australia gave the Ferrari driver a whopping 34-point lead at the top after two races, and was 46 points clear of his Red Bull rival in that time.
So far, so good for the Scuderia…
Red Bull capitalising on Ferrari blunders
But once Imola came around in Round 4, the first chinks in the armour appeared. Carlos Sainz suffered his second retirement in a row after being spun at the start of the race by Daniel Ricciardo, but Leclerc's unprompted spin into the barrier at Variante Alta late in the race cost him valuable places – dropping from third to sixth as he pushed to catch Sergio Perez ahead.
Sainz spun into the gravel and lost places at his home race in Spain while Leclerc had to retire from the lead with an engine problem.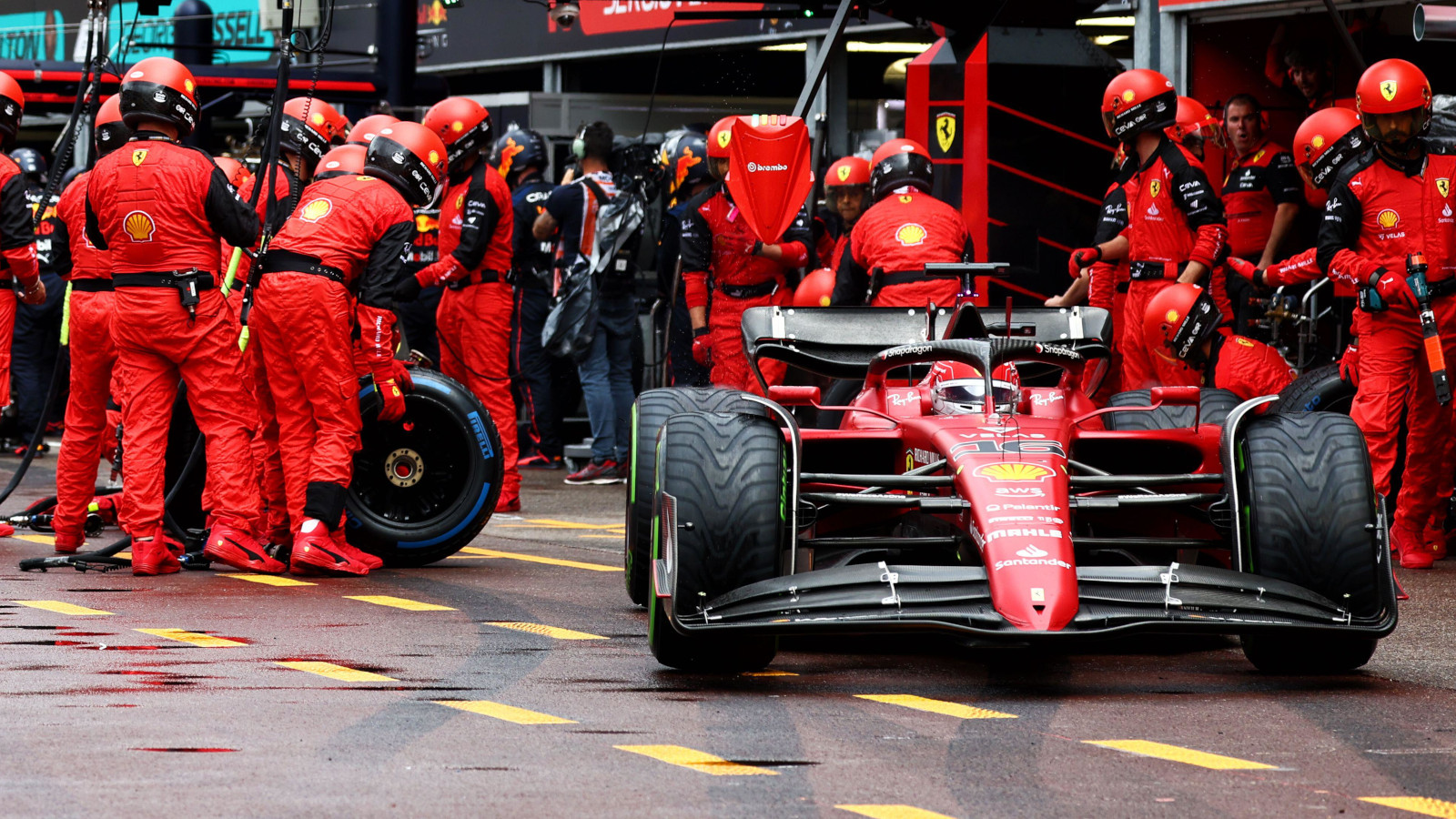 And Leclerc's own home race woes at Monaco continued when Ferrari brought him in to pit from the lead for intermediate tyres, and then again for slicks just a few laps later on a drying surface – which then dropped him to a net fourth place.
Sainz, meanwhile, opted to overrule his team and stayed out on full wets and skipped the extra stop in between, promoting him to second on the road behind eventual winner Perez.
Leclerc was understandably furious after the race, and Sainz went on his own instinct when his team perhaps showed signs of indecision.
Then by the time their double retirement through reliability issues came in Baku in Round 7, Leclerc's 46-point advantage over Verstappen had become a 34-point deficit, making it an 80-point swing in just four races.
Signs of life in mid-season
After a good recovery drive from the back of the field in Canada from Leclerc, as well as upgrades coming to the F1-75, Ferrari began to wrestle back some form of momentum in the fight with Red Bull.
Sainz drove brilliantly to take his first Formula 1 victory – going against team orders and following his own instinct to do so at Silverstone, it has to be said – but even with that, when the field all pitted for soft tyres in a late Safety Car, Leclerc stayed out on used hard tyres, leaving him as a sitting duck in the lead when the race restarted.
While Sainz took the glory, what could have been another win for Leclerc ended with him finishing off the podium, again.
But Leclerc made a daring move on Verstappen in Austria and passed him on track to take a hard-fought win at the Red Bull Ring, wrestling second place back in the World Championship in the process and proving he was not about to go anywhere just yet, with the season reaching its halfway point at that moment.
Were Ferrari on the ropes? At that point, yes, but they still had a puncher's chance in the fight.
*That* moment at Paul Ricard
And when Leclerc was leading the French Grand Prix, he and Ferrari looked on course to be ready to take a hat-trick of victories that would announce properly that they were right back in the hunt.
But his helpless slide into the barriers was not only the third time he had retired from the lead in 2022, as was the case in Spain and Azerbaijan, it was also a critical time to lose 25 points to Verstappen in the title fight.
His loud cry of "NOOO!" over team radio perhaps summed up his feelings not just of his unforced error, but of his whole year up to that point, and it would end up proving to be the point of no return in his quest to become World Champion for the first time.
In looking to soften the blow after the race, with 10 rounds to go in the World Championship, team principal Binotto said: "There is no reason why we cannot win 10 races from now to the end" of the season.
As it would later turn out, they would not win a single one.
The Max Verstappen juggernaut rolls on
For all the times Ferrari may have shot themselves in the metaphorical foot at times in 2022, it cannot be overlooked that Verstappen and Red Bull have been there to force them into certain errors this season – also being too fast on some occasions for the Scuderia to even have an answer at all.
And Leclerc's crash in France was probably the best illustration of where the tide truly turned in the Red Bull driver's favour, in momentum as well as points.
Specifically, Leclerc pointed to Spa, when Verstappen rose from 14th on the grid to take the lead within the first stint of the race, as the moment he knew the World Championship was over. There would be no stopping that – in terms of raw pace, and the 98-point lead he took away with him from Belgium.
"During the summer break, I believed that we still had the possibility to stay in the race until the end," he said to Motorsport.com in a recent interview.
"Then the Belgian Grand Prix arrived and it was the first weekend of the season in which Red Bull was truly superior in terms of pace.
"After that weekend I thought it would be very difficult to keep our chances intact in the World Championship."
After Binotto's now almost-infamous line of believing there was no reason why Ferrari couldn't win the final 10 races, Verstappen himself won eight of them.
For the times they will have to look inwards at what they can do better, Ferrari will also have to acknowledge they faced quite formidable opponents in 2022, and that is unlikely to change next season.
Quotes that didn't age well…

Ferrari team boss Mattia Binotto: "There's no reason Ferrari can't win the final 10 races."

They didn't even win one. #F1 pic.twitter.com/DTZVfFfxC9

— PlanetF1 (@Planet_F1) November 21, 2022
What next for Ferrari?
With Red Bull set to feel the effects of their penalty from their 2021 budget cap breach, including a further reduction in available time to develop their car, there is hope for Ferrari that if they can take the fight to their rivals next year, they will not have as many opportunities to respond on the upgrade front.
So the impetus will be on Ferrari in several key areas and, as the drivers themselves have highlighted, there is still a way to go to put together improvements over the course of the season.
Put simply, to sustain a title challenge next season, they will need to keep pace with the front-running cars around them and, above all else, iron out the errors on and off-track from both a driving and operational standpoint if they are to end their lean period without title success.
Key to that will be following through on the potential of the car. Ferrari took 12 pole positions in 2022, but only converted them into four victories. Verstappen, meanwhile, started first seven times, but finished P1 on a record 15 occasions as he rounded off what ended up being a comfortable run to his second title.
Ferrari know they could have made life much more difficult for him and Red Bull this season. Next year, they'll be looking to learn their lessons and show they have what it takes to bring their first Drivers' Championship back to Maranello since Kimi Raikkonen in 2007.
Read more: From Lewis Hamilton to Pierre Gasly: Five drivers glad the 2022 F1 season is over