Why Ferrari's hopes of finishing P3 are forlorn
Little has been predictable about 2020 – an exception, perhaps, being that Mercedes and Lewis Hamilton would again dominate Formula 1.
Everything else that has happened in the world? Nobody could have written the script…and that includes just how badly Ferrari have performed in motorsport's elite category.
It may be wrong to draw parallels between cars being driven around a track and a deadly virus that has claimed the lives of nearly 1.5m people, a total that continues to rise at a dreadful rate.
But Ferrari's fortunes have followed a similar trajectory to the way in which the global health pandemic has wreaked havoc.
Back in January, all seemed fairly normal. Ferrari were planning to start the F1 season in Australia as challengers, along with Red Bull, for Mercedes' World Championship crown.
Then everything changed. As COVID-19 spread like wildfire, delaying the start of a revamped campaign to July, the Scuderia began to endure as painful a 2020 as the world in general, plummeting to new lows of despair with a series of terrible results.
However, in the closing weeks of the year, new hope has emerged. Vaccines are set to be rolled out to restore a sense of normality, while Ferrari show signs that the worst days may be behind them with a renewed degree of competitiveness.
If you had told the Italian giants back in January that they would finish third in the Constructors' World Championship, they would have sneered and scowled.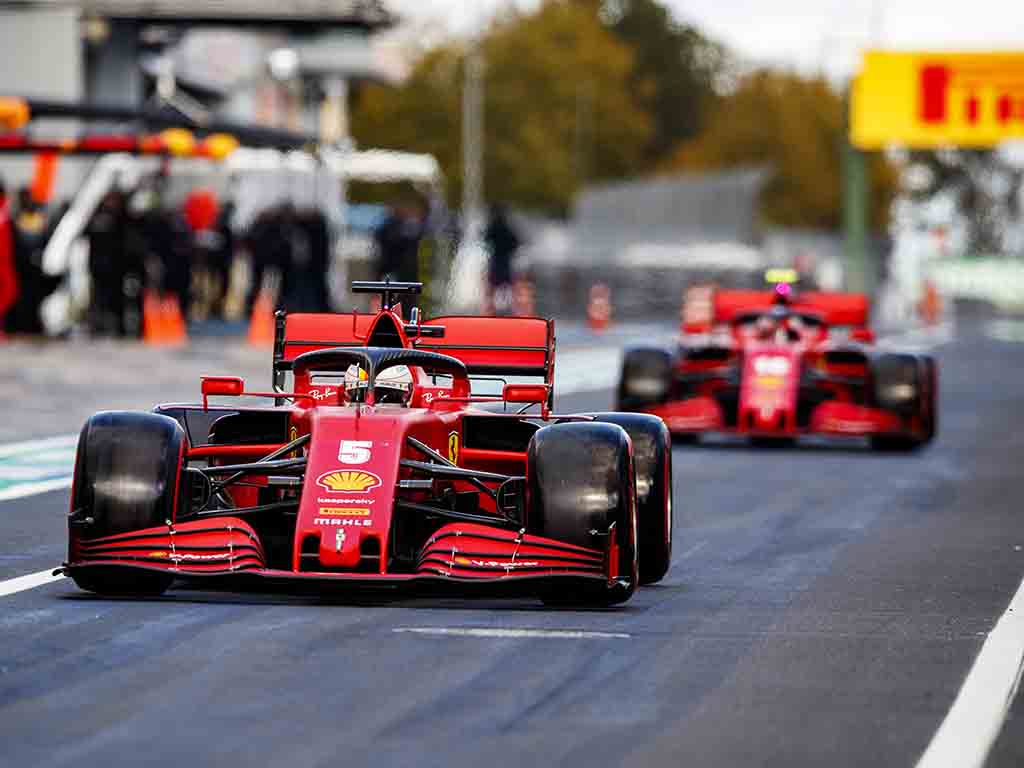 Now, with three races of the season remaining, they would bite your hand off.
Even that is a prospect that looked remote only a few weeks ago. It probably still does, in all honesty, despite McLaren team principal Andreas Seidl saying Ferrari are in the fight along with his team, Racing Point and Renault.
The door has been left open for Ferrari to potentially bridge a 24-point gap to third-placed Racing Point over the two grands prix in Bahrain and the finale in Abu Dhabi by none of their rivals achieving the solid consistency required to make that P3 position their own.
Let's not forget Ferrari are still sixth. They also have to clamber over McLaren and Renault to reach Racing Point in a midfield battle that has been tight all season.
But from those dismal days of late summer when Charles Leclerc and Sebastian Vettel found themselves directly racing the Williams, Alfa Romeo and Haas cars, things are now looking a whole lot better.
Leclerc has re-established himself as a regular top-five finisher, which is the minimum requirement if Ferrari are to challenge for the 'bronze medal' in the constructors' fight.
The problem, however, is that he needs Vettel up there with him, and the only time that has happened this year was at the Turkish Grand Prix last time out which appeared to be an anomaly due to the unusual conditions of a slippery, wet surface.
It will be a very different game as the circus moves on to the Middle East.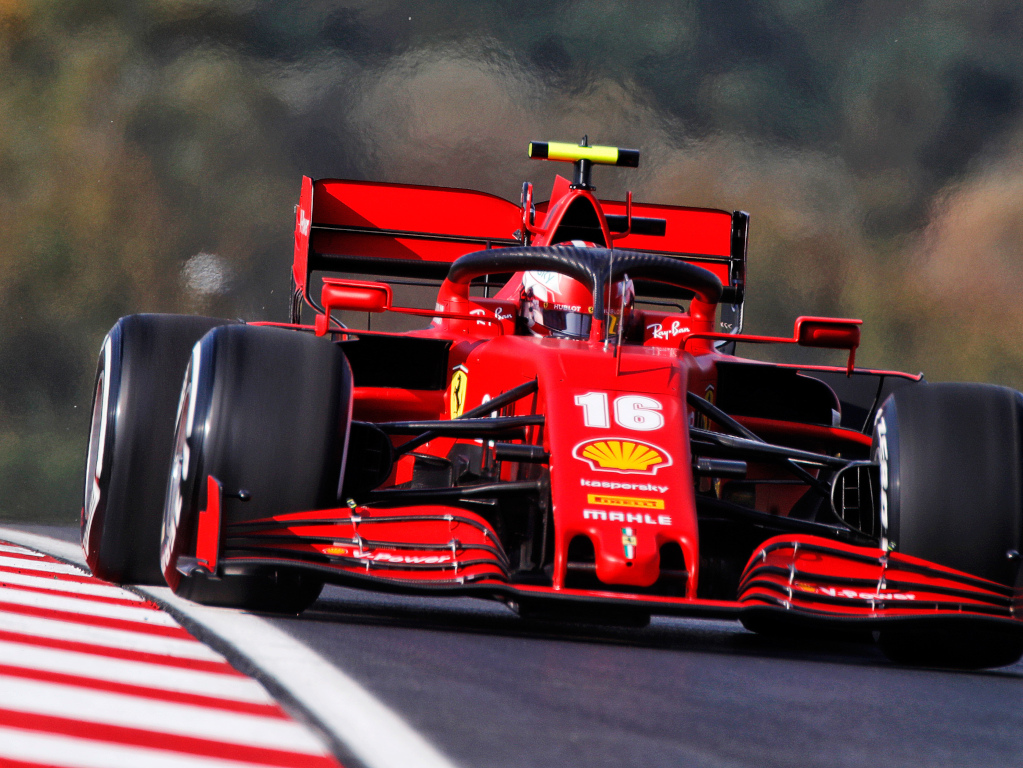 Get your hands on the official Ferrari 2020 collection via the Formula 1 store
Although there is light rain in the forecast for Sunday of the Bahrain Grand Prix weekend, it looks to be either side of the race window and unlikely to offer Vettel the opportunity to repeat his superb drive of Istanbul where his experience in tricky circumstances reaped the reward of his first podium finish for over a year.
The main issue this year for Ferrari, of course, has been a comparative lack of power in their engine following the FIA 'technical clarification' towards the backend of last season which heralded the start of their downturn.
That could count against them at the Sakhir Grand Prix in particular, which takes place on the shorter 'Outer Track' at the Bahrain International Circuit that is not unlike the shape of a square with one rough edge, having three lengthy straights.
You would suspect that circuit will be more suited to Renault and Racing Point based on results at other low downforce venues such as Spa and Monza, albeit Carlos Sainz finished second for McLaren in the Italian Grand Prix that was shaken up by a red-flag period.
And indeed it should also be pointed out that AlphaTauri are also well capable of taking points off Ferrari.
The Red Bull-owned outfit were nowhere to be seen in Turkey, but immediately before that Daniil Kvyat had produced a storming finish at Imola with a series of late overtaking manoeuvres to claim P4 and his team-mate Pierre Gasly is enjoying a terrific campaign highlighted by his shock Monza victory.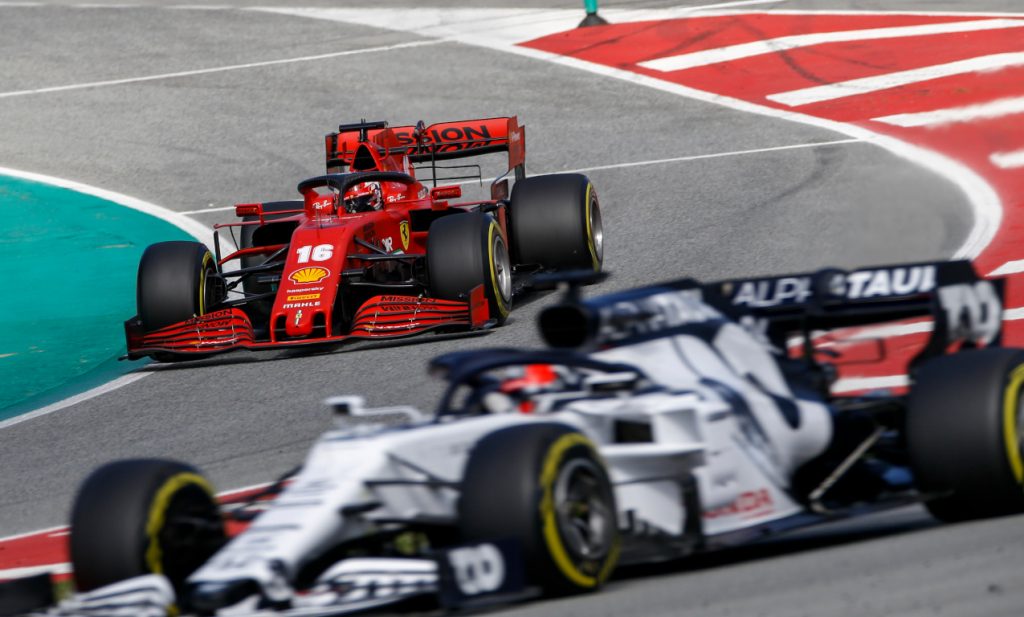 Such a lack of consistency permeates all the way through the battle for positions in the constructors' standings from third down to seventh – the positive being that it has created a point of interest now that Mercedes and Hamilton have wrapped up the top prizes.
One aspect that should not be overlooked, however, is that Racing Point would be 20 points ahead of fourth-placed McLaren, and 39 clear of Ferrari, had they not been deducted 15 as part of their punishment in the 'copying' controversy earlier in the campaign.
That adds a significant caveat, irrespective of whether or not you think the 'Pink Panthers' should still be allowed to use the offending brake ducts. Ultimately, Ferrari's three wins in September 2019 have stood even though there was something contentious about their engine at the time.
With a completely new power unit for 2021 being developed at Maranello, it's very much that prospect, and the sweeping changes to the regulations in 2022, which Ferrari are counting on to regenerate themselves as a major force on the grid.
So, much like the scientists' quest to combat the coronavirus, there are green shoots of recovery showing through for F1's most iconic team. But they are not springing up rapidly enough yet to suggest they are anywhere near ready to start carrying the fight to Mercedes and Red Bull.
Or, in all probability, to give Racing Point in particular much to fear in the chase to end up as 'best of the rest' this season.
Jon Wilde