Will Ferrari finally prepare to let their heads overrule their hearts?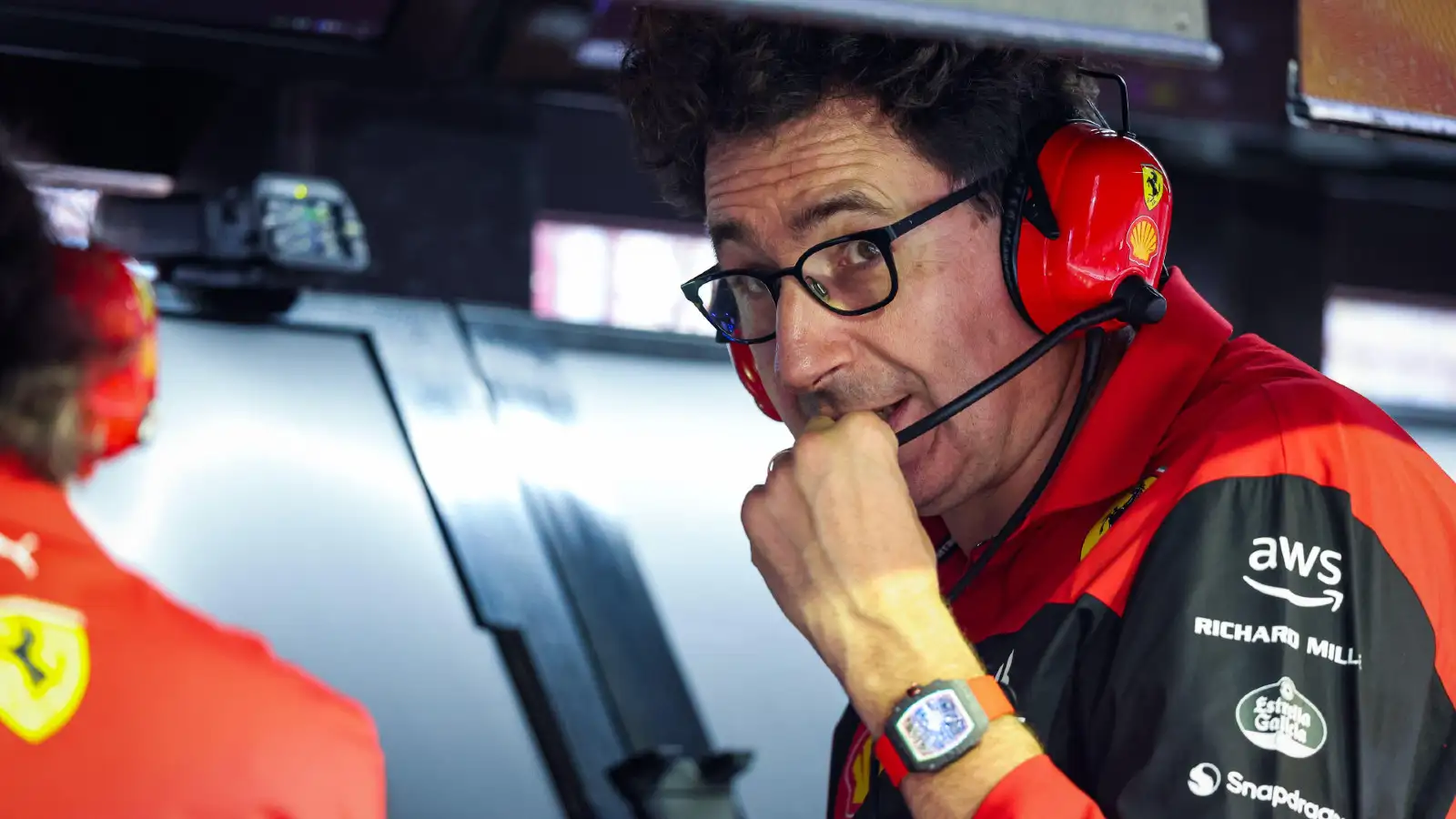 Mattia Binotto is heading through the exit door at Ferrari, so are the Scuderia now finally willing to compromise on their ideal story?
There is perhaps no other manufacturer like Ferrari, forever intertwined with their nation of Italy and such a fierce source of Italian pride, or disgruntlement as has often been the case in the world of Formula 1 in recent times.
Considering that Ferrari are the most iconic team on the grid, and Formula 1's longest serving, having been involved since the very start in 1950, it is still quite a shocking fact that Ferrari has not tasted title glory since all the way back in 2008.
Ferrari lifted the Constructors' Championship that year, but their most recent Drivers' Champion was Kimi Raikkonen who achieved that feat the year prior.
Stefano Domenicali was in his first year in charge when Ferrari celebrated that 2008 Constructors' title success, but since then Marco Mattiacci, Maurizio Arrivabene and Binotto have all tried and failed to return Ferrari to the Formula 1 summit.
Under Binotto, Ferrari were in their best position since 2018 to end the baron spell. But, as the curtain fell on the 2022 season, it did so too on Binotto's chances of completing this mission.
Jean Todt was the last non-Italian to be installed at the Ferrari helm, the team since then going in hard on their ambition to prove that the Italian way can make the Scuderia Formula 1's dominant force once again.
But, while they likely are not about to go full-on Michael Schumacher era again, where Todt was joined by the likes of Ross Brawn and Rory Byrne in the spine of that all-conquering Ferrari setup, it seems that the Maranello squad may be ready now to grit their teeth and accept that something needs to change.
It must be pointed out that Byrne was heavily involved with the design of the Ferrari F1-75, which started life as the car to beat in 2022. Maybe this was the first key sign for Ferrari of the direction they must take?
Ferrari driver Charles Leclerc agreed that the team cannot continue as they are, telling L'Equipe: "I think we have to change the way we make decisions. To be better on Sunday, that's what you have to change." However, he argued this does "not necessarily" mean the people are what needs to change.
The truth is, if Binotto and the crew below him had delivered on Ferrari's potential, then he would be high on the pedestal right now, consumed by pride as he told the story of how Ferrari rekindled those past glories.
But alas, this is a fantasy which never became reality, as the true story is that Ferrari squandered multiple opportunities earlier in the season with strategical errors, reliability woes and also driver error.
From there, Binotto himself admitted that Ferrari's development path for the F1-75 was perhaps "not certainly sufficient", Red Bull strolling to a double-title success. The 205-point gulf between Red Bull and Ferrari at the end of the campaign will have been a very bitter pill to swallow.
Ferrari's problems were not all down to Binotto, far from it, but for anyone who is brave enough to settle into that Ferrari hotseat, they do so knowing that if a head must roll, it probably has to be theirs.
The brave individual who apparently is at the front of the line to fill the vacancy is Frederic Vasseur, the French Alfa Romeo team boss.
Could he follow in the footsteps of his compatriot Todt? Well, in his time at Alfa Romeo, especially in 2022, Vasseur was at the head of a team which initially thrived under the new regulations, their C42 challenger lighter than most of the competition and initially threatening Mercedes as the third-best car out there.
This may be a budget cap era, but the bigger spenders ultimately still were able to whittle away Alfa Romeo's strength.
However, it is clear that a Vasseur team can make efficient use of these regulations, which arguably is just what Ferrari need to get their development and race weekend execution in order.
Not only that, but it only needs one press conference to learn that Vasseur is particularly no-nonsense. When it comes to discussing some of the bigger talking points in Formula 1, Vasseur's voice is usually amongst the loudest. He doesn't shy away when the going gets tough.
Meanwhile, Ferrari have showed they can lay the foundations for future success with their hearts, but now they must use their heads to seal the deal.