Charles Leclerc sent out a statement with Ferrari on the seventh day of testing, whilst there was another costly crash for Pierre Gasly.
Here's how the day unfolded…
As the light went green for the penultimate day of testing, Lando Norris hit the track in his McLaren MCL34.
He led out his former Formula 2 rivals with George Russell and Alexander Albon the next out on track.
The penultimate day of #F1Testing gets underway with @LandoNorris taking to the track as the green flag is waved. 🤜🤛 pic.twitter.com/Lz4LjlPhuA

— McLaren (@McLarenF1) February 28, 2019
Despite only putting in a single lap on Wednesday following Sebastian Vettel's crash, Charles Leclerc was the last driver to leave the pits on Thursday morning.
The Monagasque driver was seen for the first half an hour before heading out for a single installation lap.
30 minutes later he posted his first lap time of the day, a 1:19.191.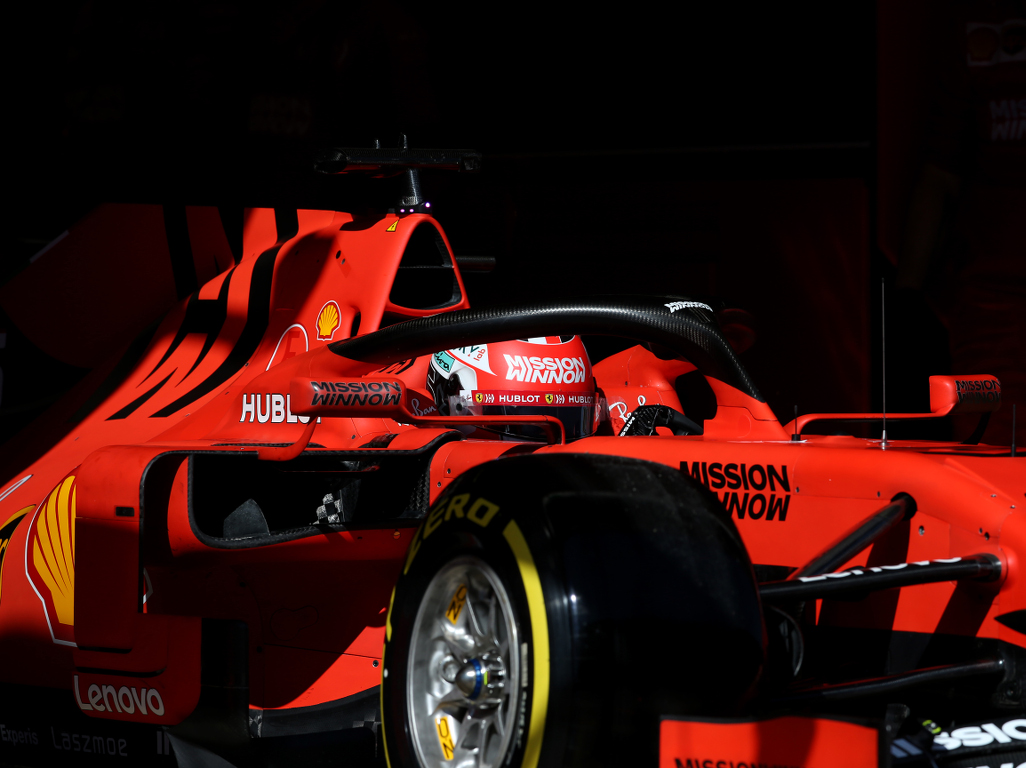 Lewis Hamilton posted the first lap time of the morning but it was a rather stead.m 01.389.
Nico Hulkenberg and Kevin Magnussen were quick to slash that to a more competitive 1:20.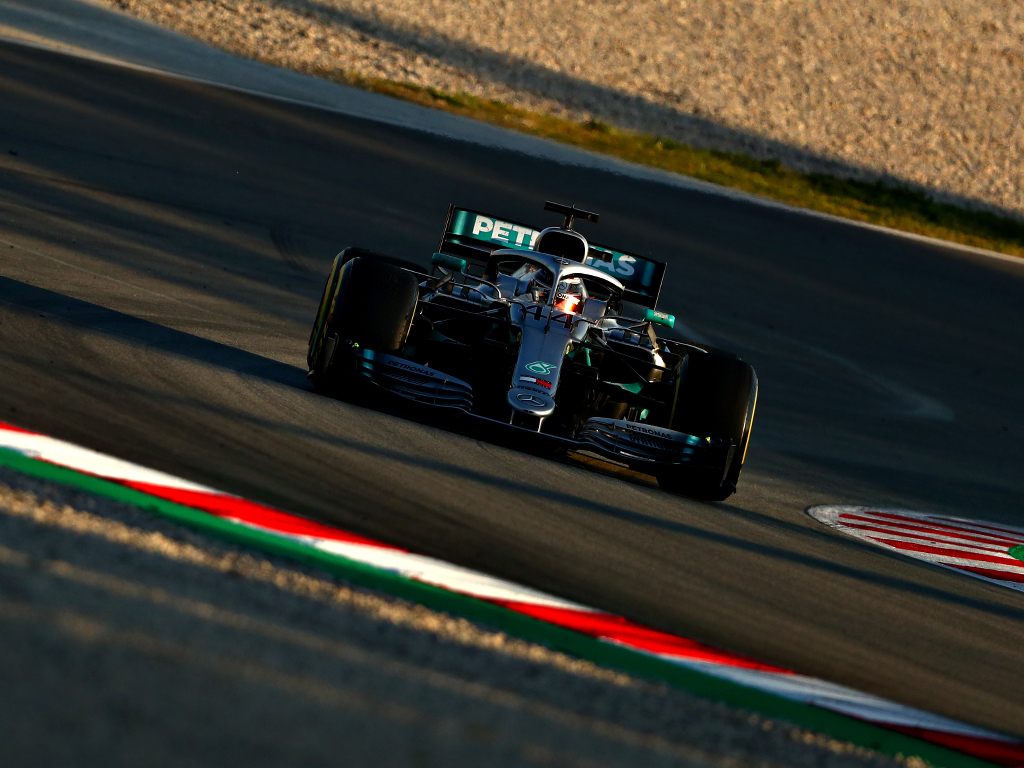 Red Bull gave Pierre Gasly some rather impressive wings!
Meanwhile, if you were wondering who is winning the aero rake grand prix, it's definitely @redbullracing pic.twitter.com/dLmY15YPIw

— Pirelli Motorsport (@pirellisport) February 28, 2019
Williams upped the ante…
Breaking news: @WilliamsRacing has just raised the aero rake game. Hard to see this one being beaten. pic.twitter.com/GtTnlzUfuY

— Pirelli Motorsport (@pirellisport) February 28, 2019
Renault and Nico Hulkenberg were enjoying their time in the sun out on track.
Getting up close and personal with the R.S.19 💛#RSspirit pic.twitter.com/22dE21nGy7

— Renault F1 Team (@RenaultF1Team) February 28, 2019
Kevin Magnussen was in action for Haas on what was a busy morning for the Dane.
It didn't, however, come without a small mistake or two.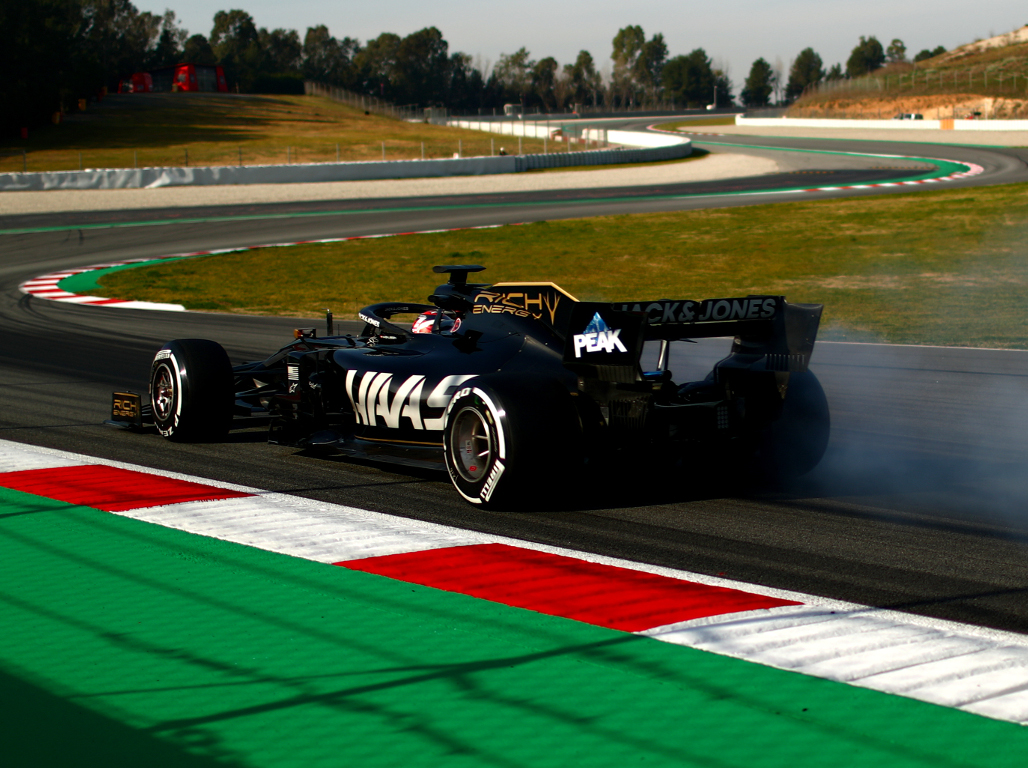 Hamilton, Gasly, Albon and eventually Norris all held down P1 at some stage of the morning.
A 1:17.084 was the time to beat from Norris an hour before the lunch break. The McLaren driver used the softest compound, the C5, to set his time.
Gasly was 0.007s slower!
— Lando Norris (@LandoNorris) February 28, 2019
Charles Leclerc fancied the challenge, smashing Norris' time with a 1:16.231, pace which blew Alexander Albon's 1:16.882, set just moments earlier, out of the water.
It's time to pause for lunch. And for thought, as we see the fastest lap times set so far this year. We're already quicker than last year's test and closing in on the 2018 pole. #Fit4F1 pic.twitter.com/wlKKHdIjnT

— Pirelli Motorsport (@pirellisport) February 28, 2019
After a strong morning, the young Canadian looked to make his last session before Melbourne count.
One more afternoon in the car for @lance_stroll ahead of our trip to Melbourne! #F1Testing pic.twitter.com/KWmIgP8ay8

— SportPesa Racing Point F1 Team (@RacingPointF1) February 28, 2019
It was an afternoon to forget for Gasly however, who fortunately walked away from his heavy crash at turn 9 unscathed.
Gasly lost it early on through Turn 9 and slammed into the barriers. He's okay. pic.twitter.com/HqbEfDRMAO

— Phillip Horton (@PHortonF1) February 28, 2019
And for your next job Roscoe, cook up a plan to catch these Ferrari's…
Roscoe inspecting the tyres. Yup he concurs they are too hard to bite 🤣 https://t.co/uJZXf1vO0L pic.twitter.com/7OWD3XSWpe

— Lewis Hamilton (@LewisHamilton) February 28, 2019
Things weren't going too smoothly for Romain Grosjean and Haas during the afternoon session.
Still no running from @RGrosjean this afternoon. An exhaust issue on the #VF19 was discovered during the lunch break. Work on-going in the garage. #F1Testing pic.twitter.com/E6GOWGLSt9

— Haas F1 Team (@HaasF1Team) February 28, 2019
Gasly's stricken Red Bull returned…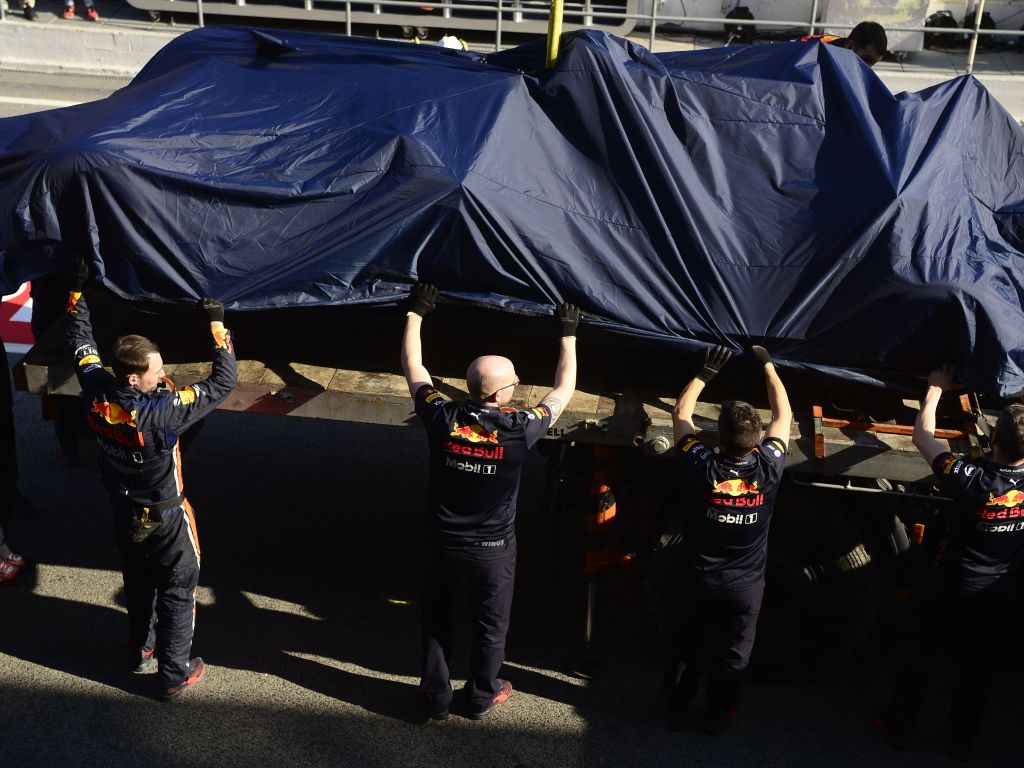 Considering how testing began for Williams, this milestone is quite the achievement.
100 up for @GeorgeRussell63! 🤜🤛

3 consecutive days over the century mark as we log valuable laps ahead of Melbourne 💪#F1Testing #GR63 pic.twitter.com/jcStKxg3b9

— ROKiT WILLIAMS RACING (@WilliamsRacing) February 28, 2019
You think?
It looks like @PierreGASLY's pre-season testing is over after the new Red Bull driver crashes in Barcelona >> https://t.co/F5X5drZFwd#F1Testing #F1 pic.twitter.com/1iWQCZyMaM

— Formula 1 (@F1) February 28, 2019
Stroll brought out the red flags with just over an hour to go as his Racing Point came to halt. That was the team's first stoppage in testing so far.
Red flag. Lance Stroll has come to a halt. It's Racing Point's first stoppage so far in #F1Testing. #F1 pic.twitter.com/TBxRa7txoO

— Lights Out ●●●●● (@LightsOutF1Blog) February 28, 2019
A solid effort from Haas to get the car fixed and ready for on-track action.
9-lap run complete for @RGrosjean – went out on the C3 from @pirellisport. #F1Testing

— Haas F1 Team (@HaasF1Team) February 28, 2019
The session ended on a sour note for Leclerc, as he pulled up at turn 9.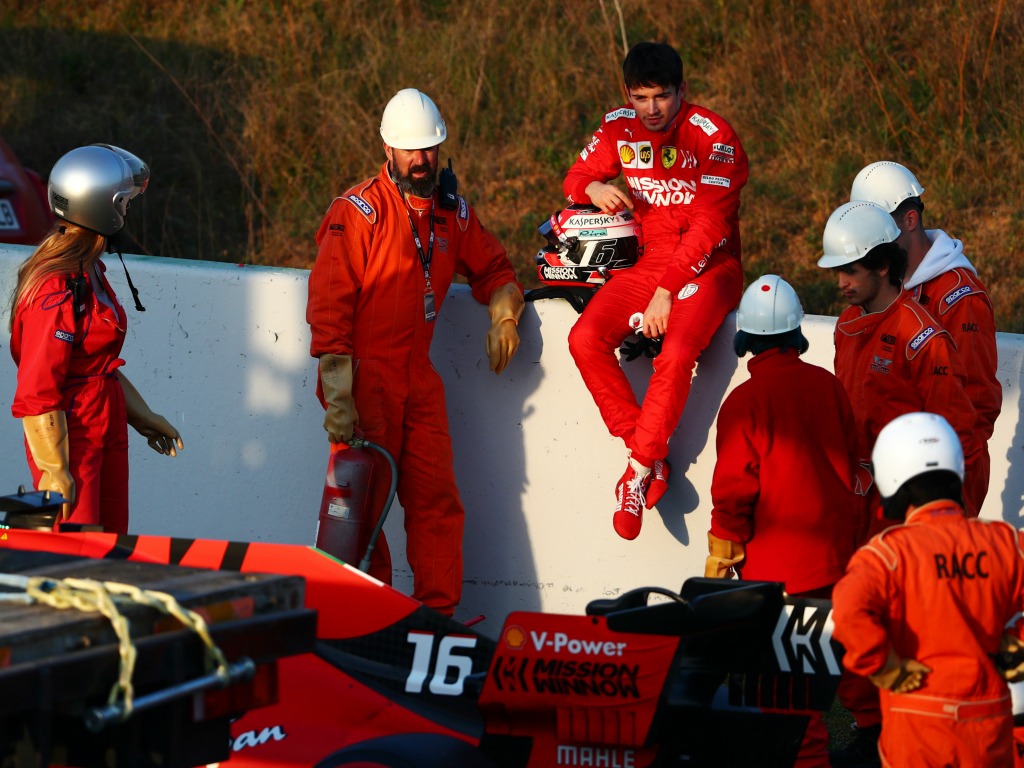 Follow us on Twitter @Planet_F1 and like our Facebook page.