Oil leaks for Mercedes and Red Bull, Stroll crashes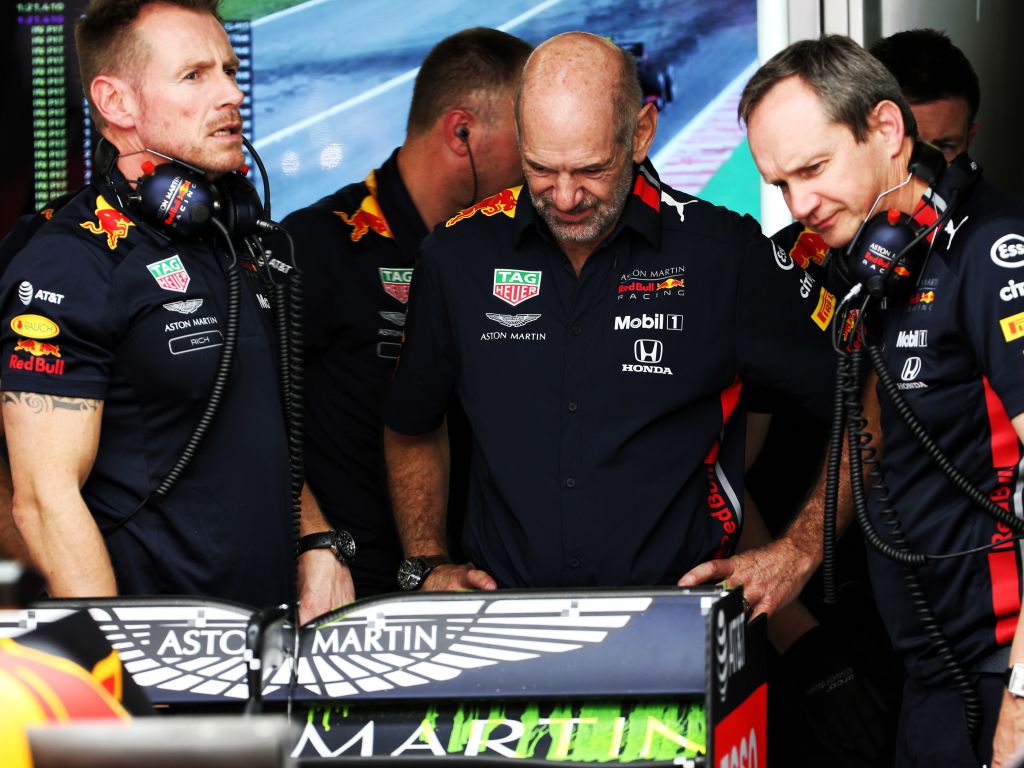 The first day of practice in Spain saw a heavy shunt for Lance Stroll, while Valtteri Bottas overcame adversity to claim a double P1 finish.
So without further ado, here is how Friday at the Circuit de Barcelona-Catalunya panned out…
Ferrari kicked the day off with a nice demonstration of their pre-session warm-ups.
Some warm-up exercises before pitstop practice. #AMuS #F1 pic.twitter.com/aCC2ktO2xG

— Tobi Grüner 🏁 (@tgruener) May 10, 2019
What makes you think that?
I can't quite be sure but I think they're supporting Max. #F1 pic.twitter.com/FmTa8Af1Jl

— Phillip Horton (@PHortonF1) May 10, 2019
'Maybe this is why Renault broke up with them, they're never on time'.
Ready and waiting, Barcelona! 🇪🇸#PoweredByHonda pic.twitter.com/pcFqv21gDd

— Honda Racing F1 (@HondaRacingF1) May 10, 2019
It took a while, but a 1:23.115 from Pierre Gasly gave us the first time of FP1 on the hard tyres. He swiftly improved to a 1:21.1.
Time to take off the tyre blankets 💪 Bulls are on track for FP1 at the #SpanishGP 🇪🇸 #F1 pic.twitter.com/KuJMVUjV8P

— Aston Martin Red Bull Racing (@redbullracing) May 10, 2019
It didn't take long for that time to tumble, with Sebastian Vettel taking over the P1 spot with a 1:18.8, while team-mate Charles Leclerc slotted in behind to make it an early Ferrari one-two.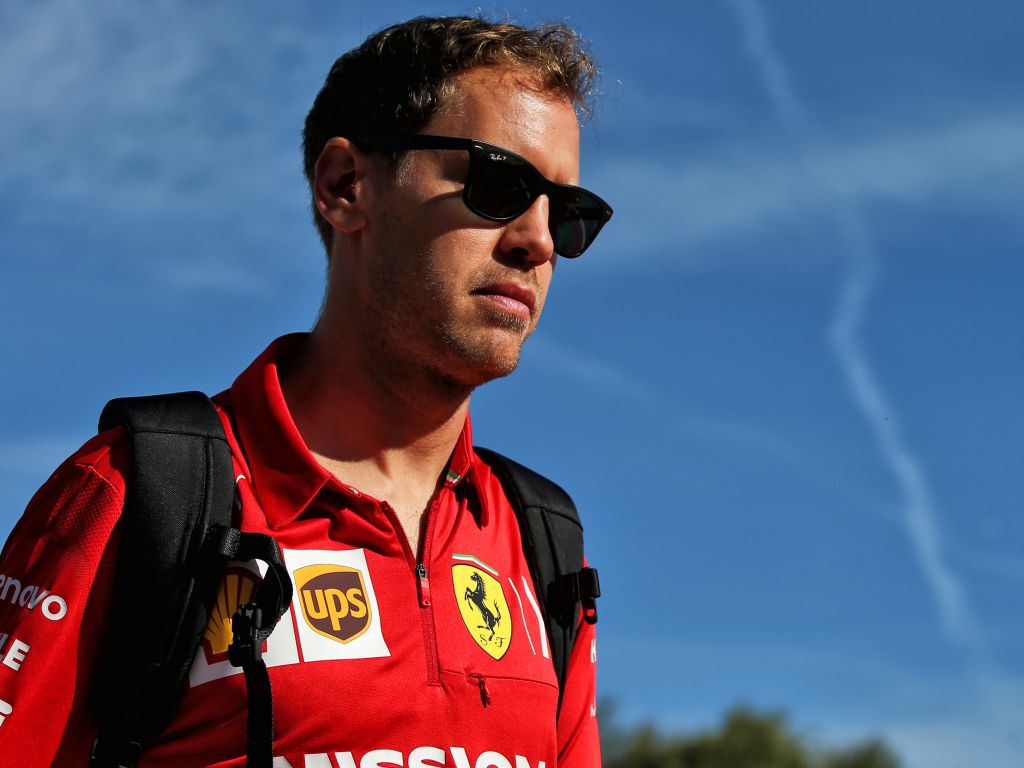 Valtteri Bottas went P3 – running the mediums as opposed to the Ferraris on the softs. But, the Finn wasn't having it all his own way, appearing to obstruct Verstappen in the chicane at the end of the circuit, before going for a spot of drifting.
(#F1 #SpanishGP FP1) Max Verstappen Neraly Hit Valtteri Bottas pic.twitter.com/Yat1J9Y1tk

— Formula1 Videos (MSVD) (@518mc) May 10, 2019
Daniel Ricciardo posted a 1:19.574 to replace Bottas in P3, a solid time for the Renault man, but Sky Sports F1 made sure he couldn't escape the stats.
Already speaking to Danny Ric about his three-place grid penalty for the Kvyat incident, then @SkySportsF1 rub it in with this beauty of a stat! #SpanishGP pic.twitter.com/tUTbPkekDD

— Planet F1 (@Planet_F1) May 10, 2019
Lewis Hamilton took the mediums for his first run – P18 not a familiar position for him as the clock ticked under 40 minutes. Perhaps he was more focused on modelling his new merch?
My Spanish GP Cap has now dropped guys 🤩🇪🇸 This was fun designing in its vibrant camo pattern print. These are limited edition and you can get hold of it by hitting this link
👉🏾 https://t.co/82loO7hZWY @MercedesAMGF1 #ad pic.twitter.com/wUBGd68wPE

— Lewis Hamilton (@LewisHamilton) May 9, 2019
Haas moved into their qualy runs with Romain Grosjean recording a real eye-opener. His 1:18.943 put him just half a second behind pace-setter Vettel. Though he would push a little too hard a few laps later – earning him a trip into the gravel.
That's a quick lap from @RGrosjean! 🔥

⏱ 1:18.943 puts him P3!#HaasF1 #SpanishGP #FP1

— Haas F1 Team (@HaasF1Team) May 10, 2019
With under 30 minutes to go Mercedes cranked it up – Bottas set the new fastest time of the session on the softs with a 1:17.990. Hamilton couldn't get anywhere near on the same compound and he was quick to slate the rear tyres on team radio.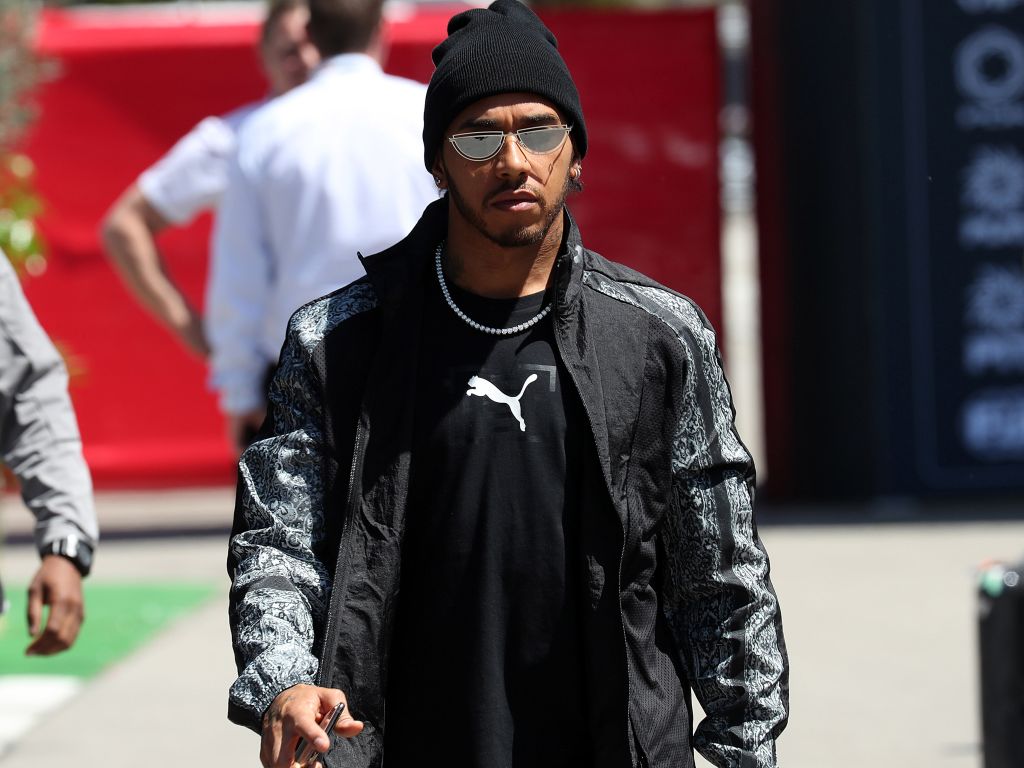 Vettel and Leclerc both improved, with the German getting Ferrari to within a tenth of Bottas' time. But, everyone's a critic.
— Gurps Jandu (@GurpsJandu) May 10, 2019
Verstappen's session came to a premature end with a suspected oil leak. The same fate then appeared to befall Bottas.
Verstappen's session has ended early due to what appears to be a pic.twitter.com/XbGlYXvsIW

— F1 Racing (@F1Racing_mag) May 10, 2019
Bottas would end FP1 fastest, but both Ferraris were within 0.23s. There was also just enough time for Lance Stroll to get the session red flagged when a few centimeters of grass sent the Canadian into the barriers at turn 9.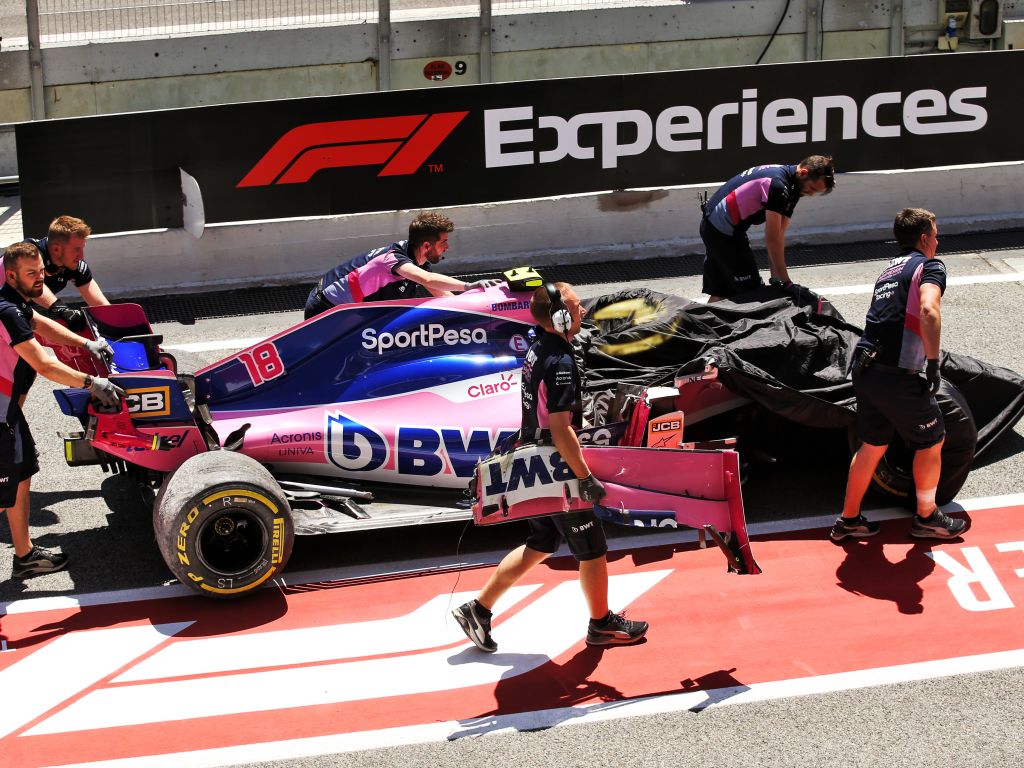 Ferrari think they can catch us? They weren't even ahead in FP1 this time! It was time to see what response the Scuderia had as the green light got FP2 underway.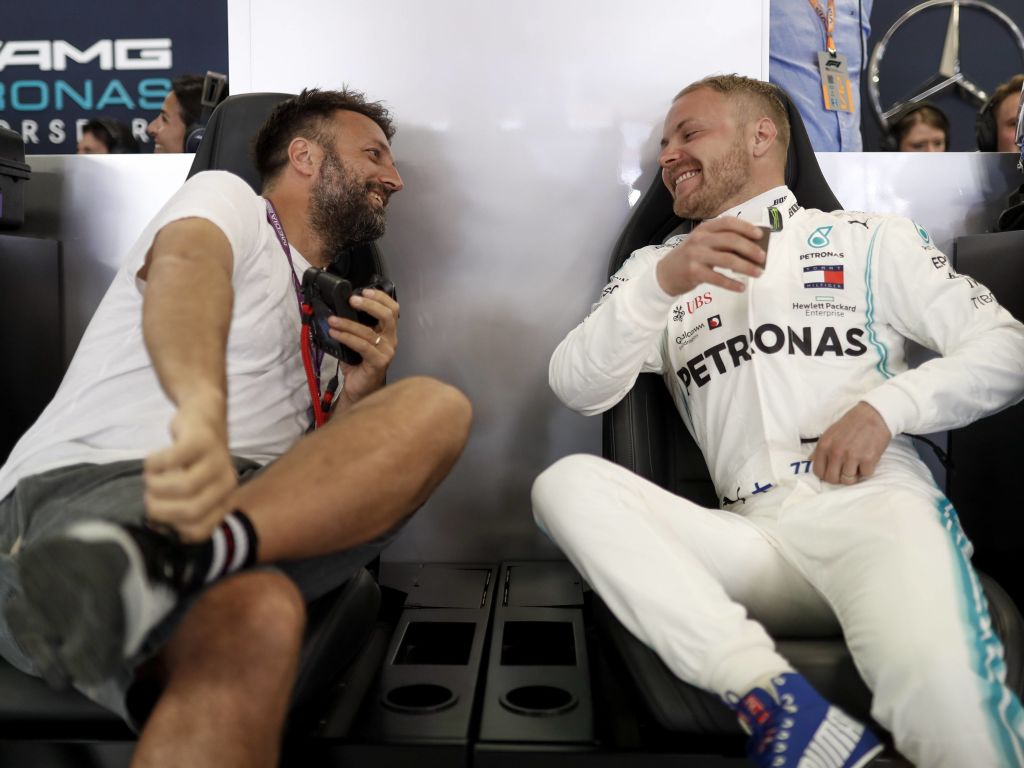 Grosjean needed just a few minutes to visit his old friend the gravel trap once again.
Romain Grosjean tiptoeing onto the gravel 😯#SpanishGP 🇪🇸 #F1 pic.twitter.com/YTSgHATXc1

— Formula 1 (@F1) May 10, 2019
Next up was Robert Kubica who spun on his way into the pit lane entrance, things just aren't going how he would have liked since his Formula 1 return.
🔄 Robert Kubica spins coming out of the chicane

"I have cold tyres" the Pole tells his Williams team over the radio #SpanishGP 🇪🇸 #F1 pic.twitter.com/bbnqV0ktLP

— Formula 1 (@F1) May 10, 2019
Vettel again set the benchmark early in FP2 on the mediums, before that pesky Bottas pumped in a 1:18.2 on the same compound to go three tenths quicker. Not content, the Finn would soon increase that margin to 0.7s.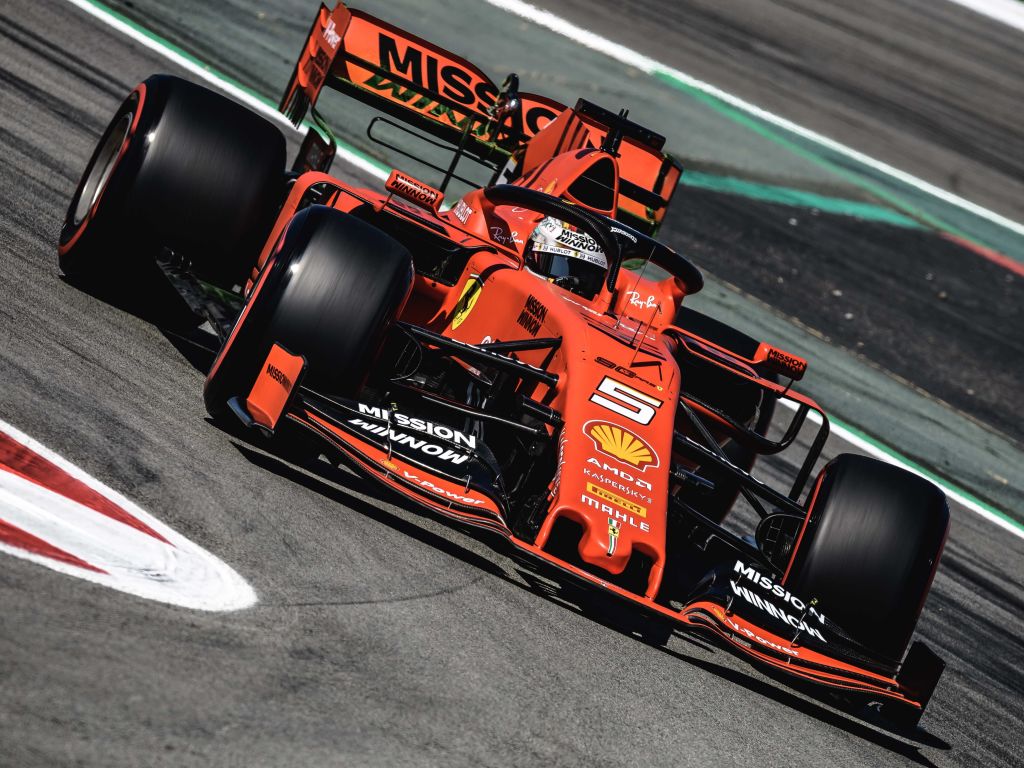 Although George Russell was running the softs, the Williams driver at one stage made it up to P12, those updates looked to have given the strugglers a much-needed boost.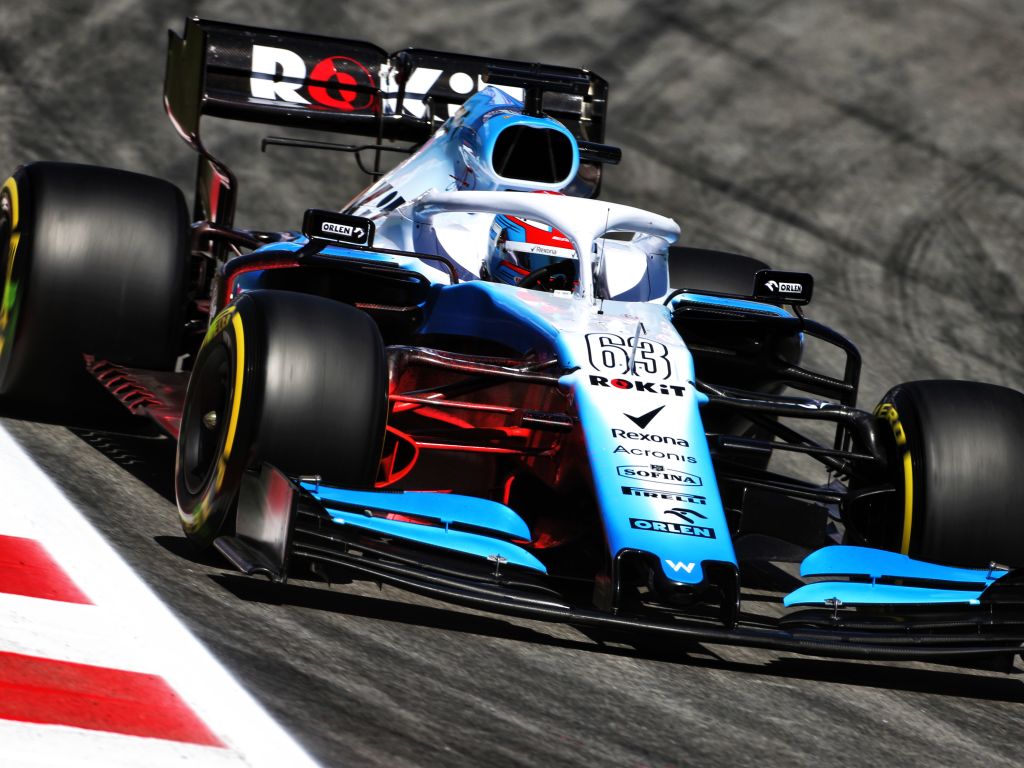 As we dipped under the hour mark, Vettel put himself back on top with Leclerc only 0.027s off his team-mate.
FASTEST SECTORS: Ferrari 2-1 Mercedes#SpanishGP 🇪🇸 #F1 pic.twitter.com/Q36H5e0VVB

— Formula 1 (@F1) May 10, 2019
He's back…
Big hand to the crew for getting @lance_stroll back up and running for #FP2! 👏#Teamwork at its very best right there folks 🤜🤛#MakeItCount #F1 #SpanishGP pic.twitter.com/ZxQ91P9zA8

— SportPesa Racing Point F1 Team (@RacingPointF1) May 10, 2019
With Haas looking mighty, Red Bull need Pierre Gasly to find some pace. 40 minutes to go and he trailed team-mate Verstappen by half a second.
With Hamilton struggling for balance in his W10, we can only imagine Bottas' reaction when the Brit put in a 1:17.4 to go just a tenth behind.
What are you looking at? #F1 pic.twitter.com/lPkFP1h3Yv

— Planet F1 (@Planet_F1) May 10, 2019
Ferrari continued to be fast through the speed trap, but as the day's action entered its final half hour, they were tasked with finding 0.3s to reel in the Silver Arrows.
That new @ScuderiaFerrari engine seems to be working okay#SpanishGP 🇪🇸 #F1 pic.twitter.com/y2CSDKIyce

— Formula 1 (@F1) May 10, 2019
With the long runs well underway, Toto Wolff left the garage for a look at what was happening on-track.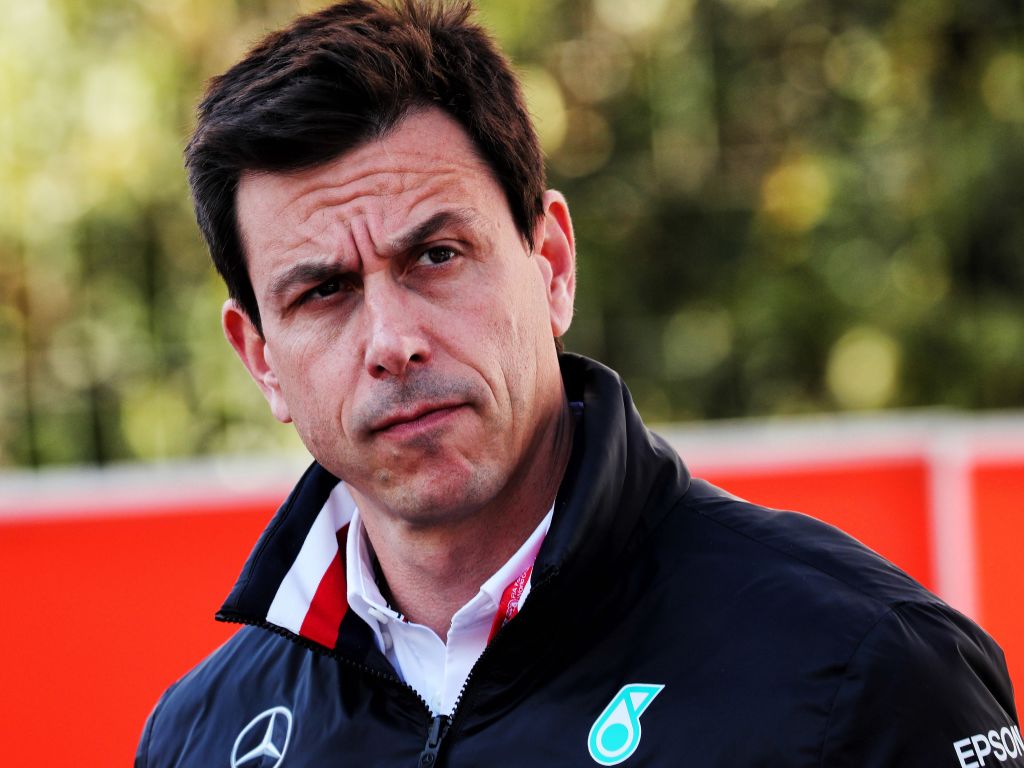 Cheers for the graphic Haas, we were struggling to get our heads around that.
Romain in for a quick change too! He'll end the session back on the white hard tires. #HaasF1 #SpanishGP #FP2 pic.twitter.com/d9kI4aiRcC

— Haas F1 Team (@HaasF1Team) May 10, 2019
Another P1 for Bottas, with Hamilton 0.049s behind in P2. No Friday sandbagging for Mercedes this time – if they were then everyone may as well pack up and go home.
🏁🇪🇸 FP2 Result:

1. Bottas (1:17.284)
2. Hamilton (+0.049)
3. Leclerc (+0.301)
4. Vettel (+0.389)
5. Verstappen (+0.751)#SpanishGP #F1 pic.twitter.com/BmaVwX83Gt

— Lights Out ●●●●● (@LightsOutF1Blog) May 10, 2019
Follow us on Twitter @Planet_F1 and like our Facebook page.