We're now six races into the 2020 Formula 1 season, and at this stage we are starting to get a clear picture of the grid.
It seems that Lewis Hamilton is well on his way to matching Michael Schumacher's record of seven World Championships, an achievement few thought would be equalled.
Max Verstappen appears to be the only driver who can spoil Hamilton's party, but if the Dutchman is to do the seemingly impossible then Red Bull must find an extra few tenths on race day to truly make things competitive. That Verstappen win at Silverstone apparently was only a blip after the Mercs identified their errors and dominated again in Spain.
Elsewhere, the likes of Ferrari and Alfa Romeo look lost, while Racing Point look like very strong contenders to take McLaren's 'best of the rest' crown.
But within all those battles, which drivers are the ones really making a difference, and who needs to up their game?
In the first of two parts, PlanetF1 analyses the five biggest strugglers of the 2020 season so far.
Daniil Kvyat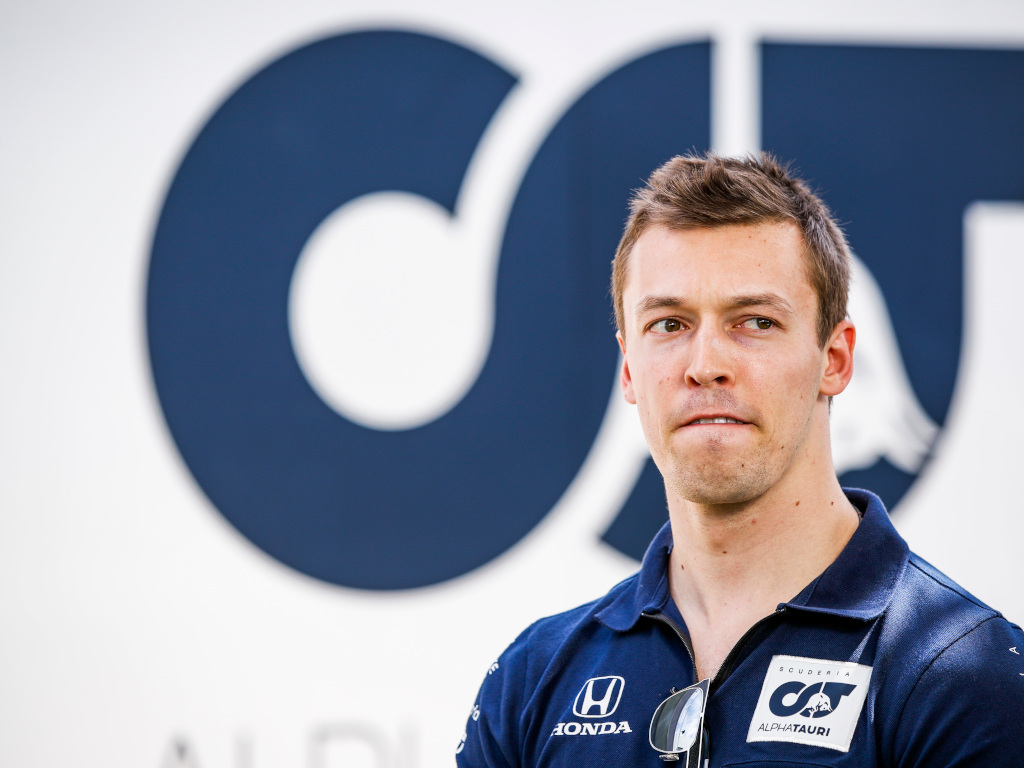 It was just last season that Kvyat was saying how he is living proof to AlphaTauri team-mate Pierre Gasly that a driver can hit rock bottom in the Red Bull programme and rise again.
Hired, promoted, demoted, fired and re-hired, Kvyat has seen it all, but if he isn't careful then he could be heading for the exit door again.
The Drivers' Championship paints an alarming picture in itself with Gasly sporting 14 points to Kvyat's two, but even if you dig deeper it's clear that Kvyat is getting battered from all angles.
Only twice this season has Kvyat finished ahead of Gasly on race day, and he is yet to outqualify his team-mate this season. In fact, Kvyat is yet to make it to the final stage of qualifying whereas Gasly has failed to reach Q3 only twice.
Kvyat is no slouch. This is the man who beat Daniel Ricciardo in the 2015 Drivers' Championship at Red Bull – the same Daniel Ricciardo who the year prior had dominated Sebastian Vettel coming off a streak of four World Championships in a row.
But achievements from five years ago will hardly mean anything to Red Bull – you're lucky if they even consider performances across one full season – and with Honda protege Yuki Tsunoda eyeing up an AlphaTauri seat for 2021, Kvyat must act fast because right now it's as clear as day which seat the Japanese racer would be getting.
Kimi Raikkonen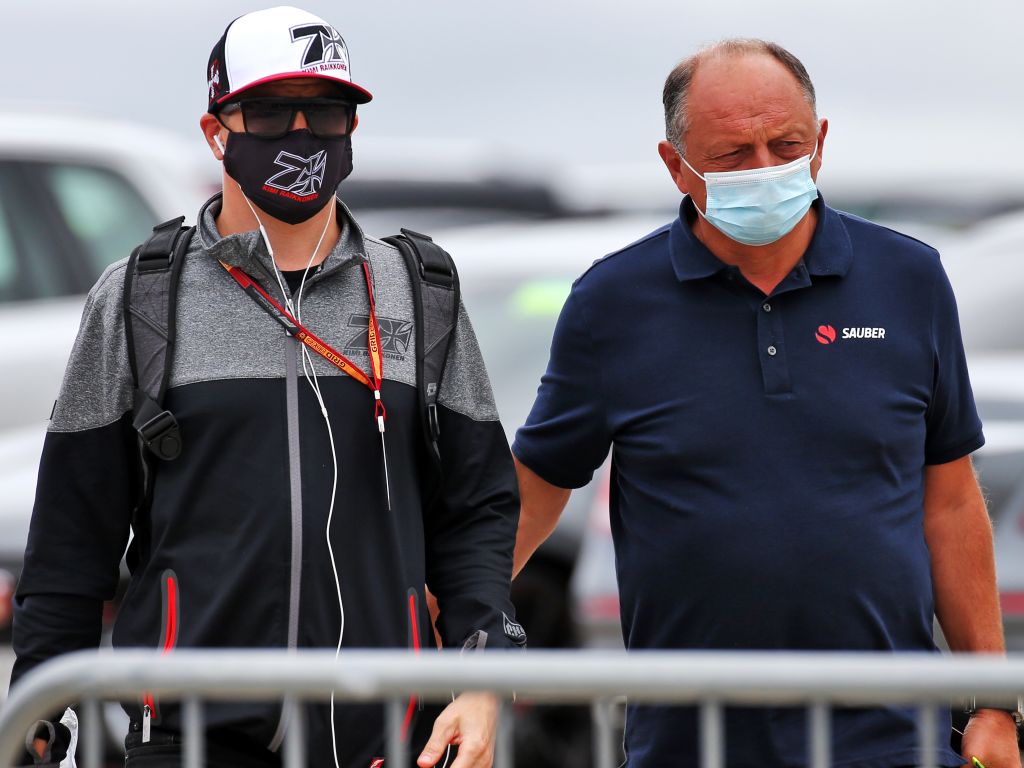 At the Spanish Grand Prix, Raikkonen became the most experienced Formula 1 driver in history in terms of race distance driven, but the odds of 2020 being his final season are being slashed continuously.
The situation is simple for Raikkonen now – Formula 1 is his hobby and when he stops enjoying it, he will retire.
And,, after six races, Alfa Romeo have been left in danger of getting cut adrift at the back. Raikkonen did make it into Q2 for the first time this season at the Spanish GP, but P14 in the race means he is still without a World Championship point.
"Too f***ing slow" was his blunt assessment of the team's predicament after the Finn qualified P20 and last for the 70th Anniversary GP, and with Alfa Romeo acting like somewhat of a junior team for Ferrari, it's increasingly likely they will call upon one of their prospects to take Raikkonen's seat for 2020.
Fellow Finn Mika Salo has already suggested F2 star and Ferrari Academy member Robert Schwartzman.
But let's not forget that Raikkonen is a former World Champion with 21 wins and 103 podiums to his name.
There are few people more qualified for the job of pulling Alfa out of this rut than Raikkonen. The question is, does he have the motivation to do so?
Valtteri Bottas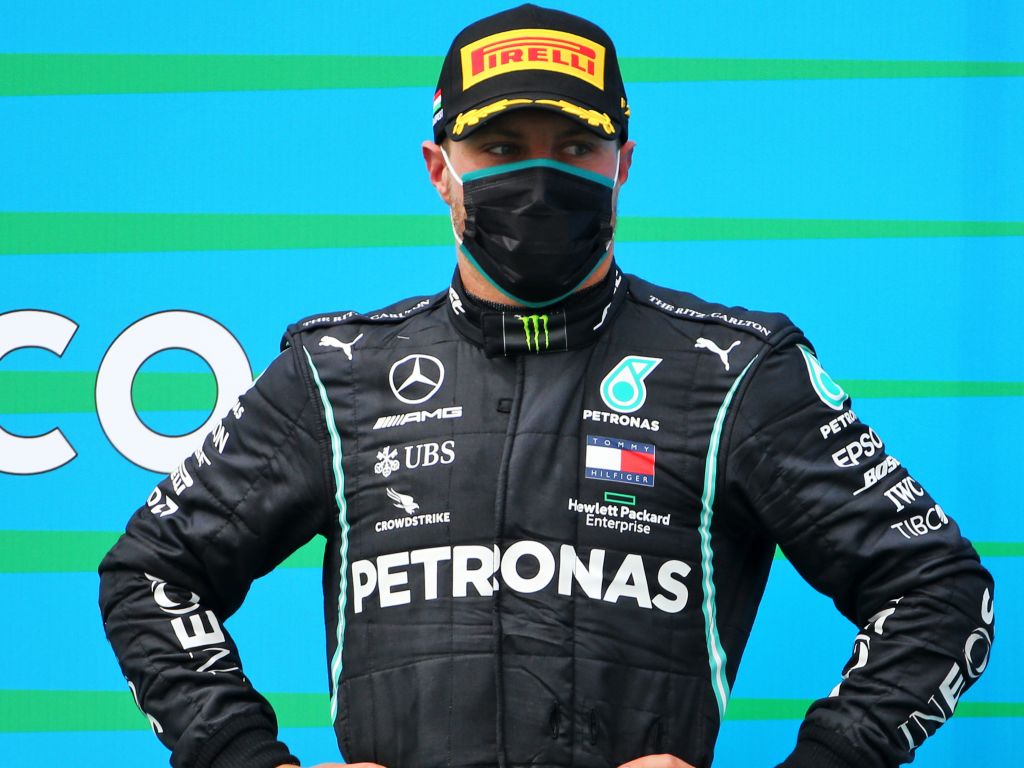 For a list of 'strugglers' it may initially seem somewhat harsh to have the guy who is P3 in the Drivers' Championship on here, but with the dominance Mercedes have enjoyed this year anything below P2 is very disappointing.
Sure, if Bottas hadn't have dropped out of the points at the British Grand Prix due to a tyre failure then he may well be in that position, but even without that big piece of bad luck, 2020 is shaping up to be another season when the Finn has no answer for the form of Lewis Hamilton.
Qualifying hasn't been a problem, every Q3 session has been exciting for the fact that nobody knows which Mercedes driver will grab pole, and Bottas does have two pole positions under his belt.
But ever since Bottas dominated the opening race in Austria – the same race where Hamilton had a rare off day and picked up a penalty for punting Alex Albon off the track – the fortunes of Hamilton and his team-mate couldn't have been more different.
Hamilton has responded by finishing no lower than P2 ever since, winning four of those five races, whereas Bottas has finished in P2 only once.
A poor start at the Spanish Grand Prix saw him drop to P4, and he was unable to make any gains on P2 runner Max Verstappen later in the race despite having softer and fresher tyres, ultimately having to settle for P3.
A new contract was in the bag for Bottas early on, so he doesn't have that excuse that he used last year for his faltering form, while his admission after six races that the title is "drifting away" from him is the complete opposite of the mind games that he keeps getting told to play, although he continues to refuse.
Nico Rosberg has told him on several occasions that he needs to get inside Hamilton's head, and when the only driver who has denied Hamilton since 2014 is giving that advice it's advisable to listen.
Bottas has made it clear though that he will continue to do things his way, but six races in he is 43 points behind Hamilton in the drivers' standings and six adrift of Verstappen.
So once again, it isn't working.
Sebastian Vettel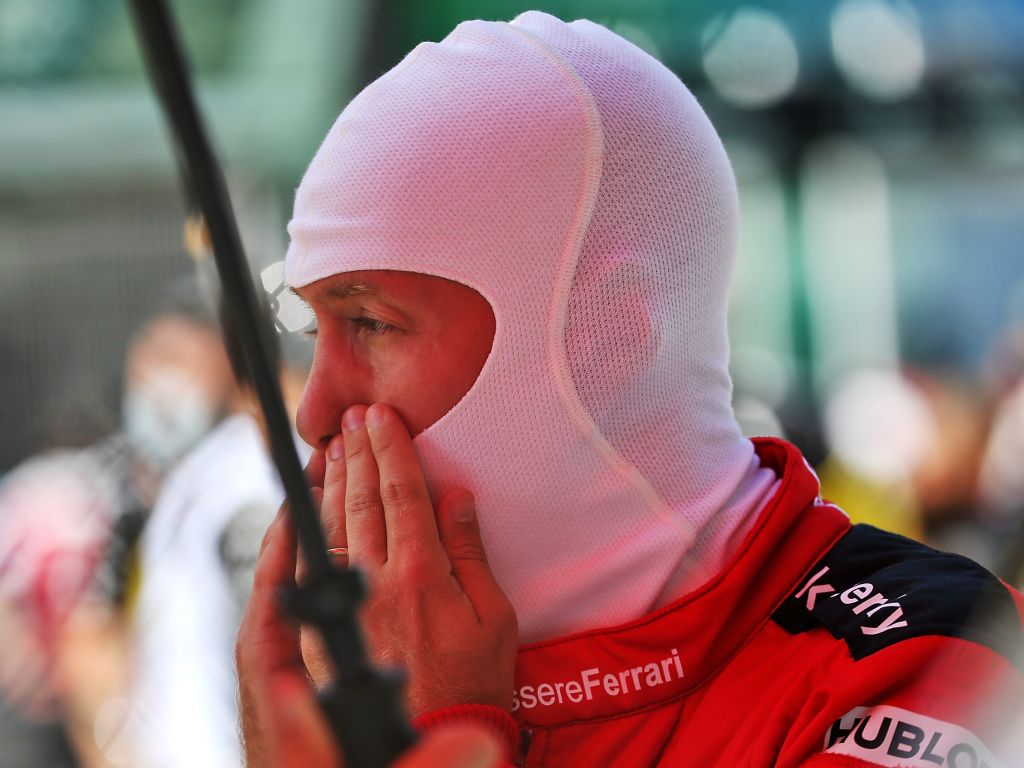 The four-time World Champion is certainly in a difficult situation knowing he will depart Ferrari at the end of 2020, a decision taken out of his hands by the team, and with their long-term faith behind Charles Leclerc, Vettel must be feeling like a stranger in his own home.
As Hamilton quite rightly pointed out, it can't be nice knowing you're not wanted.
But regardless of what may or may not be going on down at Ferrari, if Vettel is trying to prove that he can still be a race winner, searching for a race-winning car for 2021, then he isn't going about it the right way at all.
He has already wiped out his replacement for next season Carlos Sainz once, and almost did it again after an unforced spin at Silverstone.
He also spent the full race weekend of the 70th Anniversary Grand Prix, also at Silverstone, outside the points.
There is no doubt that the SF1000 is a real handful and far below the standards expected of a Ferrari Formula 1 car, but Leclerc has got the best out of it and taken his opportunities to score two podium finishes.
Meanwhile, Vettel has a best finish of P6 and finds himself P11 in the Championship with 16 points, compared to Leclerc's 45.
And let's not forget, Vettel's contract in its final year still sees him on a far higher salary than Leclerc, so the spins and underwhelming results show why Ferrari didn't feel it was an investment worth continuing with.
Vettel's decline has been ongoing since the second half of 2017, though an improved showing at the Spanish Grand Prix gave him hope.
The seats for 2021 are getting filled up. Racing Point, soon to be known as Aston Martin, seem the last viable option, but on his current form Vettel isn't doing anywhere near enough to prove to them that it is worth the costs of tearing up Sergio Perez's contract and forfeiting his sponsorship money in favour of Vettel's services.
Alex Albon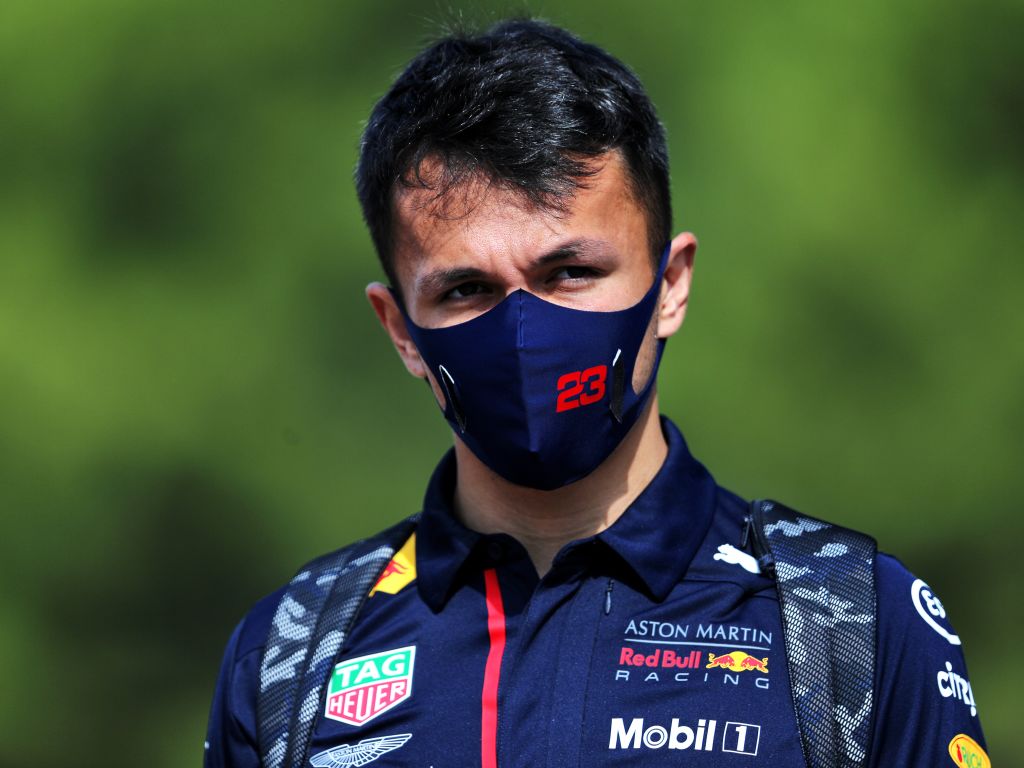 Oh Alex, where do we start? It's beginning to look like a Pierre Gasly situation all over again.
The back half of 2019 showed promise for Albon after he swapped his Toro Rosso seat for Gasly's Red Bull one, but in 2020 when he was expected to really push on with a pre-season under his belt, it has actually turned out the exact opposite.
Over one lap Albon has regularly been over half a second slower than Verstappen, a colossal gap by Formula 1 standards, while he has also missed out on Q3 twice.
His race pace has been a positive, cutting through the midfield order as he looks to undo the damage of qualifying, though when he did qualify P6 to give himself a better starting spot for the Spanish Grand Prix, a terrible strategy from Red Bull left him battling the midfield runners again as he was lapped by his team-mate.
Albon has at least finished in the points at five of the six races this season, missing out only in Austria where he could have won if it wasn't for his latest clash with Hamilton. But his performances are just a class below Verstappen's right now, and that is reflected by the 55-point gap between them in the Drivers' Championship.
Verstappen is becoming the team-mate killer, and while it's a daunting task for anybody to get close to him in the team that has been moulded around the Dutchman, Red Bull still need a reliable number two to join Verstappen's fight with Mercedes and open up new strategies and tactics for the team.
Red Bull have consistently defended Albon, saying the team need to improve alongside the British-Thai driver, but Gasly can vouch for how far that public support gets you.
The question is, do Red Bull have an alternative? The junior programme isn't flooded with talent like it once was. Sebastian Vettel, Daniel Ricciardo and Carlos Sainz are established Formula 1 names who have walked away, and putting Gasly back in the RB16 would probably be their only option aside from continuing with Albon if they won't look outside the programme.
Albon simply must turn the situation around in the next stage of the season. Red Bull seemingly have no choice but to continue with him – but that needs to be because Albon is irreplaceable, not because they have no other choice.
Follow us on Twitter @Planet_F1 and like our Facebook page.