What a couple of weeks it has been, but testing is over, and fans around the world now have their sights set firmly on Melbourne.
Once again there was no shortage of on-track action, as the 10 teams took their combined lap total to 8,845, from the 4,270 they had signed off with after the first week.
Talking points were also easy to come by: The Mercedes and Ferrari mind games, Pierre Gasly working Red Bull's mechanics into the ground, or even the group of drivers now talking up the 2019 aero updates – they've changed their tune.
Hell, even Lewis Hamilton's dog Roscoe almost left Barcelona toothless.
Roscoe inspecting the tyres. Yup he concurs they are too hard to bite 🤣 https://t.co/uJZXf1vO0L pic.twitter.com/7OWD3XSWpe

— Lewis Hamilton (@LewisHamilton) February 28, 2019
But, for all the big talking points, we've narrowed it down to five, so let's get on with it…
Ferrari/Mercedes mind games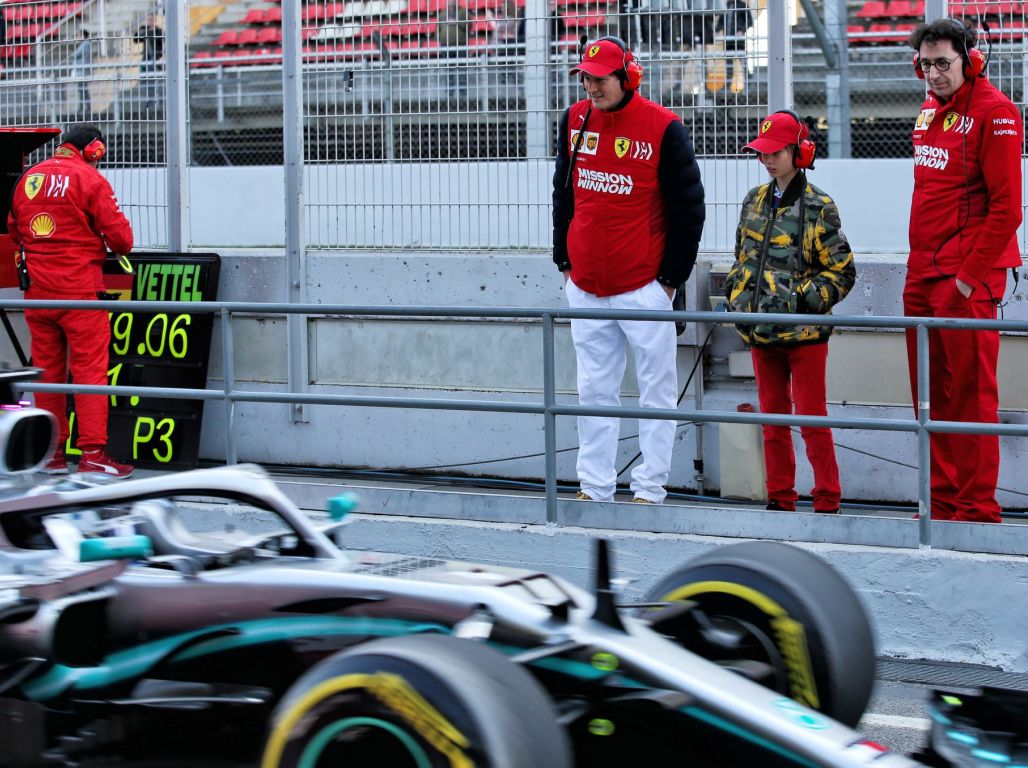 Spot anything you like, Mattia?
The second test really was dominated by this issue – are Ferrari ahead of Mercedes, or are the Silver Arrows just holding back them horses for the season opener in Melbourne?
Well, it seems that everybody has weighed in on the debate, and there is very little in common across the responses.
Mercedes brought a big aero update with them for week two, and while it improved the handling and balance issues of the W10, Valtteri Bottas claimed it wasn't enough to match the Scuderia.
Lewis Hamilton joined in, talking of a 0.5s gap between themselves and the Ferrari, before he went and pumped in 1:16.224 on the final day, 0.003s shy of Sebastian Vettel's 1:16.221, a time set on the same day, on the same tyres, and the fastest lap of testing overall.
Perhaps that is why Ferrari principal Mattia Binotto refused to add further fuel to the fire, saying: "I believe that Mercedes will be very strong in Australia, and I think that it will be completely wrong to think that today [day 8] we are faster than them."
Mattia probably hit the nail on the head when he mentioned Australia. We know Mercedes and Ferrari are the top two, and they are rightly favourites to take the Drivers' and Constructors' titles, either between them, or as a clean sweep.
Five consecutive title doubles are in the bag for Mercedes, putting them level with Ferrari's achievements. But, in a year where Mercedes could win a sixth to rip that record completely away from their rivals, are they really going to be as far adrift as Hamilton and Bottas are making out? Surely not.
Too much, too soon for Pierre Gasly?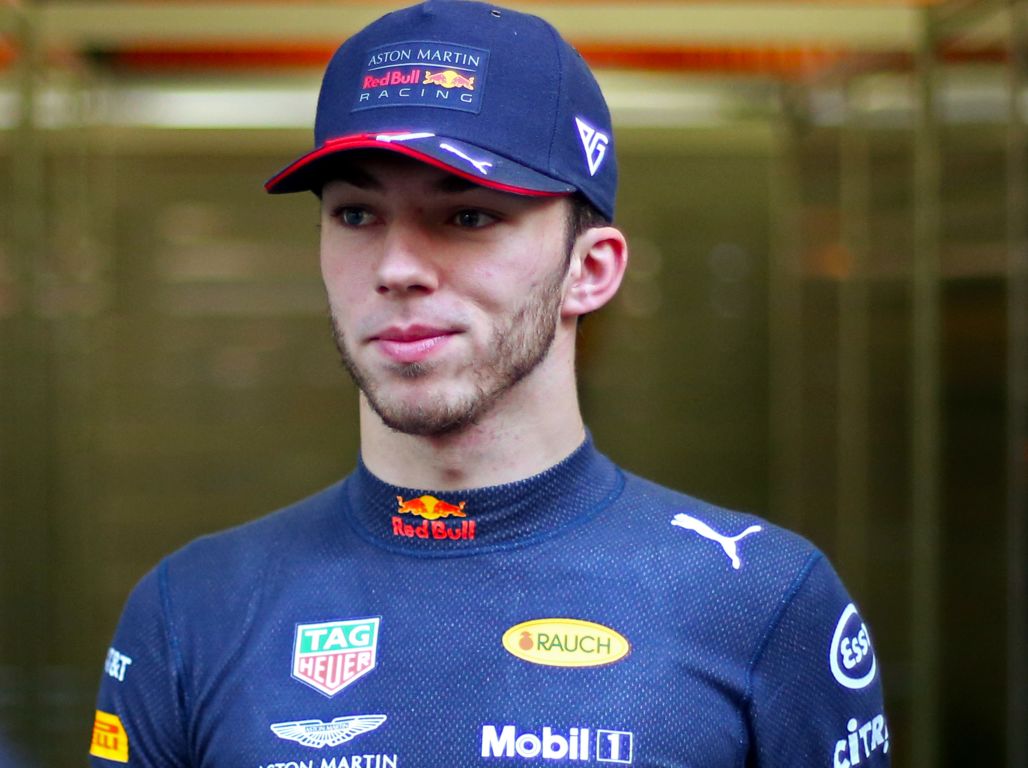 Cast your mind back to when Christian Horner uttered these words…
He said: "Pierre is a very quick driver and it is up to us to give him a little bit of time to get up to speed."
"It is faster than we would have originally liked to elevate him into the team, so Max will be very much taking on the role of the experienced senior driver and Pierre is going to have to go up against a very competitive team-mate."
While the youngster needs a lot more time than two weeks of testing, it cannot be ignored that he has crashed the Red Bull – twice.
The Frenchman had 65 laps on the board on his last day in the RB15 before Australia on Thursday, but his day came to an abrupt end when crashing into the barrier at the very fast Turn 9 at the Circuit de Catalunya.
Unfortunately, it was on his first day in the RB15 when just as he was closing in on 100 laps, he crashed out at Turn 12 with roughly an hour left of the afternoon session.
Speaking after his second incident, he said: "I'm feeling sorry for the guys, they've got a long night ahead of them."
But for how much longer will the mechanics respond with 'it's fine', before they get fed up of no tea and biscuits in front of the TV on an evening, and say 'actually, Christian was right, it is too soon'.
We're by no means writing Gasly off in these very early stages. But, those crashes have planted a very tiny seed.
Is overtaking now easier?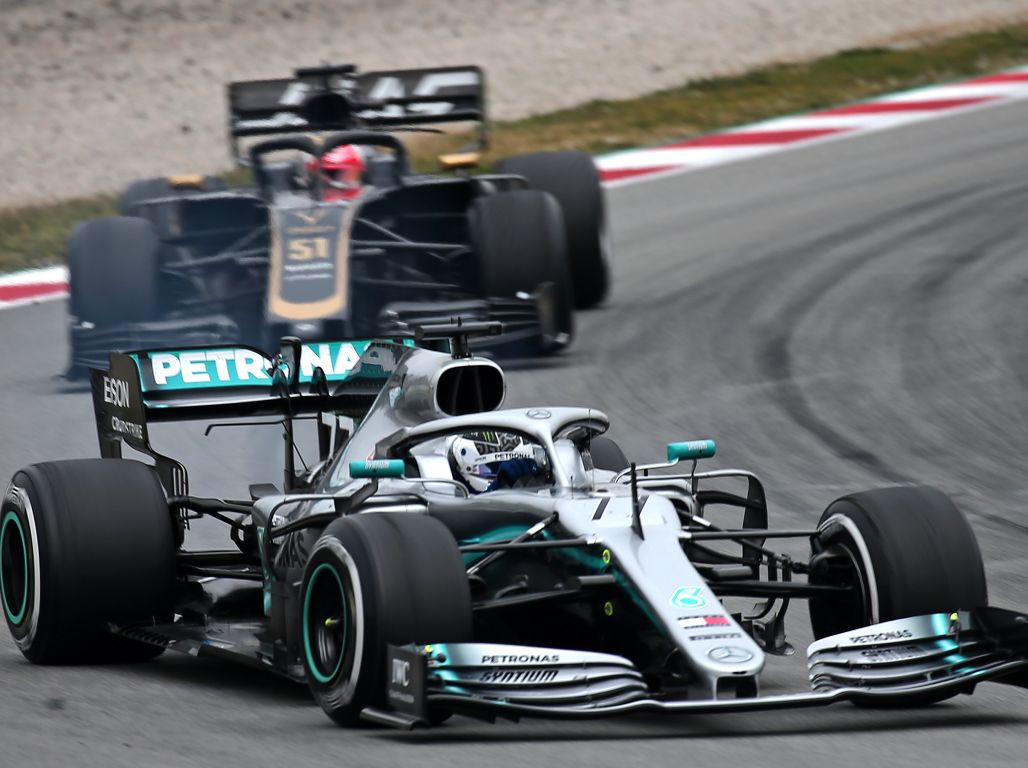 Yes 2019 is going to be different from an aerodynamic point of view. And no don't close the tab, we promise not to throw the details at you again as we can imagine it is getting rather repetitive by this stage.
But, the basics are, these aero changes have been made to allow cars to follow each other better, with the larger rear wing/DRS flap designed to make overtaking easier.
In the lead up to testing and in the early stages, the claims from up and down the paddock were the same: it's not going to work.
However, then came along a few important faces to counter that. It started with Daniel Ricciardo, who after following another car in testing said: "It actually seemed alright.
"At the time I was lapping quite a bit quicker, and I don't know what car it was, so I assumed they had more fuel.
"Maybe that is why it was easier for me to follow, but if that was a like for like it felt better.
"But I don't want to get too excited. We are still going to feel it, don't get me wrong.
"But I would like to think that was a sign that we would feel a bit of an improvement."
So, more a suggestion of hope, rather than a statement of satisfaction, but the evidence got a little stronger when K-Mag said this…
He said: "There were so many people, even guys from here, that when the car was just in the wind tunnel and before we put the cars on track, a lot of people were saying that it wouldn't make any difference.
"But following a car today I felt a big difference. You know, it felt completely different. I could actually follow. I was a lot faster than the guy I was following and I passed him."
And when Sergio Perez praised Formula 1 chiefs for doing an "incredible job" with the new rules, it appeared the tide had turned.
Now, we look to Melbourne, on a track where it has been notoriously difficult to overtake, where we will start to find out if this excitement was for good reason.
The midfield battle looks fierce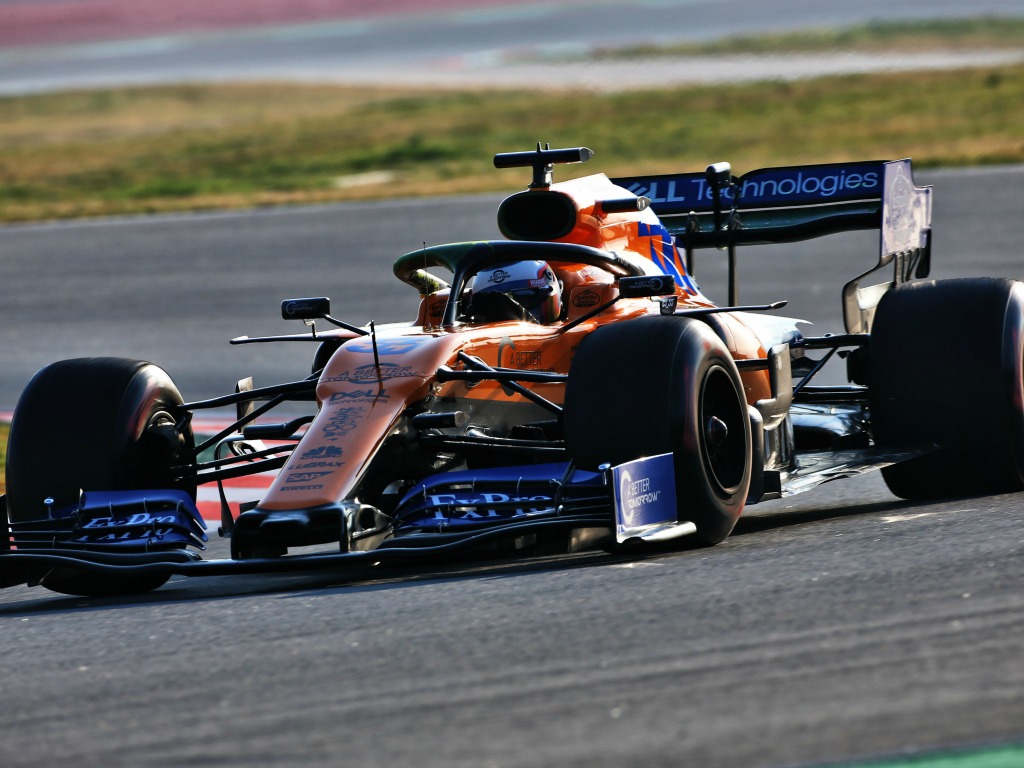 There has been a lot of talk about the midfield pack and how they potentially have moved closer to each other, and the top three above them.
And it makes sense. Alfa Romeo have the backing of Ferrari and one of the sport's greats in Kimi Raikkonen at the wheel. Racing Point have new owners who aren't short of a bob or two, and a nice new title sponsor in the form of SportPesa.
Haas also have the slightly cuckoo but committed Rich Energy behind them, McLaren are benefiting from the improved Renault engine and, on first impressions, a better car, while the French manufacturer themselves have put together the impressive combo of Ricciardo and Nico Hulkenberg.
Testing served to only further support this theory, with Hulkenberg's 1:16.843 making Renault the third fastest constructor in testing. However, he was only 0.4s ahead of Kimi Raikkonen's best effort which put Alfa Romeo in only P8.
We cannot and will not get too bogged down in the numbers, especially when it comes to assessing McLaren's credentials. They finished second quickest in pre-season last year and we all know a pretty flat campaign followed.
But every team bar Williams do seem to have solid grounds for optimism for what looks to be very competitive year ahead.
Speaking of Williams…
Williams recover, but still look doomed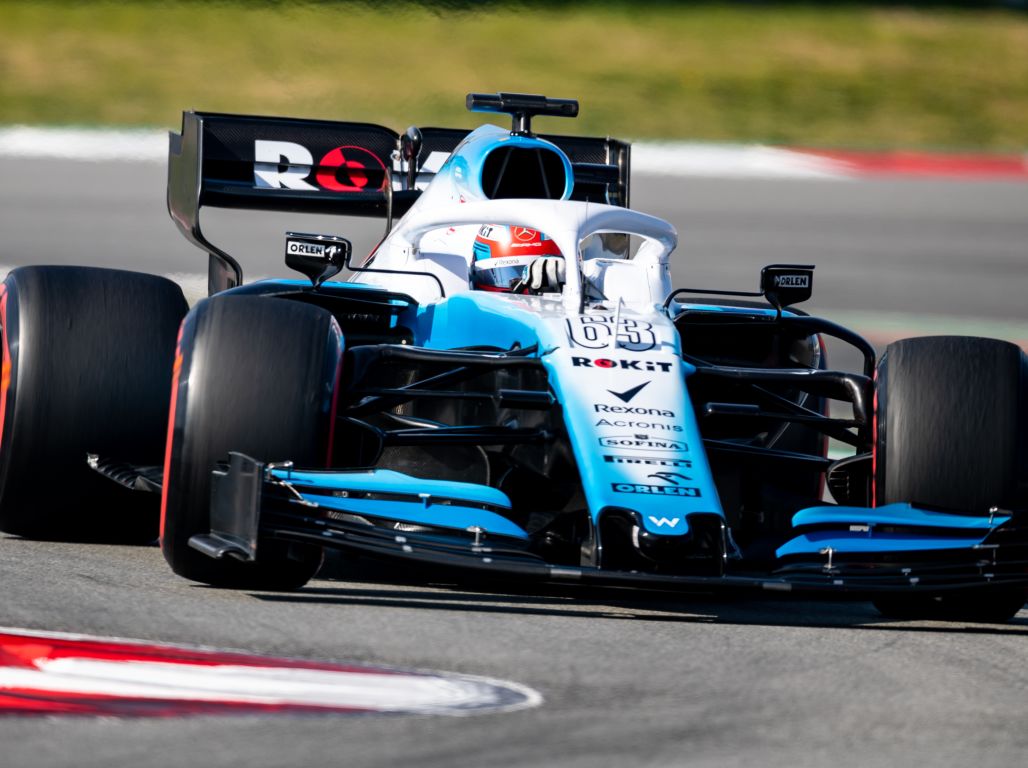 After missing almost the entire first week of testing, fans were delighted to watch Williams run consistently during week two. In fact, the team achieved three-straight days of 100+ laps, with Robert Kubica completing another 90 laps on day 8.
However, the car has issues, which Kubica spoke of after the final day.
"Unfortunately the car was not representative to what it should be." he explained.
"This had a big impact on our test, our running programme today.
"All the information was misleading and some way also was difficult to get some information, any information for Australia."
The car is also slow, very slow actually. When you consider how the midfield pack has tightened up – Williams are at risk of being cast away.
On the C5's George Russell's 1:18.130 was the fastest time set by Williams in testing, but still that proved almost 0.6s slower than Lance Stroll's 1:17.556 for Racing Point's PB.
In Russell's words: "I'd be lying if I said we were not the slowest at the moment, that is a reality," and we really can't put it any better than that.
We stated after the first test that there are currently no signs of optimism and, despite Paddy Lowe's best efforts to instil some positive vibes, that still appears to be the case.
Jamie Woodhouse
Follow us on Twitter @Planet_F1 and like our Facebook page.