Five drivers who could be eyeing Red Bull seat following Christian Horner reveal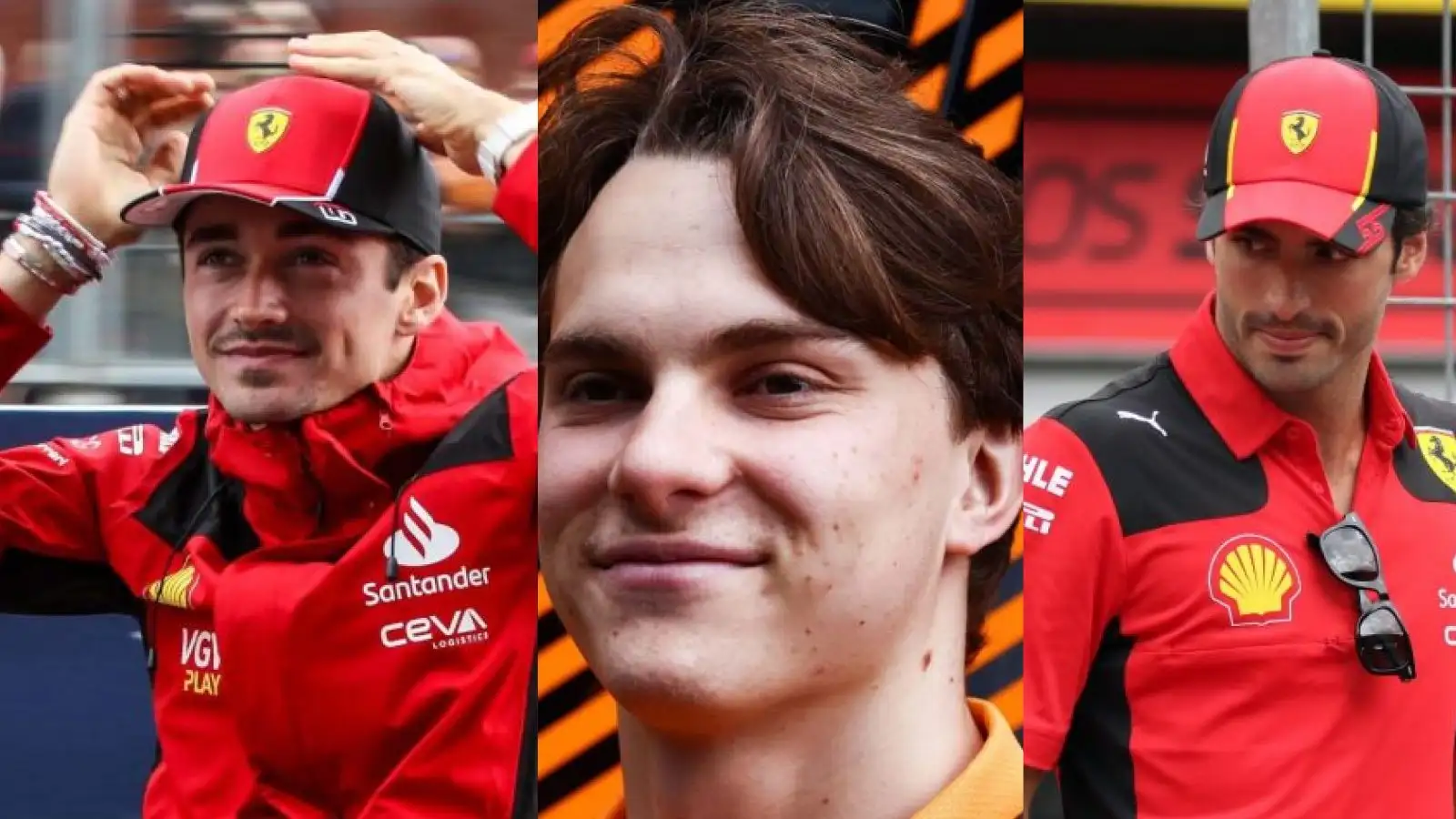 While Sergio Perez and Daniel Ricciardo are in a battle for a 2025 Red Bull seat, it seems it is not just a head-to-head contest.
For Perez it is obvious why he would be desperate to cling on to a spot at Red Bull beyond the expiration of his current deal in 2024, this is a team that has won all 12 grands prix so far in F1 2023 as they re-write the history books of Formula 1 dominance.
The fact is though that Perez has provided only two of those, with reigning World Champion team-mate Max Verstappen registering 10 as he marches towards a third title in as many seasons.
Drivers lining up for a shot in Red Bull machinery
Perez already knows he has competition for his seat in the form of Ricciardo, who is very much treating his opportunity with junior team AlphaTauri as an audition to return to the main outfit, but Red Bull's team principal Christian Horner has revealed that they are not alone in the scramble for a spot in the 2025 line-up.
"It's just the position that we're in it's great to have a lot of interest," Horner told Sky Sports News.
"And it's not just from those drivers [Perez and Ricciardo] – it's from drivers outside our spectrum as well regarding 2025."
Red Bull will likely have been flooded with CVs from drivers across the world of motorsport looking for a chance to get behind the wheel for the team, but alongside Perez and Ricciardo, Horner's claim begs the question of who else from the current Formula 1 grid could be in the mix?
We have come up then with five top contenders to partner Verstappen at Red Bull from 2025…
PlanetF1.com recommends
All the mid-season driver swaps Red Bull have made in their F1 history
Top 10 earliest season finishes: Where could Max Verstappen rank on the all-time list?
Charles Leclerc
Charles Leclerc, a five-time F1 race winner and 20-time polesitter has repeatedly stated his desire to continue with Ferrari, the team with whom he climbed through the academy ranks to take up a race seat, but while his vision for the future is clear, Ferrari threaten to seriously complicate it.
Leclerc's Ferrari contract is up at the end of F1 2024, and recently he admitted that with talks over an extension yet to start, he does not currently know how Ferrari see him factoring into their future, and so he cannot rubbish the reports linking him with a move away.
Mercedes and Aston Martin have been the teams most commonly proposed, but could Red Bull be tempted to pounce and secure Leclerc's services, considering he likely would not be on the market again for some time to come as one of Formula 1's brightest prospects?
Leclerc and Verstappen threatened a title scrap that never came in the early stages of 2022 as Ferrari were unable to provide the machinery to keep Leclerc in the fight, so seeing Verstappen and Leclerc go to battle once more as Red Bull team-mates would be very exciting indeed!
Carlos Sainz
Perhaps it could be Leclerc's Ferrari team-mate Carlos Sainz though who Red Bull turn to for 2025?
Sainz, like Leclerc, also is not contracted at Ferrari beyond 2024 as it stands, and the Spaniard has consistently moved to quash rumours linking him to Audi, who will join F1 in partnership with Sauber from 2026.
Sainz has experience of the Red Bull setup, having graduated from the Junior Team to Toro Rosso at the same time as Verstappen in 2015, and he feels like a driver who could better fit the bill for what Red Bull are after, a solid second driver to hoover up the podium finishes and occasional wins.
Oscar Piastri
For several years Lando Norris has been the McLaren driver linked to Red Bull, the Brit a past target for the team, but now his rookie team-mate Oscar Piastri arguably has emerged as the more appealing option for Red Bull.
While Norris is tied down at McLaren until the end of 2025, Piastri, like Leclerc and Sainz, is out of contract at the end of 2024, and so serves as another exciting talent who as it stands is on the market.
Piastri, who finished P2 in the Belgium sprint having run Verstappen extremely close in the pole battle, is showing in his rookie year exactly why he is so highly regarded, and why McLaren went through the expense of terminating Ricciardo's contract to get him on board.
As Piastri and his manager, former Red Bull driver Mark Webber proved with that move to McLaren, they are not afraid to rock the boat and secure what they see as the best deal for the young Aussie, and there may not be one better than a Red Bull drive.
Nico Hulkenberg
After several impressive stand-in performances for Racing Point/Aston Martin, Haas for this season decided to reward Nico Hulkenberg with his first full-time drive since 2019. And he is repaying their faith.
Qualifying P2 in Canada was the undoubted highlight of the season so far for a driver who is now being linked to Red Bull.
Not long after the team's advisor Helmut Marko acknowledged him as the ideal Verstappen team-mate over one lap, Hulkenberg was then spotted visiting Red Bull hospitality at Spa-Francorchamps after the Belgian Grand Prix.
There because he was flying back to Monaco on Verstappen's private jet, or is there more to this story? The pair get on well, making Hulkenberg a Red Bull acquisition which, crucially, would sit well with Verstappen.
Alex Albon
Another driver who has been mentioned as a potential Red Bull target is Alex Albon, mainly stemming from the various bouts of praise issued by Horner and Marko for his performances with Williams.
Albon does carry the scars of a failed Red Bull stint, having lost his seat at the end of 2020 following a rough season-and-a-half alongside Verstappen, but the Thai driver has rebuilt his career at Williams and is now very much thriving, scoring a new best-ever result with the team of P7 at the 2023 Canadian GP.
Pierre Gasly serves as possible proof that Red Bull are reluctant to give a driver once burned by Verstappen another shot, but Albon is doing his chances of a recall no harm at all, the allure of being a Red Bull graduate one which could tip the scales in his favour.
Read more: Red Bull could find 'loophole' to keep RB19 on the grid for F1 2024