Five key questions ahead of F1 Testing in Bahrain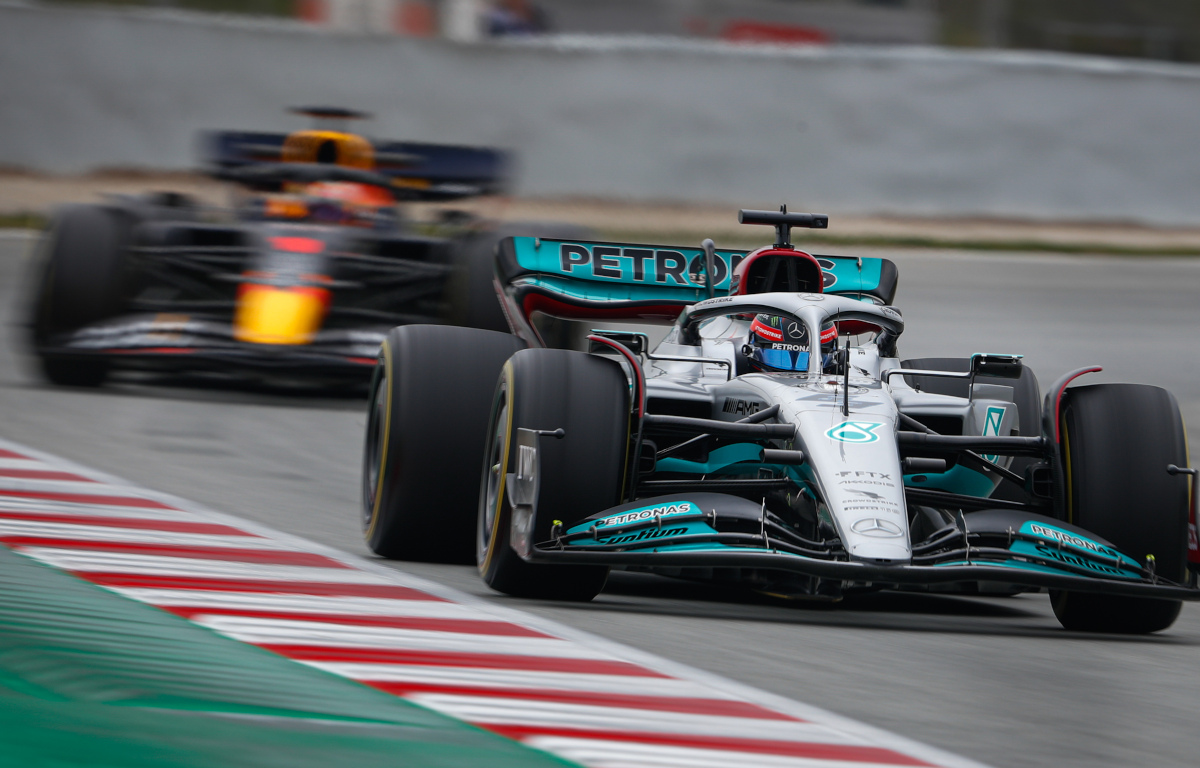 With the first race of the 2022 Formula 1 season fast approaching, this week's pre-season test in Bahrain promises to be even more significant than usual.
The three days of running between Thursday and Saturday will almost act as an extension to the race weekend – call it a pre-practice session – as the teams seek to refine their cars before the serious business finally begins six days later.
Here are five key questions ahead of the second test….
How different will the cars be from Barcelona?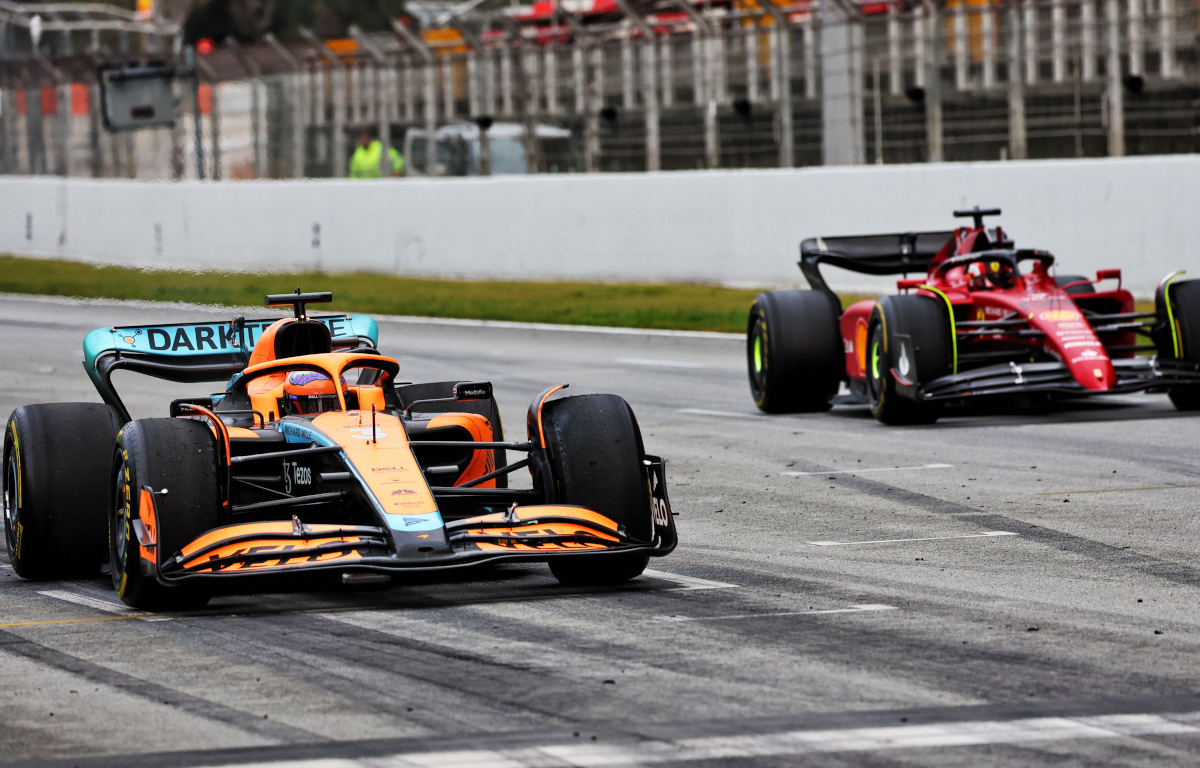 F1's return to two pre-season tests for 2022, to give the teams more time to get to know their new cars, raises the possibility of B-specs being introduced in Bahrain.
Launch season was peppered with comments by team bosses that the cars would look very different when they finally took to the track in Barcelona, and with a two-week gap between the two tests the leading teams are expected to make a similar-sized leap at the second test in terms of upgrades.
Mercedes in particular have a history of building performance across the winter, famously turning up to the first test of 2019 with a baseline design before revealing the real thing at the second and subsequently blowing away the opposition.
After a typically understated start to 2022 testing, there are whispers the Silver Arrows may be set to do the same again with a trick or two up potentially their sleeve for Sakhir.
If Mercedes do attempt to throw another knockout blow, Red Bull will be well placed to counter having ran what was regarded by technical experts to be the most advanced of the 2022 cars in Barcelona with the promise of more to come.
And the extra windtunnel time afforded to Adrian Newey – a function of Red Bull being runners up to Mercedes in last year's Constructors' Championship – surely has to count for something.
As for the rest, it's all about keeping the pace in F1's relentless development race.
And on that note…
Can Ferrari build on a promising start?
Almost time to get back on track 😍 #essereFerrari 🔴 #F1Testing pic.twitter.com/JcxlDzLxAR

— Scuderia Ferrari (@ScuderiaFerrari) March 7, 2022
If it is dangerous to look too deeply into the lap times during testing, perhaps the drivers' comments can provide a better indication of where teams stand.
Everyone instinctively knew McLaren-Honda were finished, for instance, when Fernando Alonso described their new engine as having "no reliability" and "no power" in early 2017, setting the tone for a season of pain.
The quote of the first week of 2022 testing came from Carlos Sainz after Ferrari had completed the most laps with 439 – 46 more than second-best Mercedes – and Charles Leclerc (for what it's worth) posted the fastest time of Day 2.
"We didn't have a single problem so far and I managed to do a whole run plan," Sainz said.
It was a very promising start for the Prancing Horse, leading some to believe the 2022 rules reset has allowed Ferrari to join, or even sneak ahead of, Mercedes and Red Bull at the front.
Ferrari have flattered to deceive before though, most memorably in 2019 when they flew in Barcelona testing only to disappoint when the campaign commenced.
In that context the staging of the second test in Bahrain, a different track in a warmer climate, may offer early confirmation of whether the innovative F1-75 is indeed a car for all seasons.
When things get serious, upgrades arrive and the performance runs really get going, will Ferrari still be right up there? If so, F1 could be in for a season with the potential to surpass 2021.
Was Alpine's first test showing misleading?
As Alpine limped through the first test, it was worth remembering that Daniel Ricciardo joined the team in 2019 with the ambition of emerging as a title contender under these new regulations.
That he had seen enough after one year to abandon the project – agreeing to join McLaren before the 2020 season had even started – was in hindsight a clear warning not to expect miracles from Enstone in 2022.
Even so, for a works outfit entering their seventh season since Renault's return to F1 team ownership, Barcelona appeared to be a bit of a disaster.
Without DRS for the whole week for reasons unspecified, Alpine were third bottom of both the mileage and lap time charts.
And when Fernando Alonso stopped on track to bring their running to a smoky end less than an hour into the final day, this looked for all the world like a team on the brink of crisis – but the mood music within Alpine remains disarmingly upbeat.
Frustrated by the optics of the fire – a small issue with very visible consequences – sporting director Alan Permane was adamant Alpine's test was better than it looked, with the lack of pace down to a combination of the DRS issue and an unusually high fuel load.
Alpine, he claimed, are convinced they are closer to the front than they were at the end of last season, with Alonso and the team satisfied with the A522 car and its redesigned engine.
So is this a team in denial, ignoring the evidence of their own eyes? Or is there really plenty more to come?
The answer, you suspect, may be somewhere in the middle – not quite as bad as it looks, but not as good as they say either.
Can Bottas lead Alfa Romeo to stability after porpoising problems?
we'll just leave this here 😉 pic.twitter.com/hbYN4EoOxa

— Alfa Romeo F1 Team ORLEN (@alfaromeoorlen) March 5, 2022
After five years of viewing life from within the methodical and meticulous environment of the Mercedes machine, Valtteri Bottas's first week as an Alfa Romeo driver must have felt like stepping into a different world.
He now resides in a part of the grid where the title sponsor's poster boy – in this case highly respected reserve Robert Kubica – is afforded track time at the expense of the race drivers and teams seem to spend as much time fighting fires as finding performance.
After a first test in which he completed the fewest laps of any full-time driver (54) despite appearing on all three days, the reality that his best years are now behind him no doubt hit Bottas between the eyes.
A series of mechanical issues in Barcelona limited the mileage of the C42, the car one of the most severely affected by the porpoising problem that has taken most teams by surprise.
Amid reports that the bouncing phenomenon left a hole in the car during its shakedown at Fiorano, Alfa were soon forced into a compromised set-up – running a higher ride height at the cost of performance – in Barcelona, with technical director Jan Monchaux hopeful a firm solution will be in place for Bahrain.
With Bottas acknowledging his job now is to "make sure that no one loses hope", is this the first real test of his credentials as a team leader?
A steady, stabilising week is just what Alfa need in Sakhir.
Can Haas recover from further turbulence?
After excelling at times during their first three years in F1, the last three have been humbling for Haas and tested the patience of team owner Gene.
Haas had long targeted 2022's rule changes as an opportunity to make progress, having refused to upgrade their cars across the last two seasons, but rather than marking a fresh start the Barcelona test was arguably the most challenging week in their short history.
A series of mechanical problems (cooling leak, sensor glitch, damaged fuel pump, oil system) restricted the team to just 160 laps – the fewest of any team and just seven more than what Ferrari managed on Day 1 alone.
Off the track, meanwhile, Haas were confronted by the uncomfortable aftershocks of Russia's invasion of Ukraine, making the first steps in the process that concluded last Saturday with the team cutting ties with their title sponsor and Nikita Mazepin losing his seat.
For too long this team have been chaotic – lurching from crisis to crisis, embarrassment to embarrassment – but if there is one positive it is that the Simone Resta-designed VF-22 car does appear to have the potential to allow Haas to rejoin the midfield battle if they can get it to run reliably.
It never rains but it pours, and at this stage the most Haas can probably hope to extract from Bahrain is the slightest slither of control. The team has confirmed that they will miss the morning session on Thursday due to cargo problems, so will firmly be on the back foot.