Five key questions for the new Formula 1 season to answer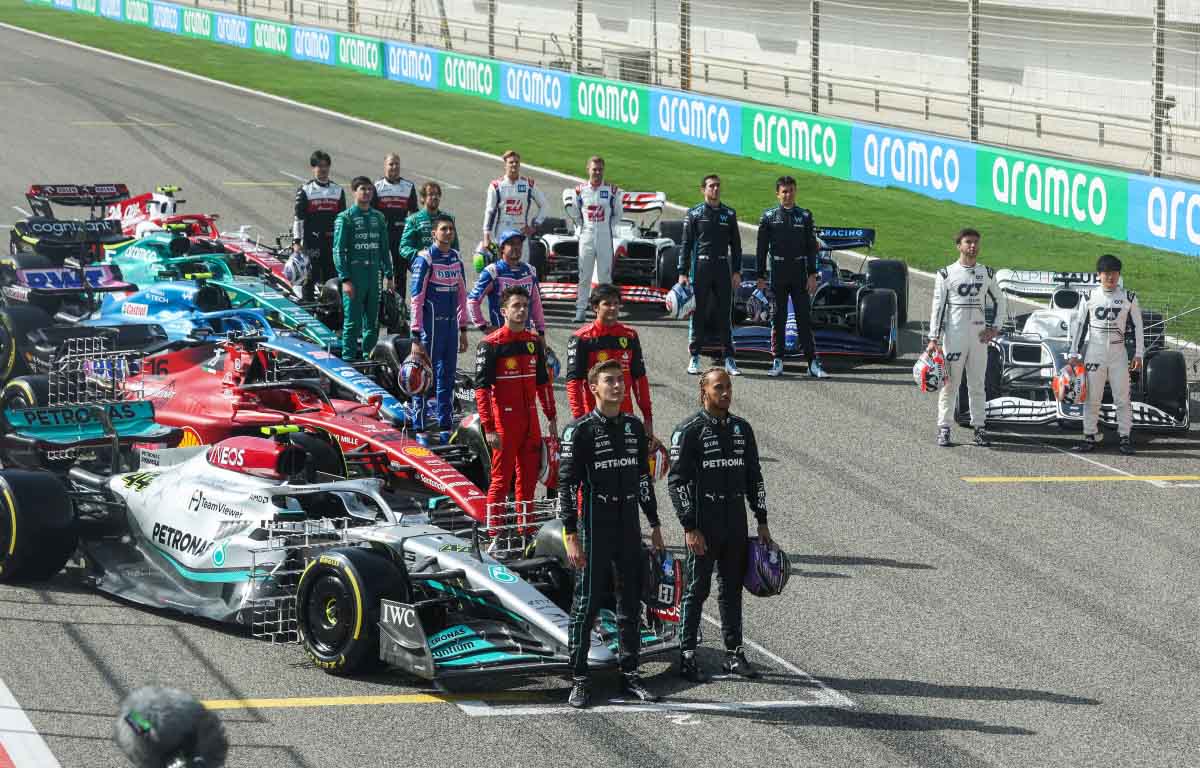 The 2022 Formula 1 season will finally roar into life at this weekend's Bahrain Grand Prix.
It is difficult to know how F1 can even begin to match the drama, controversy and intrigue of one of its greatest ever seasons in 2021, defined by the season-long struggle between Red Bull's Max Verstappen and Mercedes' Lewis Hamilton.
But the arrival of the highly anticipated new regulations, coupled with the potential resurgence of Ferrari, should help.
Here are five key questions ahead of the opening race…
Will the 2022 regulations pass their first test?
So this is it, the moment of truth when the rules dreamt up and refined by such respected figures as Ross Brawn and Pat Symonds are finally subjected to the sniff test.
As the most thoroughly researched rule changes in Formula 1 history, these regulations – having already succeeded in creating room for wildly different design interpretations – really shouldn't fail in their primary aim of improving the racing spectacle.
If even these don't have the desired effect, perhaps the sport will just have to accept Formula 1 cars are always destined to dance in dirty air.
Early signs from testing are encouraging, with drivers reporting it is easier to follow the car ahead – but not, apparently, on the straights, where the slipstream effect has been slightly compromised by the different way the new ground-effect cars generate downforce.
It will be impossible to resist jumping to conclusions but Bahrain is probably not the best place to judge the new rules, having provided very close racing even with the previous extreme-downforce cars.
Instead, maybe a measure of the success of these regulations will be found in how Formula 1 adapts its application of DRS, which most will agree has outstayed its welcome.
If the racing is indeed revolutionised, here's hoping F1 and the FIA will have the bravery to begin to reduce the number of DRS zones with the ultimate aim of kicking the crutch entirely.
Operation Ditch DRS is go.
Can Perez support Verstappen from the start?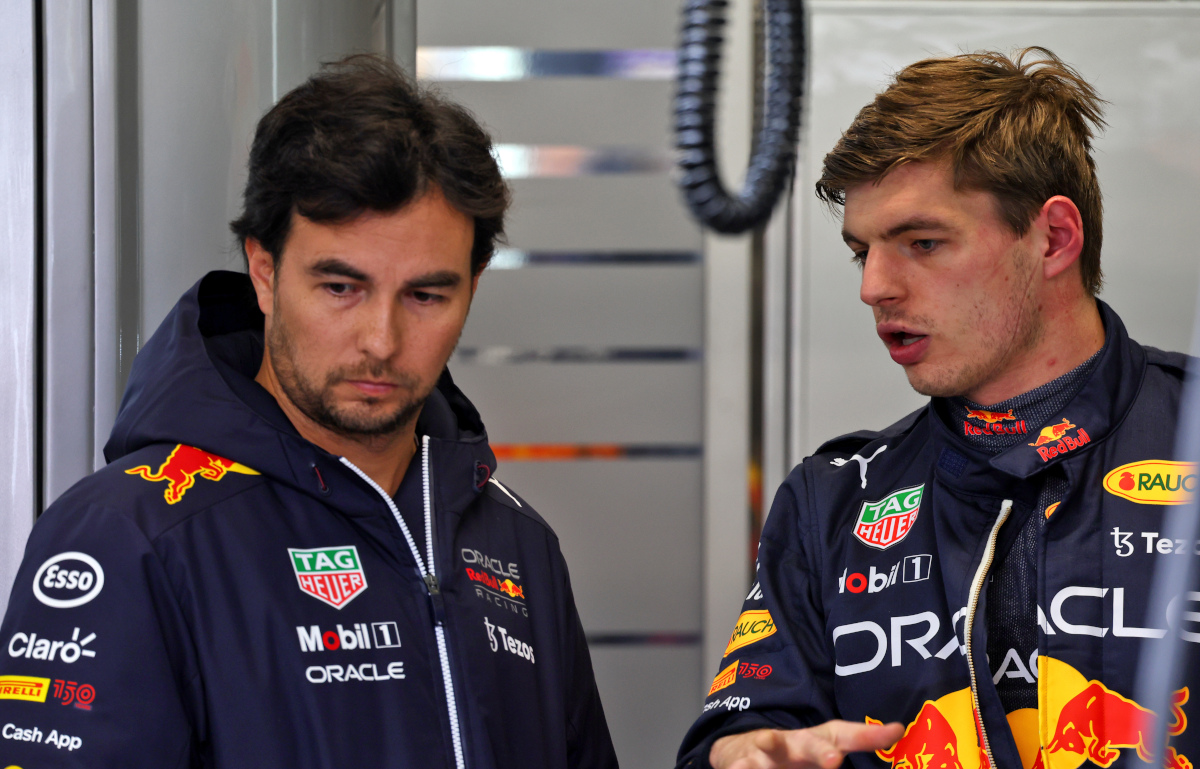 At the end of pre-season testing most seasoned observers were in agreement that Red Bull start the new season as strong favourites.
It is almost inevitable that Verstappen will be in contention for victory, but how will Sergio Perez shape up?
Only nine times in 22 races did Perez qualify in the top four in 2021 as he struggled to adapt to the Red Bull and its wayward rear end that only Verstappen could tame.
Perez ultimately made a clear contribution to Verstappen's title triumph, winning in Baku and slowing down Hamilton in Abu Dhabi, but all too often he was not in a position to support his team-mate.
The arrival of the RB18, a completely new car with very different demands, leaves him with nowhere to hide in 2022.
With Mercedes and Ferrari boasting all-star driver line-ups, there is a real risk that Perez may soon become the straggler of the front-running drivers and inherit Valtteri Bottas' role as the centre of fans' frustrations.
Red Bull failed to convert their pre-season pace advantage into victory in Bahrain a year ago, losing to Hamilton at a time Mercedes were almost completely reliant on Lewis' magic.
For as long as the opposition remain weak, Max must punish them – and Checo must be right there to rub their faces in the mud.
Just how close can Mercedes get?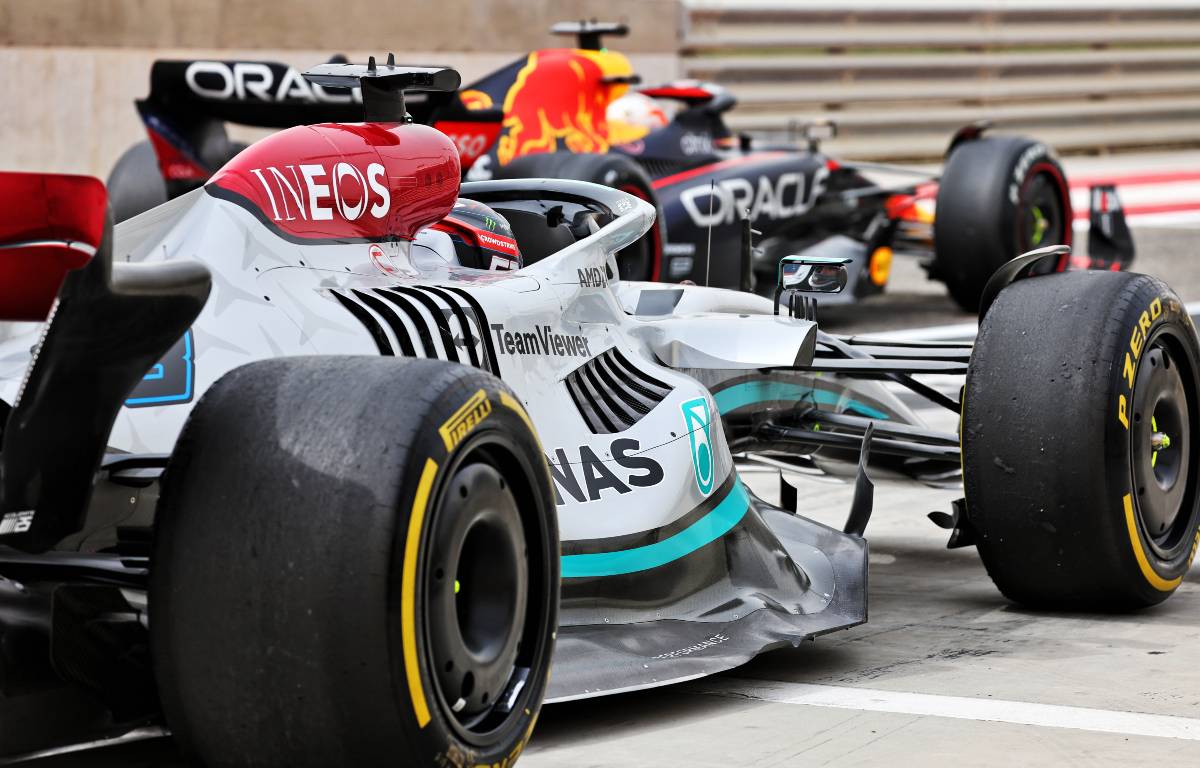 Is this the season the Mercedes machine finally malfunctions? It's a question we seem to ask every couple of years, only to be made to look utterly foolish when the season starts.
If the Silver Arrows are about to pull the same trick once again, their acting skills have reached perfection.
The mood music at Mercedes was more downbeat than ever at the end of Bahrain testing as both Hamilton and George Russell were insistent they won't be competing for wins at the start of 2022.
Does it feel different this time because Mercedes really are in trouble, or just because they haven't yet proved the doubters wrong?
The sidepod-less W13 undoubtedly has potential but the problem appears to be unlocking that performance, with Mercedes among the teams most severely affected by the porpoising phenomenon. A diva, some might call it…
The issues Mercedes have experienced should at least raise questions over their strategy of bringing a baseline design to the opening test, leaving only three days to understand their real car at the second.
As Red Bull grow increasingly formidable, unleashing the true RB18 in Barcelona and building on that solid foundation in Bahrain, Mercedes have arguably been too clever for their own good.
But this is Mercedes, the eight-time Constructors' Champions, we're talking about.
And as the events of 2017, 2019 and 2021 proved, no team is more agile when it comes to troubleshooting and using the data to find and implement solutions. In that context the three practice sessions in Sakhir could prove pivotal.
The question is not how bad they will be in Bahrain, but how much ground they can recover in the seven days between the end of testing and the start of qualifying.
Will it be Leclerc or Sainz stepping forward for Ferrari?
These two had an extremely tight battle at Ferrari last season, but who's coming out on top this time around? ⚔️ #F1 pic.twitter.com/l3UvyhroPN

— PlanetF1 (@Planet_F1) March 15, 2022
The heart leaps at the thought of a competitive Ferrari once again.
That much seems clear after a pre-season in which the innovative F1-75 ran reliably and quickly, Verstappen turning to C5 tyres to outpace Charles Leclerc – who'd set his fastest time on the slower C4s – on the final day in Bahrain.
What is slightly less obvious is who will lead Ferrari's charge in 2022.
With nine pole positions and two victories to his name, Leclerc is the driver Ferrari speak of as their next World Champion and is still widely regarded as the one best placed to join Hamilton and Verstappen in the elite group.
It was in Bahrain, of course, where the balance of power within Ferrari started to shift in Leclerc's direction as he overcame four-time World Champion Sebastian Vettel in 2019.
But Carlos Sainz has risen to pretty much every challenge he's faced in Formula 1 to date – surviving and thriving alongside Verstappen at Toro Rosso, containing Lando Norris at McLaren and outscoring Leclerc in his first season at Ferrari.
Together they make a brilliant partnership – Leclerc bringing the magic that took him to consecutive poles in Monaco and Baku in 2021, Sainz providing the consistency – and there is something almost stately about Ferrari's future being in the hands of two elegant and sophisticated young men.
In the battle between the princes, however, only one can become king and all team-mates get on fine until there's something worth fighting for.
Will reliability worries create the conditions for a major upset?
You only needed to study the footage of Pierre Gasly bouncing along the main straight in Bahrain testing, the AlphaTauri driver reduced to a bobblehead figurine, to understand how troublesome the porpoising problem could be this weekend.
If anything, the issue was more extreme in Bahrain than in Barcelona, where it took virtually every team by surprise – except Alfa Romeo, who had a sneak peek of the destruction it can cause when they discovered a hole in the floor of their car during the team's shakedown in Fiorano.
On the face of it, porpoising is relatively simple to solve – raising the ride height should do the trick – but comes at the cost of performance, presenting a difficult setup balance as these new cars generate a high proportion of their performance by running close to the ground.
Hence the reason why rake – the nose-down, rear-up philosophy and one of the great technical terms of recent years – has recently entered the archive section of the Formula 1 dictionary.
With 57 laps on full tanks of fuel to come on Sunday, the risk of cars shaking themselves to pieces – engines and gearboxes damaged, aero pieces tumbling off, connections coming loose – and drivers pushed around to the point of exhaustion is high.
In any case, reliability has been a weakness of many teams over the course of testing, with Alpine and Williams suffering fires, Alfa and Haas initially struggling for mileage and McLaren's promising start to 2022 undermined by a chronic issue with overheating brakes in Bahrain.
Many of the midfield teams have had their moments in recent times, with McLaren, Alpine, Aston Martin (as Racing Point) and AlphaTauri all winning races in the last two seasons after Formula 1 went seven years with only Mercedes, Red Bull and Ferrari drivers on the top step of the podium.
And as F1 heads into the unknown, there is potentially more gold to be had.
Hamilton to return as 'a force of nature'
Martin Brundle believes Lewis Hamilton will return as a "force of nature".