Five classic mistakes Andreas Seidl must avoid with Audi ahead of 2026 F1 entry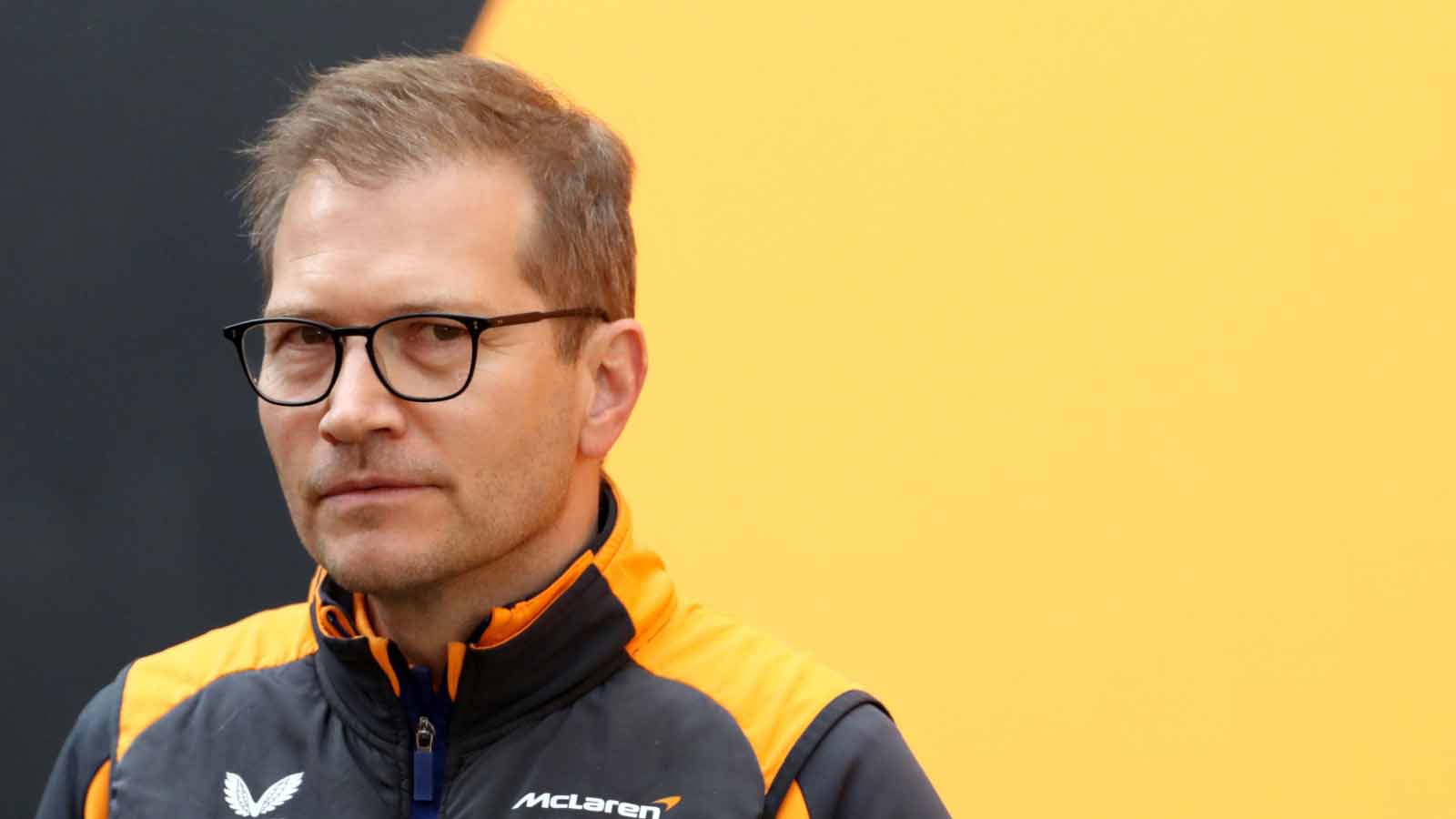 If there were any lingering doubts over the seriousness of Audi and their Formula 1 plans, they quickly evaporated earlier this month when Andreas Seidl was appointed the chief executive of strategic partner Sauber.
Seidl's previous F1 role as McLaren team principal lasted less than four years but he was arguably the most important figure in the team's recent history, driving the key decisions – including the construction of a new wind tunnel – McLaren hope will allow them to return to the front in the near future.
With Audi's F1 entry scheduled for 2026, it is now his responsibility to put everything into place for the Four Rings to make a flying start when they finally arrive on the grid.
Here are five classic major manufacturer mistakes Seidl must avoid if he is to turn Audi's grand plans into reality…
Signing a big name just for the sake of it
For Mercedes in 2010, it was Michael Schumacher. McLaren-Honda? Fernando Alonso. Aston Martin? Sebastian Vettel.
Whenever a major manufacturer lands in F1 the attraction of a big-name driver, as the symbol of the team's ambition, is considered a must, yet it is remarkable how often and how quickly such star signings turn to mud in the hands of all involved.
As the PR pronouncements of the car launch recede and it soon dawns that the team are in no fit state to give the driver what they need, what was promised as a story of success becomes an exercise in damage limitation.
Alonso's torture in the three years he spent with a 'H' on his chest is the most shuddering modern example of a big move backfiring, but beware also of the situation Renault experienced after luring Daniel Ricciardo from Red Bull.
When it transpired that Renault were no closer to the front with Ricciardo in 2019 than they had been before, it was suggested by some – this, remember, in the pre-cost cap days – that a significant proportion of his salary would have been better spent on building a better car.
With Sauber accustomed to modest results for most of their 30-year history there is a danger that, having effectively won the lottery, they will sign a big name just because they can, because a driver once deemed out of reach suddenly becomes very attainable.
That was the trap Aston (previously Racing Point) arguably fell into in signing Vettel for 2021 when the evidence of his final years at Ferrari suggested he was no longer the driver around whom an ambitious project could be constructed.
Seidl's success at McLaren has already resulted in unconsidered speculation that he may move for Lando Norris, but if his current trajectory continues Norris will almost certainly be signed by one of the current leading teams long before Audi even arrive on the grid.
With 2026 still so far away talk of potential targets is largely pointless at this stage, but when the time does come for recruitment Audi's focus should be what they need, not what they want.
Remember: an F1 driver is for life, not just for launch day.
The dreaded power struggle
When Frédéric Vasseur left Renault at the end of his only season as team principal in 2016, he revealed his departure was down to a lack of a shared vision among the senior management.
"If you want to perform in F1, you need to have one leader in the team and one single way," he said. "If you have two different visions then the result is that the work inside the team is slow."
Compare and contrast that quote to the words of Otmar Szafnauer after his switch to Alpine from Aston Martin, where he felt he was one of "two popes" in charge following the takeover by Lawrence Stroll.
"It's just not right," he reflected. "So I think it was time to leave and leave Aston Martin to their one pope."
Seidl's recent and successful experience as an F1 team principal – after previously holding an identical role with Porsche in endurance racing – may create a fascinating dynamic with whoever is appointed to run Audi on a day-to-day basis.
The potential for friction and interference from above is obvious but, having been granted the power and control to make major decisions at McLaren by chief executive Zak Brown, Seidl will have a feel for what a team principal needs to operate effectively.
Seidl, you suspect, is smart enough to know his place but a productive working relationship with his team principal will require mutual trust and a suspension of ego.
Casting aside personal ambitions for the collective good is key.
Setting unrealistic targets
Renault's return to the grid in 2016 came with the promise that the team would be in a position to fight for the World Championship within five years.
Come the moment to pounce in 2020, Renault had scored a grand total of… zero podiums.
Lesson learned? Not quite.
Fast forward to late 2021 and Alpine chief executive Laurent Rossi just couldn't help himself, annnouncing a new 100-race project that would see the team "reach a level of competitiveness that places us on the podium as many times as possible in 2024."
Marking a target can give the workforce something to strive for yet, much like the signing of a star driver, becomes a burden – a chain around the team's neck – if the masterplan does not come to fruition.
Fellow German manufacturer Mercedes will be a natural rival for the Audi F1 programme, but it would take some transformation for Sauber – on the verge of going out of business not long ago – to take on the eight-time Constructors' Champions from the start of 2026.
Seidl will know from his experience at both BMW-Sauber and McLaren that the building of a winning team is not the work of a moment even if Audi do have an extended period of preparation time.
Setting bold targets may sound good, but all those in charge can really ask for is a consistent trend of progress from year to year.
Not getting the engine in shape
Audi's entry is a victory for F1's 2026 engine regulations with Audi and sister brand Porsche both involved in discussions along with the current manufacturers when it came to formulating the new rules.
With concessions on dyno time and spending – and the complex MGU-H component set to be dropped from the engine's architecture – it is expected to be far easier for new manufacturers to arrive and thrive from 2026.
As such, Audi are almost certain to be protected from the same humiliation as Honda, the only other new engine supplier to appear in Formula
1 since the beginning of hybrid era in 2014.
Any hope that an extra year's development and the opportunity to learn from the mistakes of others would benefit McLaren in 2015 soon disappeared when the engine proved to be chronically underpowered and unreliable.
Audi's powertrain for 2026 is said to be based on the engine Porsche built when they last came close to an F1 entry with Red Bull in 2017 and the Four Rings' experience with hybrid technology in endurance racing should be a major advantage.
The engine has the power to either make or break Audi's 2026 prospects and it would surely help if they could identify a potential customer team or two in the meantime.
It cannot be a coincidence that the least powerful engine in F1 today purportedly belongs to Renault, who since 2019 have been stuck without a customer.
Now, we wonder, are there any F1 engine experts currently out of work who could help Audi get in shape for 2026?
Keeping the focus at Audi on Formula 1
Not long ago diversification was seen as the first step towards failure for an expansive F1 operation, with Williams Advanced Engineering and McLaren Applied Technologies blamed by some for the decline of both teams on the track.
Yet just as Lewis Hamilton has demonstrated that it is possible for a driver to successfully balance a colourful personal life with their racing commitments, a number of teams have challenged conventional wisdom in recent times.
Mercedes' Formula 1 success was complemented by a title-winning Formula E team until very recently, while McLaren will compete in no fewer than four categories – F1, FE, IndyCar and Extreme E  – in 2023.
Even Ferrari, who for so long regarded grand prix racing as the beginning and end of their marketing exploits, have succumbed to the trend and will return to the endurance environment next year with their own ferocious-looking hypercar.
As some of Hamilton's more distracted peers have discovered to their cost, however, just because it has worked for some does not mean it will work for all.
Having withdrawn from the World Endurance Championship at the end of 2016, Audi had planned to return with a hypercar in 2023 before the plug was pulled on the project earlier this year.
The news, announced just weeks before the car was meant to hit the track for testing, may have come as a bitter disappointment to the motor racing anoraks intending to stay up all night at Le Mans next June.
But it was a tremendously encouraging development for the F1 programme – a sign that Formula 1 is about to become Audi's all-encompassing focus.
After witnessing from close quarters McLaren's mutation from a lean, mean racing machine into a rather bloated one, Seidl's job is to keep it that way and ensure all Audi's effort and energy is spent on F1.
As their rivals continue to look the other way, that might just reap the rewards in 2026.
Read more: Sir Jackie Stewart on life, love and losing friends: 'In those days we drove through the fire'