Five most dominant starts in F1 history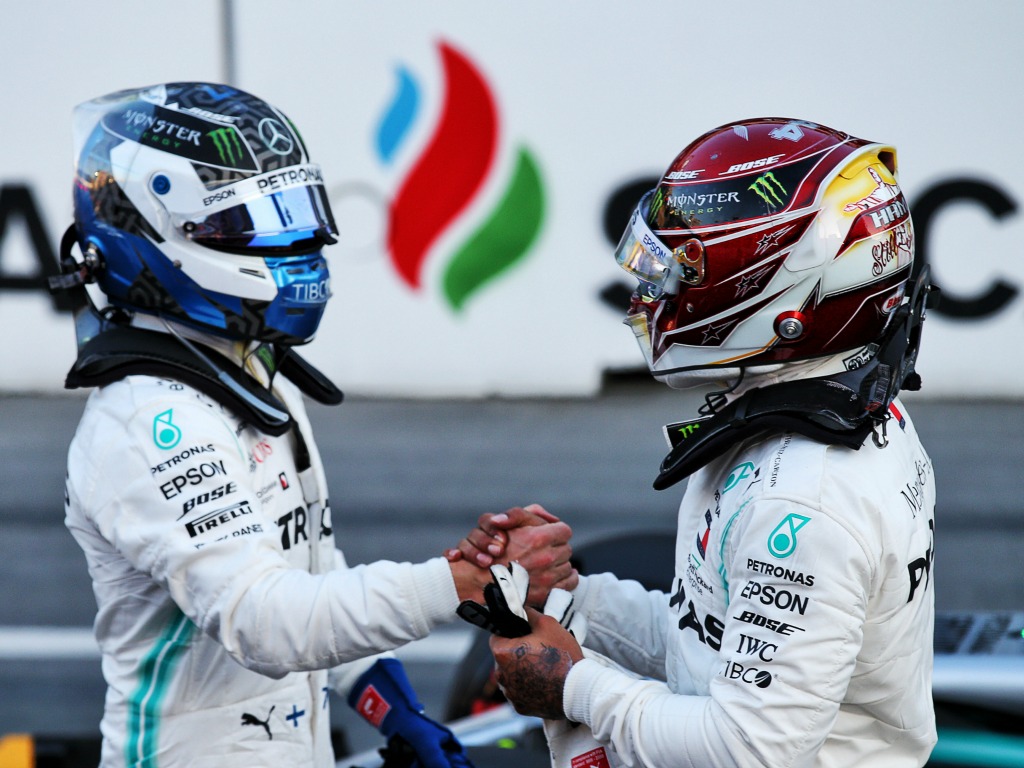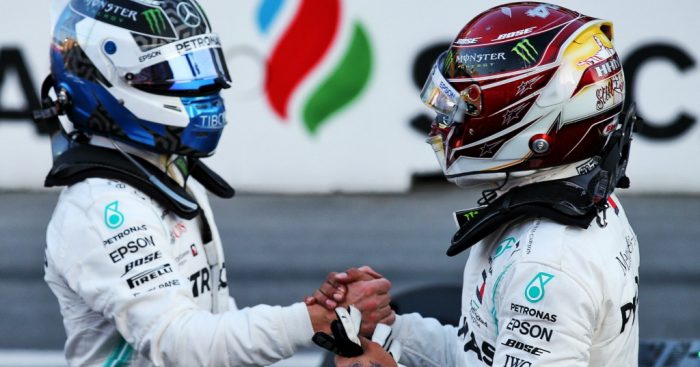 Everybody wants to see multiple teams battling it out at the very top of Formula 1, but sometimes this just isn't the case.
Sometimes, one team is just miles ahead of the pack. Using the modern day points scoring system, these are the five most dominant starts teams have made at this very early stage of the season.
Starting with…
=5. 2014 Mercedes, 154 points
Mercedes rejoined the sport in 2010 and struggled to consistently compete for wins in an era dominated by Red Bull. However, this changed in 2014 when the German team capitalised on regulation changes to become the best team on the grid by far.
Much like this season, they won the first four opening races, with Hamilton winning three and Rosberg one. Furthermore, they had three 1-2 finishes in these races, with the only stain on their record being Hamilton's DNF in Australia.
They'd go on to storm their way to 16 victories and both World Championships, and that was just the start…
=5. 1992 Williams, 154 points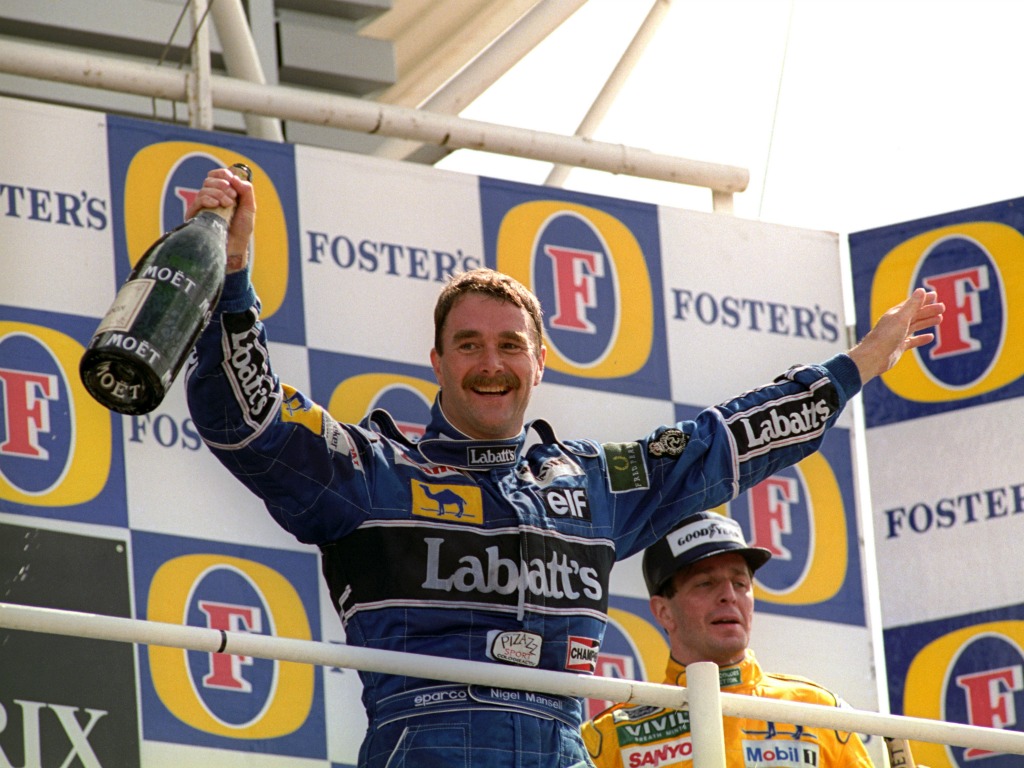 Williams may well be the worst team on the grid by a long, long way at the moment, but as you will all know, this was not always the case. The Grove-based team enjoyed numerous seasons at the top, one of them being 1992.
Heading into the season, Ayrton Senna was the reigining champion at McLaren-Honda, but Williams quickly made it clear this would not be the case again. Nigel Mansell won each of the opening four races, with the teams three consecutive 1-2 finishes being a record until this year.
McLaren did go on to win five races but never came close to Williams and Mansell, who won the World Championship with five races to go. The fact that Riccardo Patrese, the team's clear number two driver, managed to finish the season ahead of Senna, Berger and Schumacher speaks volumes about the car he was driving.
3. 2004 Ferrari, 156 points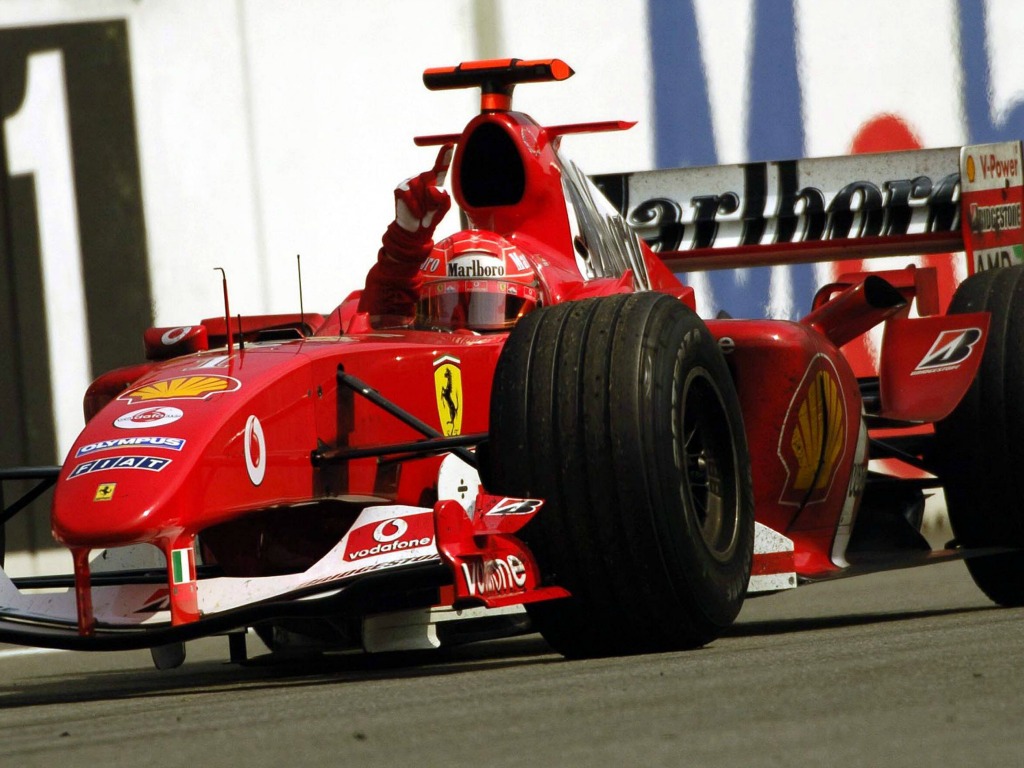 Ferrari and Michael Schumacher came into the 2004 season on the back of five consecutive Constructors' and four consecutive Drivers' Championships. They'd endured an extremely close battle in 2003 with Kimi Raikkonen and Juan Pablo Montoya, but ensured this wasn't the case a year on.
Not only did Schumacher win each of the opening four races, but his team-mate Barrichello consistently scored a high number of points, finishing P2 twice and P4 and P6 once. This gave Ferrari an almost unattainable lead, and they didn't let it slip.
Schumacher would go onto to score 13 wins and 148 points in what would turn out to be his last Championship triumph, while Barrichello finished 29 points clear in second.
2. 2016 Mercedes, 157 points
Let it all out, @nico_rosberg – you're world champion now! 🗣#F1Finale #AbuDhabiGP pic.twitter.com/yiAIe0353H

— Formula 1 (@F1) November 27, 2016
By 2016, Mercedes had been dominating the sport for two seasons and were about to do so again, with Ferrari and Red Bull failing to challenge them.
Unlike in 2014, it was Nico Rosberg this time who led the charge, continuing his form from the end of the previous year, winning four consecutive races, with Hamilton trailing him twice in P2, once in P3 and once in P7.
The German would go on to clinch the World Championship ahead of his team-mate in what was one of the most exciting inter-team battles for years. Everybody else, unsurprisingly, was nowhere near them.
It doesn't get any more dominant than that, right?
1. 2019 Mercedes, 173 points
This is the strongest start to a season for a team in F1 history. 4 back to back 1-2's, wow. I couldn't be prouder of this team, the sheer amount of hard work and vision I see each day from everyone here is mind blowing @MercedesAMGF1 📷 @MSI_Images pic.twitter.com/5CGMkI3bfN

— Lewis Hamilton (@LewisHamilton) April 28, 2019
Wrong. Between these two seasons, Ferrari actually put up a fight against the Silver Arrows, and many expected them to do again this year. Mercedes have quite frankly made a fool of us all so far, dominating more so than ever before.
Refraining from showing their hand until the first race arrived, Mercedes then blew everyone out the water, comfortably finishing P1 and P2. In Bahrain, it was a false dawn for Ferrari who, up until an engine issue for Leclerc, looked set to win.
Since then though, Mercedes have never looked back, taking their consecutive 1-2 finishes to a record four.
If any of the other seasons are anything to go by, Mercedes are almost certain to cruise to both Championships. Let's just hope for an exciting fight between their two drivers at the least…
PS: The Ferrari team of 1961 statistically had the best ever first four races, scoring 194 points. However, as this total came courtesy of four drivers who were all fielded together at one point, we decided not to include them.
Finley Crebolder
Follow us on Twitter @Planet_F1 and like our Facebook page.