Five reasons why Ferrari fans should still be optimistic after Bahrain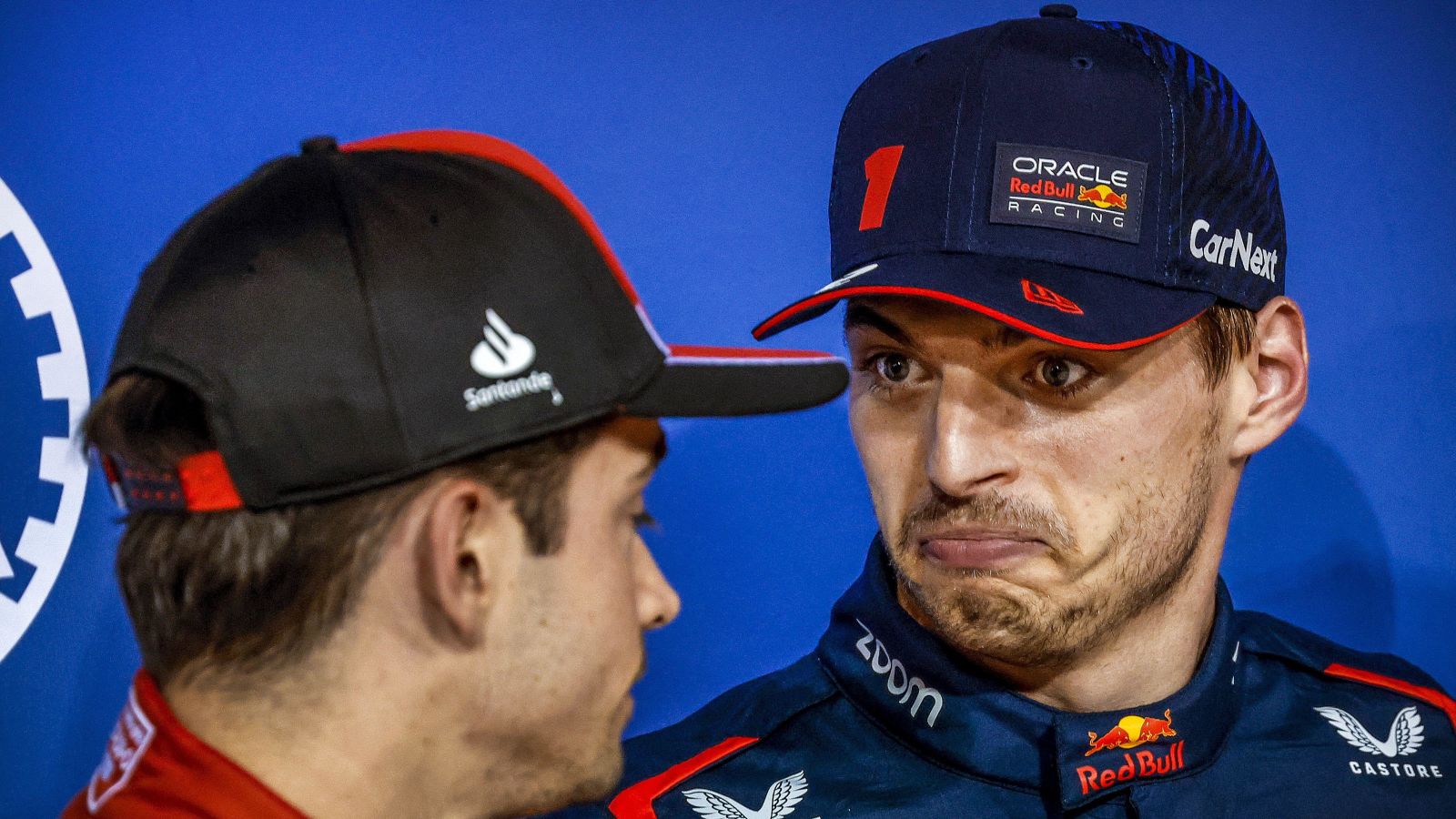 Having imploded in last year's championship fight, this season was supposed to be Ferrari's year, or at the very least the year in which they launched a sustained fight for the World titles.
But instead of celebrating after the Bahrain Grand Prix weekend, the Tifosi were trying to come to terms with another season without a championship title. Worse yet, the prospect of a winless campaign.
For such was the might of the Red Bull RB19, the reigning World Champion's locked out the front row of the grid before romping, rioting and rampaging to a 1-2 in the grand prix. All, though, is not lost Ferrari fans – I promise.
Closer in qualifying than Charles Leclerc's 0.292s deficit
Max Verstappen secured pole position for round one with a 1:29.708. That put him 0.138s ahead of Sergio Perez and 0.292s faster than Charles Leclerc.
But Ferrari fans should not despair over that as Leclerc's time could have potentially been two-tenths quicker had he ventured out for a second lap on the soft tyres.
That's the advantage Helmut Marko reckons a new set of soft tyres were worth over one flying lap. "A second set of tyres, that's another two-tenths," said the Red Bull motorsport advisor.
That would have seen Leclerc split the Red Bull team-mates, the driver having lost P2 to Perez when the Mexican driver did his second run.
Added to that Leclerc even without his second run was over three-seconds ahead of the much-lauded Aston Martin, even in the hands of one Fernando Alonso.
Expect Ferrari to put up a proper fight for the front row at future races.
A brief sign of inspired strategy
Much was written about Ferrari's strategies last season, and not a lot of it was good.
The Scuderia blundered from one questionable strategy to another with arguably none worse than the decision to send Leclerc out on wet tyres in a dry Interlagos qualifying.
It saw new team boss Fred Vasseur make changes over the winter, former head of strategy Inaki Rueda set to work from Ferrari's remote garage in Maranello while Ravin Jain was sat on the pit wall to oversee strategy directly at the race track.
Under Jain's leadership, Ferrari made the qualifying call regarding Leclerc in the hope that his brand new soft tyres would give him an advantage over the Red Bulls off the line as they started on used tyres.
It did, giving him enough grip and pace to pass Perez, although not enough to also get Verstappen.
But one could still say a step in the right direction for Ferrari's strategy team.
PlanetF1.com recommends
Five reasons for everyone to still be excited about the F1 2023 season
Ferrari hoped they were wrong with Red Bull calculations, but Bahrain GP confirmed them
Karun Chandhok: Lando Norris will be eyeing Red Bull or Ferrari switch
'It's not the car but the set-up'
There's no hiding that Ferrari's race pace compared to Red Bull's was lacking in Sunday's Bahrain Grand Prix, Leclerc and Sainz never once in the fight for the race win.
Leclerc was running third when his Ferrari died on him, but had that not happened P3 was still the best he could've achieved and like Sainz he may have even fallen to Alonso in the closing laps.
Leclerc was roughly 10s ahead of his team-mate when he stopped and, with Alonso finishing 10s up on his fellow Spaniard, it's not inconceivable to imagine the Aston Martin could've caught him.
It was a Sunday in which Ferrari had no answer to Red Bull's pace, and were also under threat from Aston Martin and potentially even Mercedes. Tyre degradation was not their friend.
The glimmer of hope? Team boss Vasseur has blamed set-up for that, adamant it's not a flaw with the car.
He told media, including PlanetF1.com in Bahrain: "I never saw a car to match the pace of another one in qualy and not to able to race. [So] then it's a matter of set-up and some choices on the car.
"It's not a matter of concept at all. So, we don't have to go into this direction."
Ferrari in fact showed good pace in the grand prix when it came to straight-line speed, Sainz quickest in the speed trap with a 326.6km/h, 1.1km/h quicker than Perez. Leclerc was third.
The team-mates also featured in the top-three at the finish line, Alex Albon quickest with a 291.7, Sainz and Leclerc recording the same time of 290.7.
Leclerc told the media after Bahrain that "yes" Ferrari had resolved their straight-line speed issues from last season, "but we are lacking in corners now."
Ferrari have fixed one issue, no reason to think they can't fix the other.
A simple wiring loom problem, not a flaw
Although Ferrari have not revealed the exact cause of Leclerc's retirement, there is speculation – and it must be said it is purely speculation – that it's not as bad as it looks as it was a simple wiring problem with his ERS-battery pack.
Ferrari spotted an issue on Sunday morning and changed both the Control Electronics and Energy Store on Leclerc's car only for the five-time grand prix winner to have his SF-23 shut down on him on lap 41.
It was not something Ferrari have encountered on the dyno, nor during pre-season testing.
Motorsport Italy is reporting that the control electronics are "the consequence and not the cause of all these troubles" with a possible wiring loom problem sending the electronics into crisis.
As for what could have potentially caused the wiring problem, that could have been either the bumps of the Sakhir circuit or even the hot temperatures at the track. It wouldn't be the first time Ferrari have cited that as a reason for a failure.
But until Ferrari take everything apart, they won't know the exact cause. They also won't know if that's Leclerc's two penalty-free Control Electronics fired or salvageable.
50-50 on the good news, bad news front.
Pit stops: the one battle Ferrari did win in Bahrain
The Ferrari may not have been as quick as the Red Bull when it was moving, but the Ferrari pit stop crew were quicker than Red Bull's when the car was stationary.
Last season Ferrari had a few issues with their pit stops, most notably botching Sainz's pit stop at the Dutch Grand Prix.
It had the Scuderia under chief engineer Diego Ioverno practicing 1,000 pit stops during the off-season in a special designated room in the simulator building at Ferrari's Maranello headquarters.
Ioverno made it clear he wants those stops to be under the three second mark as that can is considered "very good. Up to 3.5 seconds are good, but not perfect, under four seconds are inadequate and over 4.5 seconds we consider them failures."
Those practices paid off in Bahrain with Ferrari recording the fastest stop on Sunday, 2.22s with Leclerc. Red Bull were next in line with Max Verstappen at 2.25s.
Ferrari in fact recorded three of the four fastest steps, Sainz's crew coming in third and fourth at 2.31 and 2.36.
Ferrari, though, still have some way to go before getting down to the record which is the 1.82 second pit stop completed by Red Bull at the 2019 Brazilian Grand Prix.
P1 in something, we'll take it!