Five prestigious records held by Michael Schumacher 10 years after his retirement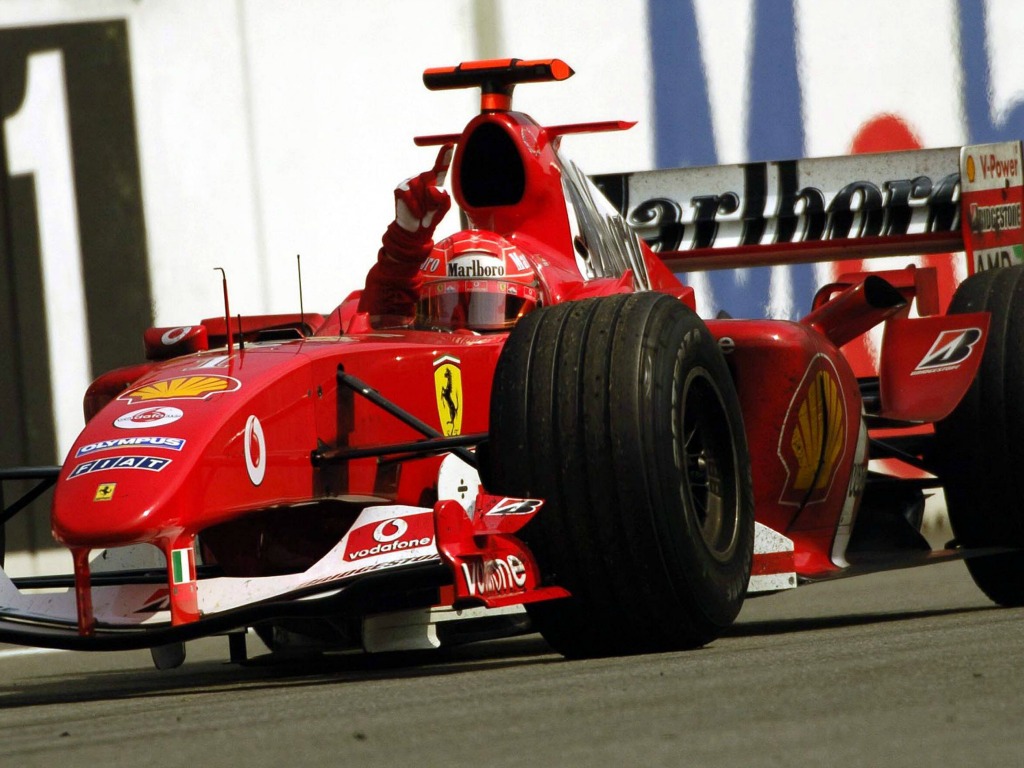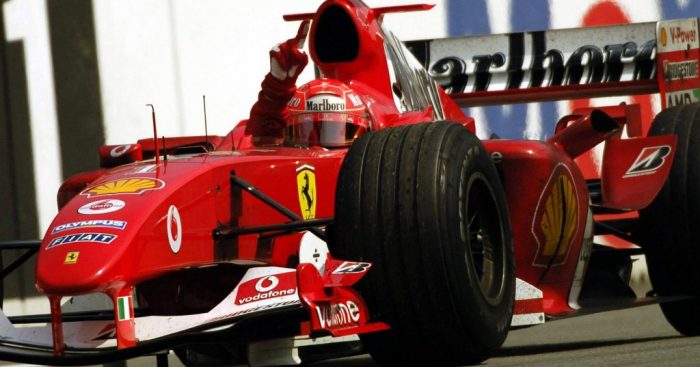 Despite walking away from Formula 1 at the end of the 2012 season, such was Michael Schumacher's prolific talent he still holds many of the sport's most prestigious records a decade later.
Arriving in Formula 1 in 1991 for a one-off appearance for Jordan, Schumacher spent 18 years on the grid during which he amassed 91 grands prix wins and 68 pole positions.
While both those records have since been broken by Lewis Hamilton, the numbers are still in the German's favour when it comes to many of Formula 1's greatest tales of success.
Most Drivers' Championship titles – seven
Securing his first grand prix win in his first full season in Formula 1, it was clear to many in the paddock that Schumacher was going to be something special. But what he would go on to achieve was unprecedented.
The German clinched his first World title in 1994, beating Damon Hill by a single point after the two collided at the season-ending Australian Grand Prix. It was the first, but by no means the last, controversial moment to cast a shadow on Schumacher's career but he put that behind him to a second title the following season, this time destroying Hill with 102 points to 69.
That, however, would be followed by a five-year dry spell, Schumacher swapping Benetton from Ferrari with the Italian outfit chasing a first Drivers' title since 1979. Schumacher broke their duck in 2000, coming out on top in a hard-fought battle against Mika Hakkinen.
His 2000 success began a five-year winning run with the German dominating the Drivers' standings to extend his tally of titles to an unprecedented seven.
It is a record he today holds with Lewis Hamilton, the Mercedes driver securing his seventh in 2020. But while they share that one, Schumacher has the longest consecutive streak with his five-year run with Ferrari. Hamilton, Sebastian Vettel and Juan Manuel Fangio have all managed four-year streaks.
Most consecutive seasons with at least one race win – 15
Schumacher not only claimed grand prix wins in 15 of his 18 full-seasons on the Formula 1 grid, he also did so 15 years in a row.
The German's first race victory was rather fittingly at the 1992 Belgian Grand Prix where he beat Nigel Mansell by 36.5s in changing conditions. While it could be said he was lucky that Sunday, a mistake that resulted in an early pit stop allowing him to undercut Mansell, he still had to do the work.
That he went onto add another 90 grands prix victories to his tally speaks to talent, not luck.
He recorded his final win at the 2006 Chinese Grand Prix, a P1 that put him in contention for the World title despite the German having announced that would be his final season in F1. But, as China marked his final win, he was beaten to the crown by Fernando Alonso.
Although Schumacher made a comeback in 2010, signing with Mercedes, he wasn't able to add to his tally of wins and finished with 91 P1s that he recorded during his first 15 seasons in the sport.
Schumacher is also tied with Hamilton for this record, the Briton falling short of making it his own last season when he recorded a first-ever win-less campaign.
Most races remaining after winning the title – six
Last season Max Verstappen claimed one of Schumacher's records with 15 wins in the season, Schumacher having previously held the record with 13. But while the Red Bull driver trounced that one and won the title with four races to spare, he wasn't able to match Schumacher's six races to spare set in 2002.
That season, which included the controversial Austrian Grand Prix where Rubens Barrichello was ordered to give the victory to his team-mate with Schumacher passing him on the line to win by 0.182s, saw the German wrap up the title at the French Grand Prix.
Such was Schumacher's form that season, when he held off Kimi Raikkonen at Magny-Cours, he raced out to a 62-point advantage in the title race, a big enough gap to hand him his third title in three years.
That race was round 11 in a 17-race season, Schumacher winning with six races remaining. Nigel Mansell is second in the history books having won the 1992 title with five races remaining.
Highest percentage of podiums in a single season – 100%
With his Ferrari in a league of its own in the 2002 season, and especially with Schumacher behind the wheel, calling his campaign 'dominant' almost doesn't do it justice.
Authoritative, commanding, superior, supreme and superhuman all come to mind.
Although Schumacher only claimed seven pole positions that season, not having it all his own way on Saturdays, on grand prix Sundays it was a different story.
The German was on the podium in every one of the season's 17 races, recording 11 race wins and five runner-up results. Only once was he even third. His 144 points for the season were double what his team-mate Barrichello achieved.
Either P1 or P2 from round three, Brazil, to round 17 in Japan, he also strung together the longest-ever run of 1-2 results at 15. His podiums that season also extended his top-three run to 19, a streak that began at the 2001 United States Grand Prix. He wasn't able to keep it going into 2003, off the podium at the season-opening Australian Grand Prix.
Vettel's next in line with 89.4% in 2011 where he was on the podium 17 times in 19 races.
Most Hat-Tricks – 22
If a driver wants to let his rivals know he's reigned supreme perhaps the best way to go about that, aside from winning a race by a full lap as Schumacher did at the 1994 Brazilian Grand Prix, would be to secure the hat-trick – pole position, the race win and the fastest lap of the race.
One better would be the Grand Chelem, which includes pole position, the race win, the fastest lap of the race as well as leading every lap of the race.
Schumacher has five of those, Jim Clark holding the record with eight, but when it comes to hat-tricks it's the Ferrari legend who sits on top having achieved that feat 22 times. That's up on Hamilton's 19 and Jim Clark's 11.
Schumacher achieved his first hat-trick – and also maiden Grand Chelem – at the 1994 Monaco Grand Prix, beating Mika Hakkinen to pole position by almost a full second. Racing from lights to flag, he led every lap, set a fastest race lap time of 1:21.076, and won by 37s ahead of Martin Brundle.
His last hat-trick came at the 2006 French Grand Prix where he beat Felipe Massa in qualifying by 0.17s, clocked a 1:17.111 on lap 46, and won by 10s ahead of Alonso.