Max Verstappen was robbed of the Brazilian GP win when Esteban Ocon collided with the Red Bull driver while trying to unlap himself.
Verstappen, showing superior pace at the Interlagos circuit, took P1 from Lewis Hamilton and immediately built up a three-second lead.
Everything pointed to his first back-to-back wins in Formula 1. Ocon put an end to that.
He took out the Red Bull driver as he tried to squeeze up the inside to unlap himself.
While Ocon was penalised during the grand prix, Verstappen's punishment was undoubtedly harsher as he lost the grand prix win.
It wasn't the first time that happened; it likely won't be the last.
Nelson Piquet v Eliseo Salazar – Germany 1982
Nelson Piquet, defending his World title, was racing to the victory in the German GP in 1982 when he was taken out by Eliseo Salazar.
The Brazilian was clipped by Salazar as he went to lap the backmarker at the Hockenheimring.
Both drivers retired from the grand prix with Piquet launching a furious tirade that got physical.
He began to punch and kick Salazar, who to his credit, did not retaliate.
Months later, Piquet phoned Salazar to apologise for his behaviour.
Gerhard Berger v René Arnoux – Australia 1988
1988 was by no means Ferrari's year in Formula 1, with the Scuderia struggling for pace while bitter rivals McLaren dominated.
Gerhard Berger, though, seemed to be getting one over McLaren at Adelaide as he took the lead off Alain Prost on lap 14.
Eight laps later Berger was leading by some three-seconds when he came up the backmarkers of Stefano Modena and René Arnoux.
Arnoux, keeping to form, made life difficult for Berger as he refused to be lapped.
Entering the hairpin, Berger's front left hit the rear right of the Ligier-Judd car.
Both retired with Arnoux villified from all quarters for ignoring the blue flags.
Berger later confessed in his memoirs that he had aimed for Arnoux as his Ferrari didn't have enough fuel to finish the race.
Ayrton Senna v Satoru Nakajima – Brazil 1990
It was a day of Ayrton Senna versus former team-mate Alain Prost as they battled for the win at the Brazilian Grand Prix.
Senna started from pole position and built up a lead of almost 10 seconds over second placed Prost.
It was his race to lose, and lose it he did.
Aware that Prost was closing in on him, Senna tried to lap backmarkers – such as former Lotus teammate Satoru Nakajima – as fast as possible.
However, a "school boy" error saw the Brazilian drive into Nakajima, clipping him hard enough to remove his front wing.
Senna was forced to pit for a new nose cone and dropped down the order.
He recovered to finish third but his mistake on the day handed arch enemy Prost his first Ferrari win.
Michael Schumacher v David Coulthard – Belgium 1998
It rained, oh how it rained that day.
David Coulthard caused early chaos with a multiple collision involving thirteen drivers that meant an hour later the race was restarted.
And Coulthard was back in it.
This time the Scot kept his nose clean but did not have the pace needed to challenge wet, in fact no one had the pace required to fight Michael Schumacher.
The Ferrari driver was leading Damon Hill by 30 seconds when he went to lap Coulthard.
The Scot slowed down to let Schumacher pass but for some reason stayed on the racing line.
Schumacher smacked into him at pace.
Schumacher accused his McLaren rival of trying to kill him but later retracted his statement.
DC, though, admitted years later that he was in the wrong.
"The reality is that I lifted to let him pass me, but I lifted in heavy spray on the racing line. You should never do that. I would never do that now," he said.
Jos Verstappen v Juan Pablo Montoya – Brazil 2001
Oh the irony!
Verstappens have been on both sides of the taking out the leader story with Max the victim in Brazil, and Jos the culprit – also in Brazil.
Back in 2001, Juan Pablo Montoya was racing toward his first-ever grand prix, some 30 seconds up the road from Michael Schumacher.
He went to lap Verstappen in the Arrows with the Dutchman pulling off the racing line to give Montoya room.
He pulled back in behind him, misjudged the gap, and gave the Williams a hefty whack.
Both drivers retired.
Williams arrived at the next season, San Marino, with a special message on their car.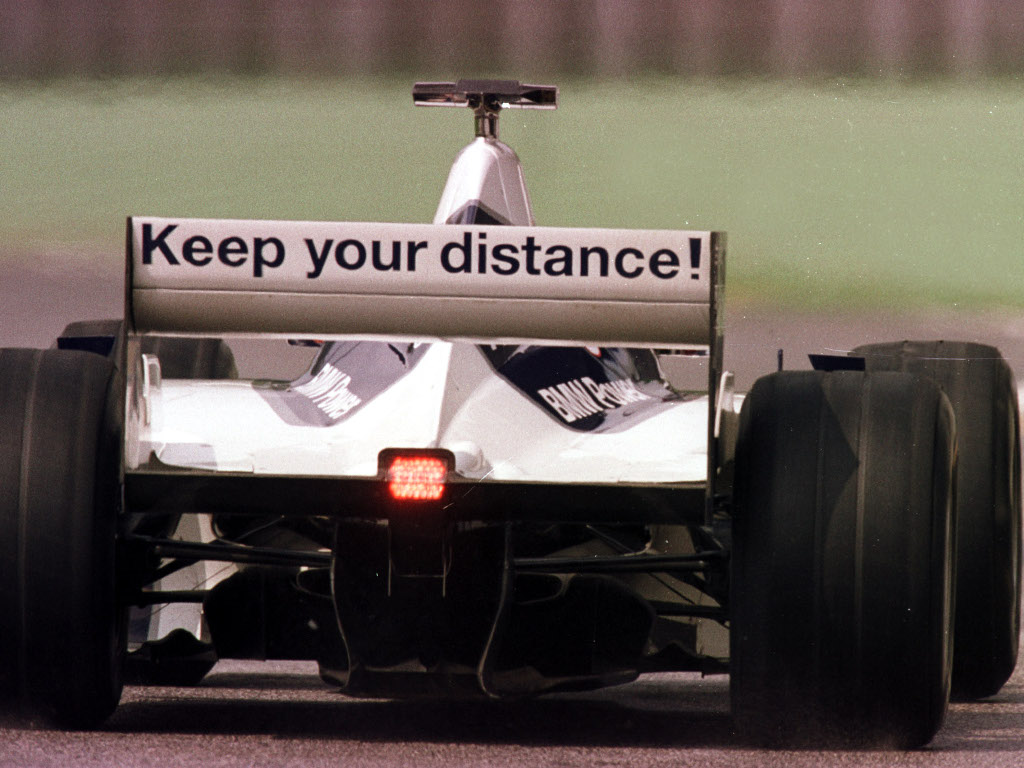 Follow us on Twitter @Planet_F1 and like our Facebook page.