The class of 2011: Where are they now?
A decade is a long, long time in the world of Formula 1, but while most of the class of 2011 have moved on, some are still around…
There may not have been much of a title fight that year as Sebastian Vettel cruised to his second World Championship, but it did feature one of the sport's greatest races in Montreal and, with a whopping 28 taking part, a huge number of drivers.
Bearing that in mind, let's get straight into it…
Karun Chandhok
Chandhok drove the last of his 11 F1 races in 2011, standing in for Jarno Trulli at the German Grand Prix for Lotus. He failed to score points in that race or any other.
Since then, he has driven the 24 Hours of Le Mans five times, finishing as high as P5, and has also competed in Formula E. Today, he attends F1 races as a presenter rather than a driver, working for Sky Sports.
Daniel Ricciardo
On July 10th 2011, a smiley 22-year-old Australian made his F1 debut with HRT, finishing in P19 at Silverstone. He did not score any points either in the 1o other races he competed in that year, but things have worked out alright since…
To be precise, Ricciardo has seven wins and 31 podiums to his name at the time of writing and has proven himself to be one of the best drivers in the sport. Joining McLaren for 2021 and beyond, with a Mercedes engine at his disposal and new regulations on the way, he will be aiming for more than just a few additional shoeys.
Narain Karthikeyan
After first driving in F1 in 2005, Karthikeyan returned to the grid in 2011 but, in a poor car, failed to finish higher than P17 in his eight races.
Since leaving the sport for good at the end of the 2012 campaign, he has spent most of his time driving in Super Formula and is set to lead an Asian Le Mans series team in 2021.
Timo Glock
After enjoying two seasons in the midfield with Toyota, Glock became a backmarker in 2010 when he joined Virgin and stayed there in 2011, spending the season stuck at the back of the grid.
By the end of 2012, he had grown tired of this and left for DTM where he has remained ever since, getting five wins in 130 races over the course of eight seasons.
Jerome d'Ambrosio
2011 was d'Ambrosio's first and ultimately only full season in F1 and while not a particularly successful one, he put in some respectable performances, finishing in P14 twice.
After spending 2012 as Lotus' reserve driver, he then took a year off before joining the Formula E grid, where he won three races in six years. In 2021, he will be staying in the sport but as a team principal rather than a driver.
Vitantonio Liuzzi
The Italian enjoyed a six-year career in F1, scoring 26 points in that time, but none for HRT in 2011, which proved to be his last year as an F1 driver.
Since then, he has competed in various classes including Formula E and WEC. As for what he is doing today, we have seen him in some virtual races but cannot really be certain aside from that. Sorry.
Heikki Kovalainen
After struggling alongside Lewis Hamilton at McLaren, Kovalainen ended up in a significantly slower car soon afterwards as he signed for Lotus. 2011 was his second year there and, like the first, he spent it fighting to avoid finishing last.
He spent two more fruitless years with the team before joining the Super GT series, where he still races to this day and has won a race in each of his last five seasons. These Finns age well, don't they?
Jarno Trulli
By 2011, Trulli was the definition of veteran, taking part in his 15th (!) season on the grid. Even well into his 30s though, he still had it as he proved to be one of the most impressive of the backmarkers.
He finally bid farewell to F1 at the end of that year and set up his own Formula E team, which only lasted a year. Since then, he has rarely been seen in top-level racing, but we 'trulli' hope that changes. Sorry, couldn't resist.
Pedro de la Rosa
De la Rosa only took part in one race in 2011, finishing P12 in Canada for Sauber. He was much more involved the year after though as he spent a full season at HRT before losing his seat.
He then spent a couple of years as a Ferrari test driver and is today a technical and sporting advisor to Formula E team, Techeetah.
Pastor Maldonado
The 2011 season served as the start to the story of The Maldonator. In his first season on the gird for Williams, he finished in the points once, retired seven times and received various penalties. Well, start as you mean to go on.
Remarkably, he won a race the following year and managed to stay on the grid until 2015. He then spent a few years as a test driver for Pirelli before moving to WEC in 2018, where he won one race.
Bruno Senna
The nephew of Ayrton made his F1 debut in 2010, when he drove a full season for HRT, and returned to the grid with Lotus Renault a year later, taking Nick Heidfeld's place for the final eight races, scoring points in one of them.
After that, he only spent one more year in F1 before going on to enjoy a hugely successful career in endurance racing, winning the WEC title in 2017 and finishing P2 at Le Mans in 2020.
Rubens Barrichello
2011 was the final season for one of Formula 1's most experienced drivers ever as Barrichello called it a day after a difficult year with Williams in which he could only score four points.
The Brazilian then spent a year in IndyCar before moving to the Stock Car Brasil series, where he has been for nine seasons. He also often shows up at F1 races and is as lovely as ever.
Sergio Perez
Checo was a bright-eyed rookie in 2011 and immediately impressed with his tyre management. While he was outperformed by team-mate Kamui Kobayashi, it was a decent first season nonetheless.
Things only got better from there as he established himself as a midfield specialist before, after an excellent 2020 in which he won a race, Red Bull handed him a seat for the 2021 campaign. We cannot wait to finally see what he can do in a top car.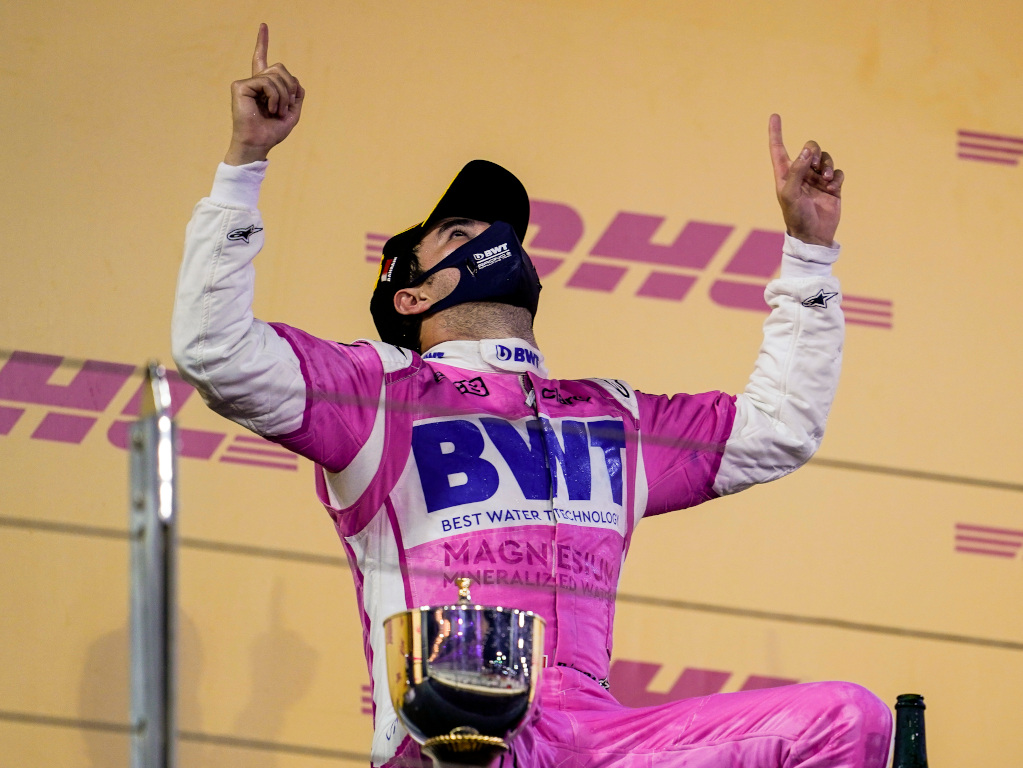 Sebastian Buemi
2011 was Buemi's third and final year in F1 and his most successful of them as he scored 15 points and finished as high as P8, but with Red Bull keen to get Ricciardo in at Toro Rosso it was not enough.
On the bright side, he has gone to become one of Formula E's most successful drivers ever, winning a Championship and 13 races, plus the WEC twice and the 24 Hours of Le Mans for the last three years. He also remains in the world of F1 as a reserve driver for Red Bull and took part in the 2020 post-season test.
Jaime Alguersuari
Alguersuari, who at the time held the record for being the youngest ever F1 driver, was perhaps even unluckier than Buemi to lose his Toro Rosso seat. He had an excellent year, scoring 26 points, but after falling out with Helmut Marko the writing was on the wall.
The career he embarked on after F1 is unconventional, to say the least. After a few years working for the BBC and a season in Formula E, he retired from motorsport altogether to focus on his DJ career. If you would like to give his stuff a listen, just type in DJ Squire to the music streaming platform of your choice. Sadly, there is no collab with Marko yet.
Paul di Resta
Di Resta impressed in his rookie season in F1, scoring 27 points for Force India, the highlight being a P6 finish in Singapore. He remained with the team for two further years after that.
Even after losing his seat, he has remained involved in F1 as a reserve driver for Williams and McLaren and a pundit for Sky Sports. Away from it, he most recently enjoyed a hugely successful season in WEC in which he won his category at Le Mans.
Kamui Kobayashi
In the days before Max Verstappen, Kobayashi was the aggressive, exciting overtaker of the grid and got decent results too, amassing 30 points in 2011 and double that in 2012. Sadly though, he did not have the funding to remain in F1 and left after a year with Caterham in 2014.
Don't worry though, because things have gone rather well for the Japanese driver since. Driving for Toyota in WEC, he has seven wins and one World Championship to his name and is looking to add to both tallies in 2021.
Nick Heidfeld
2011 was the last of Heidfeld's 12 seasons on the grid as, after enjoying a decent first half of the season at Lotus, getting a podium, he was replaced by Senna.
He is yet another driver to have entered the world of WEC after F1 with the highlight being a Le Mans category win in 2014. He has also enjoyed success in Formula E more recently, getting eight podiums.
Vitaly Petrov
After making a name for himself in 2010 by holding up Fernando Alonso at the final race, ending the Spaniard's World Championship hopes, 2011 started perfectly for Petrov as he got a podium in the first race. That proved to be the peak of his F1 career though as he moved to Caterham in 2012 before retiring.
After a season in DTM, he moved to WEC where he has been ever since. While he has yet to win a race, he has finished third in class at Le Mans twice and once overall.
Adrian Sutil
Of his seven seasons in F1, 2011 was one of Sutil's best as he scored 43 points and finished inside the top six on two occasions for Force India.
He made the headlines last July for reportedly crashing a McLaren supercar in Monaco. But as for what he has done professionally post-F1, we've no clue. We checked his social media but it just says "ex-Formula 1 driver".
Michael Schumacher
After a largely disappointing first season back, 2011 was certainly an improvement for the seven-time World Champion but still not great as he was again beaten by his Mercedes team-mate.
He spent one more year in F1 before retiring for good, and tragedy struck just a year later when a skiing accident caused serious brain damage. Little is known about his condition today, but we can only hope he is able to watch his son, Mick, make his F1 debut this year. Keep fighting, Michael.
Nico Rosberg
In 2011, Rosberg was starting to establish himself as one of the best around, getting the better of Schumacher and regularly finishing well inside the points.
Five years later, he became World Champion, getting the better of Hamilton in an intense battle. After swiftly retiring on the back of such success, he became a TV pundit and also has an often-memed Youtube channel.
Felipe Massa
Massa was never the same driver for Ferrari after his head injury in 2009 and this was evident in 2011 as, for the second year in a row, he played second fiddle to Alonso and rarely challenged for podiums, let alone wins, himself.
After leaving Ferrari a year later, he found more success with Williams, getting five podiums, and has been in Formula E since leaving F1 at the end of 2017.
Lewis Hamilton
Finishing the season down in P5 and being comfortably beaten by team-mate Jenson Button, few would have expected at the end of 2011 that Hamilton would become, statistically, the best driver of all time.
He has done just that in the years since though, breaking numerous records and joining Schumacher on seven titles. Oh, and he is now officially Sir Lewis Hamilton. Not bad going.
Fernando Alonso
Going into 2011 on the back of the heartbreak of losing the title in the 2010 season finale, Alonso could not challenge for the Championship again and had to settle for fighting for podiums and the odd win.
After narrowly missing out on the title in 2012 and a few poor years with McLaren, it looked like Alonso's time in F1 was over, but he had other ideas and will return to the grid in 2021 with Alpine. Quite frankly, we cannot wait.
2021 mood. @alpine_cars 💙 pic.twitter.com/051iYUKuYz

— Fernando Alonso (@alo_oficial) January 2, 2021
Mark Webber
Webber pushed Vettel close in 2010 and had been the stronger Red Bull driver for much of the year but he could not do the same in 2011, being outperformed in a team that had clearly selected the German as their lead driver.
It was the same story in 2012 and 2013, and his biggest success ended up coming away from F1 as he won the WEC title in 2015. These days, you can find Webber on TV for Channel 4, where he has become one of the best pundits around.
Jenson Button
Although he won the title in 2009, perhaps 2011 was Button's best season as he took a stunning win in Canada, outperformed Hamilton and was often the only man able to challenge Vettel.
That was about as good as things got for the Briton in F1 though as McLaren's decline began in 2013 and continued until he left in 2016. Since then, he has dabbled in WEC, Super GT, DTM and punditry.
Sebastian Vettel
After stealing his first title in 2010, Vettel stormed to his second in 2011, winning 11 races and failing to finish in the top three only twice. He followed it up with two more World Championships, becoming one of the most successful drivers ever.
Things have not gone as well since he left Red Bull in 2015 though, as he failed to win a title with Ferrari and left with his tail between his legs after being outclassed by Charles Leclerc. Joining Aston Martin for 2021, he needs to prove he has still got it.
Finley Crebolder 
Follow us on Twitter @Planet_F1 and like our Facebook page