The 2021 campaign may not have even started, but with so many 2022 seats up for grabs, it's not too soon to take a look at silly season.
The last edition threw up plenty of changes, with three rookies joining the grid, four driving switching teams and Fernando Alonso returning.
That would logically suggest that there won't be too much movement again next year, but with contracts expiring and the sport entering a new era as the regulations changes come into play, that's unlikely to be the case.
Mercedes
Current drivers: Lewis Hamilton (contract expires 2021); Valtteri Bottas (contract expires 2021)
Potential 2022 candidates: George Russell, Max Verstappen
The team perhaps most likely to field at least one new driver in 2022 is the one at the very top of the pile, Mercedes.
Prior to Hamilton penning a new deal, it was widely expected that he'd be sticking around and the German team would have to decide between Bottas and Russell for the other spot, but then the seven-time World Champion only signed a one-year extension, and everything changed.
It is still likely that the Brit will remain at Mercedes for the 2022 season, but no longer a given. If he were to leave, Russell would be the obvious candidate to replace him, but there's no guarantee that he'd be able to fill such big shoes in his first year with a top team, and in such an important year, Toto Wolff and co will be reluctant to take that risk.
Instead, they could well opt to have Russell replace Bottas, whose contract is expiring, regardless of what Hamilton does, and then go all out to sign arguably the 36-year-old's only equal on the grid should he leave: Verstappen.
The Dutchman reportedly has a clause on his contract that would allow him to get out of it early if Red Bull don't give him a car good enough to challenge for the title this season. Should that be the case, it's hard to see him turning down a Mercedes seat. Ultimately though, he'd only be approached if Hamilton leaves, and that seems unlikely.
Instead, an all-English line-up of Hamilton and Russell seems the most likely direction for the team to go in for 2022, unless Bottas has one helluva 2021 and proves he's still a better option than the Williams man.
Red Bull
Current drivers: Max Verstappen (contract expires 2023); Sergio Perez (contract expires 2021)
Potential 2022 candidates: Yuki Tsunoda
Red Bull enter 2021 with, on paper at least, their strongest line-up since Daniel Ricciardo left, and if all goes well, they'll keep it for next year at the least.
There's absolutely no chance that the team would even consider dropping Verstappen, their golden boy and perhaps the grid's biggest talent. The only scenario in which he leaves is if the performance clause mentioned above is triggered, and judging by pre-season testing, it won't be.
As for Perez, he already seems to be settling in well and getting to grips with his new car. If he can get close enough to Verstappen without clashing with him in their first season together, a contract extension is likely.
If Checo does struggle or Verstappen leaves for Mercedes, AlphaTauri's Tsunoda could well be the man to take the open seat if he enjoys a good first year. Big things are expected of him and Helmut Marko would undoubtedly love to have another of his young talents promoted. Besides, the team seems to have zero interest in calling Pierre Gasly back up.
We'd say Verstappen remaining the team leader is a pretty safe bet. As for who will partner him, that depends on how Perez and Tsunoda get on at their new teams in 2021.
Ferrari
Current drivers: Charles Leclerc (contract expires 2024); Carlos Sainz (contract expires 2022)
Of all 10 teams on the grid, Ferrari are one of the most likely to enter 2022 with an unchanged driver line-up.
Much like with Verstappen at Red Bull, Leclerc is the apple of the team's eye and will surely lead them for years to come. He's not going anywhere.
As for Sainz, he was handed a two-year contract when he signed. If the Italian team had any plans to drop him after one, they wouldn't have given him such a deal.
There may come a point where talk begins to stir of the Spaniard being replaced by Mick Schumacher, but that's for next year's silly season.
McLaren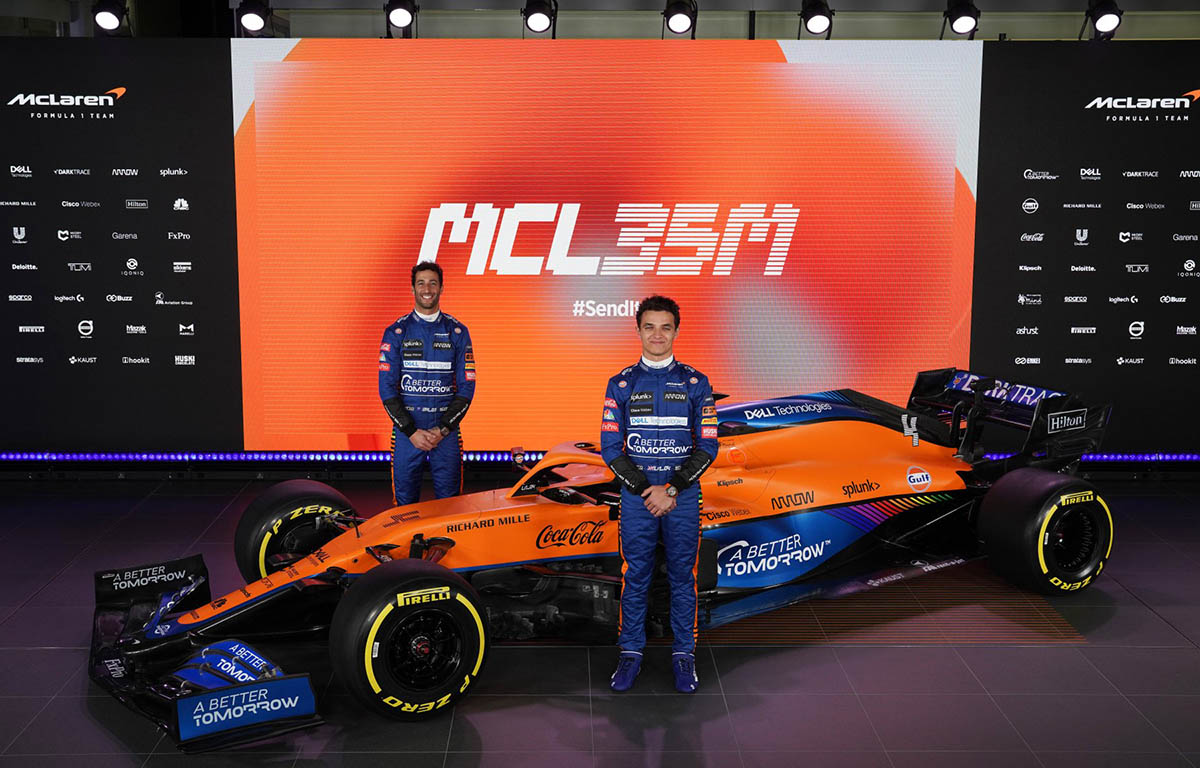 Current drivers: Daniel Ricciardo (contract expires 2023); Lando Norris (contract expires 2022)
McLaren are another team that are unlikely to be involved in any kind of musical chairs in the next few months.
Ferrari coming in for Sainz proved to be something of a blessing in disguise as it gave them the chance to bring in Ricciardo, who they originally wanted to sign in 2018 before he chose to join Renault. In the Aussie, they have one of the most impressive and accomplished drivers on the grid.
His team-mate meanwhile may have achieved less, but is every bit as exciting. Norris made huge strides in 2020, claiming his first podium and pushing Sainz much closer than in his rookie season, and it feels like there's more to come from him.
Is there any chance of either leaving? Well, if Mercedes lose Hamilton and can't get Verstappen, they could perhaps try to get Ricciardo, but that's a long, long shot.
Aston Martin
Current drivers: Sebastian Vettel (contract expires post-2022); Lance Stroll (contract expires post-2022)
While the exact lengths of the contracts the Aston Martin drivers have aren't clear, it's safe to say they won't be leaving anytime soon.
We do know that Vettel signed a multi-year deal, and both him and the team have spoken of a desire to build a long-term project together. At 33, he may begin to consider retirement in the near future, but he'll stick around for the first year with the new regulations at the very least.
As for Stroll, well, as far as job security goes, having your dad own the team is pretty darn secure. Unless there's some family drama, he's not going anywhere.
Alpine
Current drivers: Fernando Alonso (contract expires 2022); Esteban Ocon (contract expires 2021)
Potential 2022 candidates: Pierre Gasly
Of the upper-midfield teams, Alpine are the ones most likely to have a new face in one of their cars in 2022.
It won't be in Alonso's, with the Spaniard undoubtedly staying until the end of that campaign. After all, he's already stated on multiple occasions that the main reason he returned to the sport was because of the opportunities provided by the regulation changes.
Ocon's future on the other hand is far less certain. His first season with the team wasn't a great one as he often failed to challenge Ricciardo, although he did show signs of improvement and claimed a podium in the penultimate race. If he continues that trajectory, he's got a decent chance of getting a contract renewal.
He can't afford any less though as rumours of Gasly joining just won't go away, and it's easy to see why. He's French, was one of the drivers of the season in 2020 and is just 25. If the team is looking for someone who can be the lead driver once Alonso calls it quits, there are few better options.
Which Frenchman will partner Alonso next year really depends on how good a season Ocon has, but signing Gasly may well be just too tempting for Alpine to turn down.
AlphaTauri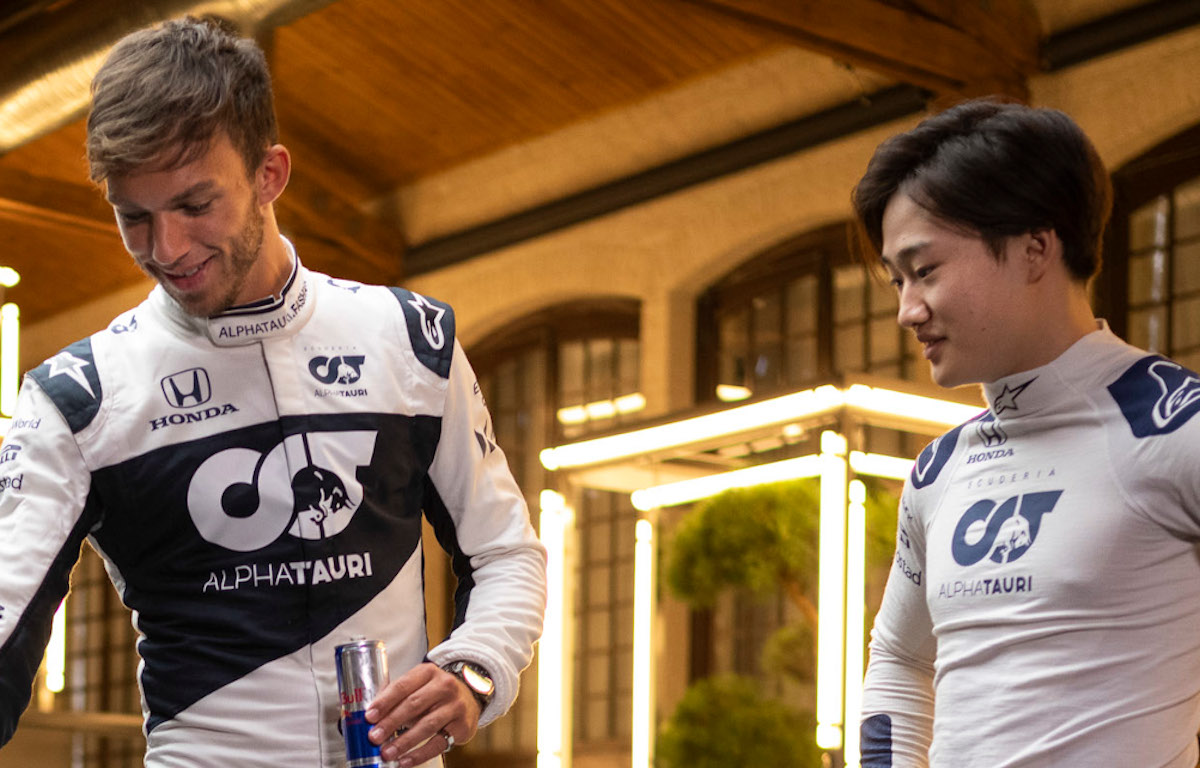 Current drivers: Pierre Gasly (contract expires 2021); Yuki Tsunoda (contract expires 2021)
Potential 2022 candidates: Alex Albon
The team now known as AlphaTauri have had a huge number of exciting talents in their cars over the years, but have rarely had them for long, and that will most likely be the case again.
Gasly has been nothing short of a revelation since returning after being dropped by Red Bull, winning a race and constantly getting everything out of the car. However, with the chances of another promotion slim and AlphaTauri having limited potential, he'll want to start exploring his options for 2022 and would surely jump at the chance to join Alpine.
As for Tsunoda, he's something of an unknown quantity given his lack of experience in F1 and single-seater racing as a whole for that matter. If he proves to be as good as people say he is though, it w0n't be long before Red Bull come calling. That being said, a promotion after just one season is unlikely.
Should Gasly leave, Albon would be the favourite to replace him. The Thai driver is still young and, being Red Bull's reserve driver, very much a part of the family. He also has experience in F1 which, in a year as important as 2022, is a big plus.
For the latter reason, it's probably more likely that he returns than a young driver such as Juri Vips is called up from Formula 2.
Alfa Romeo
Current drivers: Kimi Raikkonen (contract expiring 2021); Antonio Giovinazzi (contract expiring 2021)
Potential 2022 candidates: Nico Hulkenberg, Callum Ilott, Robert Shwartzman
Alfa Romeo's pair are the second-longest standing on the grid now, but this will most likely be their last season together at the team.
We've undoubtedly said this before, but this year will surely be Kimi's last in Formula 1. I mean come on, he'll be 42 by the end of it. He's always said that he'll call it a day when he's no longer having fun, and that could indeed be the case after another campaign at the back of the grid.
Giovinazzi meanwhile won't be leaving by choice, but he could be dropped. Ultimately, that's up to Ferrari, and if has another average season, they'll be tempted to replace him with one of their academy products.
Both Ilott and Shwartzman are exciting prospects, and whichever one of them prevails in F2 can fancy their chances of taking Giovinazzi's seat. As for Kimi's replacement, Hulkenberg was in talks before the Finn decided to stick around and has a close relationship with the team from his Sauber days.
Haas
Current drivers: Mick Schumacher (contract expiring 2022); Nikita Mazepin (contract expiring 2022)
Haas took the bold step of signing two rookies with the aim of having them prepared once the 2022 season comes around, so unless something crazy happens, neither will leave before then.
Schumacher is very much a Ferrari driver and thus won't drive for a team other than the Scuderia, Alfa Romeo or Haas. With no room at the top team and him under contract, he'll be at Haas this time next year.
The same can be said for Mazepin. As is rather obvious from the team's new livery, he and his father bring a huge amount of funding and support to the table. It's more likely that his dad buys the team outright than he gets dropped.
Williams
Current drivers: George Russell (contract expiring 2021); Nicholas Latifi (contract expiring 2021)
Potential 2022 candidates: Jack Aitken, Guanyu Zhou, Christian Lundgaard
Williams situation for 2022 seems pretty clear already. One driver will go and one will stay.
Russell looks certain to be the one leaving. With potentially two seats opening up at Mercedes, he should finally get the promotion he's waited so patiently for. If he doesn't, don't be surprised to see him get in touch with other teams if there are no real signs of encouragement to stick around at Williams for another year.
Latifi on the other hand will most likely stay. He brings a lot of money to the team, does a decent enough job on-track and won't have better options elsewhere.
Who his team-mate could be depends on if rumours of Williams becoming Alpine's junior team prove to be true. If so, one of the French outfit's academy drivers will get the nod, probably one of Zhou or Lundgaard. If not, reserve driver Aitken is the most likely option.
Finley Crebolder
Follow us on Twitter @Planet_F1, like our Facebook page and join us on Instagram!