The gloves are off…so what happens next?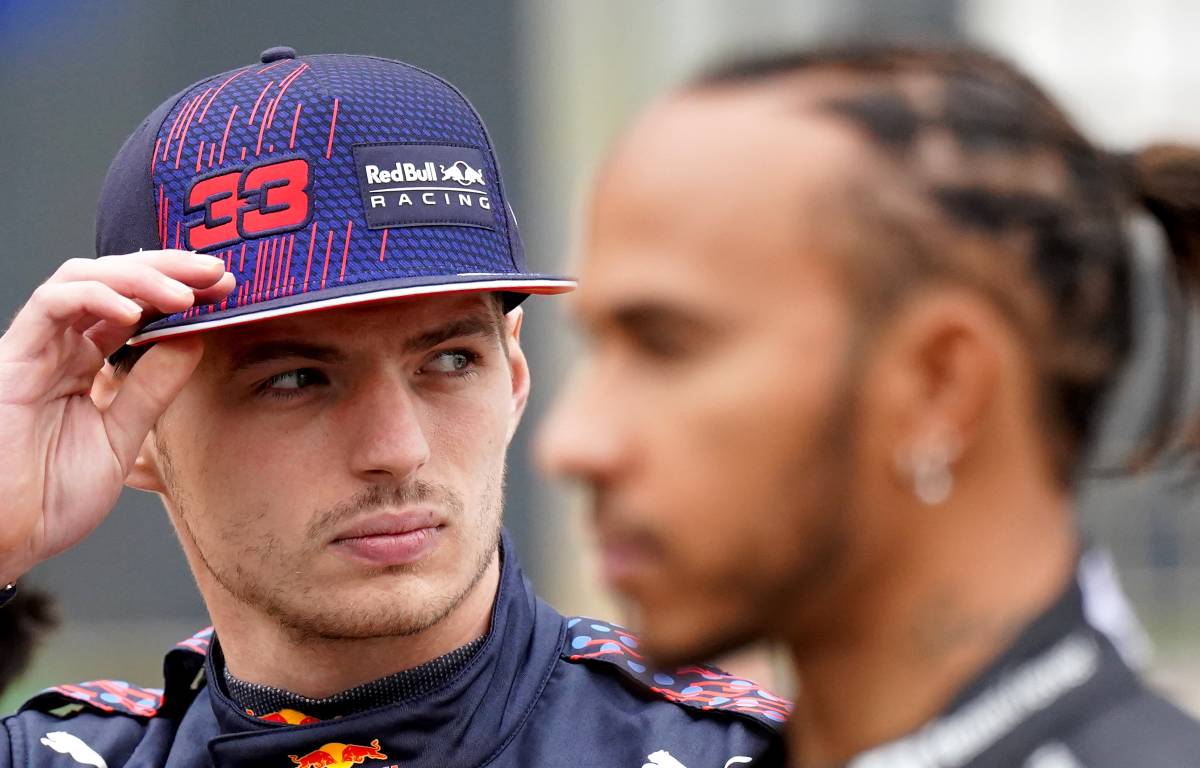 After simmering all season, the 2021 World Championship has reached boiling point before its halfway mark. So what happens next?
The British Grand Prix weekend ensured it will be a very difficult one to forget, not only for the debut of sprint qualifying but also as the occasion when the rivalry between Mercedes and Red Bull, and Lewis Hamilton and Max Verstappen, erupted into open hostility.
Well, kind of.
Toto Wolff and Christian Horner have had a problem with each other all year. Now Horner has a problem with Hamilton. So too does Verstappen, or at least his social media does.
What we have not had yet is anything too strong on the verbal front between the two World Championship-contending drivers, beyond Hamilton calling Verstappen "too aggressive" and the Dutchman referring to his opponent's "disrespectful and unsportsmanlike behaviour" via Twitter.
It's hardly UFC-level taunting. Conor McGregor would wonder what all the fuss is about.
Now we have the Hungarian Grand Prix, then the summer break before the countdown really begins towards the season's climax in the Middle East.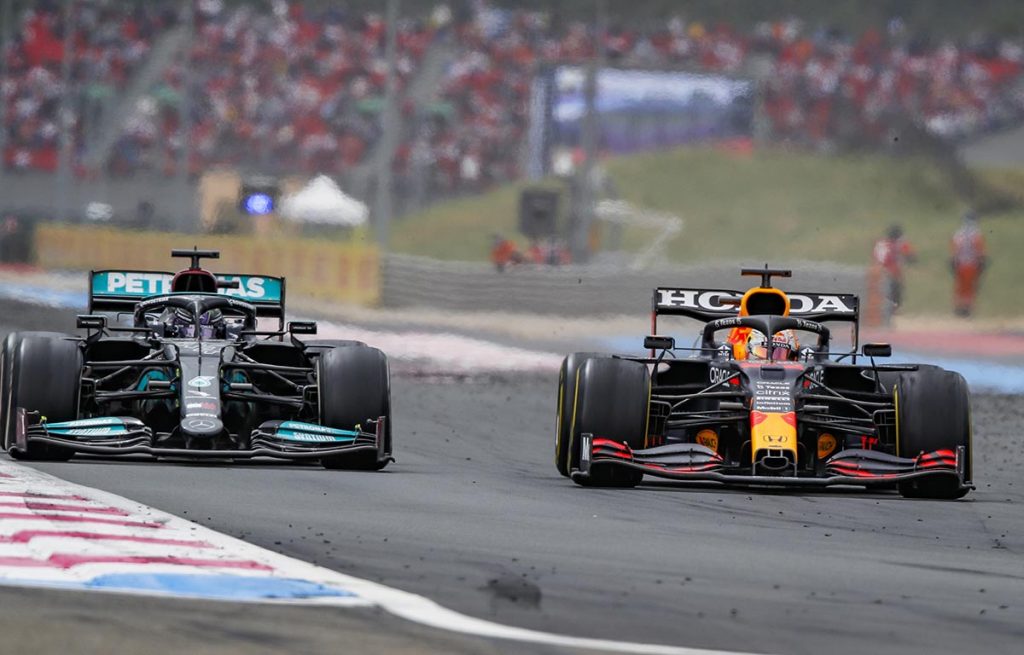 The big question is: how have events at Silverstone changed the dynamic of the title battle both on and off the track?
On it, massively. That is simply the impact one race can make, with Mercedes scoring 40 points, Hamilton 25 of them, and Red Bull zero. In one afternoon, a sizeable lead in both championships had all but gone.
Verstappen is still eight points ahead of Hamilton but even if he finishes second in Budapest, the reigning champion can still draw level with a victory and fastest lap.
Toto Wolff had promised a response at Silverstone and he was not wrong. This is a different Mercedes, one relying on determination and experience rather than the sheer dominance of previous years, and the British Grand Prix showed that in abundance.
But as in Formula 1 throughout the decades, it's the stories away from the circuit that hold just as much intrigue.
Is it right to build up Hamilton v Verstappen to be as big a rivalry as Senna v Prost, Schumacher v Hill, Hamilton v Rosberg?
Perhaps not yet. There is plenty of time, though – but also one significant difference.
Formula 1 in 2021 is very different to how it was in the eighties, nineties and maybe even five years ago.
Check out all the latest Lewis Hamilton merchandise on the official Formula 1 store
Back in the day, a driver's public image mattered less. In the days of Senna v Prost and Schumacher v Hill, there was no social media, no internet even. There were newspapers, which ended up wrapping fish and chips (they did in the UK anyway).
Nowadays, everything a driver says, positive or negative, is on record for posterity, easily accessed with just a simple search.
They are a brand with millions of followers, with multiple sponsors. They promote the right behaviour, the right morals, how to protect the planet. They are role models.
So how would it then look if they became embroiled in mud-slinging with rivals, just in the name of getting one over them?
All things considered, today's drivers are a friendly, self-aware bunch. They play golf together, even sometimes – shock, horror – with their own team-mate.
There are exceptions, of course, but most of them just seem to get on and have a mutual underlying respect. Lewis and Max included.
Therefore, I think we can expect the drivers will leave it to Wolff and Horner to continue their prolonged spat which, in their own view, protects the interests of their teams.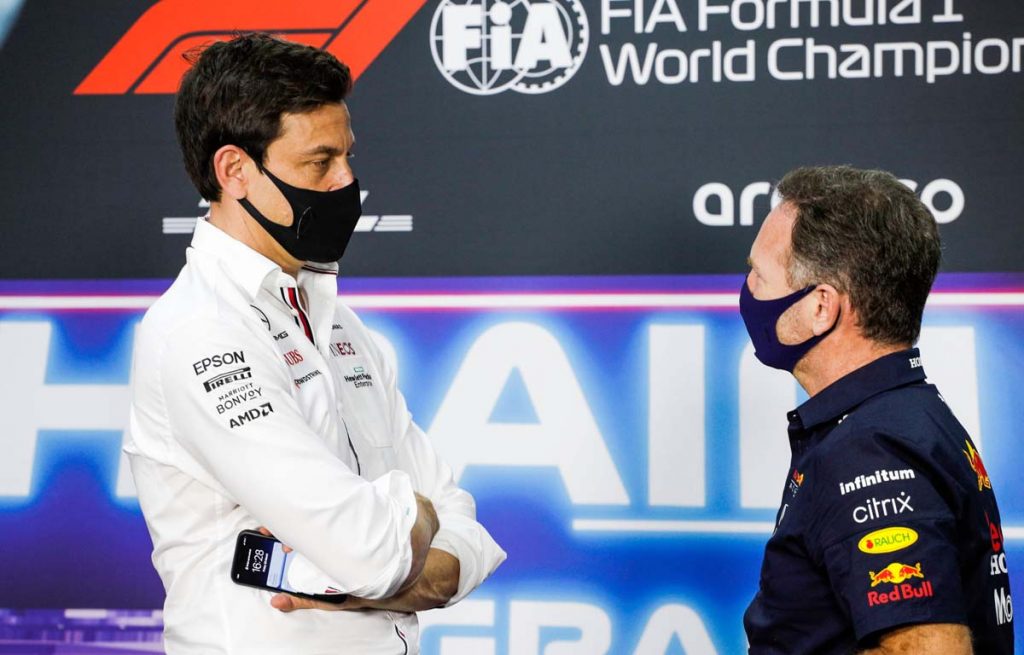 It would not be beyond the realms of possibility that we see some kind of staged photo opportunity with Hamilton and Verstappen 'making their peace' – social distancing permitting – and promising a cleaner fight, but that might well be considered too cheesy.
Going back to the original question of what we really can expect to happen next, the most confident prediction is that it will be one heck of a second half to the season.
Before Silverstone, with Verstappen on a roll and having won four of the previous five races, the championship was in danger of becoming too one-sided. We even suggested at one point that Hamilton could arrive in Abu Dhabi, even Saudi Arabia, with no chance of retaining his crown.
That prospect now looks much less likely, although it should still be borne in mind that Verstappen has won all of the last four races he has completed, and not finished lower than second when he has taken the chequered flag this year.
There will be no quarter given on either side and even if the enmity is built up somewhat more than it ought to be, a little bit of edge – at least enough to make all observers choose a side to support – does no harm whatsoever for the appeal of the sport.
It may not need a lid to stop it from bubbling over, but in the next few months the Formula 1 season should have no problems staying on the boil.
Jon Wilde