Why F1's new era must make itself stand out in global sport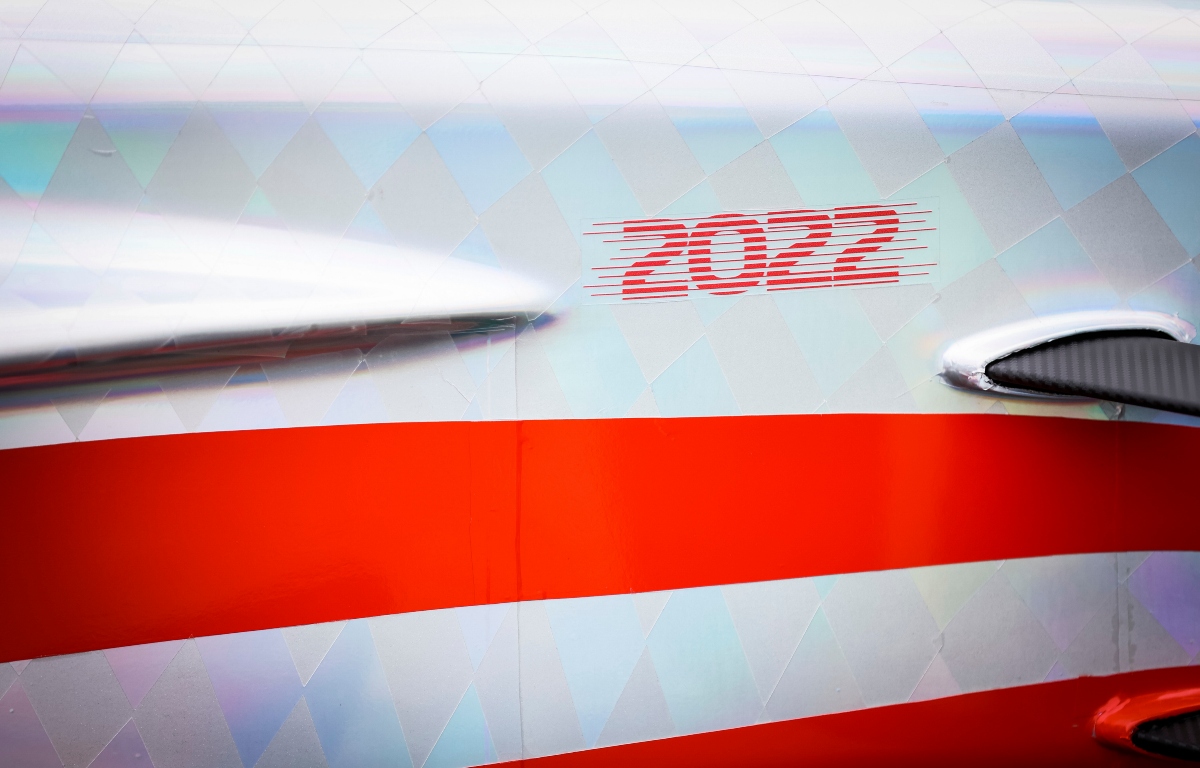 On the face of it, the 2019 British Grand Prix was a fine day for Formula 1.
It was the day when Lewis Hamilton, in front of a crowd of more than 140,000, became the most successful driver in the event's history, securing his sixth Silverstone victory after an entertaining battle with his Mercedes team-mate Valtteri Bottas in the early laps.
It was an important day in the career of Charles Leclerc, dismissed by some as a soft touch after his weak defence against Max Verstappen in Austria a fortnight earlier, who demonstrated nothing came unnaturally to him by fighting fire with fire, racing Verstappen as hard as anyone ever had.
It was a worrying day in the decline of Sebastian Vettel, whose crash into Verstappen at Vale was a sign the likes of Max and Charles had moved the game on, racing with an aggression, creativity and composure Seb – belonging to a different generation and with an inherent inability to adapt – could no longer compete with.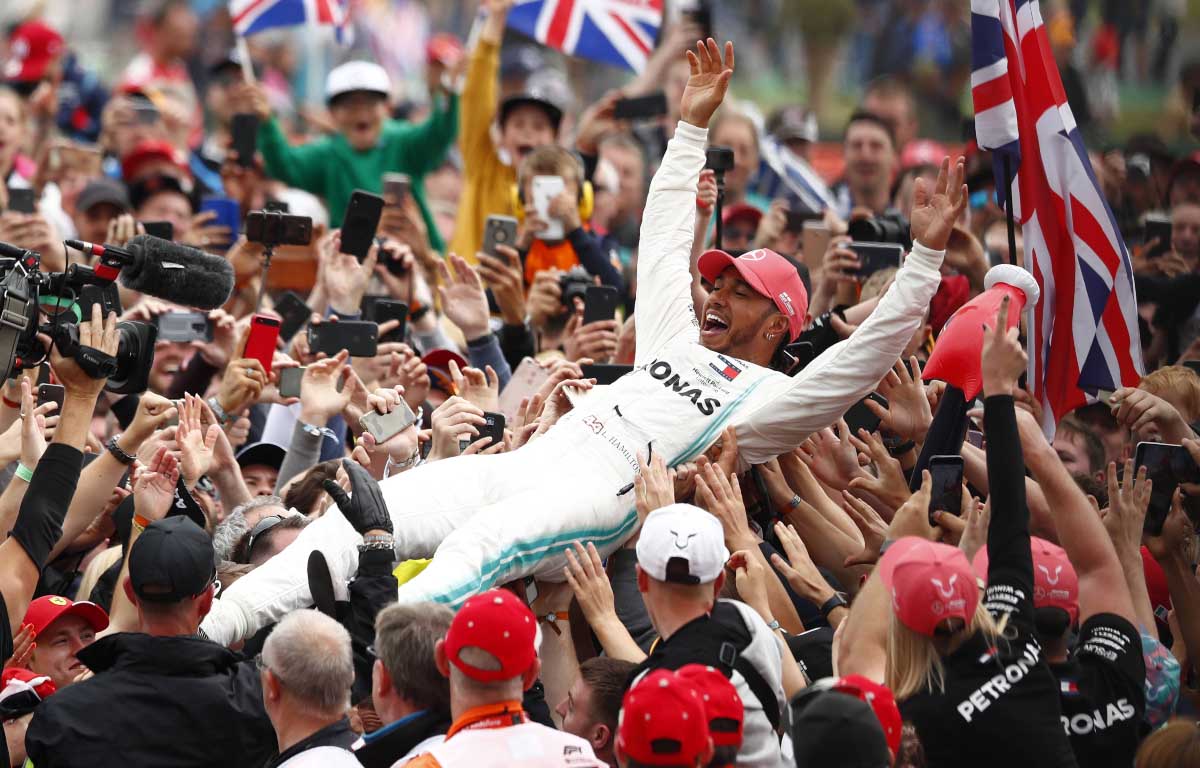 There was much to discuss and much to celebrate as the chequered flag fell at Silverstone – but you were left with the distinct impression very few people outside of this former World War II airfield on the Northamptonshire-Buckinghamshire border really cared.
July 14 2019 was also the day of the Wimbledon and Cricket World Cup finals, Novak Djokovic and Roger Federer meeting at SW19 and England taking on New Zealand at Lord's, christened as "Super Sunday" by the media as the UK hosted three major sporting events.
In reality, though, there were only two shows in town.
And even before they gradually grew into what they became – Djokovic winning over five sets in the longest, arguably greatest final Centre Court had seen and Ben Stokes steadying England to a Super Over victory in the first entry of his sensational summer – even the most passionate F1 enthusiast may have been wondering if they were watching the wrong sport.
At best, F1 was – in the words of one esteemed sportswriter on Twitter – a "very poor third" to the tennis and cricket. At worst? It hardly registered on the radar.
Even on one of its better days F1 had struggled to make an impact and it was difficult to avoid the conclusion it existed in its own little corner of the sporting universe, lost in its own self-importance and blissfully oblivious to its true standing.
It was, in other words, the day all the frustrations with modern Formula 1 came to the fore.
F1 had forever lost the ability to give the globe instant goosebumps in 2014 when the V8 engines were replaced by the V6 hybrids, which only now are the powers-that-be beginning to shout about while still desperately drowning out the din on most promotional material.
Yet perhaps the fundamental reason why so many were drawn to Wimbledon and Lord's rather than Silverstone on that summer afternoon was the search for the essence of sport.
Hamilton's victory, unlike those of Djokovic and the England team, had the feel of a foregone conclusion and once a sport loses the element of competition there is really nothing left.
F1 had been heading that way for some time since Mercedes' rise to prominence at the start of the V6 era, but at least retained some intrigue with the rivalry between Hamilton and Nico Rosberg – the childhood friends who became sworn enemies – until 2016 before Ferrari's resurgence under the 2017 regulations.
If Bernie Ecclestone was lambasted for the fundamentally flawed philosophy of the 2017 rules – making the cars several seconds per lap faster with no regard for the spectacle – the brains behind the 2019 front wing tweaks, creating a fork in the road that took Ferrari out of the equation, got off lightly.
That achieved little beyond opening the door for Mercedes' grip on F1 to become grotesque – Hamilton's British GP win was his seventh, and the Silver Arrows' ninth, in 10 races – and ensured the sport's worst nightmare, of one team being too good for the common good, had become a reality.
It was impossible not to marvel at the majesty of the Mercedes machine, yet so crushing was the unprecedented level of success for team and driver it was the kind of dominance fit for a message in a bottle, to be found and fully appreciated by future generations who might be able to make more sense of it.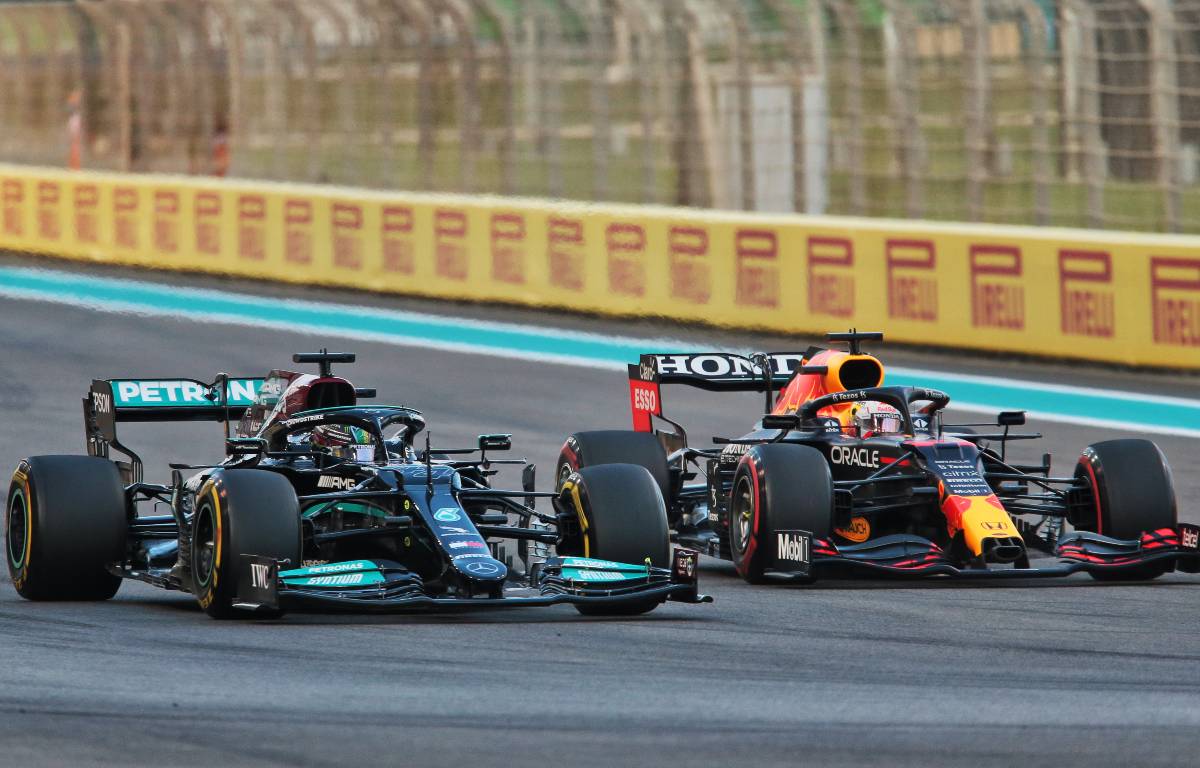 Living through it knowing week after week who the winners would be was, at times, a struggle.
Which is why the battle of 2021 between Hamilton and Verstappen, between Mercedes and Red Bull, appealed to anyone with motor racing – with sport – in their bones.
The sight of two of the finest drivers in history pushing each other to ever-greater heights was many things – stimulating and inspiring, divisive and outrageous – but most of all it was reassuring, a timely and welcome reminder that Formula 1, for all its faults, still has the capacity to thrill.
It represented a form of payback for those who had kept the faith throughout the years of one-team dominance when F1, starved of the intensity of competition and rivalry, was a sport lying dormant.
In 2021, thanks to Verstappen and Hamilton, it felt very much alive. It finally mattered again.
The question now facing F1 is how it can position itself to sustain the excitement and renewed interest generated last year under the new regulations for 2022 – the most thoroughly-researched rule changes in F1 history – or whether 2021 will come to be remembered as a bridge between one era of dominance and the next.
Silverstone has showcased the past, present and future in recent years with the difficult-to-love 2019 race followed by the 70th Anniversary Grand Prix in 2020 and the quirks of the 2021 event, when the inaugural sprint qualifying event was held on the weekend a 2022 show car was unveiled.
Artists' impressions are commonplace ahead of major rule changes, but it seemed significant that F1 itself went to the extent of building a physical specimen alongside digital renders of the teams' existing liveries on the new model.
Undoubtedly it was primarily for promotional purposes as all 20 drivers gathered around the show car on the grid, but perhaps also it was a visual reminder to the technical teams that there is a very vivid idea of what F1 2022 should look like.
Talk to anyone with a passing interest in F1 – the type lured towards Lord's or Wimbledon in July 2019 – and they will lament the fact the drivers are not in equal machinery, creating a level playing field for the best to emerge victorious.
And at the height of 2021, as Hamilton and Verstappen raced wheel to wheel in cars so closely matched as to be identical, it was tempting to imagine a Liberty Media executive – with a European Super League mentality and little feel for the sport's heritage – watching from afar and asking why, oh why, if F1 can be this absorbing, they are not all in the same cars all the time.
With talk of standardised parts and heavily restrictive rules, F1 may be about to sway more that way – a world where there are minimal differences between a Ferrari and an Alpine, a McLaren and an Aston Martin – moving in the direction of a spec series while still respecting its traditions.
It will not make for the most illuminating project Adrian Newey has ever worked on, but if it works as intended it could just take F1 and its popularity into a whole new stratosphere. Bernie's vision of heaven, after all, was for the engineers to create a world where engineers were no longer required.
And if there is a lesson to be taken from the 2021 season, it's that sport at its absolute best– even this one in which man meets machine – is not about tyres and front wings and rake angles.
It is about flesh and blood.
Here's to the new era of Formula 1. Let's hope, for its own sake, it's better than the last.
Russell sees five teams in 2022 title picture
George Russell believes the 2022 title battle is wide open.