It can be quite the challenge to stick to all of our New Year's resolutions, even though we know it is in our best interests.
And Formula 1 is no different – heading into the 2021 campaign there is not a team on the grid prepared to take their foot off the gas, not even Mercedes.
So, in the second part of our New Year's resolutions, we have saved the top five teams a job and selected one for each of them.
Alpine
Keep Fernando Alonso happy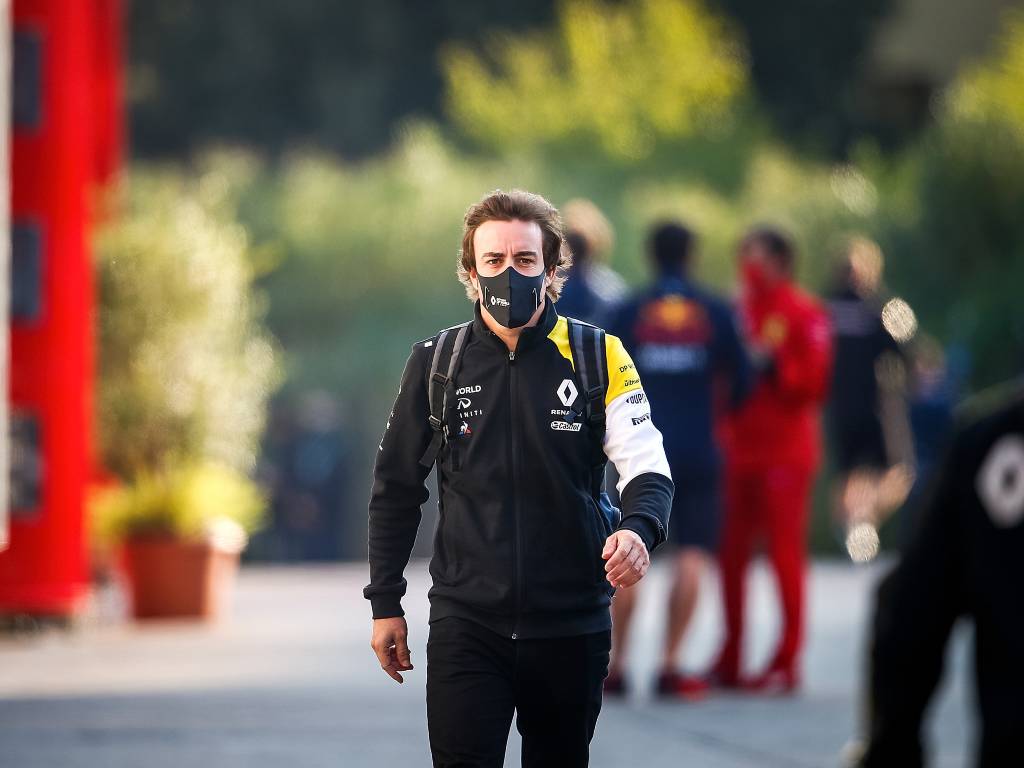 The two-time World Champion is known to be extremely demanding of any team he works with, and 2021 will be no different at Alpine.
While Renault bowed out of Formula 1 at the end of 2020 to make way for their Alpine division, this remains the team with which Alonso won both of his titles in 2005 and 2006, so it is fantastic to have him back on the grid with the outfit where he rose to Formula 1 fame.
But, as we saw the last time Alonso was in the midfield with McLaren, he gets very frustrated with not being able to fight at the top.
Sure, Alpine have positive momentum on their side after Renault collected 181 points in 2020, almost double their 2019 total with four fewer races, so their overall performance is certainly stronger compared to McLaren's back when Alonso left at the end of 2018 – but Alpine are not about to start challenging for wins yet.
Alonso says he is prepared for a 2021 campaign where he could take a podium only if Mercedes have a "disaster", with a focus on then fighting for wins in 2022. But Alpine should make a New Year's resolution to ensure they keep Alonso happy and focused on the overall aim throughout 2021 if they hit some rough patches – something that is almost guaranteed in that tight midfield pack.
Renault's power unit is not seen as a stand-out of the grid, so let us hope there is no repeat of Alonso's famous 'GP2 power' rant – Honda still have not forgiven him!
Aston Martin
Turn Sebastian Vettel's career around
2020 was an absolute disaster for Vettel. The season had not even started before Ferrari told him 2020 would be his final campaign with the team, and what followed was a string of performances throughout the season well below Vettel level.
It seemed like the four-time former World Champion had completely run out of steam, but Aston Martin have decided to take a chance on him in 2021 as they look to tap into his wealth of experience at the top of Formula 1 and head in that direction themselves.
But which Seb will they get? If it's the four-time champ, 53-time race winner, then he will prove an asset both on the track and behind the scenes in preparation for the new regulations in 2022.
But if it's the 2020 Vettel, then Aston Martin are in big trouble and could find themselves sinking down that midfield pack, especially considering Lance Stroll is yet to find consistent form after two years with the team.
So, without a doubt, Aston Martin's New Year's resolution has to be to unearth the old Sebastian Vettel.
McLaren
Take the fight to Red Bull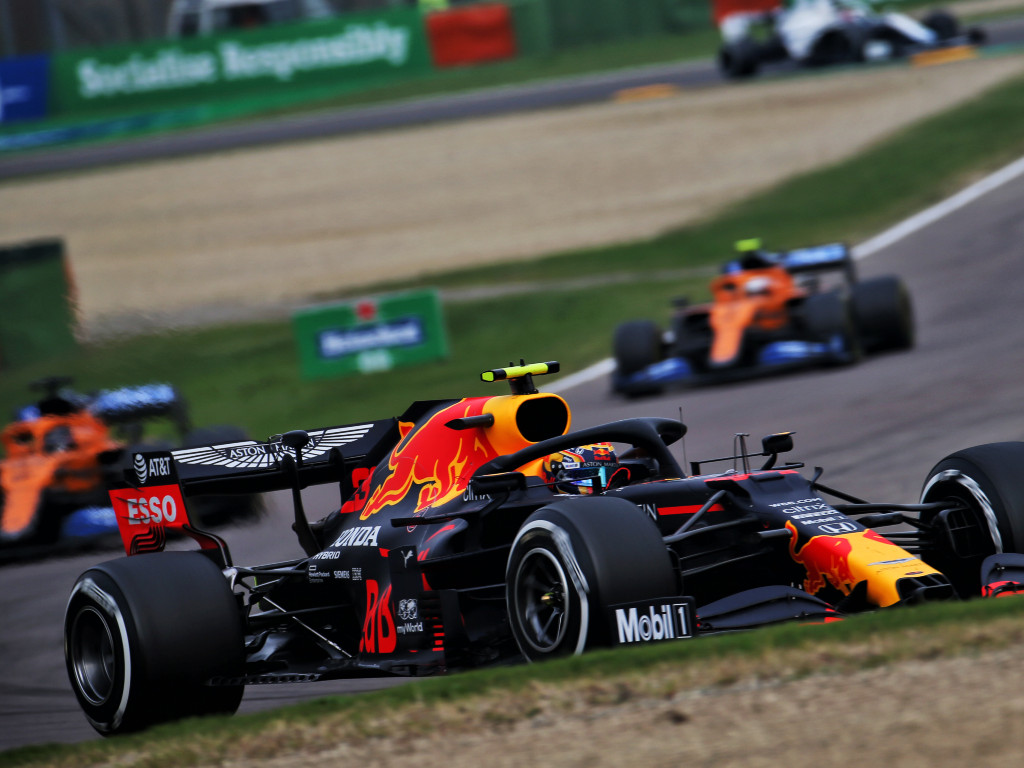 Despite not always having the third fastest car in 2020, McLaren put it all together when it mattered and pipped Racing Point to P3 in the Constructors' Championship.
At the season-ending Abu Dhabi Grand Prix, Lando Norris qualified only 0.25sec slower than the fastest Mercedes, and in 2021 that successful constructor/engine partnership of the past will return.
So, with Mercedes power installed again, McLaren's New Year's resolution must be to apply serious pressure on Red Bull who were in no man's land for most of 2020, comfortably P2 ahead of the midfield pack but not quite quick enough to threaten Mercedes at most races.
Hamilton's hope that his former team can make it a three-way title fight in 2021 is probably unrealistic, but McLaren are definitely expected to take the biggest step forward of any midfield team.
Red Bull
Challenge for the titles
It seems every year Red Bull tell us they are going to mount a title challenge, but when such form arrives it is always too late to stop Mercedes.
But their resolution for the New Year, which they ought to deliver on this time, should be to chase the Drivers' and Constructors' Championships. For cost-saving reasons, most of the 2020 chassis is being carried over to 2021, so Red Bull can largely pick up where they left off – which was dominating the Abu Dhabi Grand Prix courtesy of Max Verstappen.
Red Bull will have Sergio Perez alongside the Dutchman next season and by acquiring a race specialist, Red Bull hope they will now be able to make Sundays more difficult for Mercedes. Throughout 2020 they were battling one-handed with Alex Albon often off the pace, making Verstappen something of a sitting duck if he tried to take a shot at the Silver Arrows.
What the pecking order will look like in the new era of Formula 1 in 2022 is a complete unknown, so this could well be Red Bull's best shot at the Drivers' and Constructors' Championships since their last triumph in 2013.
Mercedes
Master the 2022 regulations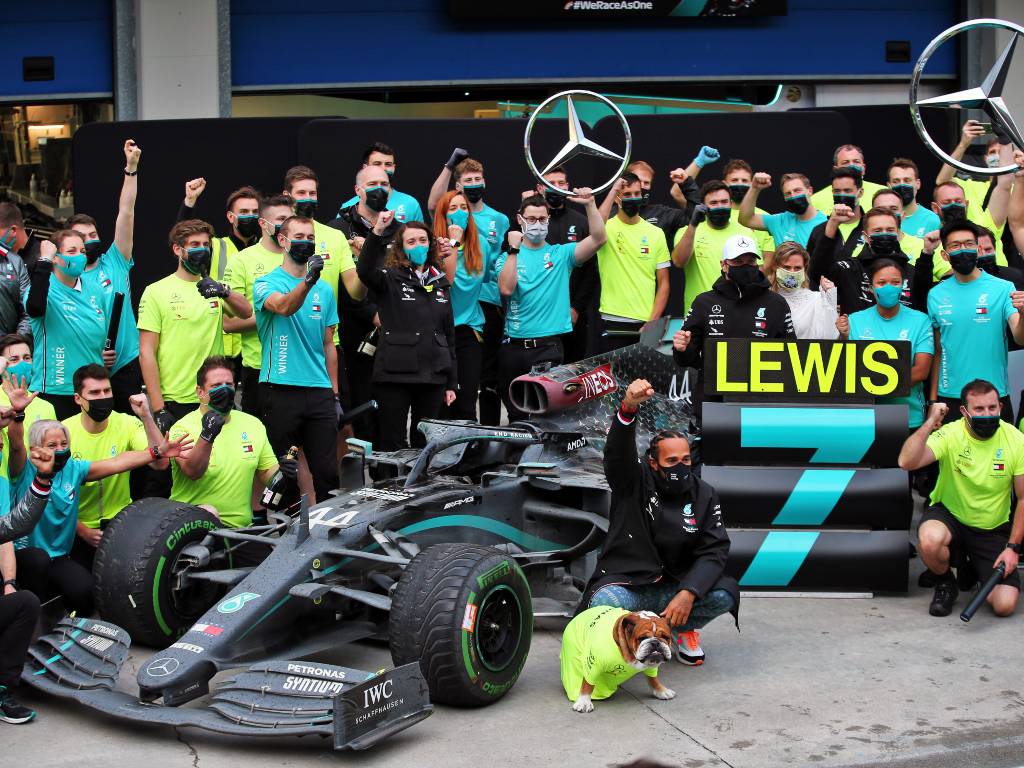 Speaking of the new rules, it was an overhaul of Formula 1 like this back in 2014 which paved the way for Mercedes' run of dominance. Ever since the turbo-hybrid era began back in 2014, the German outfit have taken all seven Drivers' and Constructors' Championships on offer.
That streak is already a record in Formula 1 and while the Silver Arrows would, of course, love to make it eight, while Sir Lewis Hamilton will be eyeing up an eighth World Championship to take the outright record, Mercedes must sacrifice that if needs be in order to repeat their magic in 2022.
We saw back in 2013 how Vettel pulled away from the pack at the end of the season when rivals wrote it off and went full attack at the upcoming 2014 rules, and come the following year Red Bull had no answer for Mercedes.
So, considering the dominance Mercedes enjoyed with the W11 which will form the basis for most of their 2021 car, along with the token system that will limit teams to two chassis upgrades, it makes complete sense for Mercedes to give their 2022 preparations full beans and master the regulations which they feel have been created to stop them.
Jamie Woodhouse
Follow us on Twitter @Planet_F1, like our Facebook page and join us on Instagram!