Sprint qualifying has its critics, but the true test of the format is yet to come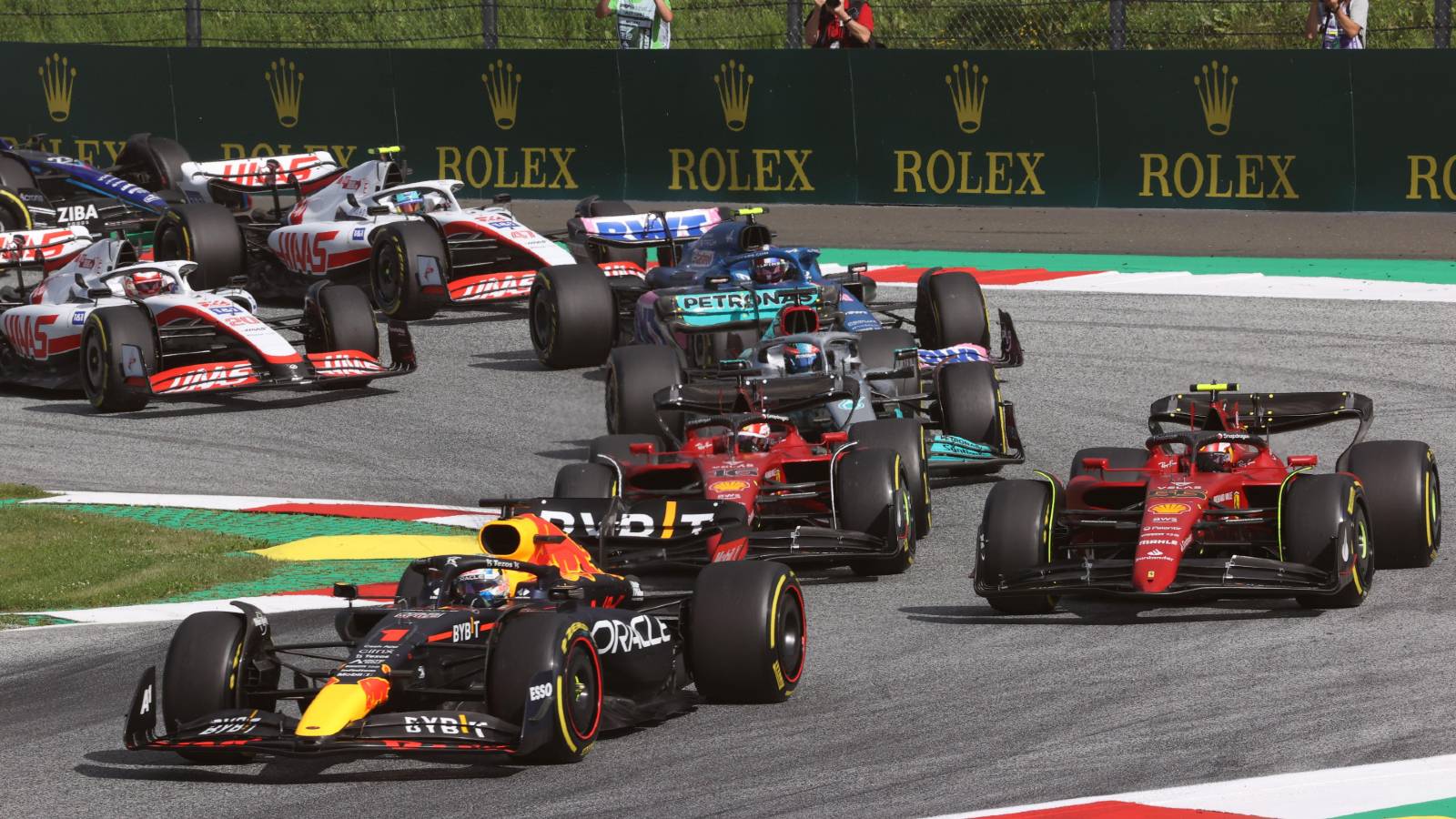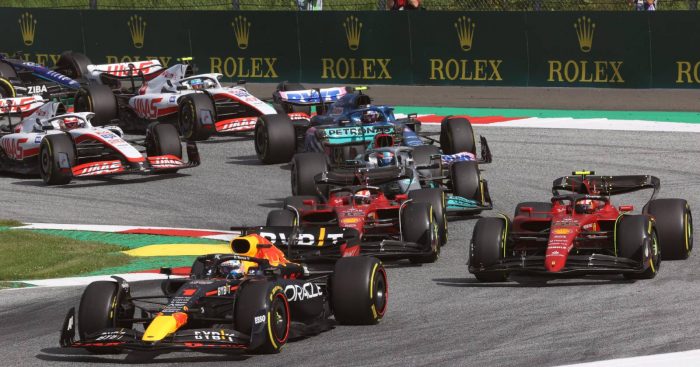 This weekend's Sao Paulo Grand Prix will see sprint qualifying come for the third and final time this season, bringing its second 'trial' year to an end.
The sprint format, which sees a qualifying 'race' take place over a one-third race distance of 100km to form the grid for Sunday's grand prix, took place at three rounds of the 2021 season before three more races were selected for 2022.
The sport has since confirmed that the number of sprints will be doubled from three to six next season, following "thorough analysis" which the FIA claims shows sprint qualifying has been a "popular update" to Formula 1 since it was introduced.
Regardless of your view on sprints, we live in a polarised world and Formula 1 sprint qualifying is just another thing that appears to split opinion, to a degree where a middle ground does not really appear to exist.
Likewise, Formula 1 has not been shy about trialling new formats in the past and, when they really have not worked, they are often quickly dropped again (the 'eliminator' qualifying from Australia a few years ago rings a bell).
With that in mind, let's dig a bit deeper into the story of sprint qualifying so far, how it has gone down, and what will be on the horizon.
Why has sprint qualifying been introduced?
Ross Brawn, Formula 1's managing director of motorsports, has been a big proponent of sprints, wanting to add to the early-weekend experience while insisting that he does not want the additional races to "cannibalise" the main event on Sundays.
The extra awarding of World Championship points for the top eight finishers this season adds extra incentive to perform well, with a chance to right any wrongs from qualifying on Friday to get into a better position before the race on Sunday.
While finances undoubtedly play a role in sprint qualifying, as they do in most aspects of decision making in Formula 1, the race-going fan element of it is one which should not be overlooked.
As anyone who has been to a Friday practice day as a fan can attest, without anything on the line at that point, that experience is as close as it comes to simply seeing Formula 1 cars drive around for lap after lap – no matter how impressive the machinery is.
As a result, having qualifying on a Friday, with genuine stakes attached, only adds to the fan experience.
Ultimately, Formula 1 fans seeing more of what they love – drivers going at full pelt in racing conditions – has been the underlying rationale behind the sport's decision to introduce them in the first place, but how much is too much remains to be seen.
What do the drivers think of sprint qualifying?
As is the case among fans, opinion of sprints among drivers is also split, but from what most have said in public, the prevailing view seemingly leans towards being against them rather than for them.
Max Verstappen has taken more of a purist stance on them, saying in late summer: "I just don't like the sprints. The emotions on a Sunday should be special. That's the only day you should race. That's how I grew up.
"Sunday is the day to race, the sprints we've done so far haven't really changed anything in the results. Everyone starts on the same tyre and finishes the sprint in the same position from which they started."
Lando Norris could see his point of view, but added: "Growing up, always having qualifying and then a race, that's always what I've known Formula 1 to be, do in a way, I'm with Max on that.
"I love just to build up the pressure of just having qualifying and one race with nothing coming between, that's just the structure of it. [But] at the correct tracks, I also don't mind it.
"So when it was in Austria or Monza, tracks you can actually race on. Interlagos, reasonably, not the easiest track for most people to race on."
Sebastian Vettel disagrees with the financial element of sprints as well as the driving, however, explaining that he sees it as a "way to make more money", before adding: "From a driving point of view, it is not very exciting to have the sprint.
"You are still looking at the main race, you are still looking at maybe your position, obviously, but mostly not losing because you get some points now, but the main focus is still on the race."
Has the racing been any good?
With the cars lighter than usual, any performance disparities on show in qualifying are likely to be highlighted in sprint trim as well – with the drivers running in higher engine modes and able to stretch their legs.
Of the five sprints so far, Lewis Hamilton's drive at Interlagos last year is the pick of the bunch by some distance. After his disqualification from qualifying, he made his way past 15 cars in the sprint and, with a further five-place penalty taken for Sunday, he pulled off one of the drives of his career to win from 10th on the grid.
In that weekend, the role of the sprint in Hamilton's performance cannot be overlooked.
Other than that, however, standout moments in the sprints have been relatively few and far between.
Fernando Alonso's start at Silverstone last year where he made up six positions on the first lap was a highlight, but with Carlos Sainz and Sergio Perez both making big gains in the Imola and Austria sprints earlier this season, they arguably put their cars closer to where they should have been in the first place after qualifying – taking away an element of jeopardy from race day itself by seeing them have to recover from lower grid slots.
But with more opportunities to see sprints next year, what 2023 will tell us is how much they really can add to a race weekend, with the sport able to fine-tune how they are integrated into the sport.
What are the drawbacks and what happens next?
While adding meaningful action to a Friday brings more to the fan experience, it likely adds to the price of tickets in the process, so the impact on affordability in the meantime cannot be overlooked either.
It's all well and good having more action for fans to see day by day, but pricing some people out of going altogether would prove to be counterintuitive, to put it mildly, so individual promoters need to keep that at the forefront of their thinking if their event is picked for a sprint next season.
Nor can the additional workload placed on the teams in what will already be the most heavily-packed Formula 1 calendar ever.
With 24 race weekends and six additional sprints, having had a 20-race calendar as recently as the 2017 season, Formula 1 now finds itself in a position six years later where the lights will go out 30 times instead.
Overall, then, there are many factors in play when it comes to sprint qualifying and how it feeds into the sport overall. There are fears that Formula 1 could reach saturation point, despite the Concorde Agreement between the sport and the teams allowing for up to 25 races per year in its current form.
Ultimately, though, there is only one way to find out. We will just have to wait and see how next season pans out when six sprint events are weaved into the schedule.
Whatever happens, the opinions of fans and teams should not and cannot be ignored.
Celebrate the historic McLaren x Gulf partnership with new clothing range