Formula 1 wins this round of FIA tussle, but what could it mean for the sport?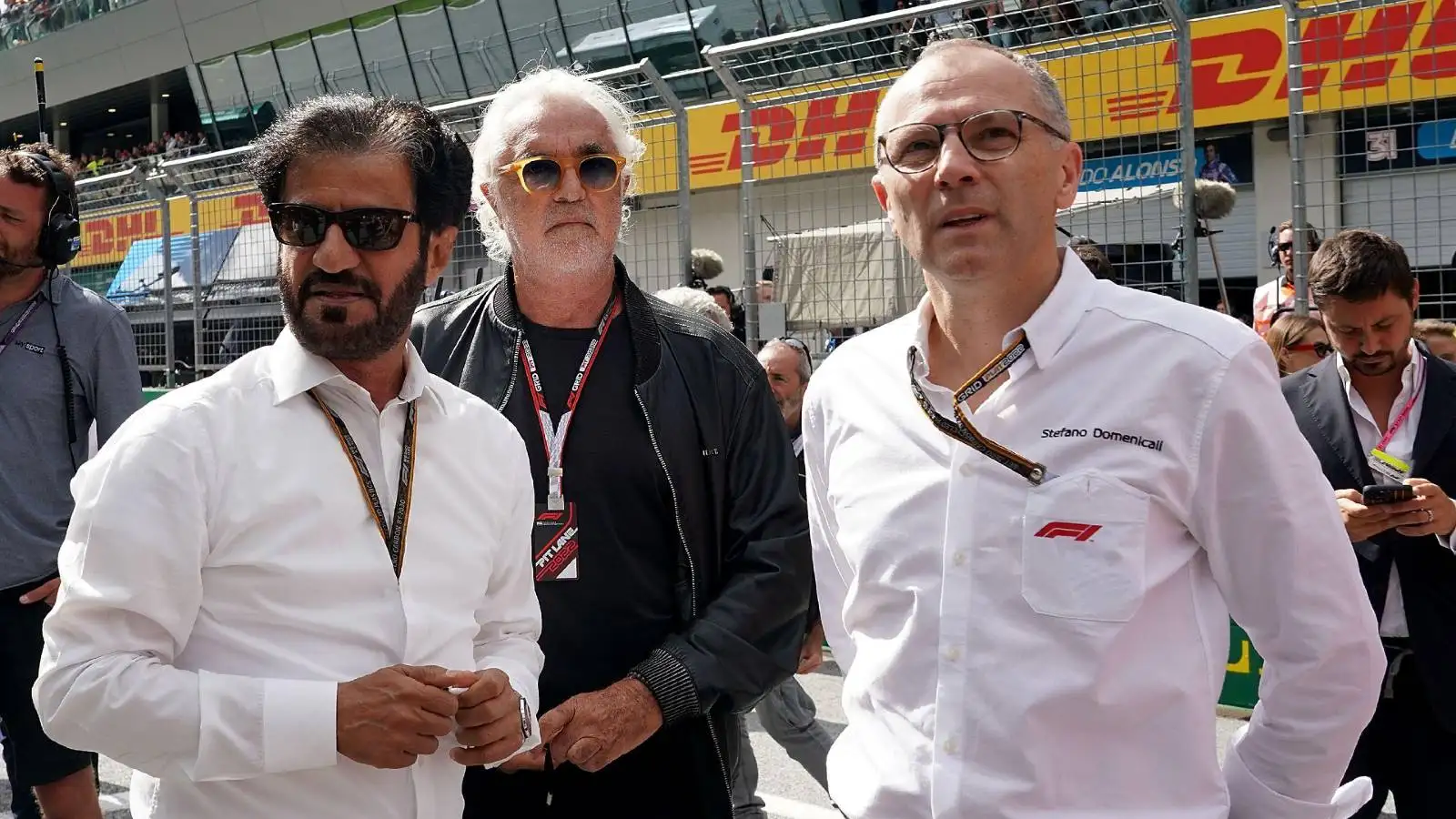 It wouldn't be Formula 1 if there wasn't some kind of political jousting going on in the background at any one time, but what has unfolded between Formula One Management and the FIA over the off-season had an altogether different flavour to it.
It has culminated in FIA president Mohammed Ben Sulayem taking a step back from the day-to-day running of Formula 1 from the governing body's side of things, and while it is claimed the move had been previously planned and, indeed, was part of his election manifesto to be a "non-executive president", the 61-year-old's actions in F1 had arguably been anything but hands-off up to this point.
And it is this approach that has rubbed the teams, and FOM, up the wrong way on numerous occasions since he was elected as Jean Todt's replacement at the head of the FIA.
With that, here is a look at how things got to this point, and what it could mean moving forward.
Why is there tension between F1 and the FIA?
At the heart of the brewing conflict between Formula 1, commercial rights holders Liberty Media and the FIA has been the belief that Ben Sulayem had rather been overstepping in his role as president of the governing body, in intervening in matters which FOM believe would or should not fall under his remit.
Be it weighing in on Saudi Arabia's recent rumoured $20bn bid to purchase the sport, which he called an "inflated" price tag, or putting out an 'expressions of interest' process for new teams to join Formula 1 – against the wishes of some of the existing teams and to a lukewarm response from F1, or the sudden enforcement of the lesser-used jewellery ban in Formula 1, or blocking the teams' agreement with the commercial rights holder to increase the number of sprints from three to six next season for six months, among other moments, the first year of Ben Sulayem's presidency has seen several eyebrow-raising instances in which he and FOM have had potential to butt heads.
Then there is the human element alongside the sporting which has sparked further scrutiny in recent weeks, including the new rule which proclaims drivers must seek FIA permission at their events to make political or religious statements – which has since been criticised by the likes of Sebastian Vettel, Max Verstappen, Valtteri Bottas, Alex Albon and more.
And on top of that, Ben Sulayem's unearthed misogynistic comments attributed to him from an archived website in which, under his 'dislikes', were listed: "Women who think they are smarter than men, for they are not in truth."
The FIA put out a statement insisting those comments, which were online more than 20 years ago, "do not reflect the president's beliefs.
"He has a strong record on promoting women and equality in sport, which he is happy to be judged on," the response continued.
"It was a central part of his manifesto and actions taken this year and the many years he served as Vice President for Sport prove this."
These factors have all combined to put increased public pressure on Ben Sulayem in recent weeks, with tension growing most when the FIA president put out a call for prospective new teams to enter Formula 1 at the beginning of January, with some not willing for the grid to expand.
This has all culminated in Ben Sulayem handing over "day-to-day contact" between F1 and the governing body to Nikolas Tombazis, the FIA's single seater director, leading him to take a step into the background in the top tier.
He is still set to be at races this season, but the governing body have explained why this move has now taken place.
An FIA spokesperson said, as per the BBC: "The president's manifesto clearly set out this plan before he was elected – it pledged 'the appointment of an FIA CEO to provide an integrated and aligned operation,' as well as to 'introduce a revised governance framework' under 'a leadership team focused on transparency, democracy, and growth.'
"These goals, as well as the announcement of the new structure of the single-seater department, have been planned since the beginning of this Presidency.
"The FIA president has a wide remit that covers the breadth of global motor sport and mobility, and now that the structural reorganisation in Formula 1 is complete, this is a natural next step."
PlanetF1.com recommends
The four teams that could be tempted to switch to Honda power in 2026
McLaren switch up naming pattern of F1 car to mark historic anniversary
FIA v F1 described as an 'open war' with relationship 'on the edge'
What could happen next?
The million-dollar question.
Whether or not Tombazis will take word from above from Ben Sulayem moving forward remains to be seen, but with Formula 1 looking like it has wrestled its independence back for itself, the changes the FIA president was looking to bring about may be in jeopardy.
Chiefly, the 'expressions of interest' process looking at new teams may not yield new entries onto the grid at all, unless enough teams can be persuaded otherwise.
The Andretti-Cadillac bid to become a new team has previously been railed against by several teams, which are keen to protect their interests and the 10-team grid to keep the current levels of prize money where they are, without the risk of that being 'diluted' for another team which they feel may not add as much value to the sport as intended.
With that, Andretti-Cadillac and any other suitors are likely to have to make their bid to get onto the grid an irresistible one. Michael Andretti followed Formula 1's advice and got a big manufacturer on board as a partner to add weight to his proposed entry, and an all-American team (along with Haas) would tick off a key market for the sport.
But with Formula 1 reportedly not having been too keen on Ben Sulayem's putting out of an application process in the first place, they and the teams are going to take a heck of a lot of persuading if any proposal to add to the grid is to be successful.
Domenicali also directly went against the FIA in saying Formula 1 would never "gag" its drivers, so another area to watch will be the fate of the so-called 'free speech' rule and whether or not it will be strictly enforced this season – as will other rules put into place by the current presidential administration at the governing body.
In Tombazis, formerly head of aerodynamics at Ferrari, F1 teams have someone to contact who knows the grid – and Domenicali – extremely well, so the off-track relationship between Formula 1 and the FIA is likely to be a smoother one from here.
In short, it appears FOM, the teams and Liberty Media have got their preferred outcome in this scenario, with one anonymous team boss having recently told BBC Sport: "Everyone thinks [Ben Sulayem] has got to go. That's definitely the general view"
With the president stepping back, then, a previous sense of normality could be resumed in Formula 1 as the season approaches – or, at least, as close to 'normal' as Formula 1 can ever be.