Conclusions from the French Grand Prix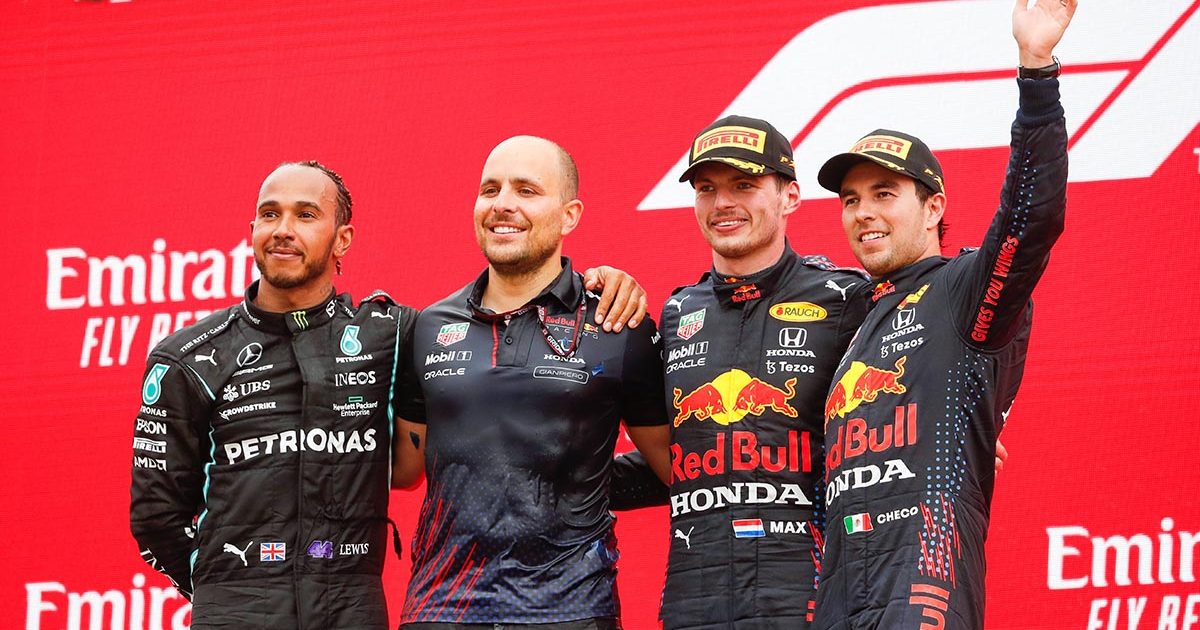 Max Verstappen extended his World Championship lead into double figures as Red Bull got the better of the tactical battle at Paul Ricard.
Here are our conclusions from a French Grand Prix which, while uneventful, was nevertheless enthralling for the entire 53 laps.
Red Bull best on all fronts
Merci et au revoir, Le Castellet 🏆🏆 #FrenchGP 🇫🇷 pic.twitter.com/R3hFPps9Rg

— Red Bull Racing Honda (@redbullracing) June 20, 2021
Lewis Hamilton thought it was down to pace, James Vowles blamed Mercedes' strategy. Either way, or even both, this was another weekend that belonged to Red Bull.
That's three in a row, and this was a circuit very different to the previous two. Christian Horner had said on Saturday that "if we can beat Mercedes here, we can beat them anywhere", so just how much confidence will Max Verstappen's victory give his team?
"Those guys are just too quick now," was Hamilton's take. Mercedes' chief strategist, Vowles, saw it differently, telling the seven-time World Champion over the team radio after the chequered flag: "This one's on us."
What a contrast from Bahrain and Barcelona where it was Mercedes nailing the strategy.
Horner said before the race he thought he had "the best team in the world" and at the moment, Red Bull are justifying such lofty claims. They have the car, the engine, the strategy acumen and, of course, the drivers capable of knocking Mercedes off their perch. The whole package.
It's still early days, of course. The season may be less than one-third old, if all 23 intended races go ahead. But neither Hamilton nor his team will want points deficits of 12 (Drivers') and 37 (Constructors') to get any larger.
Especially in the teams' battle. One DNF for a driver can mean a sizeable swing in the individual standings, but that 37-point gap will be harder to bridge – especially with Sergio Perez currently looking a much more effective 'number two' driver than Valtteri Bottas.
Perez, despite running in no man's land for much of this race, still came through to pass Bottas for third – more evidence, after his Baku triumph, that he is now doing exactly the job he was brought in for.
Red Bull merchandise is available to purchase now via the official Formula 1 store
Bottas starring in his own soap opera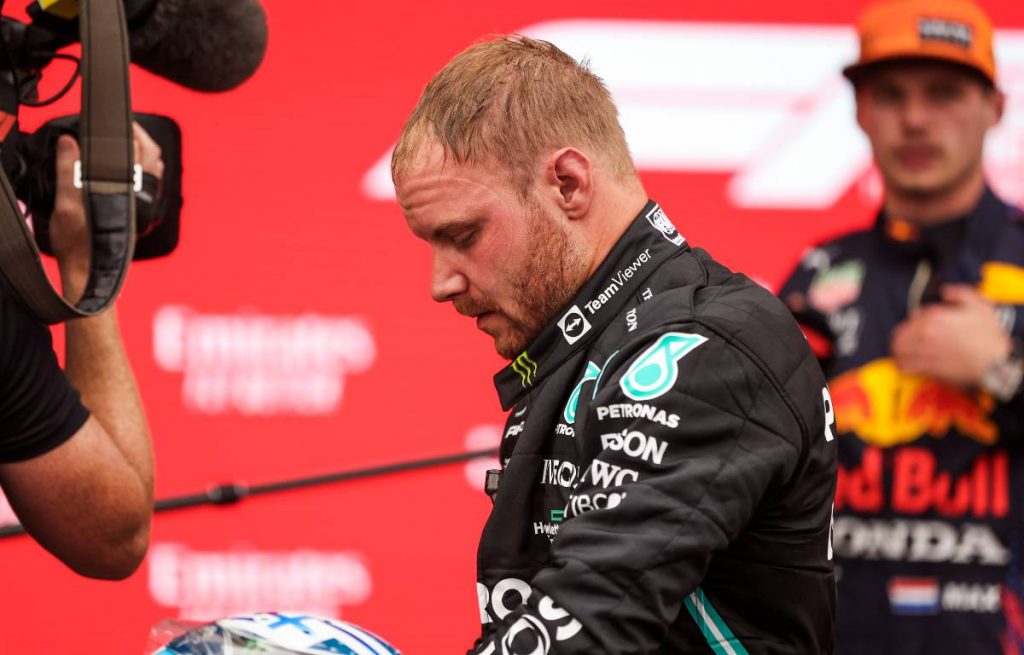 It's hard to imagine Valtteri Bottas as an actor, certainly one that would take Hollywood by storm. But this season, it's like he is starring in his very own soap opera.
The quiet man of F1 could do with a low-profile race weekend, in the sense of it passing without incident but yielding a positive result. But in France, there was yet more fuel for those who think his exit from Mercedes, in favour of George Russell, for the 2022 campaign is only a matter of weeks from being announced.
The Finn's urgings for a second pit-stop fell on deaf ears. As a result, he had no tyres with which to defend the final podium placing from Perez, and made his displeasure abundantly clear over the team radio.
"Why the f*** did no-one listen to me when I said it was going to be a two-stopper? F****** hell," ranted the angry 31-year-old.
It was a typical Bottas race of the last eight months, with his decline traceable back to a lock-up while leading the Eifel Grand Prix that surrendered the lead to Hamilton in the race that immediately followed his latest victory in Russia.
The subsequent retirement at the Nurburgring ended any lingering World Championship hopes for Bottas in 2020 and he has been completely in Hamilton's shadow ever since.
Mercedes will, of course, publicly defend the driver and their treatment of him. We may be wrong, but it almost seems as if that is just a face-saving exercise while Bottas endures a very shoddy 2021 – some of it his own doing, but arguably just as much down to the team.
It's essentially a relationship that is going very wrong and, as it resembles a soap opera more than a romcom, there is unlikely to be any happy ending for Bottas at Mercedes.
McLaren leave Ferrari floundering
Side by side. 🤝

That's P5 for Lando and P6 for Daniel at the #FrenchGP. 🇫🇷🏁

More points on the board to mark a great weekend of racing for the team. 👏 pic.twitter.com/SEWohncbQs

— McLaren (@McLarenF1) June 20, 2021
There are a few direct head-to-heads between teams throughout the grid this year and following immediately behind Red Bull v Mercedes is the McLaren v Ferrari battle.
The recent visits to street circuits favoured Ferrari much more, with Charles Leclerc's pole-position double and Carlos Sainz's second place in Monaco, but McLaren were back on song at Paul Ricard – at least on race day.
In the early stages it was Daniel Ricciardo who enjoyed the better of things against his team-mate Lando Norris, with the Australian showing real signs that he can now get the best out of the MCL35M.
But eventually it was Norris who again crossed the line first, with P5 and P6 meaning both drivers improved significantly on their grid slots – in contrast to Ferrari.
Both of the Scuderia's cars finished out of the points on what was a dreadful day for them and it means McLaren are now 16 points ahead of them in the Constructors' standings.
Norris continues to stand out even more brightly than his papaya-liveried car for the superb season he is enjoying – and must be relishing the next two legs of this triple-header as the circus moves on to Austria, where he bagged his first F1 podium last year.
Rookiewatch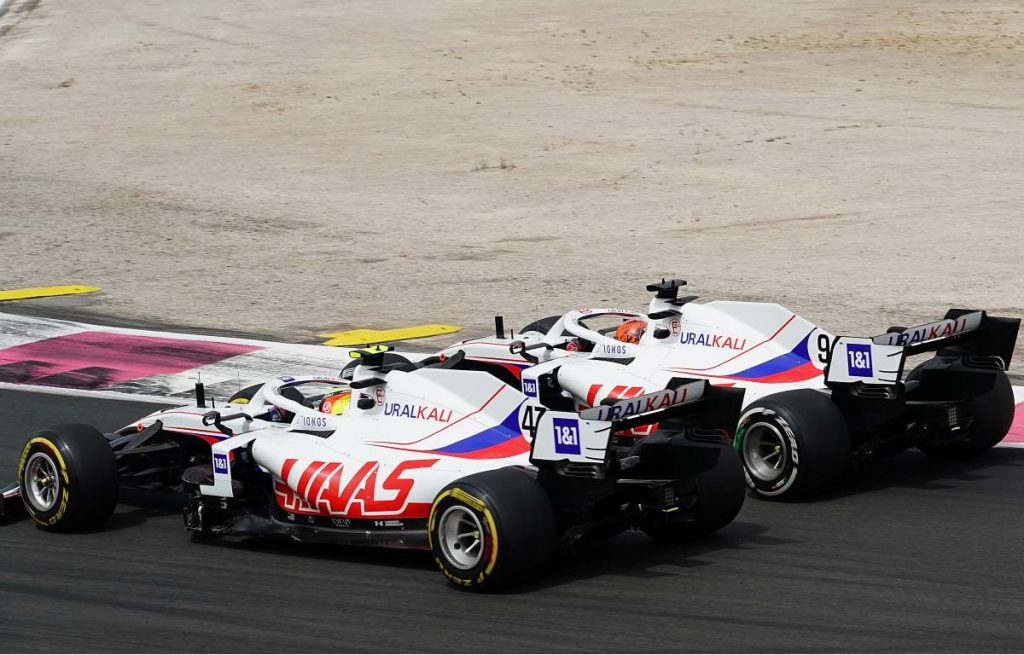 Another weekend, another Yuki Tsunoda crash in qualifying. How many more will Helmut Marko stand for?
In fairness, the Japanese driver did not perform badly in the race from a pit-lane start, but those of us who thought Tsunoda would threaten Pierre Gasly for AlphaTauri bragging rights this year are being made to eat our words now.
There was another spat between Haas team-mates Mick Schumacher and Nikita Mazepin and having bitten his tongue after their high-speed Baku incident, the young German was more willing to express his displeasure publicly this time.
"We do our thing, he does his. Most people can explain to themselves that it doesn't have to be like that. At this level, I can't quite understand it," said Schumacher about being forced by his colleague to take to the run-off area.
Clearly, the reigning Formula 2 champion has had a bellyful of the controversial Russian already and, with Guenther Steiner acting as referee, there should be plenty more entertainment to come from that duo throughout the rest of the year.
Schumacher reached Q2 for the first time only to crash out of qualifying and, like Tsunoda, could do with eradicating the novicey errors that are interrupting his otherwise encouraging progress.
Follow us on Twitter @Planet_F1, like our Facebook page and join us on Instagram!