French Grand Prix 2019: Time, TV channel, live stream & grid
They say there is no such thing as bad publicity, and F1 may be thinking just that as the roadshow moves on to Circuit Paul Ricard for the French Grand Prix this weekend.
The 2019 season appeared to be on life support from an interest perspective ahead of the Canadian Grand Prix, but a Ferrari renaissance and a hugely controversial result has breathed some much-needed new impetus into a dreary campaign.
Sebastian Vettel roared to a sensational pole at Circuit Gilles-Villeneuve, and appeared en route to a morale-boosting win for the men from Maranello before a hotly-debated five-second time penalty handed victory to reigning World Champion and 2019 championship leader Lewis Hamilton.
Ferrari have asked the FIA to review the penalty that cost Vettel victory so the debate still rages as we prepare to see if the Prancing Horse can show the same blistering speed on French soil.
Here is all you need to know ahead of another pivotal weekend…
When is the 2019 French Grand Prix?
The start times for the French Grand Prix are as follows:
Practice 1: Friday June 21, 1100 local time (1000 BST)
Practice 2: Friday June 21, 1500 local time (1400 BST)
Practice 3: Saturday June 22, 1200 local time (1100 BST)
Qualifying: Saturday June 22, 1500 local time (1400 BST)
Race: Sunday June 23, 1510 local time (1410 BST)
Where does the French Grand Prix take place?
Paul Ricard, opened in 1970, is no stranger to Formula 1 but, until 2018, it had not been used as a grand prix venue since Alain Prost's victory back in 1990.
The revamped circuit, which is under new ownership, has FIA Grade 1 listing but in order to achieve that it had to comply with the rules, meaning Formula 1 cars race on the 5.8km version of the track that features a chicane on the north side of the Mistral Straight.
Ahead of the 2019 race, the pit lane entry has been relocated to the penultimate corner, while a vast majority of the track has been resurfaced with fresh asphalt.
Sunday's race will take place over 53 laps of the 5.842km track.
Directions: How to get to the French Grand Prix
Located approximately 40km east of Marseilles, the best way to get to Paul Ricard is by private jet. But for those of us who don't have such luxuries, many big airlines fly into Marseille Provence, approximately 65km from Paul Ricard, where one can hire a car to get to the circuit.
You can also use the local train service to help get to the race. You can for example take the train to Bandol or St Cyr Les Lecques La Cadiere from Marseille (journey of less than one hour), which leaves you with a manageable taxi ride to the circuit.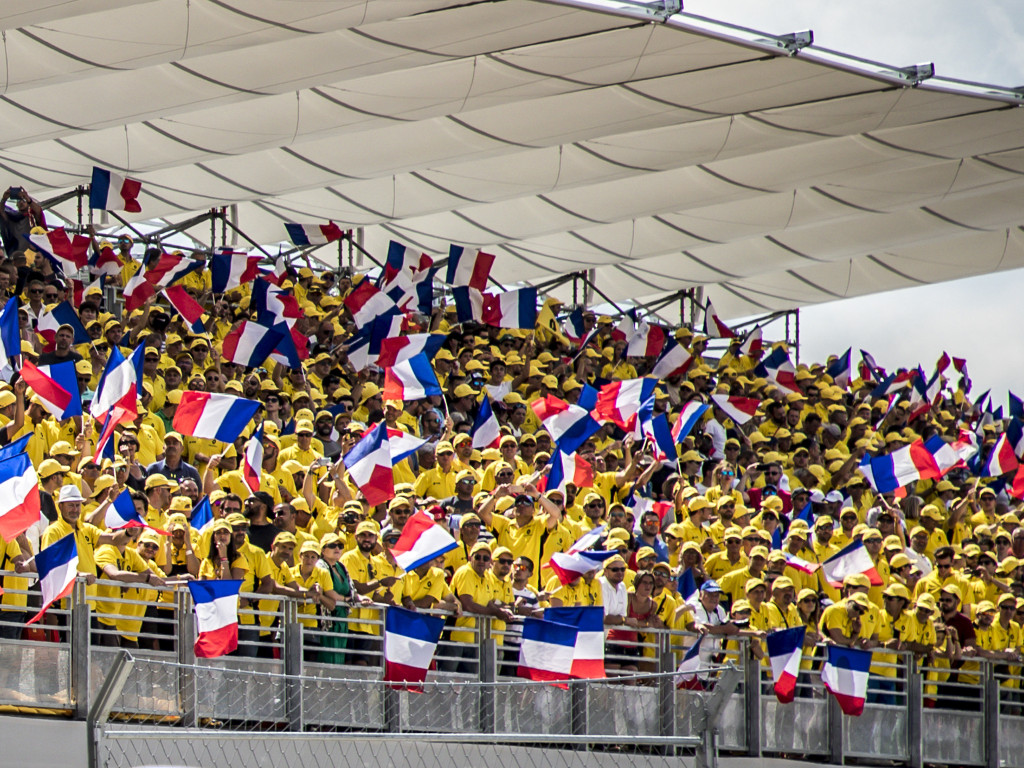 Where can I watch the French Grand Prix on TV?
French Grand Prix weekend – including qualifying and the race proper – will be screened live in the UK by pay-TV broadcaster Sky Sports on its dedicated Sky Sports F1 channel. You can also access a live stream of the coverage via Now TV. Highlights will be aired by free-to-air broadcaster Channel 4.
Subscribers to F1's own app can hear radio commentary on the race proper from the BBC and access live data around each session.
PlanetF1 will carry live timing and expert commentary on every session of the race weekend along with all the latest news from the track.
The French Grand Prix will be shown live on TV by the following outlets in other key markets:
United States: ESPN (English), Univision (Spanish)
Canada: RDS (French), TSN (English)
Australia: Fox Sports and Foxtel 4k (no ad breaks)
France: Canal + (pay TV) and TF1 (free-to-air)
Italy: Sky Sport F1
Germany: RTL
Spain: Movistar F1
What is the weather forecast for the French Grand Prix?
Friday June 21: 27C, partly cloudy.
Saturday June 22: 27C, mostly sunny.
Sunday June 23: 26C, partly cloudy.
Which drivers have won the French Grand Prix?
The French Grand Prix is the oldest Grand Prix race, with the first race run on June 26, 1906, 44 years before the official F1 World Championship began in 1950.
Since that date the event has been run on a number of different circuits, with the two most recent being Paul Ricard and Magny-Cours.
Magny-Cours took over from Paul Ricard in 1991 and staged the race through to 2008, when a 10-year hiatus for the French Grand Prix began.
The race returned to the F1 calendar in 2018 with Paul Ricard back in the big time from a global motorsport perspective.
Michael Schumacher is the most successful driver in French Grand Prix history, winning the race an astonishing eight times. French great Alain Prost meanwhile was successful six times.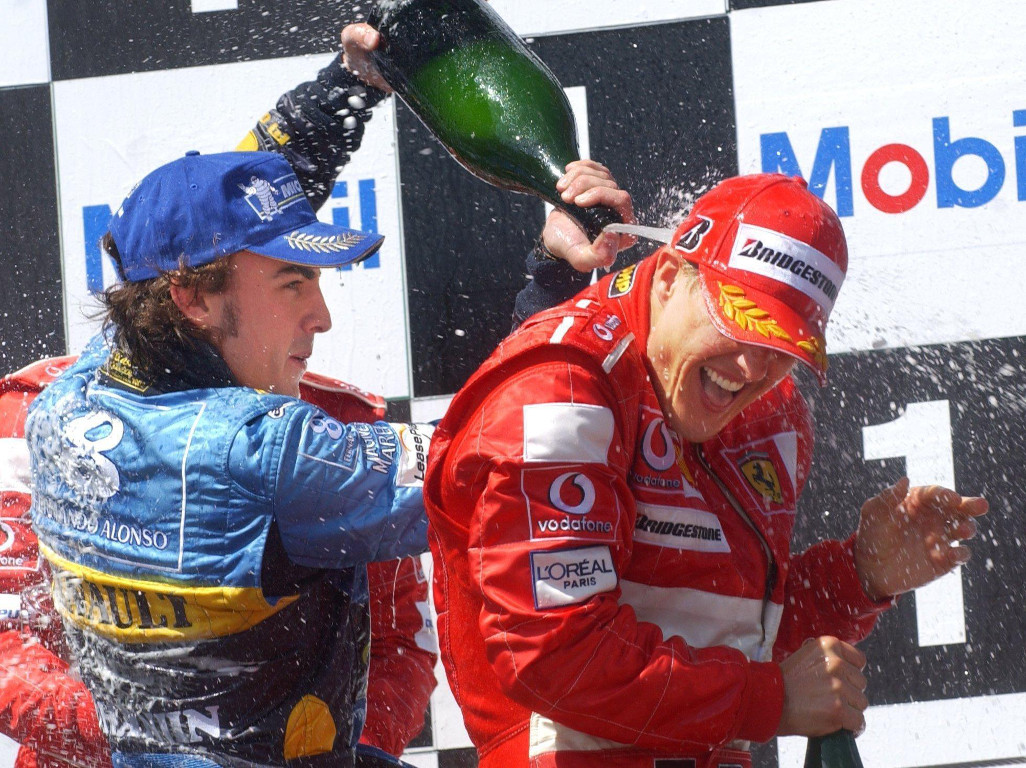 Ferrari – unsurprisingly and partly thanks to the mighty Schumi – are the most successful constructor with 17 victories while Williams have take the race eight times – the last in 2003.
Lewis Hamilton won the 2018 race for Mercedes en route to becoming World Champion for the fifth time.
Track Lap Record: 1:34.225 Valtteri Bottas (Mercedes, 2018)
French Grand Prix grid positions
Mercedes dominated again at Paul Ricard on Saturday as Lewis Hamilton headed yet another front-row lockout for the Silver Arrows. But qualifying brought yet more misery for Ferrari's Sebastian Vettel. Grid positions are as follows:
1. Lewis Hamilton (Great Britain, Mercedes)
2. Valtteri Bottas (Finland, Mercedes)
3. Charles Leclerc (Monaco, Ferrari)
4. Max Verstappen (Belgium, Red Bull)
5. Lando Norris (Great Britain, McLaren)
6. Carlos Sainz Jr (Spain, McLaren)
7. Sebastian Vettel (Germany, Ferrari)
8. Daniel Ricciardo (Australia, Renault)
9. Pierre Gasly (France, Red Bull)
10. Antonio Giovinazzi (Italy, Alfa Romeo)
11. Alexander Albon (Thailand, Toro Rosso)
12. Kimi Raikkonen (Finland, Alfa Romeo)
13. Nico Hulkenberg (Germany, Renault)
14. Sergio Perez (Mexico, Racing Point)
15. Kevin Magnussen (Denmark, Haas)
16. Romain Grosjean (France, Haas)
17. Lance Stroll (Canada, Racing Point)
18. Robert Kubica (Poland, Williams)
19. *Daniil Kvyat (Russia, Toro Rosso)
20. *George Russell (Great Britain, Williams)
* Kvyat and Russell start from back of grid due to multiple power unit element changes.
What are the odds for the French Grand Prix?
Lewis Hamilton is hot favourite for yet another victory after taking pole position. Leading odds for the French Grand Prix from Bet365 are as follows:
1/3 Lewis Hamilton (Mercedes)
5/2 Valtteri Bottas (Mercedes)
12/1 Charles Leclerc (Ferrari)
20/1 Max Verstappen (Red Bull)
25/1 Sebastian Vettel (Ferrari)
(Prices correct at 1600 BST on Saturday June 22)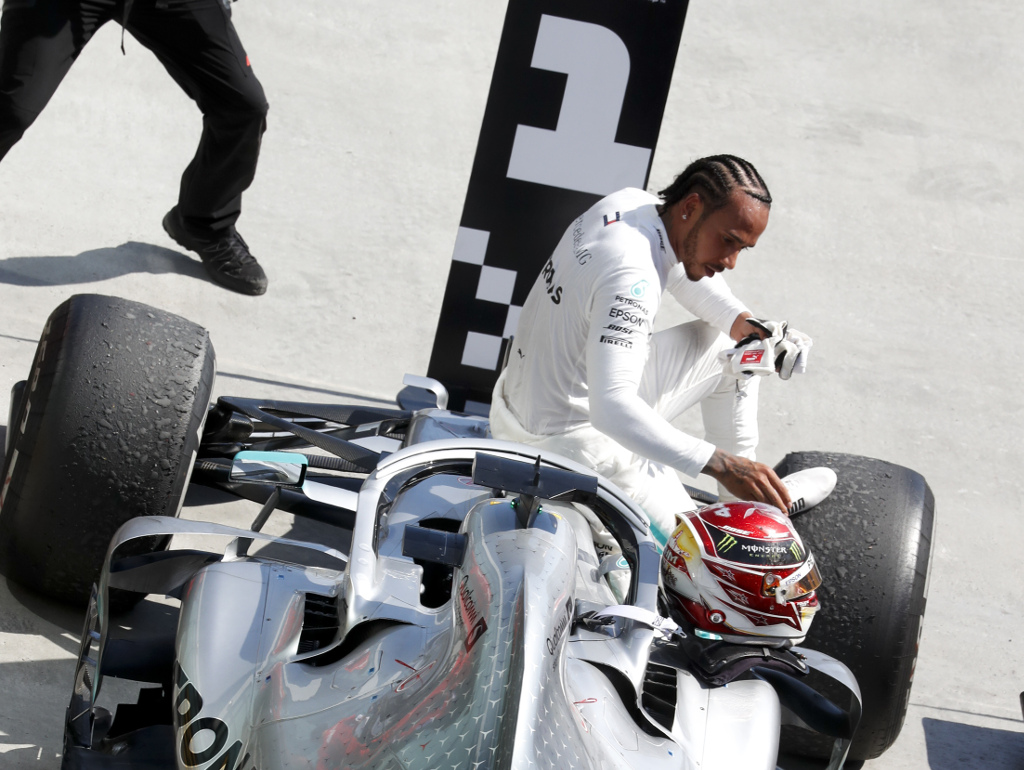 What are the latest F1 Championship standings?
The leaders in the race for the driver and constructor titles heading into the French Grand Prix are as follows:
Drivers' Championship
Lewis Hamilton – 162 points
Valtteri Bottas – 133 points
Sebastian Vettel – 100 points
Max Verstappen – 88 points
Charles Leclerc – 72 points
Constructors' Championship
Mercedes – 295 points
Ferrari – 172 points
Red Bull – 124 points
Full F1 championship standings are here
Tyre compounds for the French Grand Prix
F1 tyre manufacturer Pirelli will bring the white hard C2 tyre to the French Grand Prix along with the yellow medium C3 and the red soft C4. Their compound set ranges from C1 (the hardest) to C5 (the softest).
Check out the #Fit4F1 🍩 we're baking for the #FrenchGP 🇫🇷!#F1 #Pirellihttps://t.co/9zqS0tlctP pic.twitter.com/bal6tXcxEK

— Pirelli Motorsport (@pirellisport) June 11, 2019
What is F1's rule on bonus points?
F1 made the decision to award a bonus point in every race of the 2019 season if certain criteria are met.
The bonus point will be awarded to the driver who completes the fastest lap in the race, as long as that driver also finishes in the top 10. The driver's team will also score a bonus point in the constructors' standings in that case.
This means there are up to 21 extra points available for the 2019 championship.
Follow us on Twitter @Planet_F1 and like our Facebook page.