With the 2019 season set to get underway, Daniel Ricciardo has revealed his much-anticipated helmet design.
For his entire Formula 1 career, the branding of Red Bull has restricted Ricciardo's creativity when it came came to cooking up a new helmet visual.
However, after switching his allegiance to Renault the Aussie has been set free, and working alongside artist Nicolai Sclater, here's what he came up with…
His signature number 3 appears down the left side, and already we can tell that this a big move away from the Red Bull themed designs.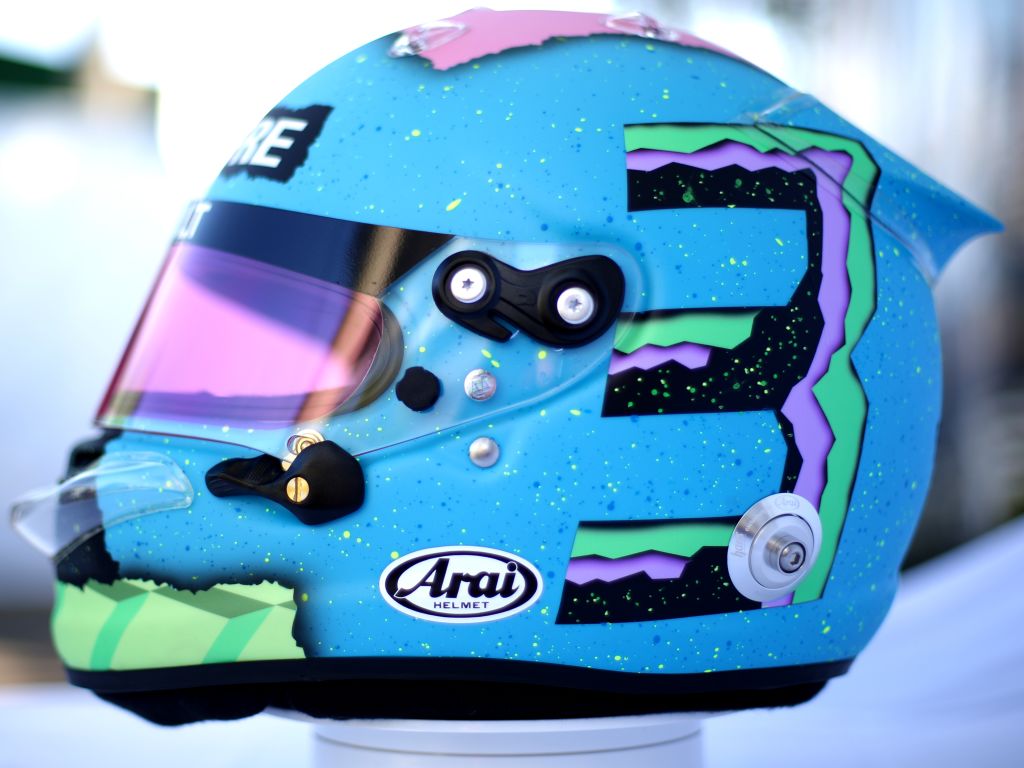 The honey badger, of course Ricciardo's beloved nickname, is printed on the back, but he put his name above just in case you forgot.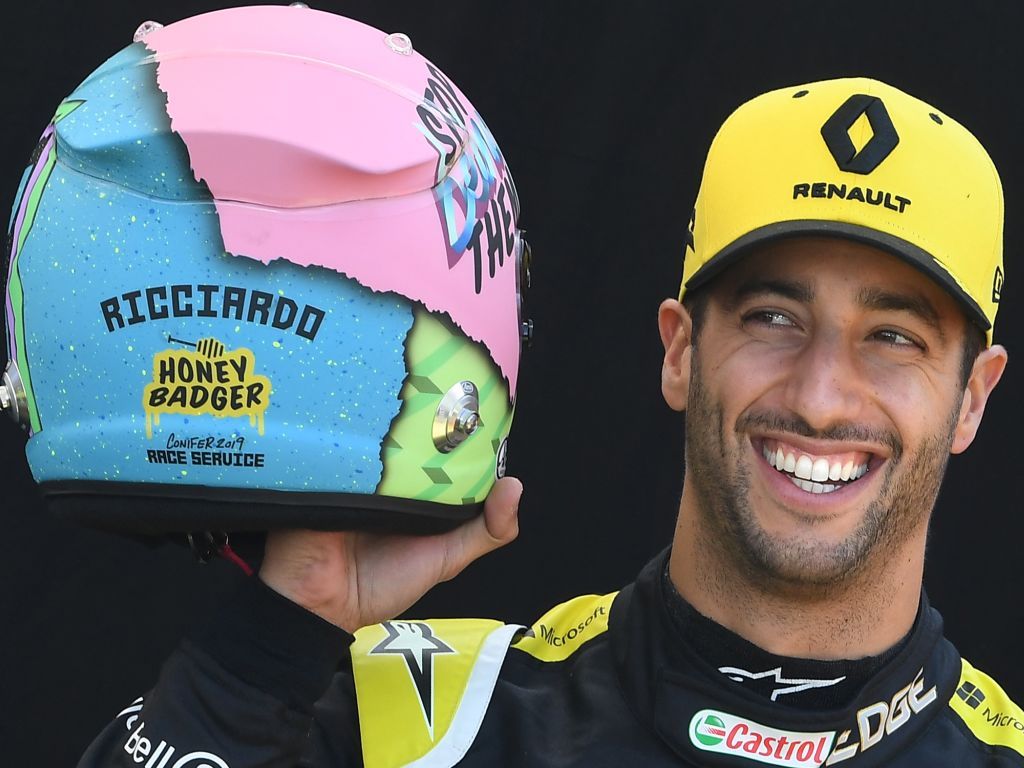 The press had to play second-fiddle, Danny Ric himself was taking the close-ups.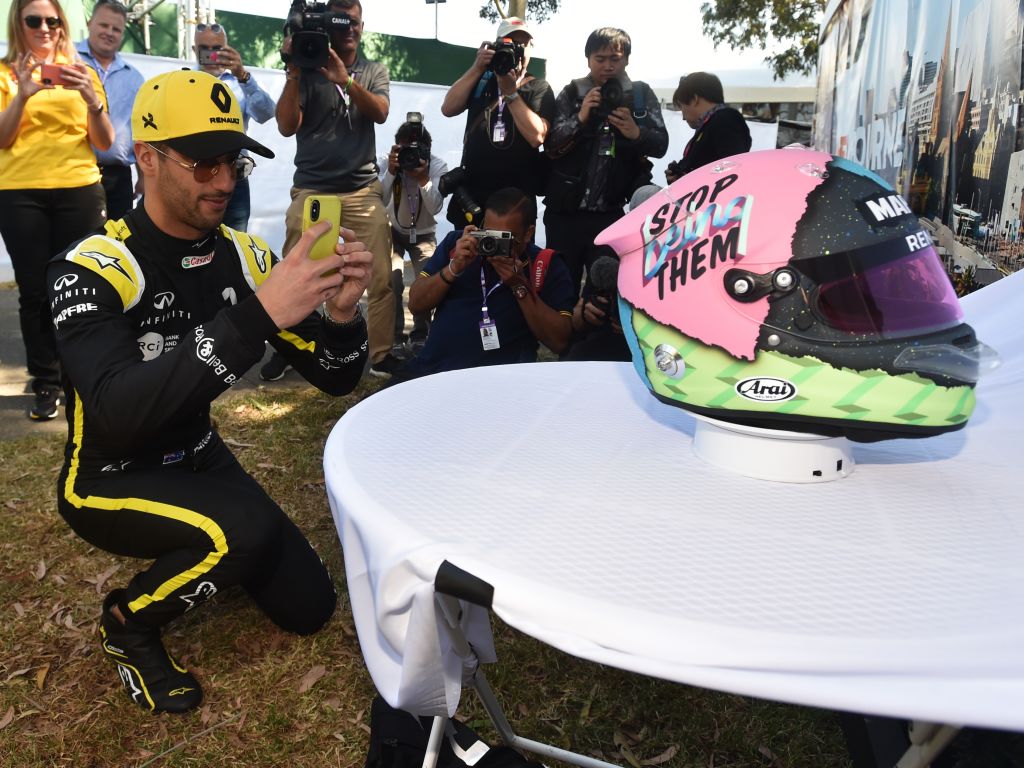 And still they waited.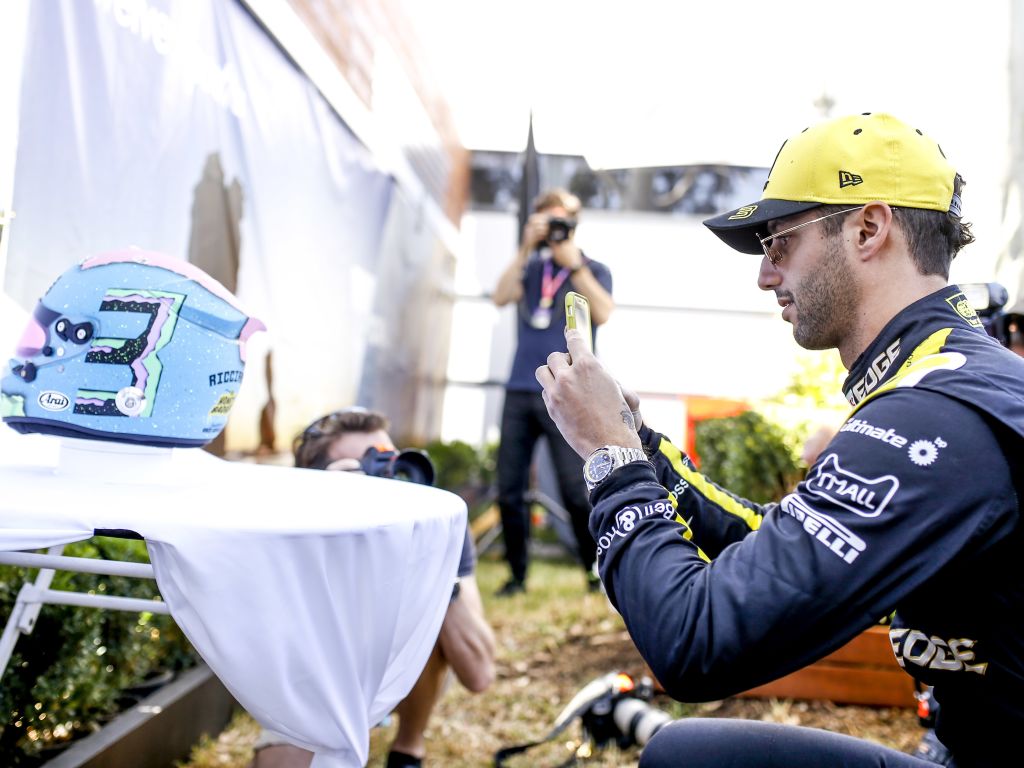 On the pink side, we see the words "stop being them" – a possible nod to Red Bull?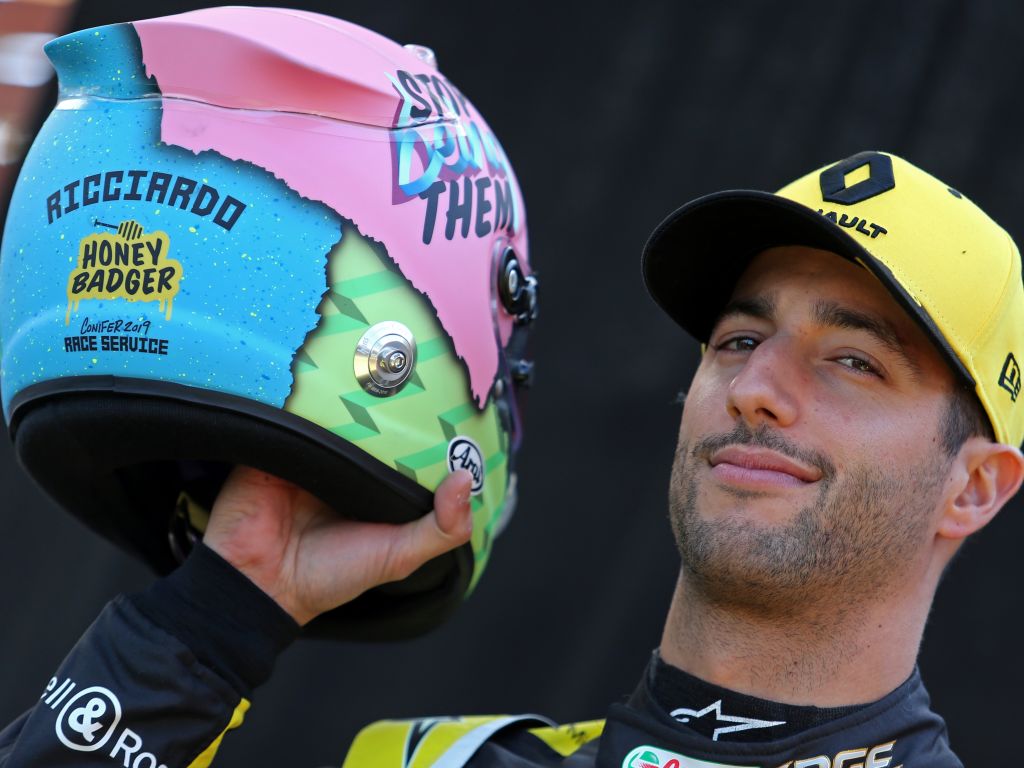 More than a nod, his next step was to show it off to his former employer – his replacement Pierre Gasly looked rather impressed.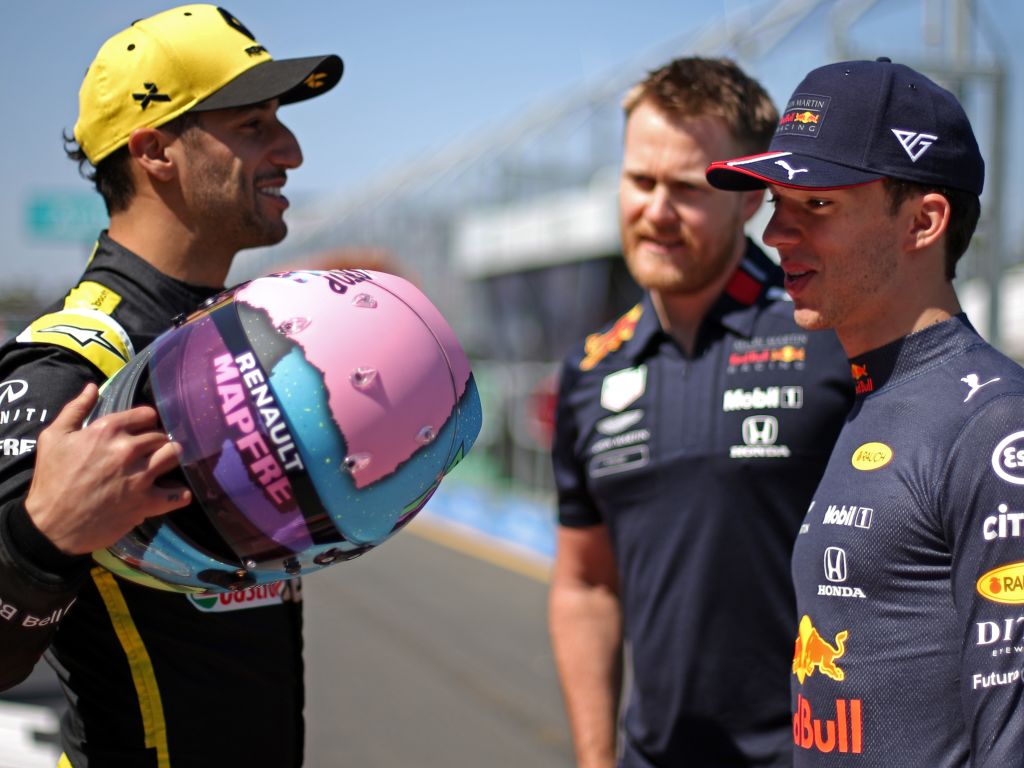 Okay a little creepy now.
We have set up a fantasy team and league for the new season! The code to join is: a27391208c
Follow us on Twitter @Planet_F1 and like our Facebook page.