There is talk that Williams are considering dropping George Russell. If true, it wouldn't be the end of the world for the Briton by any means.
Granted, losing a seat is never ideal, especially so late in the year, and at a point when there are next to no available spots for the following season.
However, there's a chance Russell could end up in a far, far better situation than the one he's currently in. He could end up in a Silver (currently black) Arrow.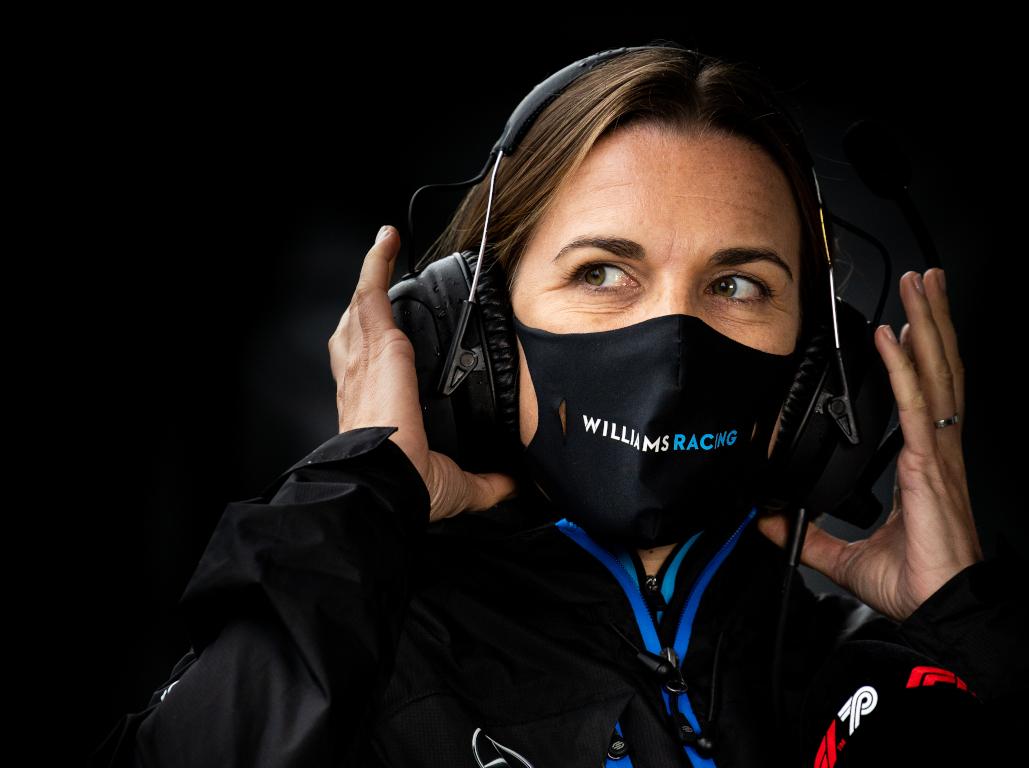 It's fair to say Russell wouldn't have exactly been jumping for joy when it was confirmed he would be spending a third season with Williams.
Three years is a long time in Formula 1. Spending that period stuck at the back of the grid isn't ideal for a driver's development, reputation or enjoyment, especially when that driver is harbouring hopes of being a World Champion.
Staying with the British team undoubtedly wasn't his choice, and judging by what he said after it was announced, it wasn't Mercedes's either.
"I feel ready [to drive for Mercedes]. I've had a year and a bit under my belt, and I will have the remainder of this year," he said.
"But there are no hard feelings from Mercedes' perspective, there's nothing more they could do. Ultimately I have a contract here at Williams.
"Claire [Williams] was very firm with her feelings towards everything. She wasn't ready to let me go, so I have to respect that decision and get on with it really and just move forward."
Basically, the reason he stayed is because Claire Williams wouldn't allow him to leave.
There is, of course, no guarantee if that wasn't the case, Mercedes would have promoted him, most likely at the expense of Valtteri Bottas, but we think there is a pretty decent chance he would have got the nod.
With the Williams family no longer in the picture and the team reportedly considering signing Sergio Perez, there are no longer any obstacles in Russell's and the German manufacturer's way.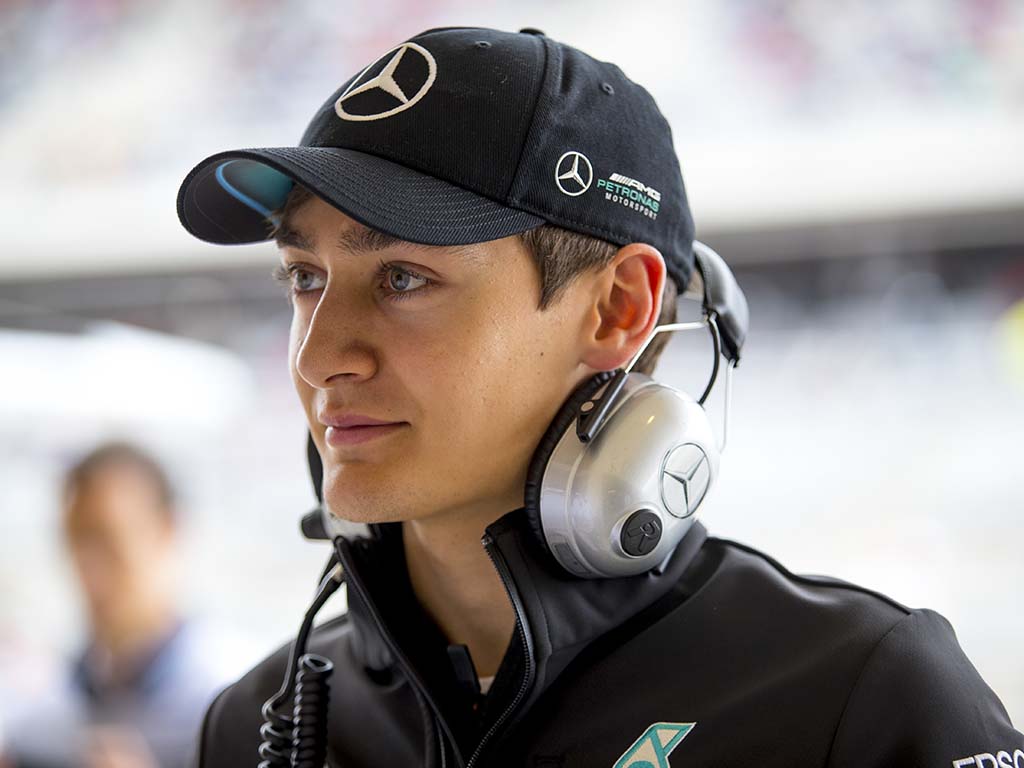 Admittedly, the chances of him getting a Mercedes seat are extremely slim now that Bottas has had his contract renewed. That being said, even the worst-case scenario for Russell isn't much worse than spending another season with Williams.
Mercedes would almost certainly give him a role as the team's test and reserve driver. That would mean simulator work, likely appearances in pre-season testing and perhaps even some race weekend practice sessions.
Spending an entire season working with the team and the car would be the perfect preparation for a full-time drive in 2022, and the perfect chance for him to prove he deserves it.
What's more, going an entire season without competing is far from ideal but, in this climate, there is every chance that wouldn't be the case.
Nico Hulkenberg doesn't even have a testing role this year and has ended up driving in three race weekends, standing in for drivers who have fallen ill. With the global pandemic not going anywhere, it's not far-fetched to imagine more drivers having health issues next season.
If that was to happen, Russell would surely be the first choice replacement for every team, especially if he was attending each race weekend with Mercedes anyway.
Given this, it's by no means far-fetched to say the Briton would probably have a better chance of scoring his first points in F1 being a test and reserve driver than he would being tied down full time at Williams for another season.
So, a guaranteed chance to drive the best car on the grid in testing and practice sessions, and a slim chance of being able to drive a better car than a Williams at an actual grand prix. Not bad for a worst-case scenario.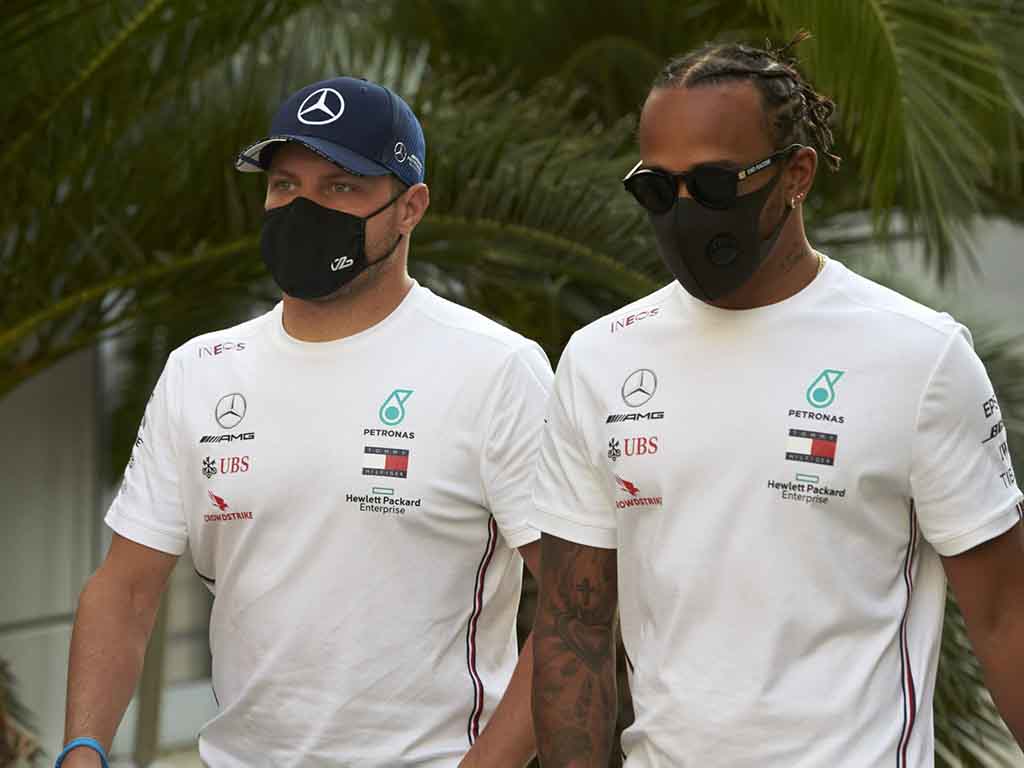 The best-case scenario for Russell, meanwhile, is that he ends up in the seat that every Formula 1 driver dreams of sitting in. That of a Mercedes.
How? Well, for one, Lewis Hamilton has yet to sign a contract for 2021. While it's generally assumed it's only a matter of time before a deal is reached, some, including Nico Rosberg, feel that if Toto Wolff leaves, the 35-year-old may follow him out of the door.
"I do think it matters," the 2016 World Champion told Sky Sports F1. "Because Lewis is very convinced that Toto is an integral part of the success of that team, which is true because Toto absolutely is.
"And it's not guaranteed that if Toto goes and there is a new leader that the stability remains."
If this happens, Russell will undoubtedly be first in line to replace his compatriot. Mind you, it's hugely unlikely that Hamilton won't stick around for another year at least.
Him staying doesn't put an end to the 22-year-old's chances of driving for the team next season though, because the other Mercedes man isn't exactly setting the world alight.
Many were surprised when Bottas retained his seat for 2021. Since joining in 2017, he has rarely been able to get close to Hamilton and has often been beaten by the Red Bull of Max Verstappen this year.
This isn't a massive issue for Mercedes because, given how dominant the car is, the Finn still does enough to ensure the team win the Constructors' World Championship. However, if that's all that is required of Hamilton's team-mate, it begs the question: why not give Russell a chance?
Toto Wolff and co were probably wondering exactly this before it became apparent that their protege would be trapped at Williams for another year. If that's no longer the case, they probably will be again.
If Bottas doesn't improve, there's every chance they will come to the decision that it would be best for them and for Russell that he replaces the Finn. If so, all they need to do is buy out Bottas's contract and voila, Russell is a Mercedes driver.
Now, don't get too excited, fans of George Russell. Him leaving Williams is still unlikely, despite the rumours, and there is even less chance of him replacing Bottas as soon as next season.
If the British team really do choose to replace him with Perez though, it may end up being a decision that leads to the Briton finally scoring points at Mercedes or elsewhere in 2021. Stranger things have happened…
Finley Crebolder
Follow us on Twitter @Planet_F1 and like our Facebook page.