How can Slideshow George prove he is Hamilton's heir?
Few driver moves in the modern history of Formula 1 have felt more foolproof than George Russell heading to Mercedes for 2022.
Becoming a Silver Arrow had been his destiny ever since, in a mid-season test during his title-winning F2 year in 2018, he shook the Hungaroring to its core by setting the circuit's fastest ever lap behind the wheel of a Mercedes, exactly 12 months to the day since his first official F1 test with the team.
His three years at the University of Williams between 2019 and 2021 – when at times he seemed to be single-handedly keeping one of F1's great old ships afloat – were each individual steps to the inevitable moment in September when, at last, he was confirmed as Lewis Hamilton's team-mate.
Prim and proper, Slideshow George, whose PowerPoint presentations as a teenager stuck in the minds of Toto Wolff and Paddy Lowe, will slot seamlessly into an environment as meticulous and methodical as Mercedes, and will be adored particularly by the long-term servants at Brackley who can recall the days of Nico Rosberg and Jenson Button.
It is surely a marriage made in heaven. How can it possibly fail when it has already succeeded in such spectacular style at the 2020 Sakhir Grand Prix?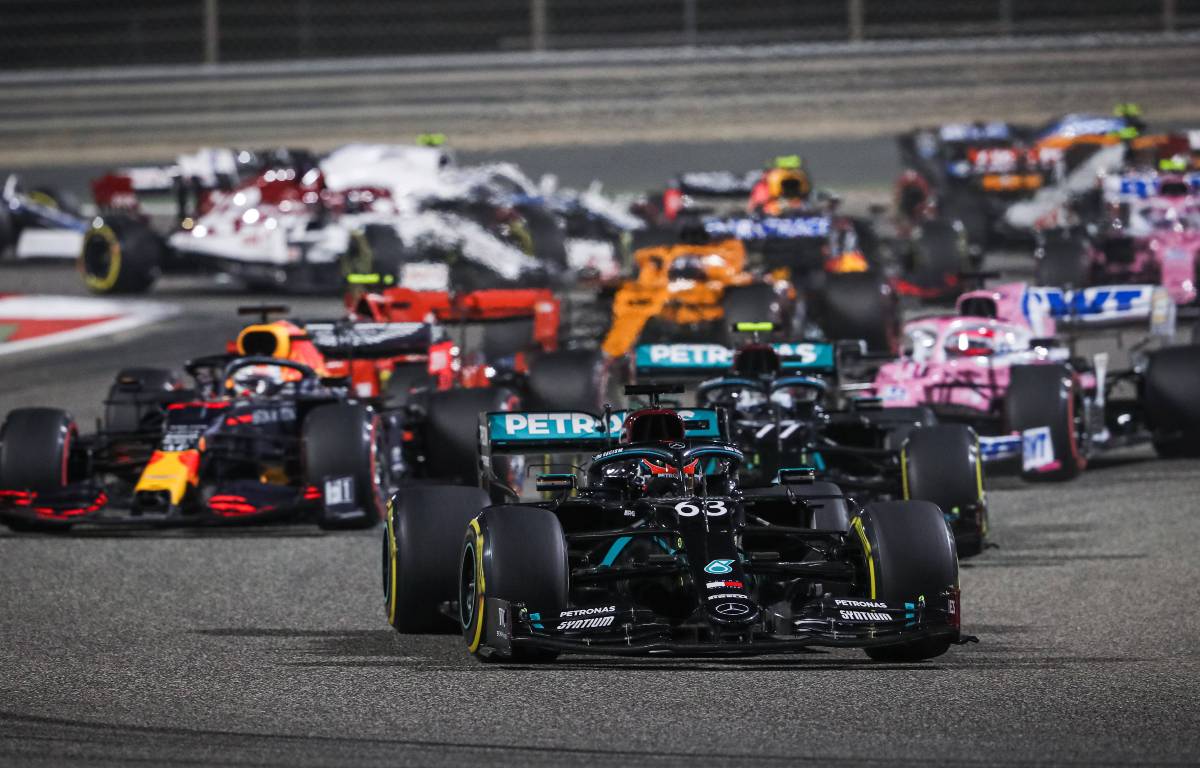 Replacing an unwell Hamilton for the weekend, Russell overcame the short-notice circumstances – he was forced to wear size 10 race boots rather than his usual size 11s to cram himself into Hamilton's cockpit – to deliver one of the outstanding performances of the last decade.
After qualifying P2, the driver without a point to his name in almost two full seasons for Williams led flawlessly from the front and was on course to win comfortably until a calamitous Mercedes pit-stop in the panic of a Safety Car period.
That frustration turned the head boy into a street fighter, Russell roaring from fifth at the restart – making a bold and symbolic pass on Valtteri Bottas, the driver he would ultimately replace – to get within touching distance of the lead again, adding an extra layer of skill and drama to his exceptional drive, only for a slow puncture to take the win out of his reach for good.
Still, the seed had been planted. If he was this good in these circumstances, just what might he achieve in a full season in a car constructed around him?
It was, in other words, the day Mercedes realised they could not hold him back a moment longer than necessary, when any doubts over his true potential were totally extinguished.
Or were they?
Perhaps the only lingering question mark hanging over the validity of Russell's performance that night is the opposition on the other side of the garage.
Although Bottas remained at a level high enough to take pole position in Sakhir, a margin of just 0.026 seconds over a stand-in driver was distinctly unflattering and Russell had undoubtedly caught Hamilton's wingman at a good time.
After winning in Russia at the end of September, Bottas had endured a frustrating run of races, retiring with a powertrain problem at the Nurburgring after taking pole, which he again failed to convert into victory at Imola after running over debris in the opening laps.
Then came that dispiriting day in Turkey where he spun no fewer than six times en route to P14 in the wet on the day Hamilton won to secure his seventh title, with an early puncture ruining the Finn's prospects at the first race in Bahrain.
Low on confidence and with two rounds remaining of another long, hard year in which his title aspirations had not materialised, the last thing Bottas needed when news of Hamilton's positive Covid test came was an ambitious youngster determined to draw blood.
He was most likely, by that stage, psychologically shattered – easy meat – and there was an inevitability about the way Russell grew in stature at roughly the same rate Bottas regressed as the weekend unfolded.
"If you don't know things, I might have looked a complete c***, a fool, so that's not nice," Bottas said after the race, trying desperately to downplay its significance but already aware deep down he may have been done as a Mercedes driver.
Russell has a reputation for making his team-mates look foolish, making a misery of Robert Kubica's return to F1 in 2019 before dominating Nicholas Latifi across 2020 and 2021.
Only twice in his 59 appearances for Williams was he beaten in qualifying by a team-mate – and even then the miracle only occurred in his final four races for the team, when his move to Mercedes had long since been confirmed.
For all the talk, however, that Russell has the potential to change Hamilton's entire outlook at Mercedes – replacing the quiet comfort of the Bottas years with a this-town-ain't-big-enough-for-the-two-of-us hostility – Hamilton likewise will push and pull Russell in ways he has never been before.
Hamilton has never been one for skinning his team-mates alive in the style of Max Verstappen or Fernando Alonso, always offering opportunities to the likes of Button, Rosberg and Bottas, but his peaks – higher perhaps than any driver F1 has ever seen – could pose a problem for Russell.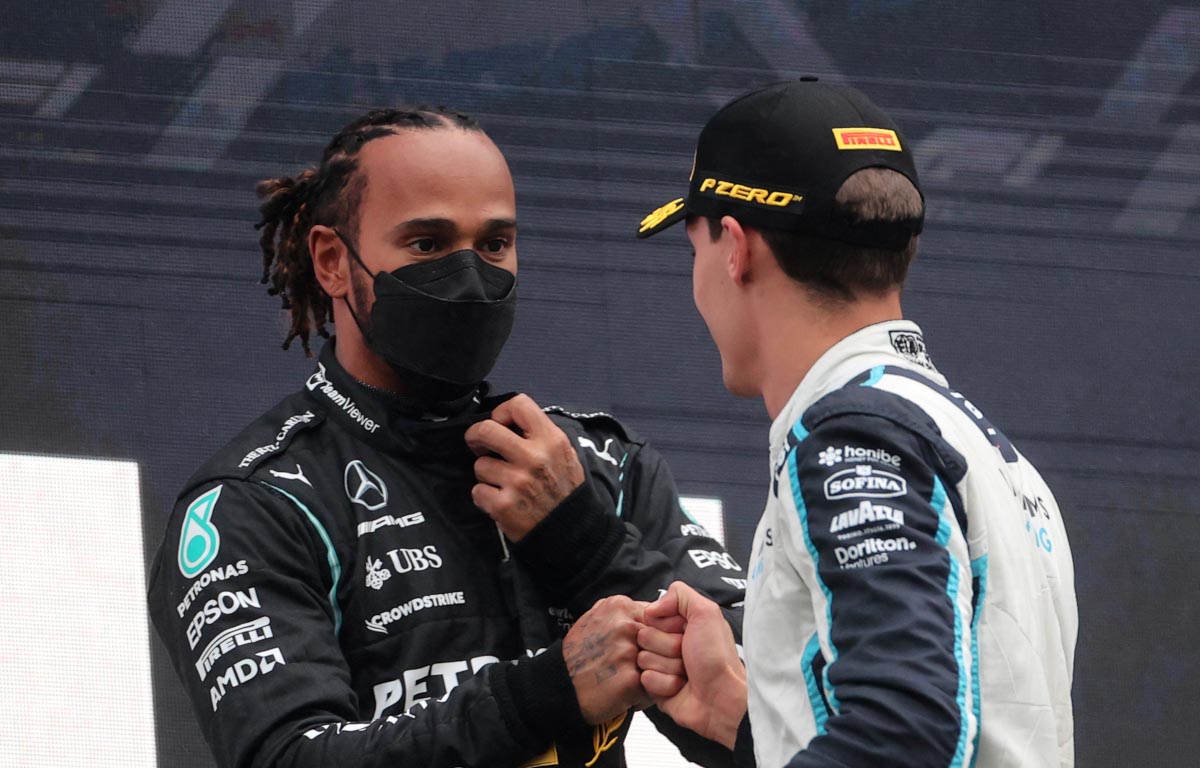 It takes a certain kind of personality as a team-mate to absorb the blows on the days they return to the pits, having assumed they had driven a perfectly good lap, to find themselves three tenths or more – even a row or two on the grid – behind the other car.
Rosberg and Bottas, to their credit, rolled with the punches, Nico with the self-assurance to accept he would never be as fast as Lewis and finding alternative angles of attack, and Valtteri – despite his protestations that he wanted more – ultimately settling for a cosy life as the World Champion's wingman in one of the few cars capable of winning races regularly.
What, then, about George – confident almost to the point of arrogance, yet to be seriously challenged by a team-mate and with aspirations of fighting fire with fire – marching into Brackley and making Hamilton's team his own?
Nothing will prepare him for the shock of one of Hamilton's invincible days, and how he responds to such rude awakenings in 2022 will arguably shape his Mercedes career.
At best it will instead be him making Hamilton uncomfortable, rubbing salt into the wounds of his 2021 dethronement and winning over the team in a Jenson-esque fashion complete with a winning smile.
At worst? The sheer strength of Hamilton's magic moments may render Russell powerless to prevent himself from slipping into the dreaded No 2 position.
And once drivers are cast in the role of, or deemed to have a ceiling as, second fiddle, it is difficult – as Bottas soon discovered – to shake off that perception and be trusted as a team leader.
Mercedes clearly regard Russell as the one to eventually take the baton from the seven-time former World Champion and lead them into the long-term future, and the fine body of work he has produced up to this point suggests he may well be the heir to Hamilton.
But his challenge now – to ensure Mercedes still feel the same way when his time as Hamilton's team-mate ends – is far easier said than done.
Russell picks out four brutal moments in F1 career
George Russell has picked out four brutal moments from his career.