Has Mercedes mismanaged George Russell?
In George Russell, Mercedes has one of the most talented young drivers around in its ranks, but such talent isn't being nurtured.
Since joining the junior driver programme, the Brit has won the GP3 and Formula 2 titles to establish himself as one of motorsport's most exciting youngsters.
However, while Red Bull, Ferrari and McLaren have seen their own junior drivers excel in F1, Russell has yet to even score a point, and the German team only have themselves to blame.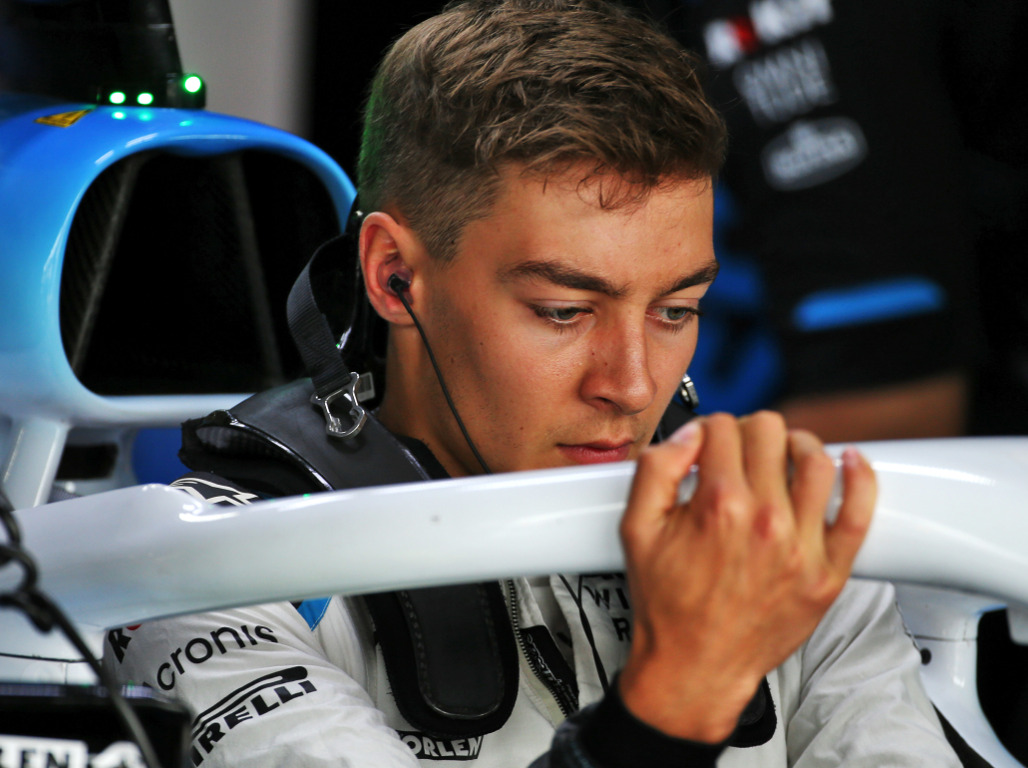 When it was announced that Russell would be driving for Williams for his rookie season in 2019, the move made perfect sense. He could get some experience in Formula 1 without being weighed down by pressure or expectations.
Despite failing to score a point, the year went well. He out-qualified team-mate, Robert Kubica, at every single race weekend and generally got the most out of what was a poor car. With a strong first season under his belt, he was ready to kick on and fight further up the grid.
However, he never got the chance. Instead, he's been in largely the same situation again.
While the 2020 Williams is better than last year's car, it still isn't good enough for Russell to join the midfield battle and fight for points. Instead, he's been resigned to trying to impress at the back of the field.
He's done so yet again, dominating new team-mate Nicholas Latifi and making it to Q2 on multiple occasions. He also would have picked up his first point at the Tuscan Grand Prix if not for a poor getaway at the final restart and being the victim of the rule that allows lapped cars to unlap themselves before the race resumes.
For Mercedes, having a driver they hope to someday lead the team being stuck as a backmarker for two full seasons isn't ideal, but it's not the end of the world for his development.
However, forcing him to do so for yet another year isn't good for him or them. With stable regulations, he won't have a better car, won't gain experience further up the field and won't learn anything new.
What's more, the team had the chance to avoid letting this happen and didn't.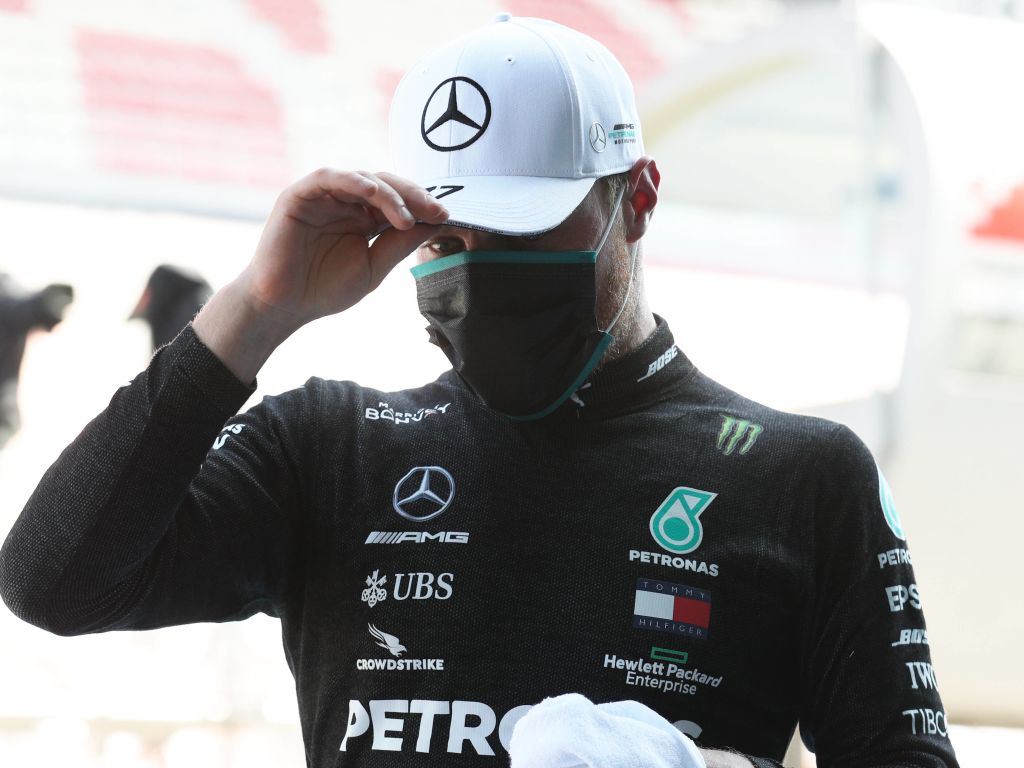 Heading into the delayed 2020 season many expected Russell to be given the nod over Valtteri Bottas to partner Lewis Hamilton for 2021.
This didn't happen for one of two reasons. Either Mercedes didn't think he could do as good a job as the Finn, and/or he was already tied down to Williams.
If he was available and the German team decided to keep him at the back of the field for a third year for the sake of Bottas, that's questionable decision making, to say the least.
Bottas has been little more than a clear number two driver in the last few seasons. He has seldom come close to Hamilton's level and has this season often been beaten by the Red Bull of Max Verstappen. So much so that the two are locked in a tight battle for P2 in the Driver's Championship.
This isn't a major issue for the Mercedes camp. They're so dominant that they'll win the Constructors' title regardless and not having a 2016-esque inter-team battle on their hands suits them. Given this though, why didn't they just give Russell a shot for next season?
The worst-case scenario would be that he can't hack it at the top of the grid and performs at a considerably lower level than Bottas, incapable of being Hamilton's rear-gunner and picking up the pieces if the six-time World Champion runs into problems.
However, it's hard to see that being the case. He'd have had two full seasons under his belt by then, more than Charles Leclerc and Max Verstappen had when they joined Ferrari and Red Bull respectively. Now, they're both team leaders.
The best-case scenario would be that Russell performs as well if not better than Bottas and that, by being in a top car alongside one of the best drivers ever, he improves considerably himself. So much so that when Hamilton retires, Mercedes already have his replacement prepped, ready and waiting.
When it was announced that Russell would be staying at Williams for 2021, he suggested that it wasn't possible for Mercedes to take him from the British team due to his contract.
"There are no hard feelings from Mercedes' perspective, there's nothing more they could do. Ultimately I have a contract here at Williams," he said.
"Claire was very firm with her feelings towards everything. She wasn't ready to let me go, so I have to respect that decision and get on with it really and just move forward."
If that was the case, it's hard to see what Toto Wolff and co were thinking in allowing their best young driver to be tied down to driving the worst car on the grid for three years.
Loaning him there on a rolling contract, ensuring there'd be the chance to promote him at the end of any season, makes much more sense. That's what Ferrari did with Leclerc, and it's fair to say that worked out pretty well.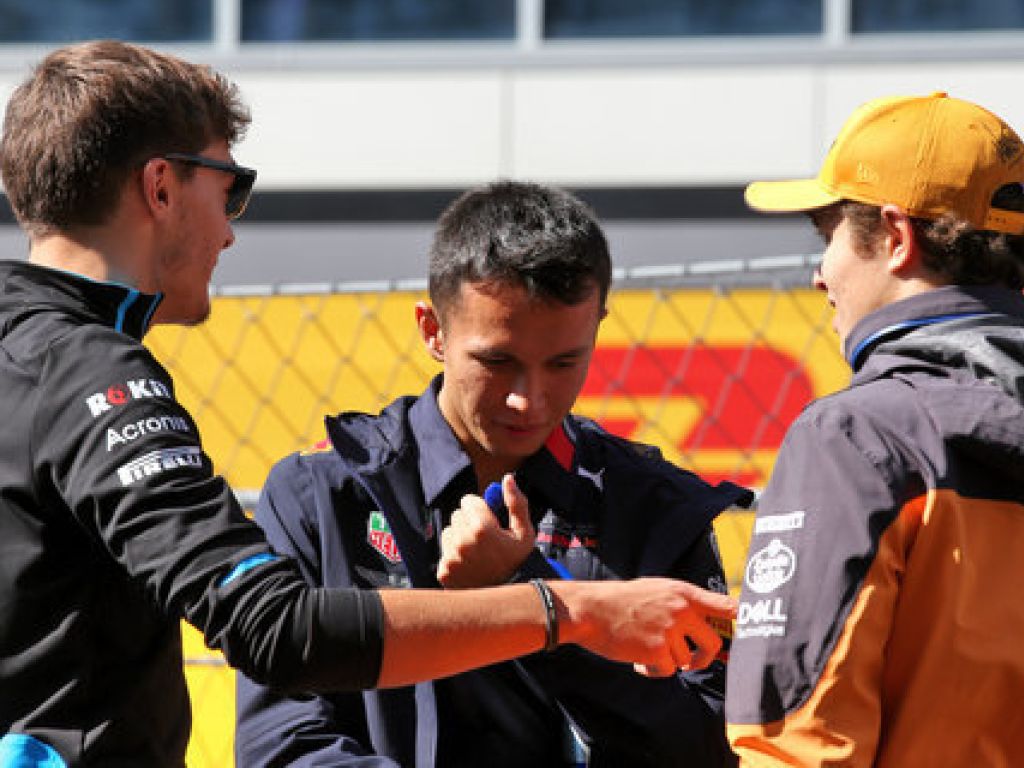 While Russell has been languishing at the back of the field, he's seen the drivers he came through the ranks with having the time of their life.
Norris and Albon are regularly in the points and both scored their first podiums this season, while Leclerc has multiple wins under his belt and is team leader at the sport's most famous name.
Russell got the better of the McLaren and Red Bull drivers in their final year in F2, beating them both to the title. He'll be confident that he's as good if not better than both of them, so seeing them both enjoy such success must hurt.
By the end of his third year as a backmarker, he'll no longer be willing to put up with being stuck there. As is stands, he'll be a free agent at that point, and if Mercedes still isn't willing to give him a shot, someone else surely will.
Everyone that knows him is certain that he'll go on to win races and perhops even World Championships. If, due to mismanagement, he does so anywhere but in a Silver Arrow, it will be a disaster for the team, and they'll only have themselves to blame.
Finley Crebolder 
Follow us on Twitter @Planet_F1 and like our Facebook page.