Are the gloves now off between Fernando Alonso and Alpine?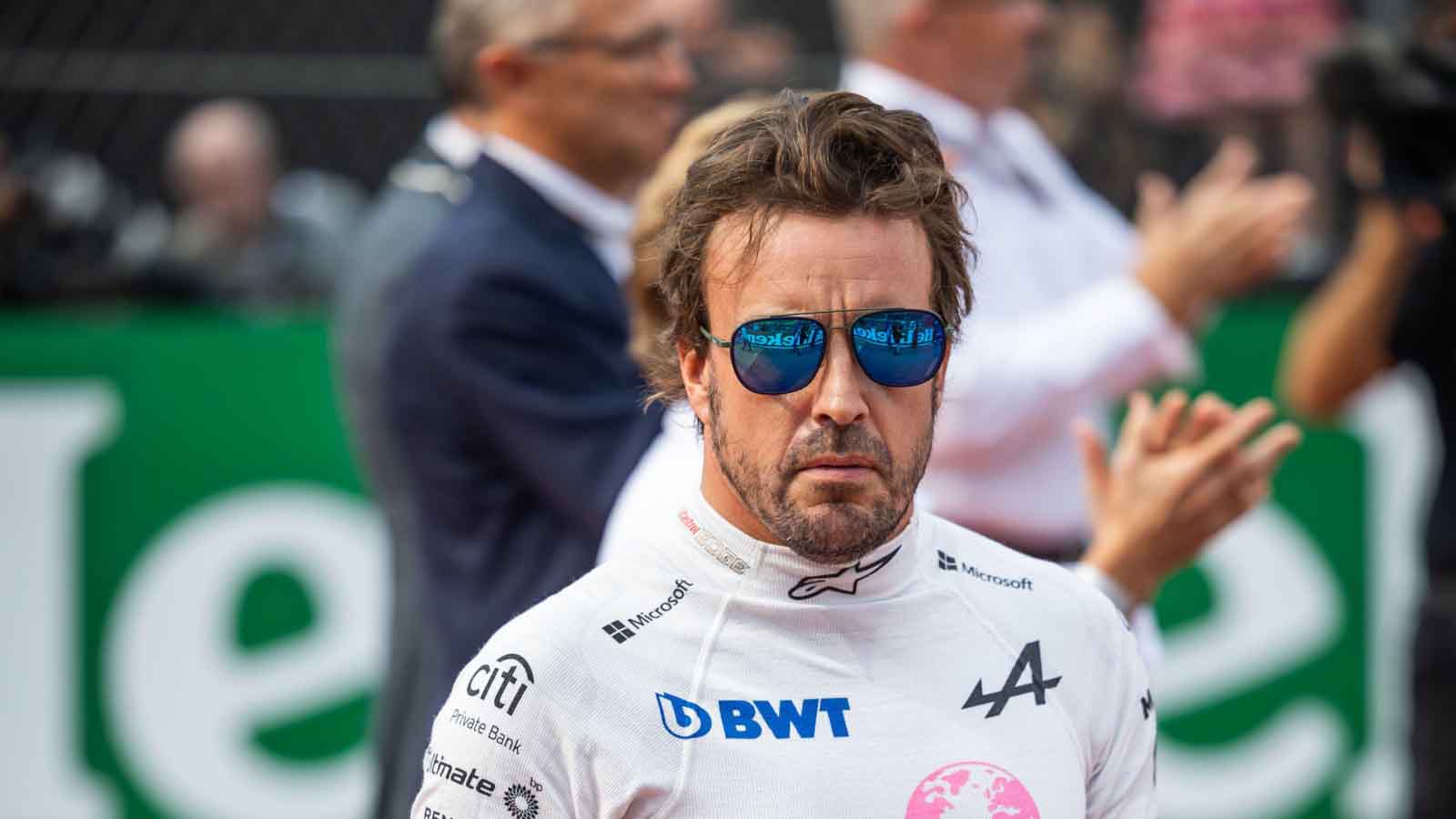 With just two races left of their deal together, has the relationship between Alpine and Fernando Alonso gone sour?
Of all the teams Alonso has raced for in his 21-year career, it is Renault who he is most closely associated with.
He first raced for them in 2003, going on to win the 2005 and 2006 Championships before returning to the team, now called Alpine, in 2021.
But with his impending move to Aston Martin on the horizon, there seems to have been a breakdown in the relationship between the pair.
It appears Alonso's main sources of irritation are two-fold. One how Alpine dealt with his future and two, the car they have given him this year.
In terms of the former, Alonso was never happy with the way his future at the team was being handled. He made it clear he wanted a two-year deal, believing his performances warranted that, while Alpine, aware they at the time had Oscar Piastri waiting in the wings, were hedging their bets.
Alonso grew impatient so when Sebastian Vettel's retirement created an opportunity at Aston Martin, he jumped on it. Alpine meanwhile were reportedly kept in the dark, only finding out a short period before the world knew and far too late to tie down Piastri.
What transpired was the French outfit suffering a double humiliation of losing one driver and then being publicly rebuked by another.
But still, most of Alpine's ire was directed at Piastri with Otmar Szafnauer begrudgedly accepting that a driver in his 40s is always going to be tempted by a two-year rather than a one-year deal.
With his future confirmed, Alonso has been allowed to focus on his driving – but he will not have been impressed by what he has made to endure.
Across the course of the season, the Spaniard has had three engine problems, one hydraulic failure, been hit by another driver once, two slow pit stops, one electrical issue and four qualifying fast laps ruined.
While Alpine are not to be blamed for Alonso being driven into, the result of their inability to put out a car that can last the full distance has cost the two-time World Champion somewhere in the region of 70 points. Had none of these issues occurred, then he could be as high as seventh in the standings, behind only the Ferraris, Mercedes and Red Bulls.
His problems began in the very first race when the engine he used in Saudi Arabia, was discovered to have a sealing issue and required replacing.
It was only downhill from there, suffering his first retirement of the season following an engine failure in Jeddah, before a realistic chance of a start near the front of the grid went up in smoke in Melbourne when a hydraulic problem caused him to crash on his final flying lap.
The most recent incident came in Mexico when Alonso, who was looking set for a high points finish, became the only driver to retire due to a technical issue.
Alonso has never been one to hide what he is feeling but with the freedom of a move to a different team, he has let loose.
He compared their engine problems to the ones he suffered with Honda during the lowest point of his career at McLaren, he also said following his retirement in Mexico, his fifth of the season, that he "felt fast but once more, Car 14 stops."
Following his retirement in Mexico City, he looked more exasperated than he ever had before, throwing his arms in frustration before slumping himself over a barrier, a show of emotion that F1 veteran Martin Brundle found to be unlike the Spaniard.
While not directly disagreeing with Alonso's comments, Alpine higher-ups have been explaining the reasons behind their lack of reliability.
Szafnauer said that, with the engine freeze until 2026 in mind, the team had opted to "err on the side of performance" while Alpine CEO Laurent Rossi urged Renault before the start of the season to "explore the limits as much as possible" rather than "sit there comfortably with a reliable power unit that doesn't perform."
The only direct critic of Alonso's words has been his team-mate Esteban Ocon, who rubbished the Spaniard's claims that it is only his car that stops but, looking at the pair's DNFs over the season, it is clear why Alonso has followed this line of thinking.
To decide to favour one driver over the other at the start of the season in terms of reliability is not an intelligent tactic from any team but at this stage of the campaign, Alpine do have plenty of reasons to put all their eggs in the Ocon-shaped basket given he is the one staying with the team next year.
That makes for pretty grim reading for Alonso and if these issues do persist, Alpine should brace themselves for some less than kind words heading their way before he departs for Aston Martin.