Haas has just a few months left to confirm its 2021 drivers, and it's fair to say the American team isn't short on options…
How the rest 0f next season's grid will shape up is somewhat clear. While Alfa Romeo and AlphaTauri have yet to finalise their lineups, who will drive for them is already common knowledge.
When it comes to Haas however, things are nowhere near as certain.
The current lineup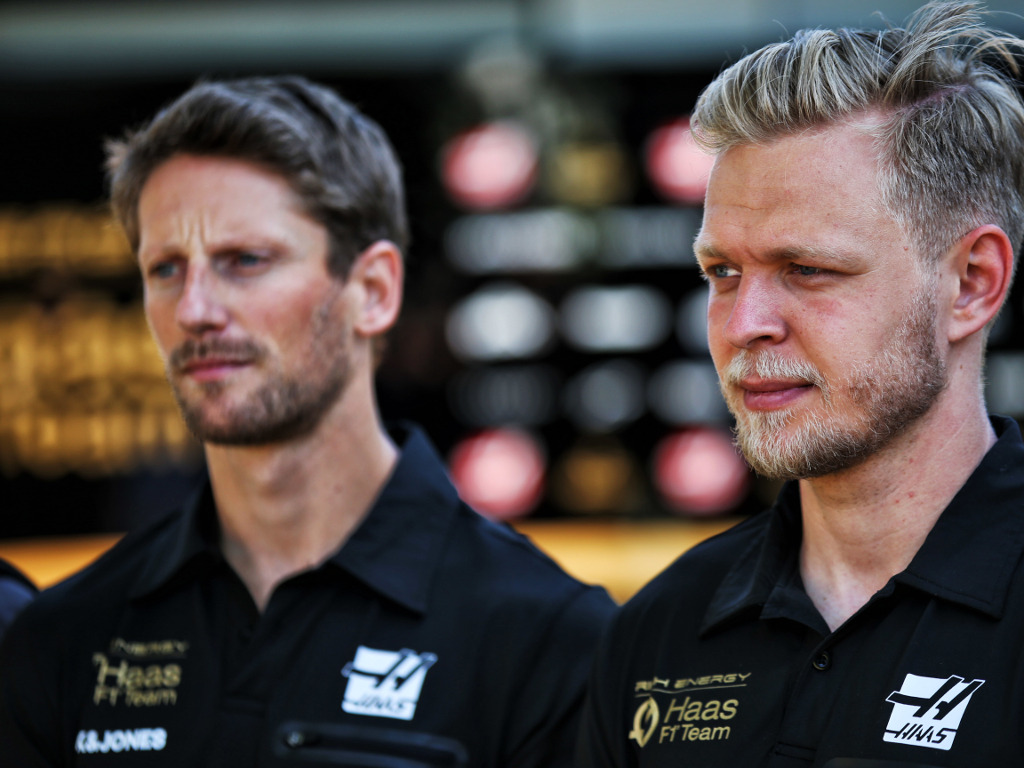 We're going to group these two together because everything suggests that they'll share the same fate, and, unfortunately for them, it's not a good one.
Romain Grosjean and Kevin Magnussen have been team-mates at Haas since 2017; in Formula 1, that's a long time. There have been good moments in their four seasons together such as finishing in P4 and P5 at the 2018 Austrian Grand Prix, but they've been few and far between in the last few years.
While this is largely because they've been given a poor car, they haven't been perfect themselves. The two have come together multiple times, taking each other out at Silverstone last year, and haven't held back when criticising their car, something that boss Guenther Steiner isn't too happy about.
The team principal has indicated that the team is in need of a fresh start after a difficult few seasons. In such situations, the drivers are usually the first to go, and it's hard to see that not being the case at Haas. If they were still wanted, they both would have almost certainly been signed and confirmed by now.
Now, on to who is in contention to replace the pair…
Sergio Perez
The most popular option and, on paper at least, the best, is Checo. The Mexican is available after being dumped by Racing Point and is, in many ways, Haas's dream driver.
In terms of on-track factors, the team really couldn't do much better. Since Perez joined the grid in 2011, he has been one of the best around, scoring eight podiums and over 600 points in midfield machinery. More often than not, he has also gotten the better of his team-mate and looks set to do so again this season despite missing two races.
There are off-track reasons to go for him, too. He'd bring a lot of money to the team through his sponsors and, being Mexican, would undoubtedly be good for popularity in Haas' home region of North America. His experience could also be invaluable in much-needed car development.
However, experience isn't actually something Steiner is too keen on, with the Italian stating that he wants drivers that will stick around until the end of 2022, and not pass their peak before then. At the age of 30, Perez doesn't fit these criteria particularly well.
There's also the small matter of whether he actually wants to drive for a backmarker after spending so long at the top of the midfield. He has options outside of F1, and competing at the top in another category may be more appealing to him.
Nico Hulkenberg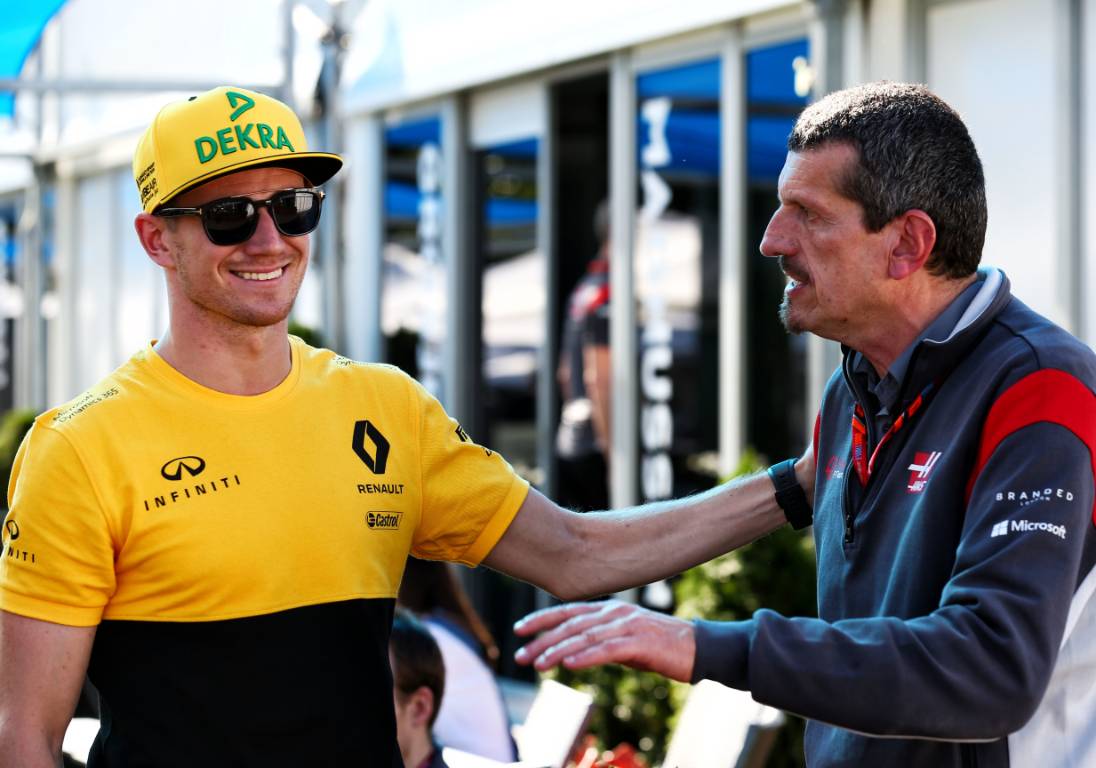 Much of what was said about Perez also applies to his former team-mate Nico Hulkenberg. He's available, experienced and is one of the best drivers in the sport.
There may have been question marks over that final one given that he's had a year away from the grid, but his performances standing in for Perez and Lance Stroll at Racing Point have ensured that that isn't the case. His showing at the Nurburgring was nothing short of sensational.
However, he's even older than Perez and will turn 35 in 2022. Whether it's due to this or something else, Helmut Marko is confident neither will drive for Haas.
"The drivers that you always connect to our cockpit, whether in the English or the German media, are both available," Marko said, obviously referring to Hulkenberg and Perez.
"As far as I know, pretty much all of the other seats are taken. A Haas cockpit is not interesting to everyone, but those two seats are also more or less taken."
If either wants a seat for next year, they may have to hope for an offer from Marko himself…
Callum Ilott
With Steiner and Haas seemingly leaning towards younger options then, 21-year-old Callum Ilott has to be considered one of the favourites to snag one of the seats.
The Brit, who is part of Ferrari's academy, has impressed in Formula 2 this year and trails only Mick Schumacher in the standings. With two race weekends left and 22 points between them, there's every chance that he could win the title. If he does, he'll need a seat away from F2 next year.
Ferrari will be keen for it to be in F1 whether he wins or not and, given the relationship between the Italian team and Haas, it would make sense for him to go there. The move looked even more likely after he has handed Grosjean's seat for FP1 at the Eifel Grand Prix.
Ilott driving for Haas ticks a lot of boxes and seems somewhat inevitable on paper, but it's not that clear cut in actuality, with Steiner previously stating that he wasn't on the team's shortlist.
Robert Shwartzman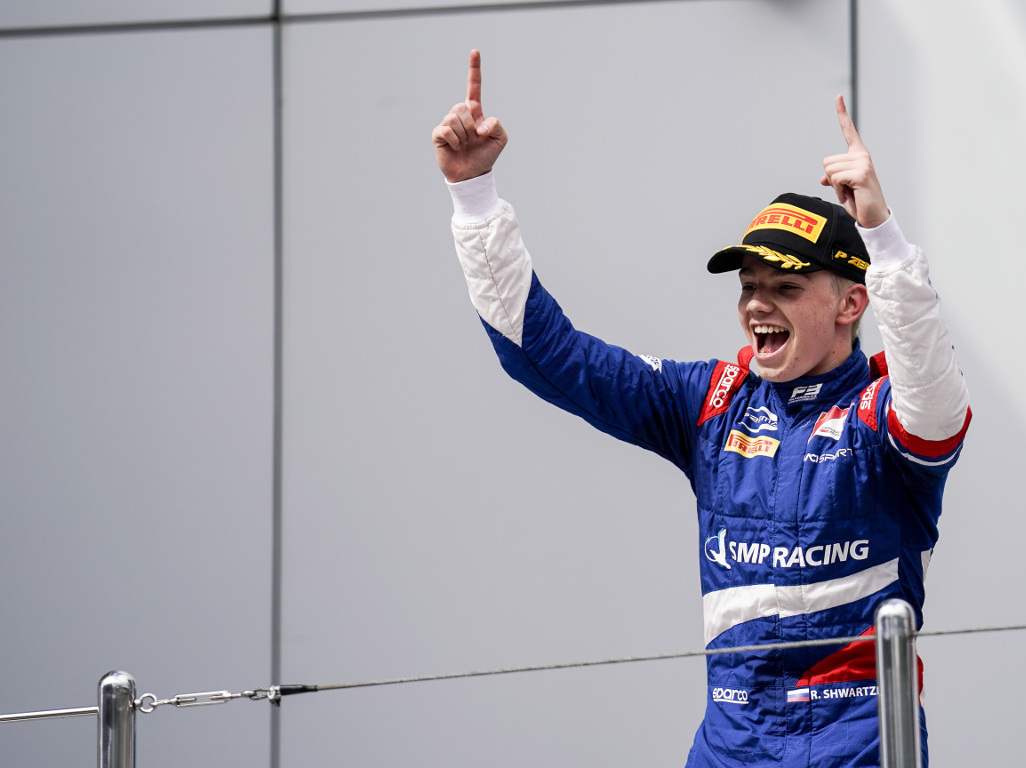 If Ilott doesn't get a seat there for next season, there's every chance that Shwartzman, another member of the Ferrari driver academy, will.
While the Russian hasn't been able to keep up with Ilott in F2, it's unfair to compare them on points alone considering it's his first year in the category. Bearing this in mind, he's been hugely impressive and is, in the eyes of many, the bigger talent of the two.
Ultimately, if Haas is to field a Ferrari junior next year, it may not be their choice in regards to which one they get, but the Scuderia's instead. thankfully for the American team, both Ilott and Shwartzman seem talented enough to hold their own in F1.
Nikita Mazepin
There's another Russian in F2 who seems far more likely than Schwartzman to drive for Haas next year. Why? Well, in large part, because his dad has money. Lots of it.
While Gene Haas isn't poor by any means, his team has the lowest budget of the 10 in the sport, so you can see why some extra investment from Dmitry Mazepin could be appealing.
If the Russian does get involved with Haas, a condition will undoubtedly be that his son, Nikita, who is currently P6 in the F2 standings, gets a seat for next season.
While the 21-year-old isn't as highly thought of as the other young drivers mentioned, he has often impressed in F2 and lower categories. The fact that he'd bring a large amount of funding with him may just seal the deal.
French broadcaster Canal Plus has claimed that a deal if all but done between the two parties, and an announcement is expected shortly.
Verdict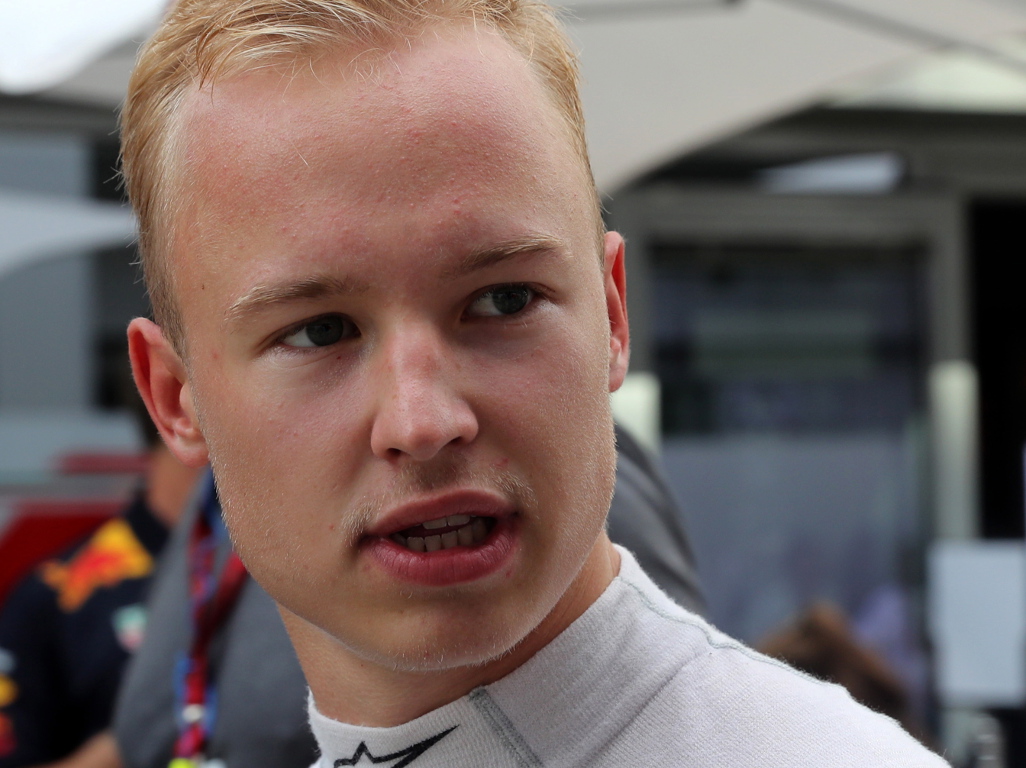 What should happen and what will happen are, unfortunately, two very different things.
We, like many others, would love to see Perez and Hulkenberg side by side again. They both deserve a seat in F1 and would make up a seriously strong midfield pairing, as they did at Force India. Sadly though, it's hard to see it happening.
With Steiner so hell-bent on getting young drivers and his father being a billionaire, Mazepin seems fairly certain to be a Haas driver next season. As for who will fill the other seat, it will most likely be one of Ilott and Shwartzman.
With Ilott ahead in the F2 standings and more experienced in the category just below F1, he has to be considered the favourite to get the nod, but there's not much in it.
However, having your seats filled by two drivers with no prior experience in F1 at a time when the sport is going to change hugely is a massive risk, one that the team is surely cautious of taking.
The best option for Haas would be to pair Mazepin with a more experienced driver, giving the team the best of both worlds. Money and longevity with the Russian, proven ability and experience with the other, probably Perez.
If Checo and Hulk both aren't interested though, there may be no choice but to take such a risk. The only alternative would be to keep one of the current lineup, but judging by Steiner's recent comments, that ain't happening.
Finley Crebolder
Follow us on Twitter @Planet_F1, like our Facebook page and join us on Instagram!