Haas' miserable 2021 campaign is a gamble that has paid off in 2022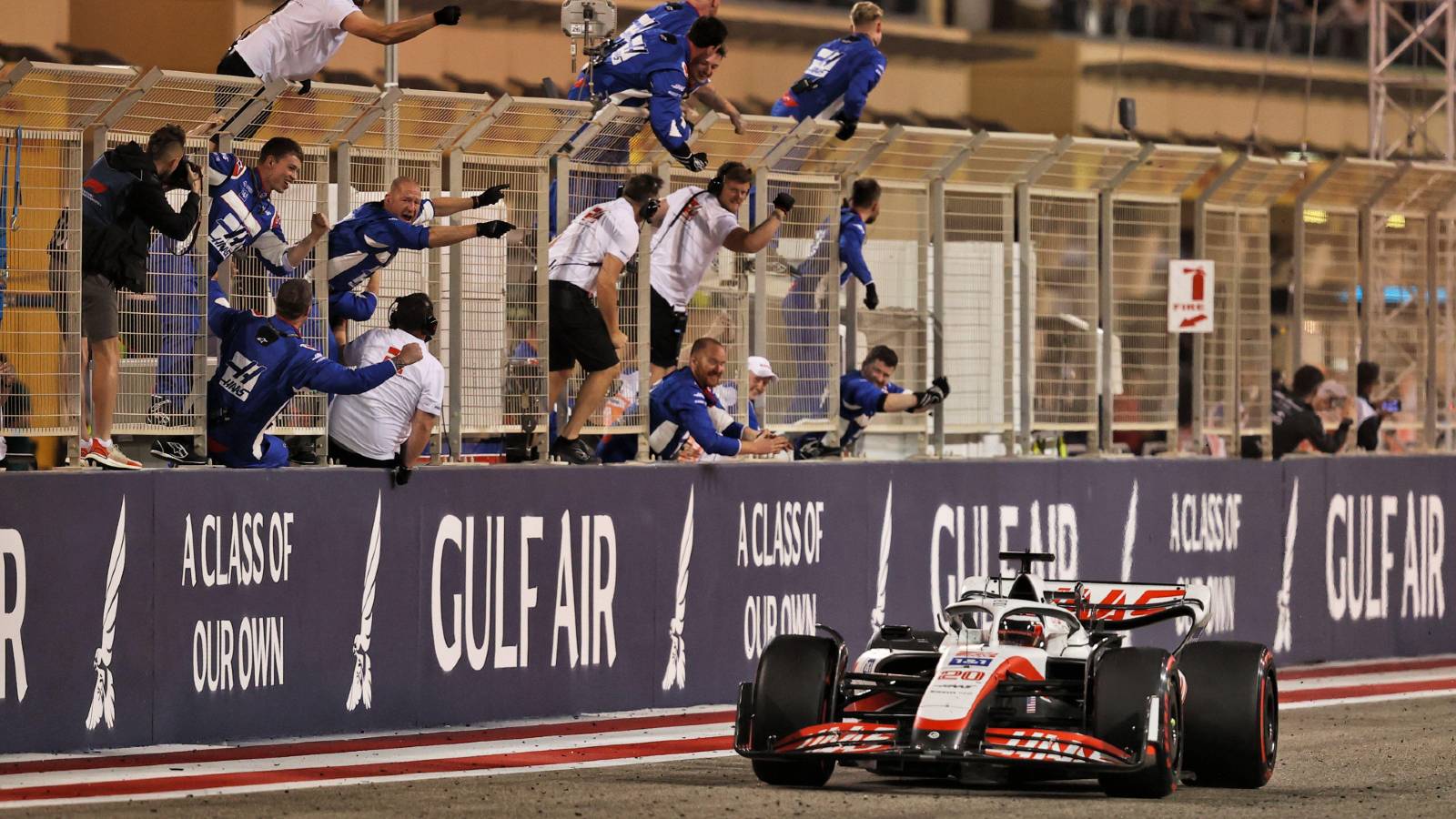 After what can only be described as a miserable 2021 campaign, just about anything would have represented an improvement for Haas in 2022.
And with the new regulations providing the ideal opportunity to become competitive again, F1's American team have achieved everything that could have been expected from them – arguably at the very first race alone.
Declining performance from 2019 onwards sunk to the lowest possible depths when Haas decided to write off the 2021 season, rolling out what was essentially still the 2020 car and spurning the chance to develop it in favour of hitting the ground running this year.
Rookie drivers Mick Schumacher and Nikita Mazepin had been unable to bring home any points in their debut campaigns, but at least the much-revised rules, designed to level up the playing field, offered the prospect of opening their respective accounts this time around.
But then, just as thoughts were turning towards official pre-season testing in Bahrain, began the horror unleashed by Mazepin's country, and the driver became an outcast – along with his father, the team's main sponsor.
Haas needed a replacement swiftly so they went back to what they know – specifically whom they know in the shape of Kevin Magnussen, his services having been dispensed with at the end of 2020. And it proved to be an inspired decision by team principal Guenther Steiner.
Magnussen, who had made an enforced switch to sportscar racing, did not realise quite how much he would miss F1 and that was evident as he returned to the paddock displaying the air of an excited youngster himself.
There were promising signs in testing and then at race one of the season in Bahrain, Magnussen, admittedly helped by a double Red Bull retirement, brought his VF-22 home in P5 – the team's best placing since Austria 2018 when Romain Grosjean and the Dane had finished fourth and fifth respectively.
That was the monkey off the back straight away, there were two more points finishes in the next three races and after a drop-off in form, a return to the top 10 for both Magnussen and, for the first time in F1, Schumacher for a double haul in Britain and Austria.
Consequently, Haas sit a fine seventh in the Constructors' Championship with 34 points – and it is certainly not beyond the realms of possibility that they could bridge their 17-point deficit to Alfa Romeo.
And this has all been accomplished with a car that has only just received its first upgrades, at the Hungarian Grand Prix just before the summer break. Only Magnussen's VF-22 received them too, Schumacher having to wait due to the impact on resources of his heavy crashes earlier in the season.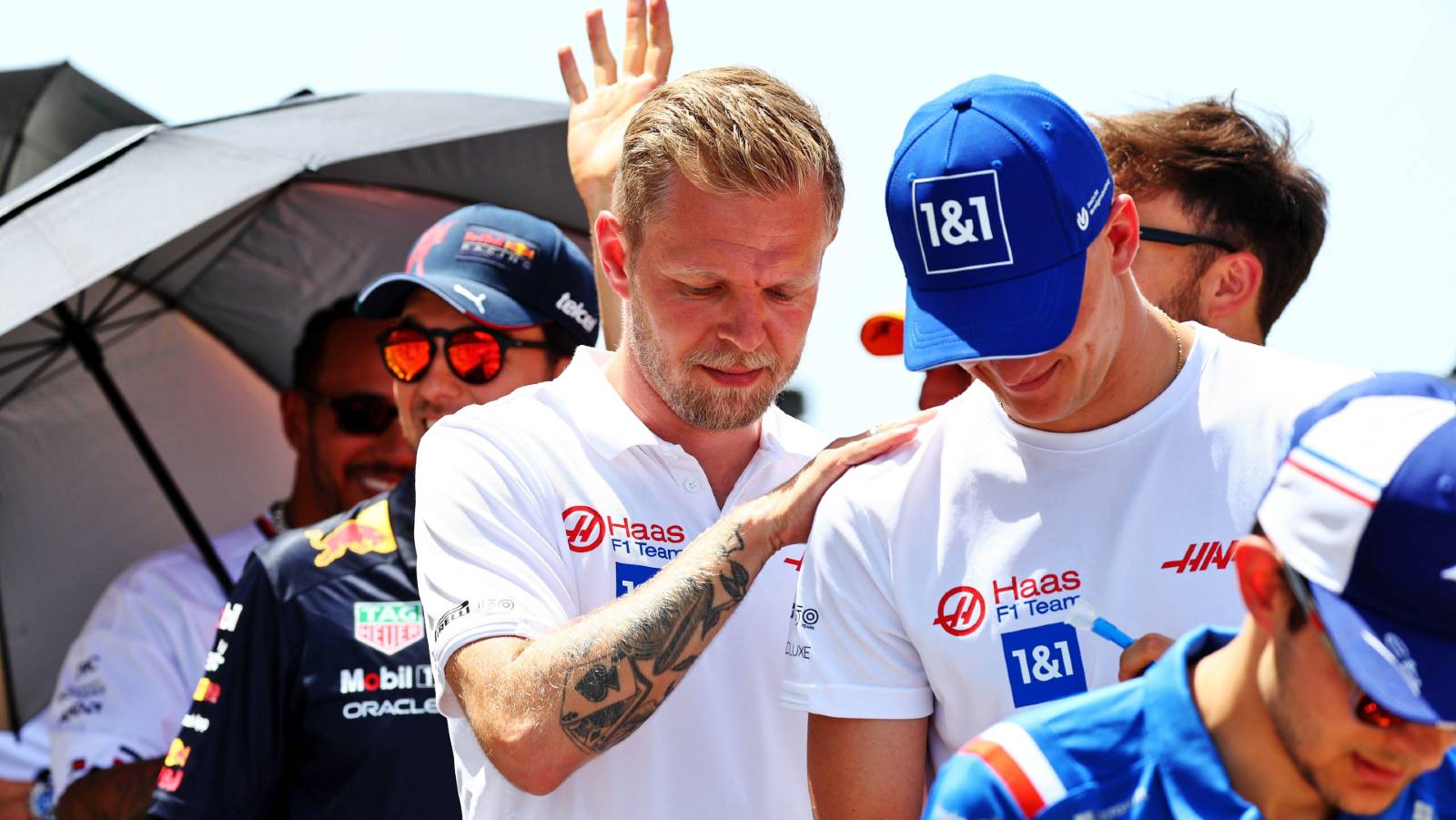 "It's good that we are upgrading and working the way we are and it doesn't look like a failure. It looks more like a bullseye," said Magnussen after trying out the new parts at the Hungaroring.
"We need to give it a bit more time so we can get some more performance out of it, but at least we brought an upgrade that does what we expected. We know the potential is there.
"At least it doesn't look like we've taken a step backwards with it. My car seems a little bit better and that's positive."
Bahrain remains the high point, but in addition Schumacher finished sixth in Austria. A podium may be asking for too much this term unless we get one of those crazy days when misfortune affects several of the big hitters.
However, whatever you think of Haas, only the most stony-hearted would struggle to smile at their renaissance back to being a genuine midfield team rather than perennial strugglers.
They have their critics, due to the former affiliation with the Mazepins and for being cosy bedfellows with Ferrari.
But Haas, especially when things are going well, add plenty to Formula 1, and their upturn is pleasing to see.